The UK's Best Campervan Aftercare
Our easy 3-step process
Removing stress and keeping it simple
It starts from day one.
Once you've bought a campervan from us, you'll be put in the experts hands of our Aftercare team. They know the vans inside out and can help you with any questions or issues you may have.
Our 3 steps to ensure you get the best from your campervan: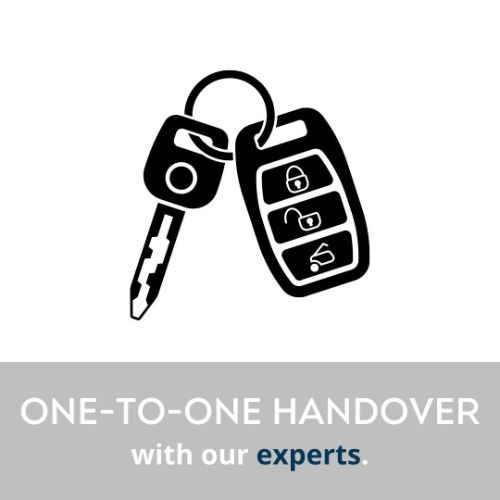 Experience a full one-to-one handover on collection day from our experienced team. This includes how to videos sent to you before the day, which will help you get an understanding of your van before you've even had the chance to hop in the drivers' seat.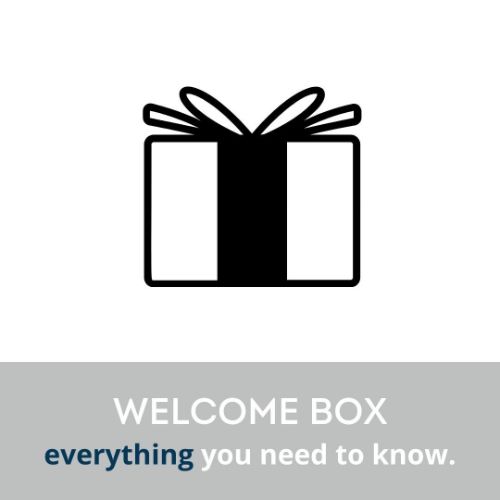 You'll receive a Welcome Box detailing everything you need to know about your campervan with up-to-date manuals and details of our Aftercare package included with every Sussex Campervan.
You become part of our Campervan Family! That means we are here to help you whenever you have issues, share stories, and help you to get the most out of your campervan experience for years to come. As long as Sussex Campervans exists, you'll have access to support, guidance, advice, and help!
How will you help me if I have a problem or a question with my camper?
We have a team of professionals on hand to ensure that you get the advice or help you need to stay safe and happy.
No matter how small or big your problem, Sussex Campervans will be there to assist. You will be given an information pack filled with contact information and various resources, all designed to support you on your adventure.
Our experts will also be available throughout the week to provide you with advice, videos or in-person assistance where needed.
The Sussex Campervans workshop is always ready to welcome our clients if they require help! Simply give us a call and arrange an appointment.
Just remember that having your habitation check every 365 days is a very important way of preventing issues before they arise!
What is a habitation check?
A habitation check is an in-depth look at the current condition of your campervan, checking it to make sure it is operating safely and functioning correctly.
It is very similar to the annual MOT checkup you have done to your car. We essentially make sure that your campervan is still in good condition and that there aren't any potential issues. Your safety is our top priority and of course we want you to have the best campervan experience possible.
Some of the things we check in a habitation check include:
Water Tank
Beds
Nuts and Bolts
Gas System
Seats
Springs
and we give it a fresh wax spray!
This should be booked yearly and will help your campervan stay in the best condition for years to come.
Can I get a Habitation Certificate?
We provide all of our clients with a warranty sticker to be placed inside your campervan once you have completed your habitation. This sticker will display that your campervan is safe and has passed. It will also detail when the habitation has expired and your next checkup is due.
If you specifically require a printed certificate, this is something we are happy to accommodate.
What is included in the Aftercare Package?
A dedicated Aftercare team who know your campervan inside and out.
An online ticket system to log any issues you have, so we can answer them quickly and efficiently.
Courtesy cars for when your vehicle is on-site for it's yearly Habitation Service or for any repairs you may need.
A quarterly newsletter sent exclusively to our Campervan Family.
A chance to meet other owners at our events.
Can I get a Campervan Gas Safety Check?
Certainly. Sussex Campervans are dedicated to your safety. If you have any issues or concerns regarding your gas system, then you can contact us.
We will work with you to make certain that any potential issues are solved as quickly as possible.
What happens after my warranty expires?
A healthy Campervan is our top priority.
Even if your initial 3-year warranty expires, if you continue to come to Sussex Campervans for your annual habitation check, then we will continue to renew your warranty.
Can I make any changes or upgrades to my campervan?
Yes! Just get in contact with us, and we will happily talk you through the next steps for implementing your proposed changes!
Some of our most popular upgrades include:
A tracker
Deadlocks
Window security film
Solar Panel
Lithium battery for more off-grid use
Bike rack
Drive away awning
Cassette awning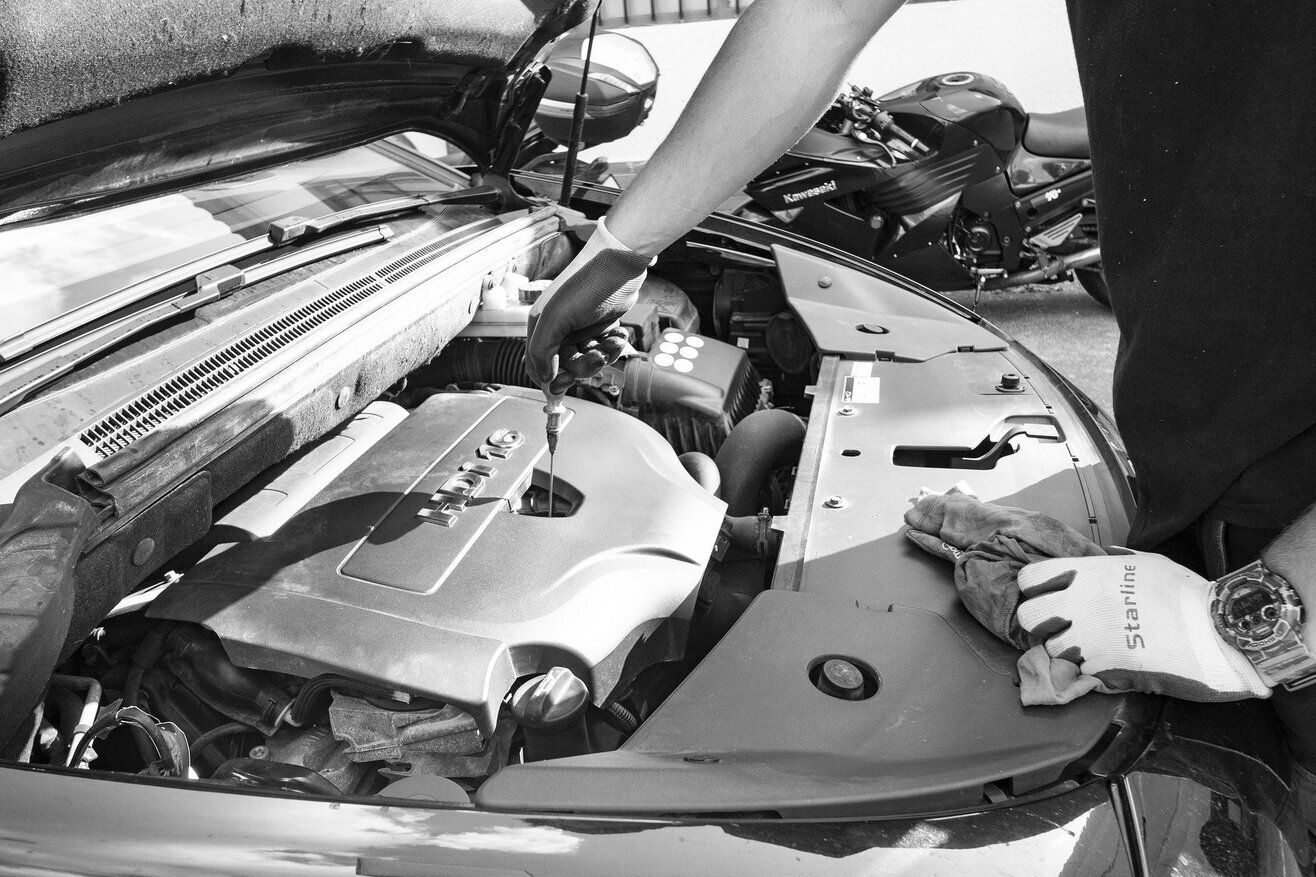 Campervan Habitation, MOT, Service & Warranty
Sussex Campervans guarantee 3 years warranty with every van purchase*. Our goal is to work tirelessly to ensure that you can feel secure and get the most out of your van.
All our vans are recommended to have a yearly Habitation Service that carefully examines nuts, bolts, waterproofing, gas systems, seating, beds and all the other campervan elements that need to be maintained.
Our team of professionals are always on hand to ensure that your annual vehicle checkup goes smoothly. We provide courtesy cars whilst your van is being worked on, or you can relax in our client lounge with a coffee.
*Keeping up with your Habitation Service will keep your warranty valid.
What comes next?
At Sussex Campervans we offer bespoke conversions. That means you can effectively purchase a camper that is completely built to order. You can decide the campervans features and appearance all the way down to the smallest details.
We all have different preferences and needs, and so we have worked hard to provide opportunities for our campervans to come with all the equipment and adjustments you may require. With this in mind, it is incredibly important that you know about the different options available.
Before you come down to visit us at our workshops, we would definitely recommend getting acquainted with the various camper adaptations we offer.
Make an informed choice
Need a starting point? Check out some of the following useful links:
Not what you're looking for? We're always happy to answer your questions.
Give us a call on 01403 336369 or email hello@sussexcampervans.com.
Ready to create your dream campervan?
PHONE US:
01403 336369
OPENING HOURS:
9-5 Mon-Fri
10-4 Sat
and Public Holidays.

Visits by appointment only please. See our Frequently Asked Questions.
MAIL:
hello@
sussexcampervans.com