Campervans aren't just for long trips, they're perfect for taking day trips in style and visiting your favourite local walks and viewpoints.
Perfect prom or rugged cliffs?
Sea air is good for our lungs, and if you live near Selsey, you might spot Sussex Campervan owners Chris, in his CamperCar and Heather and Karl in their Paradise. They swim in the Channel all year round. Els and her dog Bodie favour wild cliff walks at Barton-on-Sea in Hampshire (when they can't get to real mountains), while Jeff and Mary, Paula and Reg, and Charlie and Jackie all sing the praises of Seaford, East Sussex, as a spacious free parking spot, with great fish and chips, beach walks and steep walks up Seaford Head.
Lift your spirits with a hilltop view
Firle Beacon was the very first location that Ken and Carol chose when they collected their little red CamperCar. While Ashdown Forest is a favourite wild haven for Angela, in her Paradise campervan. Jack and Jill Windmills high on Clayton Hill are popular with campervan owners Jeff and Jane, because you can walk the dog, then sit in the van and enjoy a brew and a view. This free car park has been extra busy during lockdown. We also spotted a white Sussex Campervans Manhattan parked beside the road near Saddlescombe, on the Downs north of Brighton, with the owners nowhere to be seen. Perhaps they were walking on the chalky South Downs Way, admiring the patchwork of fields, ancient woods and villages to the north and the shimmering sea to the south. My favourite high spots are Cuckmere Haven, The Long Man of Wilmington, Ditchling Beacon, Wolstonbury Hill, Devil's Dyke and Chanctonbury Ring. The South Downs Way is 100 miles (160 km) from Winchester to Eastbourne.
Equally uplifting is a walk on any section of The North Downs Way is a 153-mile (246 km) walk from Farnham to Dover, past Guildford, Dorking, Merstham, Otford and Rochester, along the outstandingly beautiful Surrey Hills and Kent Downs.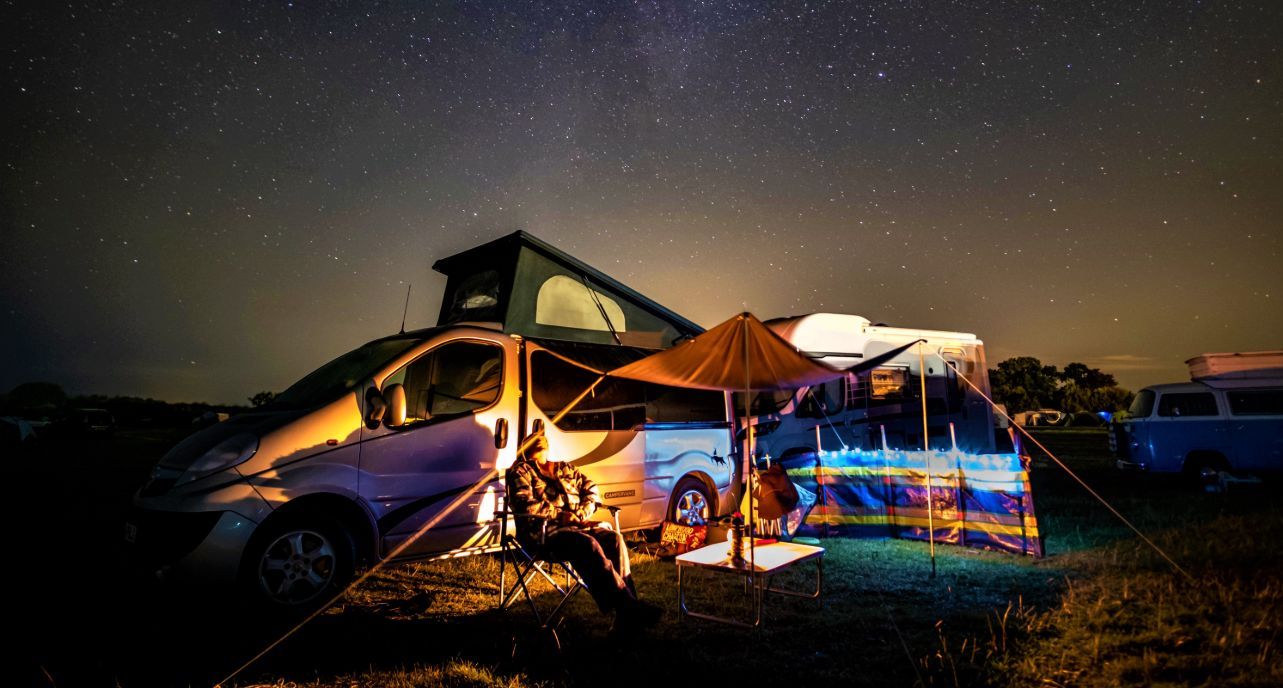 Sunsets and stars
Timing your walks and bike rides to end at sunset is easy if you live near hills or the sea. There are numerous good parking spots on the seafronts all along the South Coast, where you can park the camper and return from your exercise just in time for nature's awe-inspiring show. Brighton's Marina Drive is a good spot at the moment, and is a regular haunt for campervans and motorhomes. If you live near the New Forest, perhaps you'll stay for some stargazing. Manhattan owners Bill and Elsa recommend watching the sunsets and stars from Hurst View campsite, in Lymington when it reopens. Until then, try the high heathlands of the New Forest's northern commons or the Appleslade Car Park near Linwood, for a walk at sunset.
I spy wildlife
Wildlife photographer Mick uses his Paradise campervan as a 'hide' and a base for his wildlife photography. His superb photos in the Warnham Nature Reserve prove that you don't have to travel far to see the wildlife living alongside us.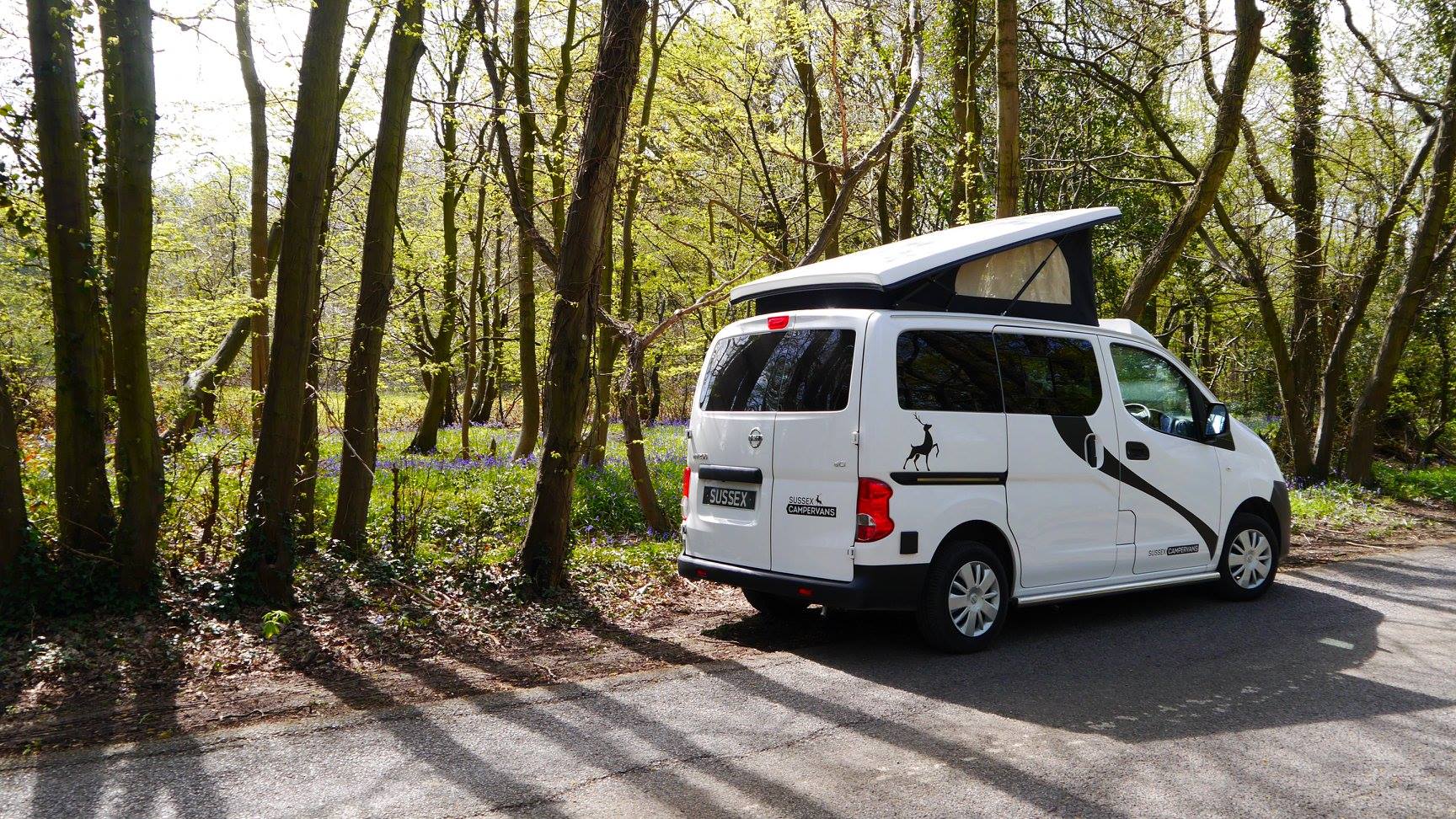 Bluebell walks in Sussex
Bluebell leaves rise through the fallen leaves in our ancient woodlands and usually appear from mid-April onwards (depending on the weather). Luckily half the world's bluebells grow wild in the UK, so you should be able to walk through some bluebell woods and breathe in that intoxicating scent, even while staying local. The National Trust lists some of the best known bluebell walks, but there are many more bluebell woods with public footpaths through them. Here is a selection:
Nymans Gardens, Staplefield Rd, Handcross, West Sussex.

Leechpool and Owlbeech Woods, Harwood Road (B2195), Horsham.

Middleton Common Lane, Ditchling Common, BN6 8SF

Arlington Bluebell Walk & Farm Trail and farm produce, Bates Green Farm, Tye Hill Road, Arlington, Polegate BN26 6SH

Cucknell's Wood, Wonersh, Stroud Common, Guildford GU5 0ST - Bird-watcher's paradise.

Bluebells Wood, Slindon BN18 0QY

Banstead Wood and Chipstead Downs, Banstead KT20 6JF - Narnia sculpture trail.
---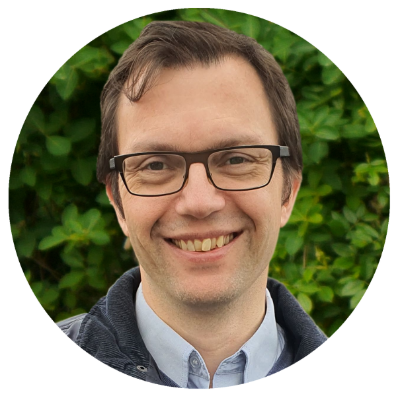 Jon is one of the longest serving members of the team at Sussex Campervans. He has been serving as a Sales and Relationships Manager since 2013 and in that time has consistently helped our clients to get the most out of their campervans.

When Jon is not working he enjoys trips to Wales, watching the latest films and playing guitar.
---