12 Camping Apps – Android and iPhone Mobile Apps for UK Camping
essential UK Camping Apps
Struggling to find parking when you go camping? Need an app for Wild Camping? Would a campsite finder make your holiday easier?

At Sussex Campervans we regularly travel and so understand the various problems that can be solved by a handy mobile app on your android or your iPhone. In this blog article, we will explore some of the most popular camping apps currently available, and how they can help your camping experience.
Listed below are some of the mobile phone apps that our clients have found the most useful when camping up and down the UK. Each one serves a specific purpose, so if you haven't heard of them, we strongly recommend giving them a chance!
While Sussex campervans don't quiet offer our own app yet, we do have our own campsite finder! Simply enter your information into the boxes at the top of our page and we will send you our exclusive campsite map! It only contains campsites and ratings given to us directly from our clients to ensure that only the highest quality campsites and wild camping spots in the UK are recommended.

Looking for the UK's Best Wild Camping Spots?
Explore our Exclusive Map - compiled from Campsites personally recommended by Sussex Campervan's Clients.
We asked our friends what their favourite apps were for planning their campervan adventures and which ones they kept handy when out and about. Here's what they recommended.
Pitchup - UK Camping and Campsite Finder App
The ultimate campsite finder - you can filter accommodation by 'Bring my own' (tent, campervan etc) or 'Onsite accommodation' (caravan hire, lodge, tipi etc) across the UK, Europe and even a handful of spots across the USA and beyond. Pitchup shows customer reviews, photos, features, pitch types and local attractions around each site too, making it easy to find exactly what you want from your accommodation.
We've all been in that position where we have turned up to a campsite only to find out that it doesn't quiet deliver on it's promises. The Pitchup app solves this problem. Not dissimilar to trip advisor, Pitchup has found a large amount of popularity due to its ability to give users a strong idea of what a campsite is like prior to visiting.

Finding the right campsite and planning your journey has never been easier.
Traveling with your family? Looking to add some extra adventure to your camping holiday? Geocaching is a real-world outdoor activity/ game that is happening all the time across the UK and internationally.

It is free to play, all you need is a mobile phone to download the geocaching app. From there you can participate in the worlds biggest treasure hunt. According to the official Geocaching website the participation levels number over 3 million geocaches currently hidden and millions of active players.
If you're going wild camping or traveling up and down a country such as the UK, trying out Geocaching by downloading their free app is a must.

What3words – Location and Map App for Camping
Ever been out exploring and found a spot you'd love to take your family or friends to, but think it will be near impossible to find again? Not anymore! The WhatThreeWords app sections the whole world into 3m2 spaces making it easy to share your exact location, or find it at a later date. It gives each area three random words to identify it (eg vegetable.nutty.trend). Obviously, it's extremely useful for the emergency services, but it's also a great way to find a hidden landmark in a thick forest, friends out in the middle of nowhere or a campsite out in the sticks.

What3Words was Significantly dubbed the app that can save your life by BBC News.
Valerie, emergency caller
"Me and my daughter got into a car crash. I had no idea where we were. The police found us using what3words".
Does What3words cost?
Downloading and using the What3Words app is completely free for both Android and iPhone users if you use the started pricing plan.
The UK Business package costs £120 per month.
This last year has ignited a love for walking in a lot of people. Have you ever been camping in an unfamiliar area and asked yourself – 'I wonder what local walking routes are near me?'
Go Jauntly is a free community-based walking app to discover walks near you. The walks are uploaded by other users - you can map your walks using photo instructions and share with friends and others in the Go Jauntly community. Whether you like a walk through the city or prefer exploring the countryside, this app is great for all walkers.
Described as 'Your ultimate adventure guide', ViewRanger is a powerful map tool with downloadable route guides, GPS navigation and detailed maps. You can point your camera at peaks, places and other points of interest to identify them using AR, and plot your route for your next adventure.
Obviously we hope that you won't have to use a breakdown app, but it's always handy to have it if the worst does happen! With the AA app you can also access their Smart Benefits to get up to 20% off at certain service stations or plan the best route via the app avoiding tolls, bad traffic and add in rest stops along the way. It also gives you a handy place to keep track of when your tax, MOT, service and insurance is due, making your yearly renewal a doddle.
This app is a quick and easy way to search for a Camping and Caravanning Club Site. You can filter by facilities, read reviews, then book online. If you are a member you can save up to 30% off bookings, stay at exclusive club sites and get access to many more benefits. The Camping and Caravanning Club is highly praised by many Sussex Campervan owners when they're telling us about their adventures.
With over 8000 spots to park for the night, this app is another that's highly recommended by our Sussex Campervan owners. If you need to pull up somewhere for the night or love to find wild camping spots, you'll find many hidden gems on here. Users can upload locations, write comments on what facilities are available and what they enjoyed most about the spot. Park4night has spots all across Europe.
"I downloaded Park4night to find spots nearby my home to explore the local area. I've found some hidden gems I didn't know about!" Colin
A good tool to use along with park4night to check the parking areas are suitable for your vehicle. Use the satellite view to check lanes are wide enough for your campervan, look safe and out of the way enough to not disturb any residents.
Found a campsite but want to read more reviews, check out customer photos and see what facilities are available? Tripadvisor gives you an unbiased overview of where you are staying, restaurants, nearby attractions and much more.
We all know that holiday spending can sometimes get a little out of hand. For those who need help budgeting for their trip or just want to keep track of how much they're spending, TravelSpend is an app you need to download! It tracks everything you spend and splits it into categories so you can quickly see where your budget is going and how much you have left.
SkyView
One of the best bits of finding a camping spot is getting a clear view of the night sky and the twinkling stars. SkyView tells you exactly what you're looking at and where to look for constellations, stars and satellites. Bill and Elsa love stargazing in their Manhattan campervan.
The electric vehicle infrastructure is growing by the day - find your nearest electric charging station with Zap Map so you don't run out of juice on your travels!
---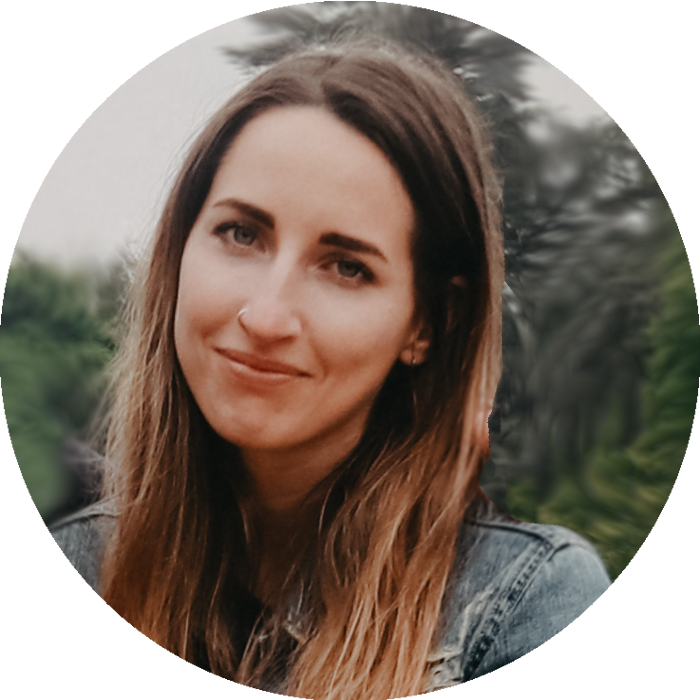 Naomi has spent many summers camping with family and friends. This usually involved a lot of wet sleeping bags, broken tent pegs and even a upturned tent on a car... Since then she has preferred to spend camping holidays in yurts, shepherds huts and campervans. Most weekends you will find her exploring the countryside around Sussex and trying to find the best pub food along the way.
---