The Best UK Camping Spots in 2020: 8 Awesome Places to Camp
Searching for the top UK camping destinations? Look no further, the following is a list of some of the most popular and amazing campsites in the country.
Camping is one of the most popular UK pastimes. Looking to detox from city life or simply enjoy spending some time away with your family? Then pull your tent out of the back of your shed and pack your favourite pair of wellies. This is your chance to enjoy a type of freedom only found in the British countryside.
The perks of UK holidaymaking are numerous. It's eco-friendly, reasonably priced and refreshing. That's why we've dedicated ourselves to collating a list of some of our customers top 8 UK campsites.
If you enjoy this list, make sure to check out our interactive map of campervan friendly campsites or alternatively you can read about our customers' favourite wild camping locations.
1. Riverside Lakes – Horton, Wimborne Dorset
riverside-lakes.co.uk
Riverside Lakes is a truly spectacular location. At Sussex Campervans we don't directly recommend sites ourselves, but simply promote the positive experiences of our customers. However, of all the different campsites we have had feedback from, few are held in such high regard as Riverside Lakes in Dorset.
The campsite currently maintains a solid 5-star average on both Trip Advisor and Google reviews. It also has achieved the very impressive feat of not receiving a single negative review over a nine-year period.
Riverside Lakes is one of the best campsites for kids and families. The campsite, as its name suggests, is surrounded by three naturally formed lakes that is home to an abundance of wildlife.
The campsite operates a strict policy that limits the amount of campers they accept at one time. While this can be frustrating if you don't manage to book in time, it does mean that the eco-systems are preserved, keeping the site's natural wonder alive.
Folkstone Club site is the perfect locations for anyone looking for a costal camping get away. Close to Folkstone Ferry, it's the ideal place to go camping if you are looking to travel on to Europe afterwards.
The campsite provides numerous opportunities for visitors to take part in local activities, such as The Battle of Britain Memorial Trust, Dover Castle and Howletts Wild Animal Park.
The site is dog friendly and provides a fantastic opportunity for both amateurs and hobbyists to have enjoy partaking in some bird spotting. Guided walks are available to campers though the months April to September.
3. House Dean Farm, Lewes - East Sussex
housedean.co.uk
House Dean Farm is one of a number of beautiful camping locations dotted across East Sussex. One of the big advantages of this location is how close it is to the South Downs Way between Falmer and Lewes, so campers who visit Housedean Farm can have easy access to the incredible views on the National Trail.
Whether you are looking to stretch your legs or enjoy a bike ride, the variety of scenery on offer will take you breath away. There are miles and miles of unspoilt chalk downland landscapes, large open fields and of course the sea is only a short drive away. It's also a short drive from Brighton Marina, with its cinema complex, bowling, gym, multiple restaurants, pubs and Asda superstore. If you park there you can walk or catch Volks Railway into the bustling seaside city of Brighton, with funfair rides on the seafront and pier, the Sealife Centre, Royal Pavilion, theatre, cinemas, shops and countless pubs, clubs and restaurants. Brighton has fantastic activities and tourist attractions for all the family.
The campsite itself has plenty of space, is well maintained and has a number of rustic buildings with modern amenities available for customers to use. Campervans and tents are welcome but not large motorhomes. There are no electric hook-ups on the pitches, but there is somewhere to charge up your phone!
Each pitch has its own firepit and the campsite sells logs. It's a quiet family-friendly site and if you book ahead you can get two pitches together and as long as there's no drought you can gather round the firepit with your friends.
4. Rookesbury Park, Caravan and Motorhome club site – Hampshire
caravanclub.co.uk
Rookesbury Park is a popular location for many Sussex Campervans customers due to its strong reputation as a clean and reliable campsite for campervans. This dog-friendly campsite is perfect for families. The wide-open spaces, on-site mini-golf and adventure playgrounds make it the ideal place to pitch a tent or campervan for a few days.
Bordered by the stunning Forest of Bere, there are plenty of great opportunities for those seeking a place for dog walking or bird watching. Photographers will particularly love the different serene snapshots available.
Surrounding the campsite is also an array of various activities to get involved in for both families and solo travellers. The Isle of White ferries and Portsmouth Historic Dockyard are within a close distance of the campsite, making it easy for day trips to explore some of the historic forts and ships that have been restored for visitors.
5. Combas Farm Campsite, Meadow Lane, Croyde - North Devon
combasfarm.co.uk
Combas Farm Campsite is definitely one to keep your eye on in warmer weather. The sandy beaches near the campsite stretch for miles and offer a great place to relax and enjoy some time under the sun. This is further complemented by Putsborough Sands, a great area to enjoy coastal views, with the added fun of an incredibly quaint café.
Many campers decide to visit in spring, because the farmhouse dates back to the 17th century and is located in a secluded valley. This means that it provides visitors with acres of beautiful gardens and scenery, which are all the more spectacular when the spring flowers are in full bloom.
On the off-chance that something goes wrong with your tent or campervan, Combas Farm is also an award-winning bed and breakfast provider, so you needn't be worried about bringing a backup tent. It's especially handy if you have older relatives with you, whose camping days are behind them.
6. Hooks House Farm, Robin Hood's Bay - North Yorkshire
hookshousefarm.co.uk
Yorkshire, as they will be quick to tell you, is home to some of the friendliest people in the UK. Nicknamed 'God's Own Country', Yorkshire is a close-knit community of people who are incredibly proud of their identity and unique way of life.
This can make it an excellent place to go camping. Hooks House Farm is an especially attractive place for anyone thinking of spending a few days away in Yorkshire. There is something eerily attractive about Robin Hood's Bay, and the campsite offers coastal views, as you camp on the long stretches of grass headland, among historical buildings.
Hooks House Farm is within walking distance (less than a mile) of more than 20 different restaurants and a number of different attractions. The location also means that there are a lot of different beaches available for campers to visit. The beaches are popular tourist attractions and are perfect for both dog walking and sunbathing on warm days.
Holmsley Campsite has a very unique history after being built on what had originally been an airfield. In World War II the site was used for aircraft and was one of 12 New Forest wartime airfields used to combat the German Luftwaffe.
Christchurch as an area is one of the reasons why this campsite in particular is so popular. Surrounded by trees and in the south end of the New Forest, Holmsley Campsite is home to some of the UK's most beautiful woodlands. Sussex Campervans customers have reported that this location is one of their favourites due to the ability to go biking on some of the dirt tracks that run through the forests.
Holmsley Campsite is a multi-award-winning campsite that is also well known for holding a number of Ranger Activities in the summer months that are dedicated to training families about life in the New Forest.
8. Grange Farm, Brightstone Bay – Isle of Wight
grangefarmholidays.com
The Isle of Wight is a camper's favourite for multiple reasons. The towering clifftops, sandy beaches and quaint sailing towns offer a nice romantic getaway for couples who need to escape from the rat race of everyday life.
The Isle of Wight Donkey sanctuary is one of the many activities available to visitors and is a must-see for anyone who finds themselves in the area. If you decide to stay at Grange farm, it is less than 20 minutes' drive away.
Grange Farm itself is a family-run campsite and is filled with its own animal inhabitants. The farm is currently home to water buffalo, alpacas, kune pigs, goats and a variety of birds. One of our customers even got stuck on the way to the campsite after a bull decided to take a rest in the middle of the road!
We hope you liked our list of some of our Sussex Campervans customers' favourite campsites! If you want to hear more about what they get up to and the different adventures they've been having in their campervans, you can read all of their stories on our blogs.
Also feel free to look at some of our video content on the Sussex Campervans Youtube channel and explore the rest of our website! We have some awesome guides, tips and tricks for helping you get the most out of your travels!
---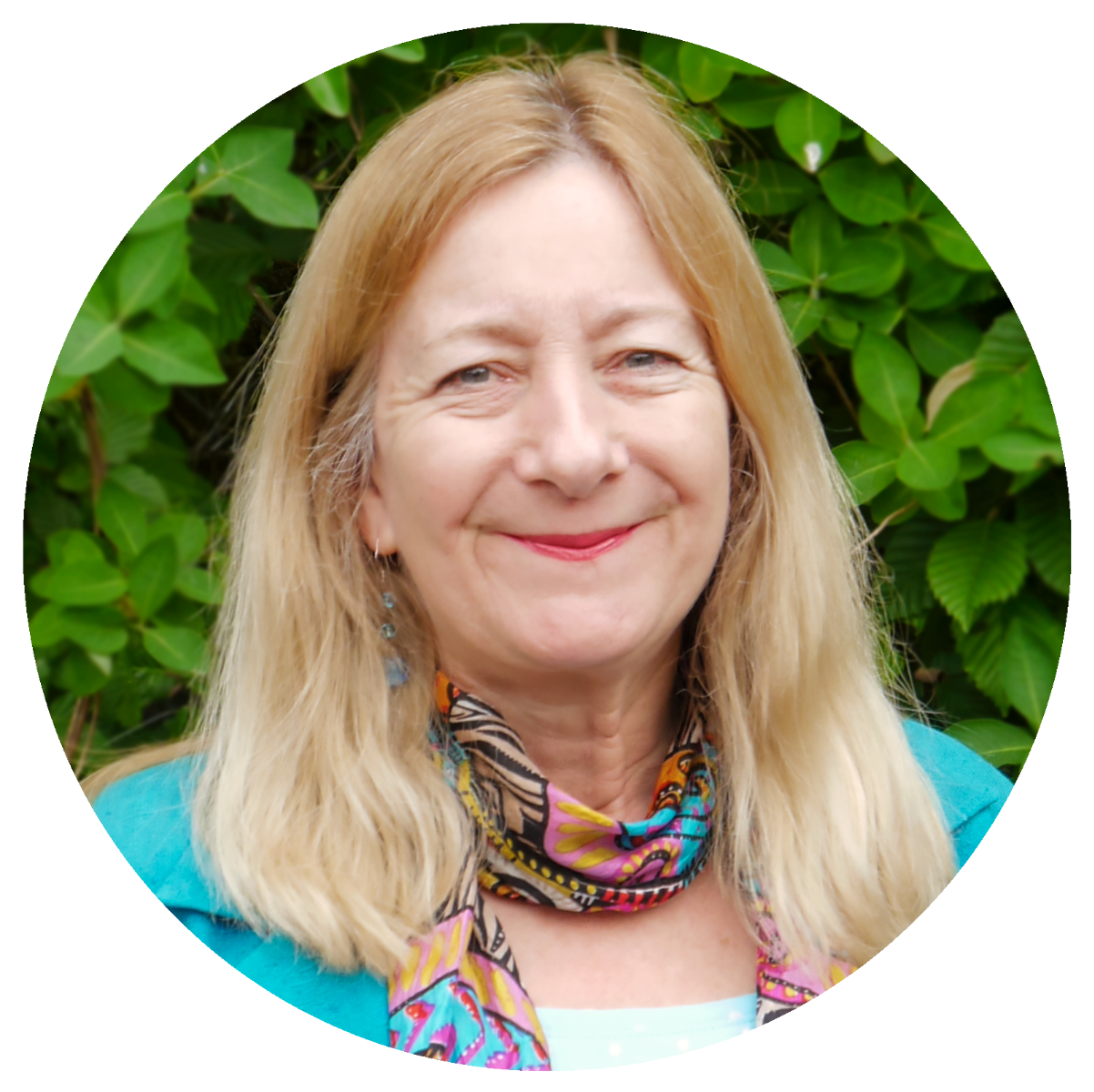 A travel expert and a passionate writer with a creative spark, Kate has specialised in writing about campervans since 2008. Kate has worked for magazines such as Motor Caravan, Caravan, Practical Caravan and Practical Motorhome.
---