The Art of Travelling Light
Bobbie is one of a growing number of sunseekers who head south in their campervans at the first sign of winter. We asked what camping equipment she takes for three-month holidays in one of the best VW camper conversions available, a VW Caledonia.
She says, "I take a small filter coffee machine, as I like real coffee, but I have to be on a campsite with electric hook-up to use it. If not, I just boil the kettle on the gas hob and have instant coffee. I tend to make a lot of meals in a wok, whether it's curry, pasta or a stir fry. I have a small Cadac barbecue with its own gas bottle and a two-litre Remoska, which uses less electricity than an oven and in which you could cook a roast dinner if you wished to. I also have a plug-in halogen oven, but I only take it for long stays. Some people take slow cookers. I tend to eat out a lot as well, when the weather is nice, as it's so much cheaper in Spain."
The Volkswagen Caledonia comes equipped with a 50-litre fridge with ice box, a two-burner hob and cold water pumped to the sink. Bobbie likes to eat out as well as cooking in the campervan and entertaining, so she only takes essential kitchen equipment: "Electric kettle, gas hob kettle, wok, a saucepan for rice or pasta, five-litre fresh water bottle for coffee, and for me, my cat Ebony and dog Willow to drink, and bottled fizzy water in the fridge. I just use the campervan's onboard water tank for washing or washing-up. I also have a collapsible kettle, saucepans, strainer, and a bucket – all blue, of course, to match my van's interior."
Spanish markets sell fabulous fruit
Food-wise, Bobbie takes, "Bread, butter, cheese, small tins of tuna, fresh or powdered milk, soup, apples or any fruit that is easy to eat while driving and to store. When on-site in Spain, I go to local markets and buy fresh fruit like kiwi, oranges, grapes, strawberries and avocados, which are all so much cheaper than in England. I also take dog and cat food, treats and bowls."
For the rest of the camping kit and clothes, Bobbie takes, "The Porta-Potti. and chemical sachets – easier than liquid to store safely. A warm sleeping bag with liner, which is so easy to wash while I'm away, or a duvet in its cover, so that if it's warm I can just use the duvet cover. I pack nightwear that I would be happy to wear in public, in case of emergencies, or just for going to the site facilities. Like most people, I take flip-flops to wear in campsite showers."
There's not much time to watch TV
For entertainment, Bobbie takes, "Books and DVDs, an iPad and a 12V TV. Campsites will often rent you a TV lead if there's no signal. You can organise expat VPN ( or other providers) for secure use of the internet and to watch British TV, for about £5 per month. You can also download Mobdro on tablets to watch TV, but this can be inconsistent and freeze and buffer, especially during sports events. Usually there's not much time to watch TV, as people are mostly very friendly and you could be out; entertaining or being entertained for many days and nights of the week. Equally you can spend time exploring, or just chilling."
How to pack clothes for three months
When packing clothes, Bobbie recommends, "A minimum of three of everything – shorts, T-shirts, casual trousers, fleeces and underwear – so that if you get wet, or it's hot, or it's cold, you can change. Put one set in the wash, while another is drying and you're wearing the third set of clothes. Hand wash your clothes every day, so it doesn't build up, unless you're on site with washing machines. I also take walking boots or shoes, short Wellingtons, casual and smart sandals, a waterproof jacket and trousers, a skirt, dress, linen trousers and tops for more formal occasions. I also take my swimming gear and two special quick-drying camping towels – they're honestly not as nice to use as normal towels, but wet towels hanging inside a campervan are not nice either. In a nutshell only take what you will wear and use."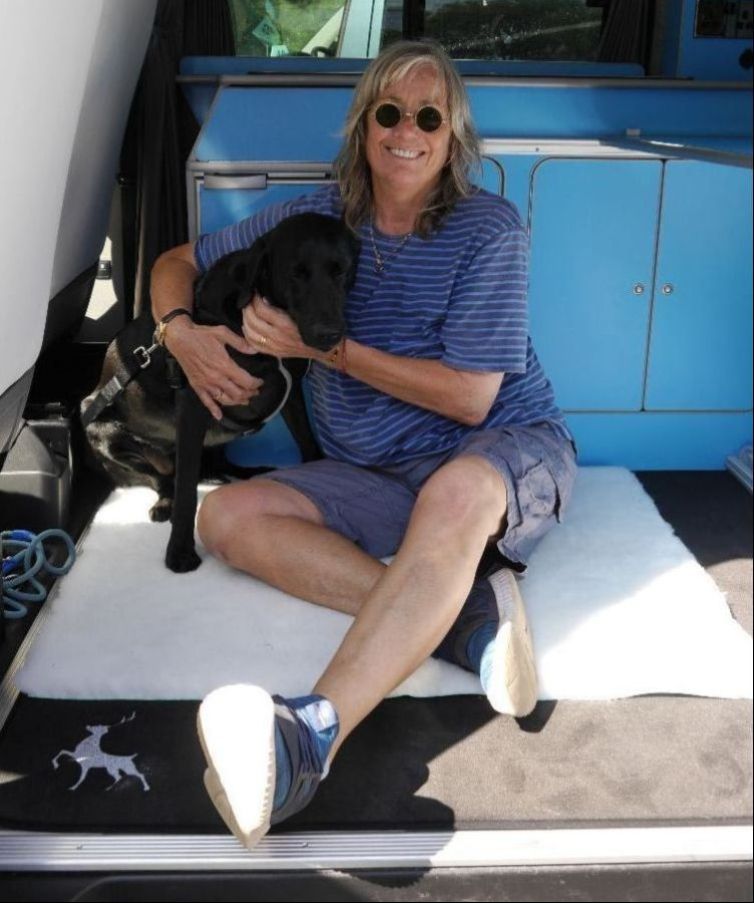 Buy toiletries on holiday
When it comes to toiletries, Bobbie says, "I only need one tube of toothpaste and one shampoo, shower gel, etc as you can buy these everywhere in the world. I take a soap bag that I can hang up, as not all floors are salubrious. Flat pack toilet paper takes up less room."
Medication is one area not to skimp, she says. "If you are on medications, take enough for the trip abroad, or if you're touring Britain take your prescription. You may be able to buy your medication over the counter in some countries, but they may not be the same, and you might have to see a doctor to get a new prescription."
Despite all her years of touring experience, Bobbie confesses that even she packs too much into her VW Caledonia campervan. "I usually take far too many pairs of shorts and T-shirts and actually end up wearing same ones. I take three dresses, when one would do, four pairs of smart trousers and blouses, when two would do. Make a list of what you don't wear and leave it at home next time. This list can be condensed for shorter trips or winter or summer stays when the weather is predictable. Everything basically must be as light and easy to store as possible."
Happy touring!
---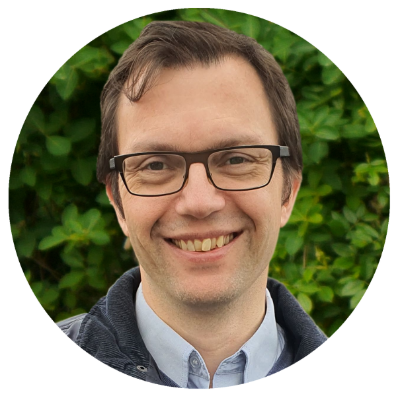 Jon is one of the longest serving members of the team at Sussex Campervans. He has been serving as a Sales and Relationships Manager since 2013 and in that time has consistently helped our clients to get the most out of their campervans.

When Jon is not working he enjoys trips to Wales, watching the latest films and playing guitar.
---