A Campervan Isn't Just For Summer
I imagine, when you bought your campervan, you dreamed of all those long trips, the new sights you'd get to see, the exciting adventures you'd go on… Unfortunately, the UK lockdowns put travel to a halt and we've been forced to discover places closer to home. I've found places which I didn't even know existed, right on my doorstep!
We asked our friends to tell us how they've been using their campervan over the winter, in between lockdowns and in their day-to-day lives. Even in the midst of a pandemic, campervans have helped many people find joy during the cold winter months.
From collecting groceries to making socially distanced cuppa tea's on the drive, a campervan has been a lifeline for many over the winter lockdown.
"Seeing as non-essential travel has not been permitted for most if not all of winter I am just using my van for a trip to Sainsburys every 2 weeks. I also run the engine a couple of times in between to top up the battery. I found the extra fridge space in the van useful over Christmas as I stocked up on veg while they were cheap and I had enough room to store a big homemade trifle too!
Last summer I waited to go away until the schools were back as I was concerned it would be too busy everywhere. I just got away for 5 nights at the end of September to West Sussex - a couple of nights at East Wittering & 3 nights near Storrington walking the South Downs. Hopefully more adventures await next summer! My vehicle is 2 years old and has less than 1000 miles on the clock - is this some sort of record?" - Jean
"Between Lockdown Two and Three, in December, we sneaked out to a campsite in Brighton for a few days. Lots to see and usually lots to do around there.
Following the Government Minister telling us not yet to book a summer holiday we rushed to the computer and booked a few nights away in Savernake Forest in mid April. Well it's not summer, is it!" - Martin and Lynda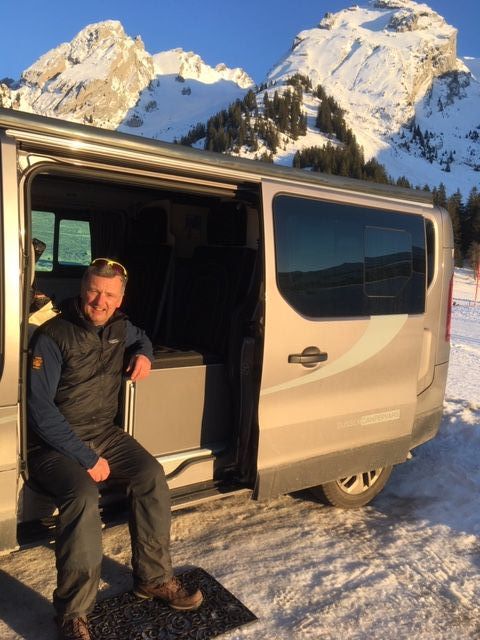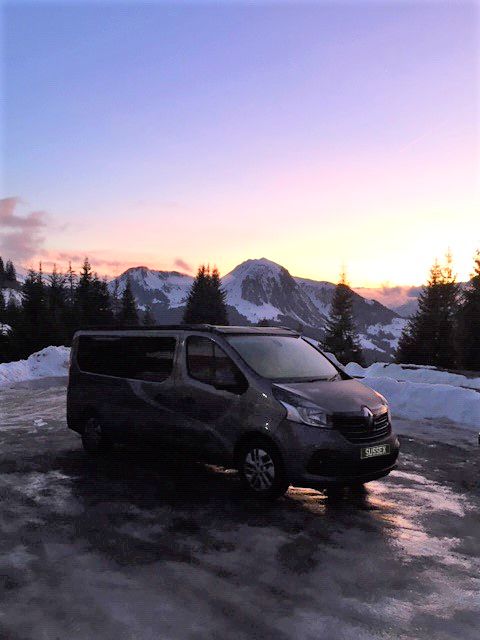 "I think of mine as the ultimate survival tool."
"Last winter we drove down into the snowy French Alps of the Grand Bournarnd. (Remember holidays?!) To ensure access and for safety I had winter/all weather tyres fitted. Well, they came in handy during the recent snow on those icy back roads in the UK.
I always make sure I've got emergency food supplies, usually tins of soup and things that keep for ages. I carry fresh water in vacuum flasks rather than risk it freezing in the water tank. The flask can then be used for the hot drinks!
We are fortunate enough to have at least two National Trust properties, Scotney and Sissinghurst castles near us. The grounds and gardens have been kept open to visitors and makes for a pleasant walk around even in the colder months. The van came in very handy on our visit to Sissinghurst last weekend, where even in lockdown a lovely warming coffee or tea could be purchased in the takeaway only cafe. However, unfortunately, on this occasion the power had been lost and so no hot drinks…
Sussex Campervans to the rescue! Yes we produced our own hot drinks no problem. Sorry we couldn't provide for all the visitors." - Stewart
"We did dream of faraway places when we bought our little van, and did get to visit local campsites last summer. Unfortunately here in Cornwall the police want us to stay in our local vicinity during lockdown which we have done; not even making coffee when out in case we are reported or tackled. The nearest beach to us is 7 miles away and that would be too far for our force. I did use it to have lunch in this week when I went training to be a volunteer vaccinator. I ate lunch, had a cuppa, popped the heater on and got nice and toasty." - Charles and Sue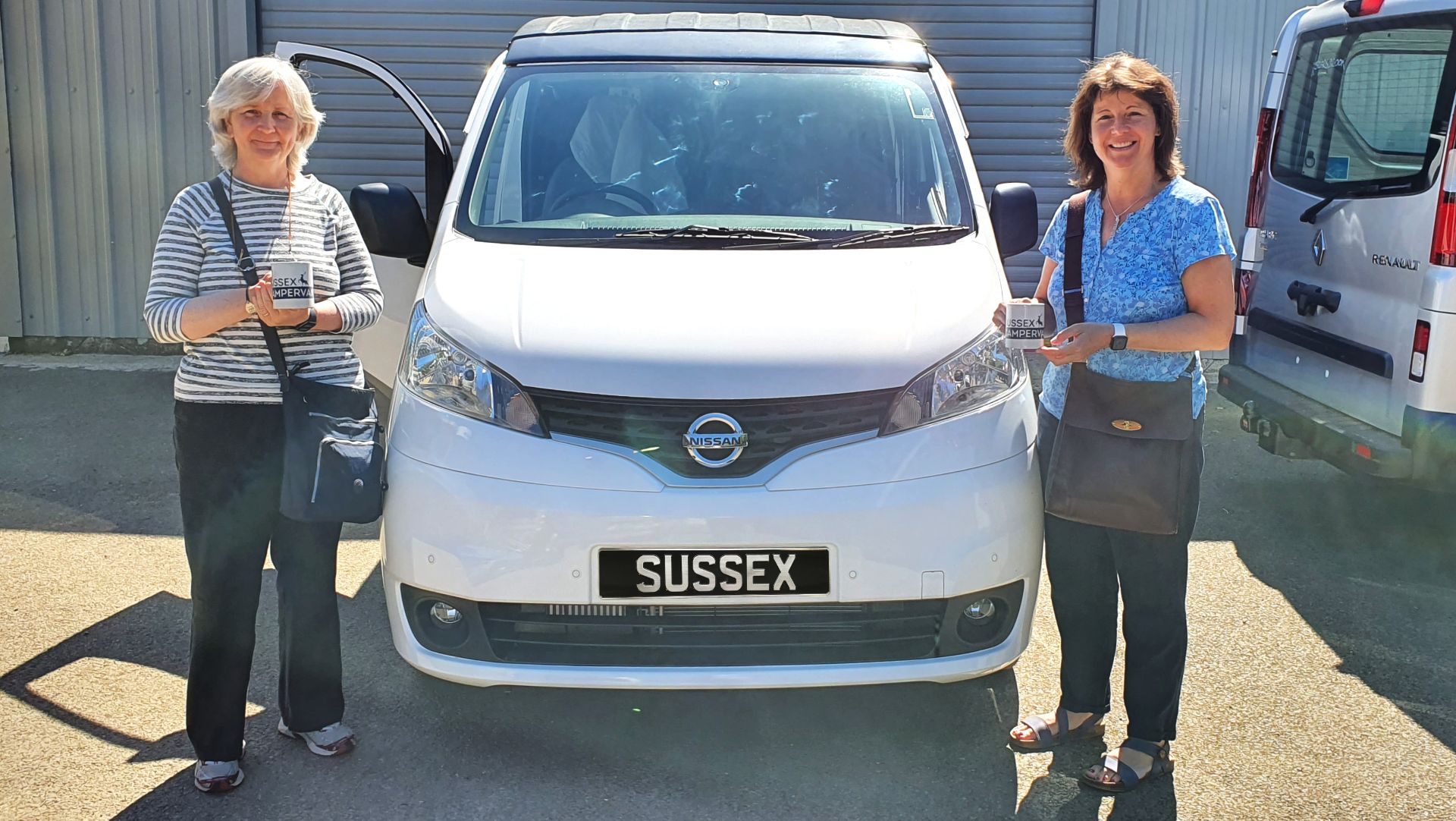 "We thought we'd share our story, of our first campervan winter. We collected Scampers (our little NV200 campervan, perfect for scampering about in), at the end of May last year, in between lockdowns. This is our first campervan winter and what a shame we haven't been able to venture far and wide. Nevertheless, we've had so many mini adventures and we really do take every opportunity to enjoy our wee home from home, anytime, any place. Over the last few winter months, we have literally popped the roof up and stopped for some relaxation and refreshment on every possible occasion, including - to warm up after dog walks (check out our article on taking your dog with you in your campervan); when 'driving home for Christmas' with our eldest son from University; in hospital car parks, grabbing a short rest between visits or shifts; to regroup on long University open day visits with our youngest son; to share a warm socially-distanced drink with elderly parents when dropping off essential shopping; even on our own drive, in the snow, just to mix up the tedium of lockdown or to enjoy a cosy snooze or a movie after a revitalising winter walk. The list could go on… Suffice to say, having Scampers has been wonderful over the last few months. Despite the restrictions we have all been living with and the winter weather, we have been so grateful for our very own home from home, on wheels. Thank you Sussex." - Ruth and Maggie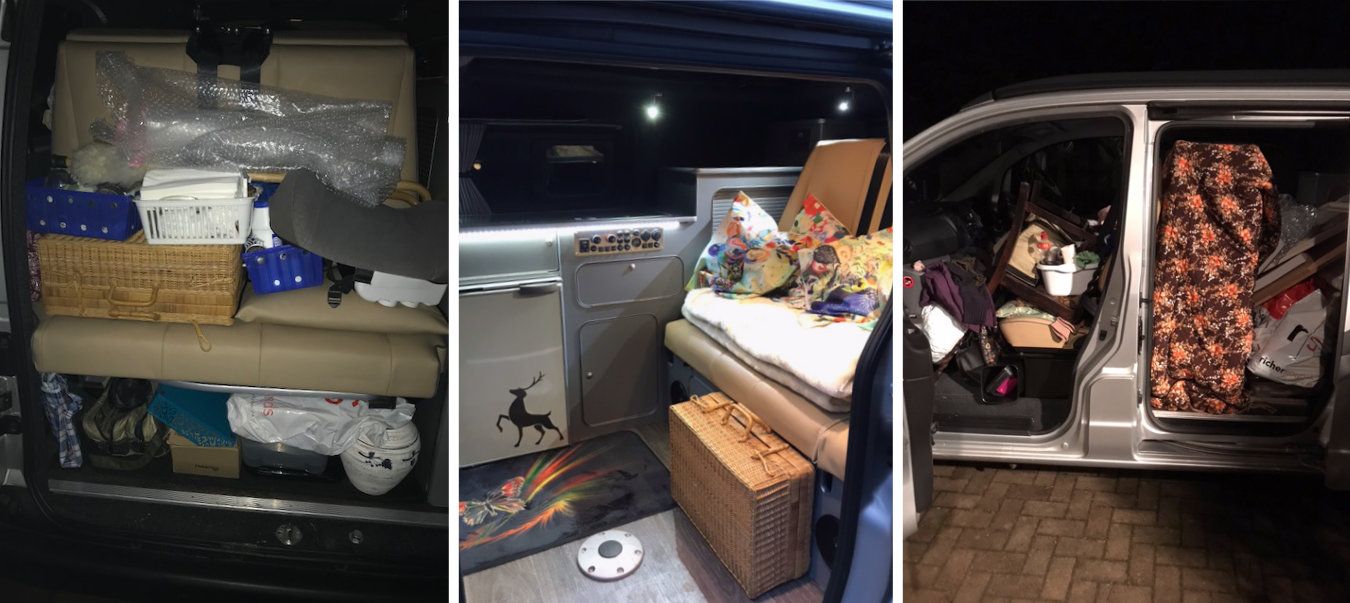 "I bought Dimity (the CamperCar) 9 hours before the November lockdown and I love it. This is my first Campervan. Since then it has been in lockdown, briefly tier 2 and tier 4, then lockdown again, so very little travelling. Through the summer and autumn I have been clearing my lovely Dad's house at the South Coast so since I bought her in November I have been allowed to travel down to the house to continue clearing it. He died aged 99 in May and my life totally changed.
I would have then gone on an extended visit to my son in Los Angeles but it was not to be in 2020. I decided a campervan would give me the freedom as a single woman in her 70's to visit friends and family throughout the country and socially distance without needing to go into their homes. Just go for walks but live in the van.
I have optimistically booked stays at campsites in May, July and September. However Dimity and I have not been idle in these last 4 months. I live near Hughenden Manor, Disraeli's home in the past, and the surrounding parkland which is designated an area of outstanding natural beauty. I frequently park up overlooking this lovely area and practice camping. More successfully in some parts than others. It's a learning curve.
After years of travelling with suitcases so heavily laden that the kitchen sink accusation has been levelled at me, I could not be more delighted that I do indeed now have that kitchen sink.
My van is also my everyday vehicle as it is easy to park in any average parking space so she is in constant use for click and collect groceries and as demonstrated in these photos (above), for bringing back the last 'few' things from Dad's house to my home over 80 miles away. (Being of course very careful to avoid damaging any of the fixtures and fittings inside).
Dimity is parked very close to my sitting room window where I can look lovingly at her and dream of the wonderful adventures that could lay ahead of us with a small canine companion that I hope we will find to join us on our travels sometime in 2021." - Carolyn
"I used my campervan yesterday to go to the vaccination centre to get my first vaccination. I used the van because my wife Joy had used the car to go to the same centre to do a six hour vaccination shift. I ended up in her line and it was good to see where she has been working. Her partner gave me the injection, Joy was concerned about the ethics of jabbing me herself! That has been the highlight of the last couple of months, at last a trip out, and yes I found Joy!" - Phil and Joy
---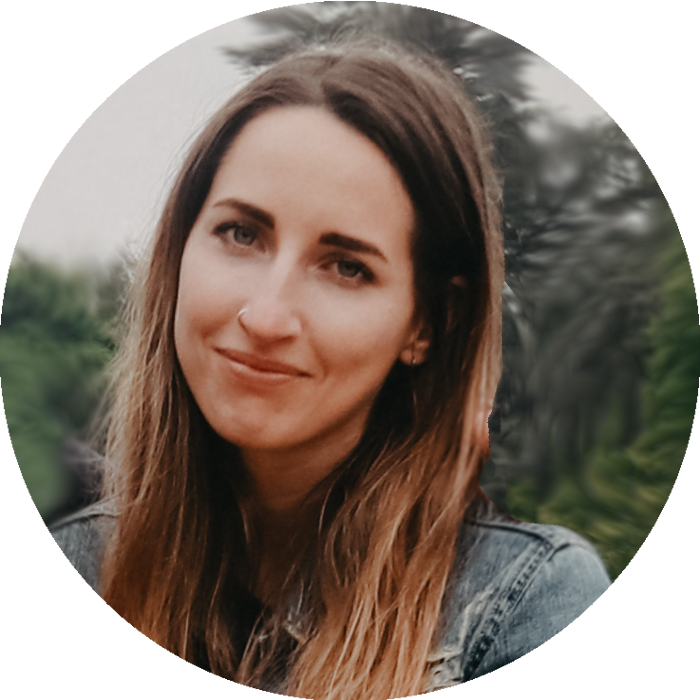 Naomi has spent many summers camping with family and friends. This usually involved a lot of wet sleeping bags, broken tent pegs and even a upturned tent on a car... Since then she has preferred to spend camping holidays in yurts, shepherds huts and campervans. Most weekends you will find her exploring the countryside around Sussex and trying to find the best pub food along the way.
---