How to Stop Thieves From Stealing Your Campervan
The number of vehicles stolen in Britain has almost doubled in the last five years, and 2020 saw a huge rise in vehicle thefts following covid restrictions easing.
securing your campervan is essential - here's how to stop thieves from stealing your campervan.
Vehicle thefts went up 50 per cent in five years from April 2013 to March 2018 according to the Home Office figures. Almost 20,000 more cases were reported in 2020 compared to 2019, with the DVLA recording 74,769 stolen vehicles. That's more than 200 thefts a day across the UK.
What kinds of vehicles are going missing? Mostly luxury vehicles - including customer campers and campervans. Although many of the statistics involve keyless cars, it is worrying that thieves are using a range of new technology to help them steal high-value desirable vehicles. Experts, including the RAC, say that organised gangs are stealing vehicles to order and shipping them abroad to sell on. The RAC points out that police numbers have been cut by 22,000 in the same period of time, due to government budget cuts. It's not all doom and gloom, but it is more important than ever to protect your campervan.
Campervan security and safety
One of our customers has just asked us for advice. She said, "Last night a Range Rover and a Land Rover Discovery were stolen from my road. Police have been knocking on doors and talking to everyone today and when I mentioned I was getting a campervan, they suggested quite strongly, that I have a Thatcham Tracker installed. They said that without one I would never get my campervan back if it were stolen - and that having a Tracker would help with the insurance premium. Can you guys fit one? Do you have any thoughts on Trackers and how effective they are?"
As responsible campervan converters we know that owners soon come to cherish their campervans and even give them nicknames. If anything happened to their van, they would be devastated - it would be almost like losing a member of the family.
We felt we must do something to help customers protect their Sussex Campervans, so we did some research to follow up on our answer to the initial question, "How can I stop thieves from stealing my new campervan?" which we added to our FAQs - most frequently asked questions.
REMOVE TEMPTATIONS
Don't make it easy for thieves to steal your campervan! It may sound obvious, but there are many things you can do which don't cost a penny.
Hide any valuables from sight when not in the vehicle.
Keep keys out of sight and not in an easy to grab place for opportunistic thieves.
Close curtains and blinds - it may deter anyone if they think someone is in the van.
Make sure the doors and windows are properly secured.
If your drivers seat swivels, swivel it to face backwards so it adds an extra barrier to drive your van away.
ANTI-THEFT DEVICES FOR CAMPERVANS
Alarms
Immobilisers
Security film for the windows
Deadlocks
Steering locks or crook locks
Gear locks
Trackers
But which device or combination of devices is best to stop campervan thieves? Let's look at each in turn.
campervan alarms
Having an an industry standard alarm, (Thatcham Accredited) for your campervan or motorhome, is the bread and butter of your security. Your vehicle should come with a factory-fitted alarm, which you activate with the key when you lock the campervan. "The siren is usually situated under the bonnet and is activated upon opening the vehicle door. The alarm usually comes with a window sticker. This should be enough to act as a deterent for the would-be thief to move on elsewhere, possibly to an easier target.
IMMOBILISERS
Since 1998, new vehicles have had to come with electronic mobilisers in the UK. The van's original factory-fitted immobiliser is preserved by the campervan builder during the van conversion process. How do immobilisers work? "Each time you switch off your engine, the immobiliser will automatically activate. Most immobilisers feature dual-circuit immobilisation to frustrate any attempts to start the engine by hot-wiring" C&CC.
WINDOW SECURITY FILM
This makes it harder to smash the campervan windows, even with a hammer. It's an easy and effective way to stop casual thieves breaking in.
camper or motorhome DEADLOCKS
Adding deadlocks to all your campervan doors is a good way to stop thieves getting into your van. You'll lock the camper with the main key fob, then use a separate key to engage the deadlock, as you would with your house. It's ideal to use when you're not in the van, even if you're just out for a walk in a beauty spot. Deadlocks are effective and add an extra layer of security - though a thief could still break a window if nobody is around. (See Window Security Film, above.)
camper STEERING LOCKS
Anti-theft steering wheel locks make a good visual deterrent to the casual thief. A good quality steering lock is hard for thieves to remove quietly, but easy for the owner, who has a key. It will take you less than a minute to attach or remove. This device was popular in the 1990s and is now making a comeback. There are several types.
Original style steering lock - a bar - attached by hooks.
Steering wheel to pedal bar - this stops the thief from steering or releasing the brake pedal.
Enclosed lock - a hard shell that fits over the steering wheel. Effective, but bulky to store when not in use.
Some steering locks have flashing lights or a siren as an extra deterrent.
Campervan WHEEL CLAMPS
"Extremely efficient at immobilising your vehicle, and the higher the quality, the more difficult they are to remove." Camping & Caravanning Club (C&CC). A good wheel clamp should stop a casual thief from having a go at removing it on the street. See Top five wheel clamps for campervans.
GEAR LOCKS
These "allow you to lock the gear stick to the hand brake." C&CC.
TOWN VERSUS COUNTRYSIDE
Physical devices such as gear locks, steering locks and wheel clamps work best in built-up areas. Thieves could use a hammer or other tools to remove them in an isolated location where nobody would hear them.
TRACKING DEVICES
Tracker is a Thatcham Category S7 approved device and it utilises all the latest technology to defeat thieves, including using VHF. As the original device, Tracker has a well established track record with the police force. The VHF transmitter means that even if your vehicle were moved into a shipping container it could still be traced! It covers 7 European countries: UK, France, Spain, Poland, Italy, Holland and Luxembourg.

Tracker fitting must be completed by someone who has competent knowledge of our vehicles in order to ensure that the fitting is completed correctly. If this is not done there is the risk of the thieves simply removing the tracking device.
There is also 'Tracker Locate' which includes an app for your phone, the ability for you to track your vehicle, as well as the option to set up a geofence, so you could be alerted if the van was to move outside of those parameters.
We would definitely recommend getting a tracker fitted and we use and install from the original company, Tracker.
CAN POLICE GET MY STOLEN CAMPERVAN BACK?
Prevention is better than cure, but if thieves do steal your campervan, contact the police immediately. Get a crime number, and then contact your campervan insurance company. One of the first things the police will ask you, is, "Does it have a tracking device fitted?" Give them all the details as quickly as possible and there is a good chance that they can recover your campervan and arrest the culprits.
campervan INSURANCE COMPANIES' ADVICE
Most campervan and motorhome insurance providers will insist that you install security products made by Sold Secure or Thatcham Research - and they much prefer Thatcham products.
Sold Secure: a product testing service by the Master Locksmiths' Association. Some leisure vehicle security products have a Sold Secure rating - from Diamond (highest rating) to Bronze.
Thatcham Research: the Insurance industry's own testing centre. Many campervan and motorhome insurers insist that you must fit only Thatcham products, and may even reward you with a discount on the premium.
Thatcham has different categories for various security devices.
Crime Prevention
Thatcham Electronic alarm and Immobiliser – Category 1
Thatcham Electronic/Electromechanical Immobiliser – Category 2
Thatcham Electronic Alarm Upgrade (General Application) – Category 2 – 1
Thatcham Mechanical Immobiliser – Category 3
Thatcham Wheel Locking devices – Category 4
Recovering Stolen Vehicles
The following categories exist to recover a vehicle after it has been stolen:
Thatcham After-theft Systems for vehicle recovery – Category 5
Thatcham Stolen Vehicle Tracking Systems – Category 6
Thatcham Stolen Vehicle Location Systems – Category 7
Tracking devices are sold with a supporting subscription - and you can choose to buy a one-year subscription, two, three, four or five-year subscription. When you ring the police to report a stolen vehicle, they will contact Tracker and ask staff to locate your stolen campervan, as quickly as possible.
TECH ADVICE - the TOP MOTORHOME SECURITY DEVICE
We consulted our expert radio and technology fitters for tech advice on the top motorhome security device to fit to stop thieves from stealing campervans. They recommend that the main product we should offer you is Tracker - made by Tracker - the original company in the market.

For instance, Tracker Stolen Vehicle Locations Systems - the Thatcham Category 7 approved device - utilises all the latest technology to defeat thieves, including using VHF. As the original device, Tracker has a well established tie-in with the police force. The VHF transmitter means that even if your vehicle were moved into a shipping container it could potentially still be traced by the police, using Tracker and your subscription to the Tracker service.
HOW SUSSEX CAMPERVANS CAN HELP YOU
We recommend that you buy proper motorhome/campervan insurance and also use a combination of the methods above to stop thieves stealing your campervan. You can buy old-fashioned steering locks and wheel clamps on the High Street, so we are concentrating especially on the more technical devices - fitting Trackers.
Tracker fitting must be completed by someone who has a thorough knowledge of our Sussex Campervans, in order to ensure that the fitting is completed correctly. If this is not done there is a risk of the thieves simply removing the tracking device and driving off. Therefore we do recommend that you have your Tracker fitted to your van through Sussex Campervans.
We are very keen to help you with this and feel all our customers should have a Tracker fitted to their campervan for extra security.
We also have a number of other security features to offer you, so please do get in touch if you'd like to know more.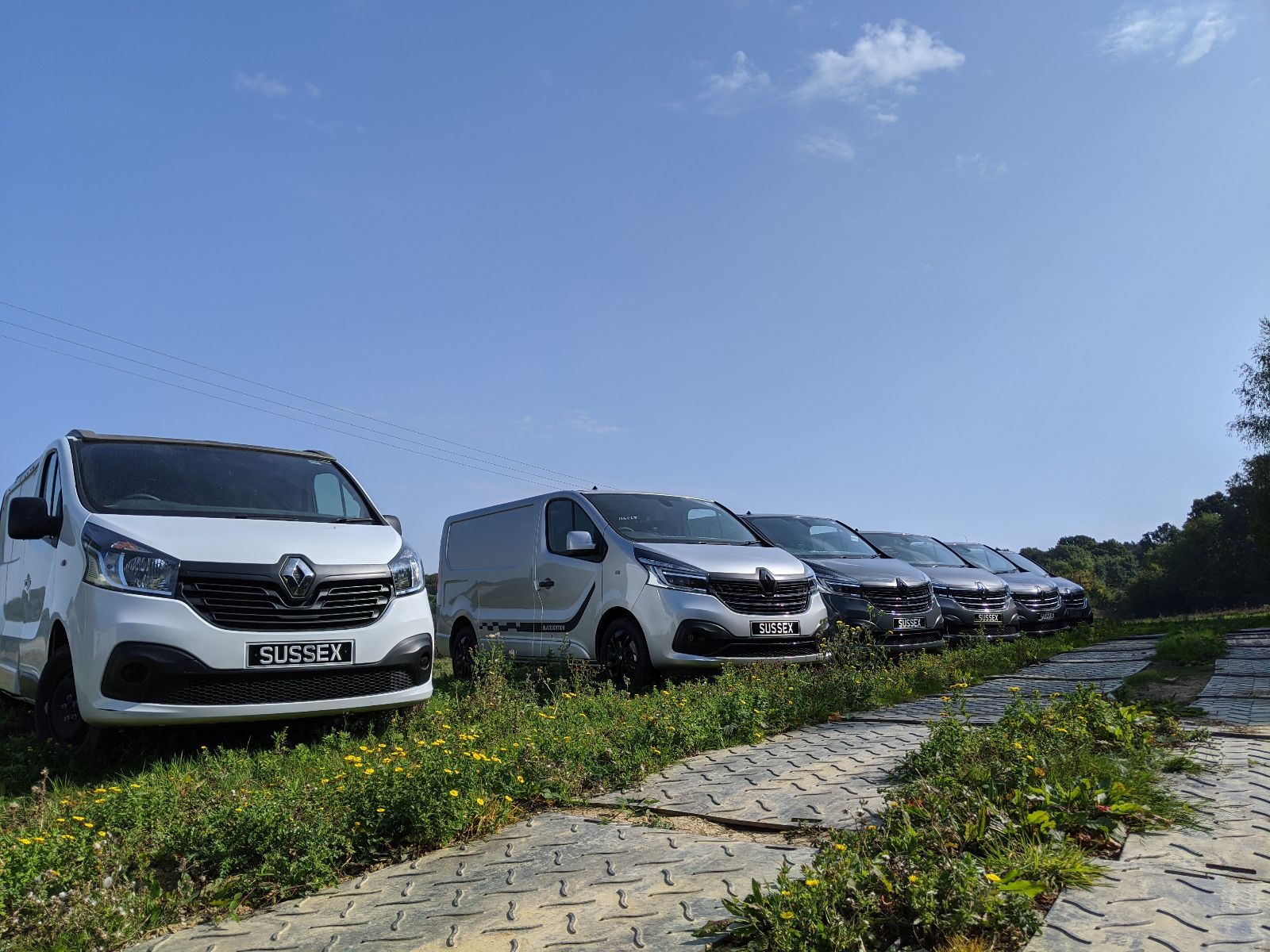 Buying a campervan
If someone offers to sell you a pre-owned campervan privately, perhaps at a bargain price, please check that the details match those held by the DVLA. Put the registration number, make, model and MoT test number into the government website to find out if it's stolen. If you can, look at the V5C (vehicle registration certificate - the modern equivalent of the log book) and photograph it.
For complete peace of mind, get an HPI check, directly from HPI online.
Let's work together to stop vehicle thieves taking our campervans!
---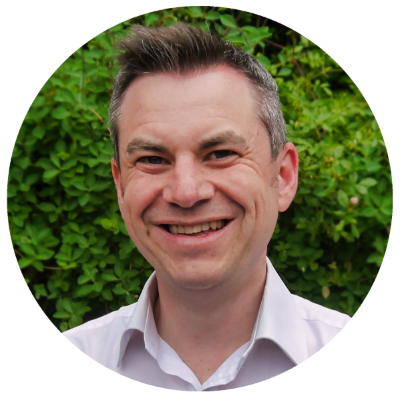 Paul is our finance expert with over 15 years' experience in customer care. Not many people can match Paul's unique ability to source high quality products and services at affordable prices. When Paul joined our team in 2017, he arrived with the goal to make luxury campervanning more accessible for our clients. He has undoubtedly achieved that. Paul's work and insight has allowed us to assist clients and save them money on tax, insurance, and the day-to-day running of their campervans.
---