A Winter Campervan - How to Keep Warm
The Complete Guide to USING YOUR CAMPERVAN IN THE WINTER
A campervan isn't just for summer. The adventures don't stop once the nights get longer and the mornings get colder. These are the perfect opportunities to get out, explore new places and see the stunning views and changing landscapes during the cooler months.
Many of our owners have spent long periods of time in colder climates in their vans. Steve, a mountain rescuer and Birgit have used their van in extreme cold temperatures in the snowy Scottish mountains.
Stewart visited the French Alps with his girlfriend not long after he picked up his Paradise Deluxe campervan. "I had no problems driving in ice and snow and the heater was very welcome."
Even if you don't want to sleep in your campervan during the winter, it makes an ideal day van, so you can make the most of your leisure time and use it as a cosy base for all your outdoor hobbies and spectator sports. But still, you'll want to make sure you are keeping as warm as possible!
There are many ways you can keep warm in your campervan. Here are our essentials:
Insulation
Having a correctly insulated Campervan is really important to maintain a moderate temperature inside. All our vans are fully insulated with plastic wadding, then panelled over and trimmed with a textile surface. They can withstand high temperatures as well as providing insulation during colder temperatures. Having a properly insulated van makes all the difference!
Keep your feet toasty with a carpet
Rugs are a great way to keep in the heat - no one wants to walk around on a cold floor! We can provide floor mats which will fit the living space of your campervan perfectly. Not only do these provide extra insulation and warmth underfoot, they will make your van feel more homely.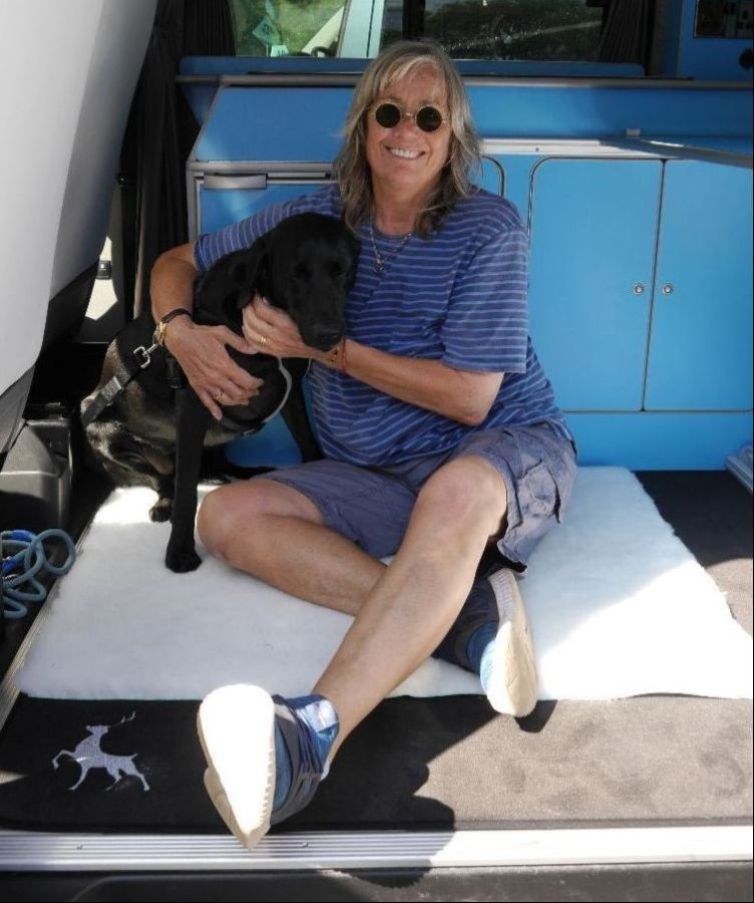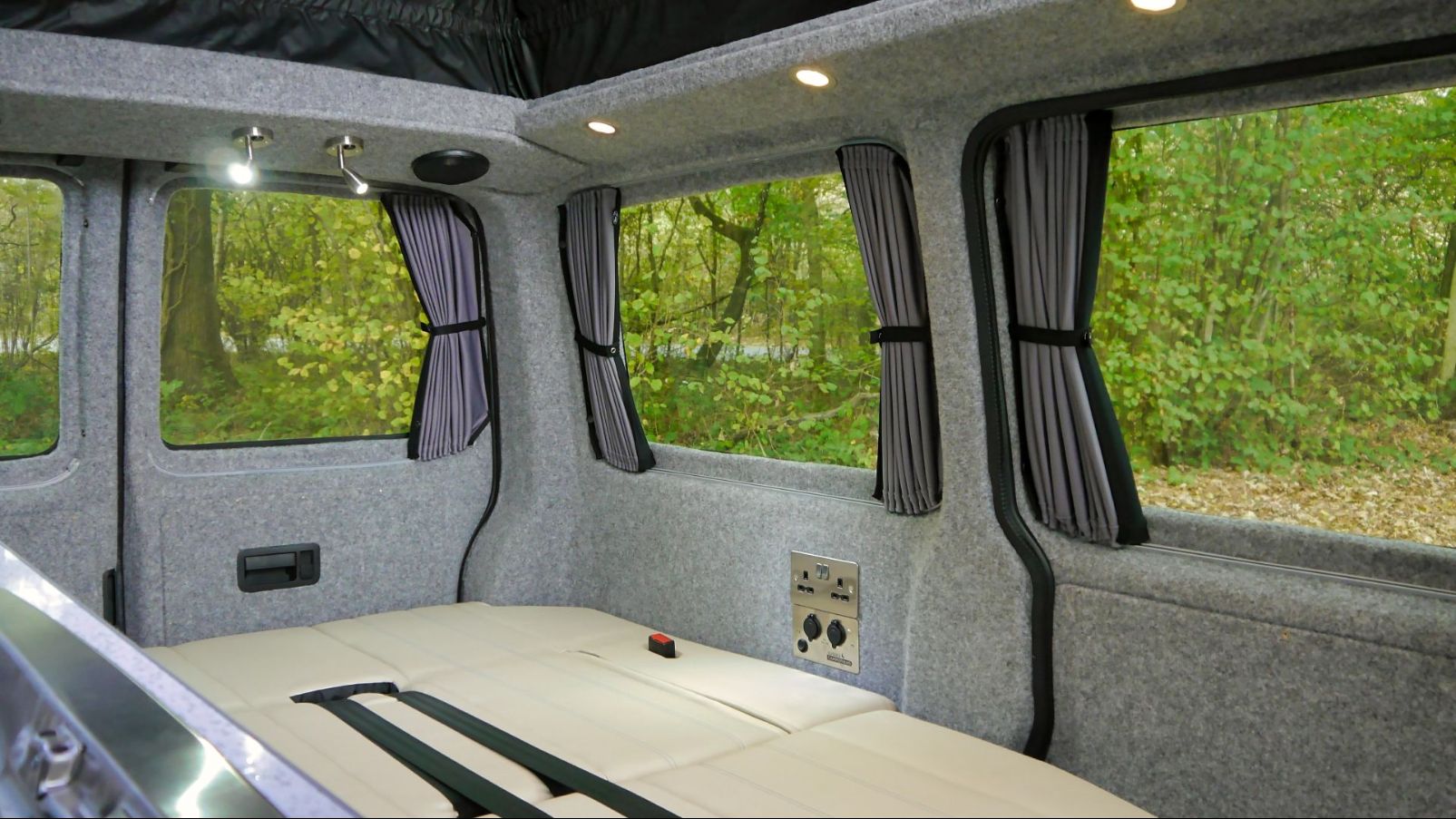 Left: Bobbie and Willow enjoy their custom floor mats in their VW Caledonia Campervan
Right: Our handmade curtains fit perfectly to the windows
Cover the windows
Anyone who has ever travelled in a campervan knows the importance of curtains. However, many people fail to realise that campervan curtains are vital not just for protecting your privacy, but also for keeping you warm.
While heating might be your first thought when it comes to keeping warm, having a thick material to seal up the windows is just as important when it comes to keeping toasty on cold nights. The majority of heat is lost from a campervan through the windows, so picking the right ones should definitely be high up your priority list.
Heating
There are many gas or electric options for heating your campervan. The SX electric system within our campervans includes a thermostatic blown-air heater and runs off an underslung gas tank. If you require extra heating or your campervan doesn't have an in-built system, we recommend a Handy Heater which plugs into a mains socket and keeps warm air circulating round your van, or a space heater if you're after something a little bigger. It's important to remember to switch these off overnight to avoid fire hazards.
Insulated sleeping bags
Layers are essential! Make sure you have plenty of blankets, duvets, and sleeping bags. You won't want to be without if it gets too cold. Sylvie recommends a Duvalay sleeping bag which she uses to keep her warm in her pop-top roof at night. Adding an extra duvet and blanket to this will keep you warmer in colder temperatures. Other clients have suggested using an electric blanket to warm up the bed half an hour before you get in!
Kettle
Whether you're a tea lover or prefer a hot chocolate topped with cream and all the toppings, a warm drink takes the edge off the outdoor chill. A kettle is also handy for filling hot water bottles to add to the end of your bed or keep next to you during the night. If it's really cold where you are, it may also help keep the ice at bay!
A warming meal
Cooking up a warm, comforting meal has never been easier thanks to the cooking facilities available in our Sussex Campervans. With even the most basic hob, you can prepare a soup, a hearty chili or a full cooked breakfast to help warm you up on a frosty morning.
THERMAL LAYERS
Wearing an extra layer in the evening and at night will help keep the chill at bay. You can always remove some layers if you get too warm, but a long thermal vest, bottoms and socks will provide you a bit of extra warmth when sitting in the van in the evening.
How to Winterize a Motorhome For Winter
"How can we winterise our campervan?" is one of the main questions that people ask when they collect their campervans.
Draining the Water System
Not everyone has the desire to use their campervan during the colder months, and in this case, the most important thing you need to do in any type of motorhome when you are not using it for long periods of time, is to drain down the water systems. In Sussex Campervans, this is something you can easily do yourself, in just a couple of minutes.
All of our campervan conversions have portable water containers, with a pump that you turn on via the control panel. This means that when you turn the tap on, water flows into the sink. We've deliberately kept the water containers lightweight and easy to clean.
All you need to do each winter is remove the water from the container and from the pump and pipes in the van before the temperature dips below freezing. If you are using your Campervan and the temperature is set to dip to below freezing overnight, it is also advisable to remove the water, pump and pipes to avoid any damage being caused to the container. I asked Chris to explain, in a really short video: How to winterise your campervan.
It's so simple! As long as you empty the water container, switch the pump off and leave the pump out, the pipework and container should not freeze and split. There's no 'grey' water tank to worry about in Sussex Campervans.
I do like his extra tip about putting the pop-top up, airing the campervan out and making a cuppa from time to time during the winter. This applies to any motorhome - if you are not using it for a while, make sure to allow air to circulate around to prevent any build up of odours or condensation.
Campervan Battery Tips For Winter
So, apart from the water systems, is there anything else to think about in the winter?
Fortunately, our campervans are designed to be easy to use – all year round. This is great, because if you're using it frequently, or even as your main vehicle, there should be no problems with flat batteries in the winter. But if you do need to leave your camper standing for a week or more, it helps to start her up and run the engine for 20 minutes at a time, once or twice a week, to give the vehicle battery a boost. The easiest thing is just to take her to the supermarket, or use her as a day van.
That's just the same as for a car. And as with any other vehicle, if the engine won't start, buy or borrow a battery charger and follow the instructions to recharge your battery. Or just get your breakdown cover provider (AA, RAC, or whoever you're with), to come and give it a jump start. Run the engine for 20 minutes or so before switching it off.
Another good winter tip is to buy a spare electric hook-up adaptor for your garage or hallway and plug your campervan in, to charge up the leisure battery from time to time. This is especially handy if you ever have friends staying the night with you. If there's no spare bedroom you can offer them your comfy self-contained campervan, complete with a fridge, heating, lighting and their own kettle and loo! Luxury.
Anyway… I hope this is useful and if you have any tips on how to winterize a motorhome for winter please get in touch – and if you're ever in Sussex, do come and see for yourself how easy it is to use our campervans, all year round.
A day out to visit us really is worthwhile, and I think you'll feel you're among friends. Give us a call on 01403 336 369 and come on over – even if you've visited before. There are many new things we'd like to show you, and we'd enjoy seeing you again!
Click here for our Sussex Campervans map and opening hours. See you soon!
---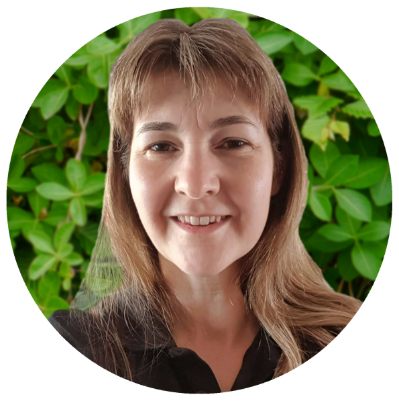 A Co-Founder at Sussex Campervans, Rebekah has played a major role in Sussex Campervans journey to becoming a trusted brand and one of the UK's camping industry leaders. An authentic campervan veteran, Rebekah regularly battles all of the elements with her family to help test and perfect campervans for our clients.
---