Still Waiting For That Lottery Win Before You Buy a Campervan?
You don't need to win the lottery to own the campervan of your dreams!
If you're waiting for that lottery win before buying a campervan, there's no need. There are plenty of ways to explore which can enable you to buy a campervan sooner than you think.
First of all, why buy a camper or custom campervan conversion at all? Well - why not? If you own a car, you could trade it in for a campervan. A lot of our friends have traded in their car and now drive their campervan full time, making every aspect of life a lot more fun. At Sussex Campervans, we buy anything with wheels and you can use this to help finance your campervan.
Owning a campervan gives you the perfect way to escape from the stresses of modern life, making the most of every free moment, as well as actual weekends and holidays. I have chatted to many of our lovely owners of Sussex Campervans about how getting a van has changed their lives. I added some of their stories and campervan tips to Daniel and Rebekah's wonderful paperback book (and Kindle version), Camper Van Life - and made some into blogs for you to read here. Many owners of Sussex Campervans have become our friends.
After chatting to them, I'm convinced - I'd love a campervan. Here's why.
Couples tell us that buying a campervan has brought them closer.
Families report that it's given them and their children the most wonderful memories, to last a lifetime.
Single people discover it's the perfect way to explore the UK - and Europe - in comfort and safety.
Cyclists and walkers find they can expand their 'reach' and explore further afield.
Sports and motorsports people drive their camper to an event, then have a good sleep before competing the next day.
Festival-goers use their campervan's toilet and sink rather than queueing up with thousands of others for the facilities.
Business people and commuters use campervans to save money and time, by camping near the meeting, the office, or the exhibition, or working while they travel. How cool is that?

"I must go down to the seas again, to the lonely sea and the sky, and all I ask is a tall ship and a star to steer her by..."
Sea Fever, by John Masefield
How to find your money tree
So, how can you afford your dream Sussex Campervan this year if you don't have thousands of pounds just sitting in the bank? I've been thinking about this a lot, so I thought I'd share with you a few finance options that you may not have considered.
Part-exchange vehicle
We take almost 'anything with wheels' in part-exchange when you order a campervan from us. As long as it's roadworthy, we'll get the best part-exchange price possible for you, to reduce the cost of buying your new campervan. Why keep a car, when you can drive a campervan as your only vehicle?
Personal loan
Interest rates are still at low levels - so this is a great time to shop around for a fixed-term unsecured loan with your bank or building society.
Finance
We're very happy to offer you one of our campervans on finance. Once you've chosen your campervan, you just need to pay £1000 to secure the order. After that our trusted independent financial adviser will work with you to create your monthly repayment plan, typically spreading the cost over 10 years, or less. The better your credit rating is, the lower the interest rate will be. Our independent financial adviser will advise the best rate available at the time of the order, as Daniel, Paul and Chris explain on this video - Finance and Trade-ins - how to get your own Sussex Campervan. Of course, the more you have saved up as a lump sum, the less you will need to borrow.
Extend your mortgage
Mortgage rates can be even lower than personal loans, if you shop around. So if you own a property, you could extend your mortgage on your property to free up funds for your campervan purchase. As with any mortgage, if you are unable to repay the lender they'll want you to sell your home in order to pay up.
Downsizing
Lots of our customers decide to downsize from a family house to a smaller home, or move to a cheaper area, especially once their children have grown and flown. This frees up the cash you need to enjoy your well-earned freedom from family responsibilities at last.
Shared purchase
In the same way that some families buy a holiday home, caravan or lodge to share between them, why not buy a campervan between several close friends or family members? Just make sure you draw up and sign an agreement to share the running costs and organise who uses it when!
Windfall
Of course you may win the lottery, or inherit money. Many people like to spend an inheritance on a campervan, in honour of their loved ones, because life's too short to spend the whole time working! (It might be worth buying the odd lotto ticket, just for fun...)
GUS
Our latest way to own your dream campervan is the Guaranteed Upgrade Scheme. It enables you to get on the road before committing to purchasing a bespoke campervan.
If you're new to campervan life, you may want some time to give it a go and see if it is something you and your family will enjoy long-term. Simply purchase one of our stock campervans (maybe using one of the methods above!) and we will give you a guaranteed buy-back price for a locked time period. Once you have had the time to explore and find out what your dream campervan looks like, we will help you design your bespoke campervan. Once it is built, bring back your 'practise' camper and head off in your brand new van!
I hope you find this round-up of finance options useful. Let me know if you have any more creative ideas, won't you! Buying a campervan is a wonderful investment - it's easy to sell on when you decide to upgrade to a newer one, and our after-sales service will help you keep it in top condition. Above all, I hope you like my motto: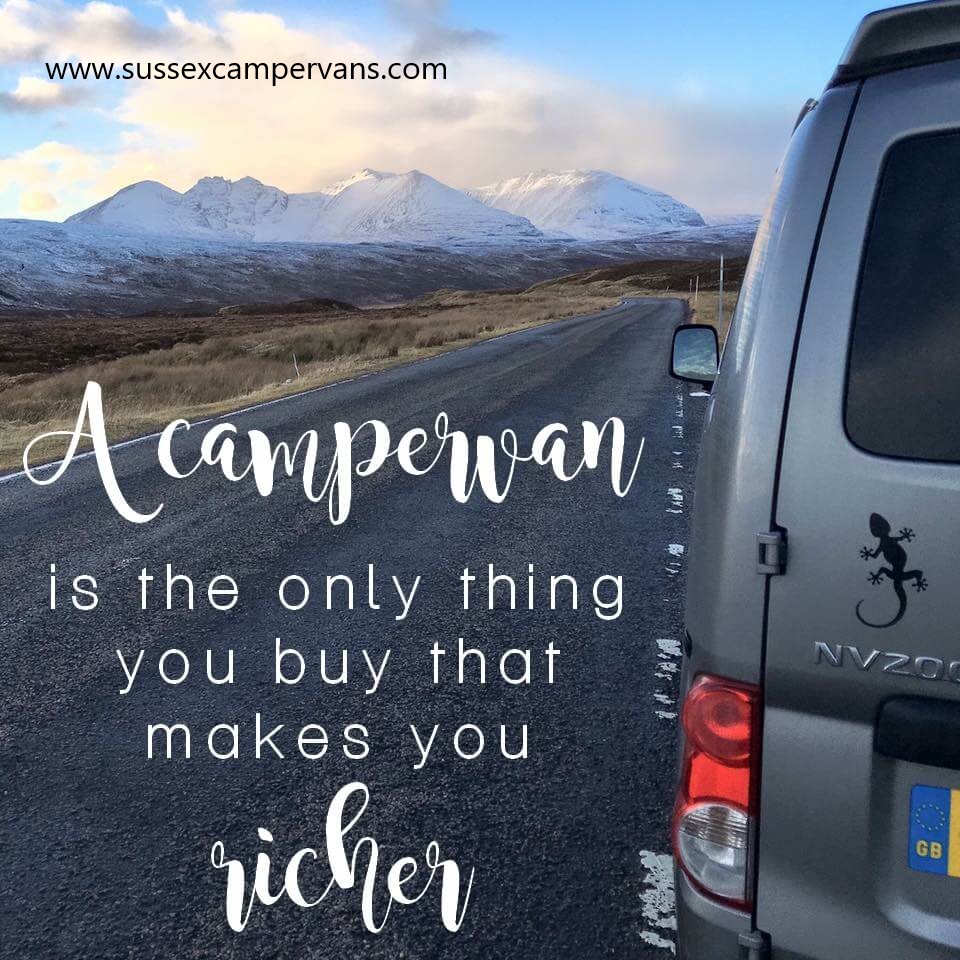 Why not visit Sussex Campervans? We're open from 9-5 on weekdays and 10-4 on Saturday, and we'd love to show you around. We're located in the countryside north of Horsham in West Sussex - here's theSussex Campervans mapto help you find us. Just give us a ring on 01403 336 369 or email hello@sussexcampervans.com to book an appointment.

---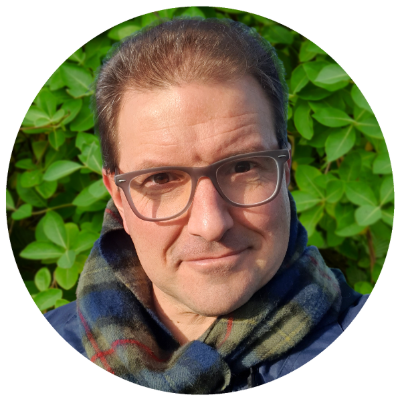 Daniel is the founder of Sussex Campervans - you may recognise him from some of the videos around the website. As a campervan enthusiast, he loves providing our customers with all the latest design trends and finding new and innovative ways to enhance the design and engineering process.
---