Top 10 Reasons Why Camping is Good For You
Camping is good for your health - it's official! Here's a quick look at what makes campervan owners such a happy and healthy group
I don't know about you, but I always feel better if I spend some part of the day outdoors in the countryside. Even just walking from a busy street into a large park seems to soothe my senses and lower my blood pressure. And there's no doubt about it - the benefits of being outdoors and immersed in nature are real. As I'm sure you know, having a campervan helps you get out more - whatever the weather!
Top 10 reasons why camping is good for you
Exercise. Just having a campervan makes you more likely to move. Whether you're strolling to the campsite facilities, walking to a pub, hiking, surfing, cycling or swimming, the exercise makes your heart, lungs and muscles stronger, and delivers a handy boost of endorphins to make you feel happy.

Stress-busting. Getting away from work, the TV and your daily routine gives you permission to relax - this is your time out.

Clean air. Apart from the odd city break, most campervan owners can't wait to get into the countryside, mountains or coast. Away from city fumes, we breath more deeply - and any coughs, colds and asthma definitely improve when the breeze is coming off the sea.

Body clock reset. If you normally wake up just before your alarm goes off, you'll definitely benefit from waking with the sun and going to sleep with the moon. Burning the candle at both ends is not sustainable - so getting back to nature is all you need to start retuning your Circadian rhythms.

Vitamin D. Sunshine is good for your bones and teeth. Your diet probably gives you calcium, but Vitamin D from sunshine helps your body to absorb it. (Obviously don't get sunburnt - use hats and sunscreen as needed.)

Friendship. It's well documented that being lonely is bad for your health! So, whether you're single or have someone special in your life, getting a campervan is your passport to more fun and friendship. Go to music festivals and stay in your comfy campervan, with its own running water, cooking facilities and toilet on board. Join clubs based on any hobbies that interest you and travel to events around the country. Or join a camping club and go on rallies. Motorsport, equestrian events, dog shows, football, cricket, rugby, dance weekend workshops, archaeological digs, church camps... attending any of these events can be so much more comfortable and sociable when you have a campervan to stay in overnight. There are so many ways to meet like-minded people.

Family bonding. The family that plays together stays together - getting away from routine gives families a rare chance to enjoy shared activities, ball games on the beach, walks and picnics - especially once the children reach their teens.

Romance. When couples escape in the campervan, they often leave family responsibilities behind. They suddenly realise they're alone together - at last! Add some fine food, wine and glorious sunsets and you have all the ingredients to rekindle romance - especially if you've been busy working/bringing up children/caring for relatives for quite some time.

Good food. Fresh local produce, cooked simply an a BBQ or two rings is often healthier and more delicious than overly complex food - enjoy.

Sleep. After a day of fresh air and activity, friendship and laughter, you'll sleep like a baby. Just make sure you turn off the alarm!
Discover the joys of doing less...
One of my favourite poems is 'Leisure', by the Welsh poet WH Davies.
Leisure
What is this life if, full of care,
We have no time to stand and stare.

No time to stand beneath the boughs
And stare as long as sheep or cows.

No time to see, when woods we pass,
Where squirrels hide their nuts in grass.

No time to see, in broad daylight,
Streams full of stars, like skies at night.

No time to turn at Beauty's glance,
And watch her feet, how they can dance.

No time to wait till her mouth can
Enrich that smile her eyes began.

A poor life this if, full of care,
We have no time to stand and stare.
(Songs of Joy and Others, by WH Davies, AC Fifield, 1911.)
These days many people are searching for a more peaceful and kind lifestyle, whether through a church, yoga class, meditation or 'mindfulness'. Perhaps they just need to get a campervan and go off exploring the world. One person doing exactly that is Suzi - who bought a beautiful Manhattan Compact from Sussex Campervans in the spring. (You can 'Meet Suzi' here on this website.)
Happy camping!
Words: Kate Taylor
Campervan 'Love' bunting: Elfreda (Elfie), aged 10
---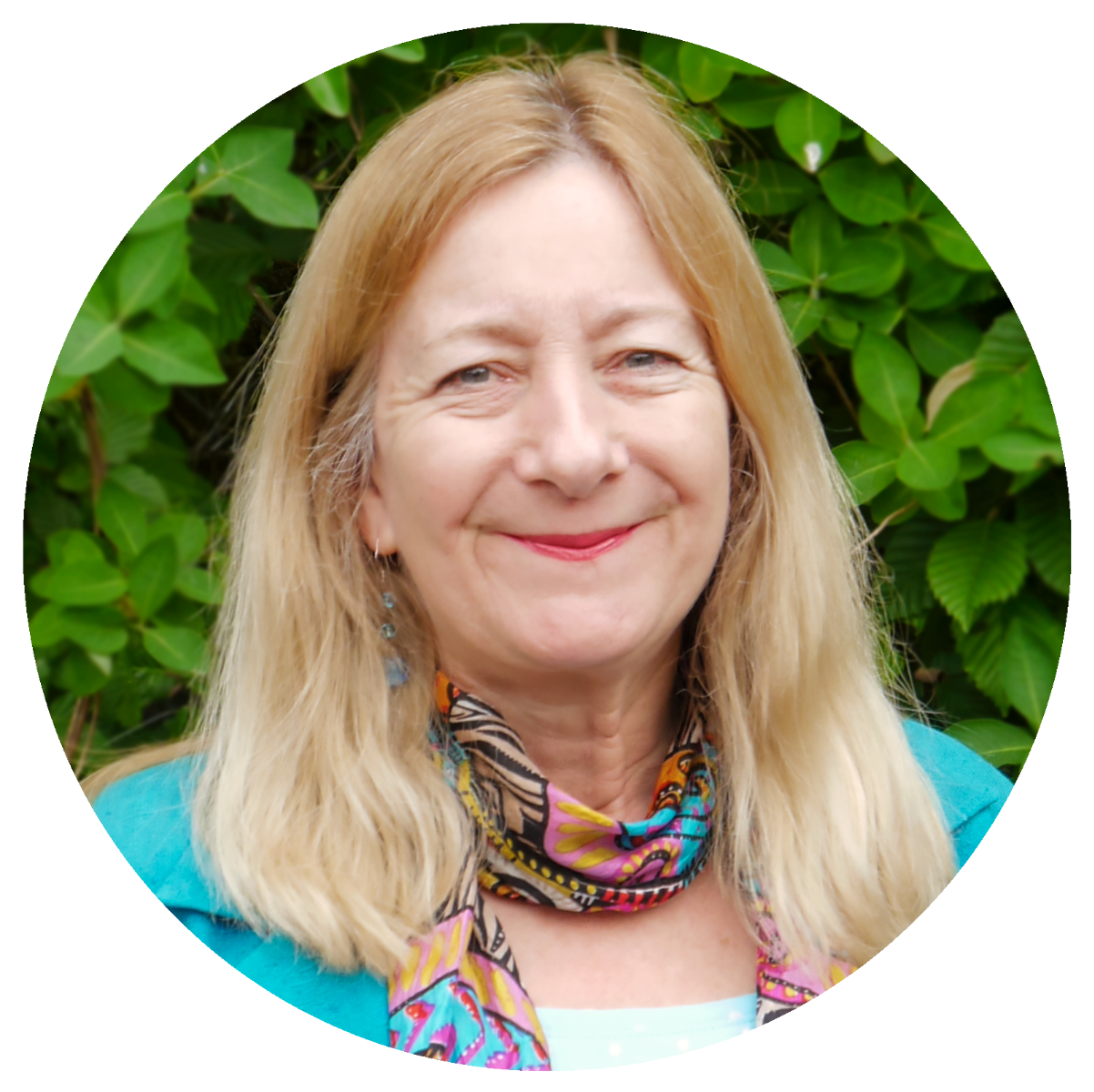 A travel expert and a passionate writer with a creative spark, Kate has specialised in writing about campervans since 2008. Kate has worked for magazines such as Motor Caravan, Caravan, Practical Caravan and Practical Motorhome.
---