Top 20 Essential Camping Accessories
Many clients who are new to campervan life ask us what essential camping accessories might they need for their first trip – so here goes!
So when we were deciding what we should stock in our brand new Sussex Campervans shop, we used our own campervan experiences – as well as ideas from our ever-growing family of owners of Sussex Campervans – to put together a wish list of practical items you may need or desire. We'd been asking campervan owners for their tips and tricks as part of the research for our new book, Camper Van Life – and it made us realise that all that shared experience is really valuable to newcomers. So here it is – our checklist of the top 20 essential camping accessories.
Top 20 essential camping accessories
(Available from the Sussex Campervans shop)
Whistling kettle or silicone folding kettle
Collapsible Washing Up Bowl
Folding saucepan and 3-Section Frying Pan
Folding Toaster
Cutlery set and cutlery tray
Melamine tableware - plates, bowls and mugs
Tea towels and cooking equipment
Non-slip mat and folding storage boxes
Side Step
Folding camping chairs (we love the Kampa Tub chairs)
Collapsible bucket
Toilet chemicals – blue for the pan, pink for the flush, dissolving toilet roll pack
Flexible filler tube (to fill water container from sites with less accessible taps)
Satnav and road atlas
Hook up cable
Rechargeable lamp (we love the YourLite Bluetooth Speaker and Lantern)
Levelling wheel chocks
Steering lock / wheel clamps
Dustpan, brush and cleaning wipes
Duvalay (or other bedding)
Desirable extras
Personal kit
Plus of course you'll need your washbags, towels, shoes and clothes. Flip-flops are handy for campsite shower blocks, and lightweight quick-drying clothes that you can wash as you go are perfect for long tours in hot countries! Bobbie, who drives her VW Caledonia to southern Europe or beyond every winter, shares her top campervan packing tips in another blog.
I hope this gives you plenty of ideas to get you started. There are other items available in the shop to tempt you – when you visit Sussex Campervans – but these are our top 20 essential camping accessories.
---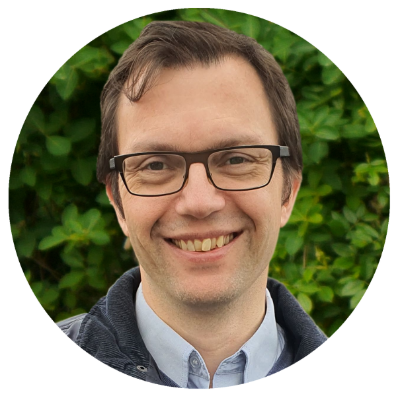 Jon is one of the longest serving members of the team at Sussex Campervans. He has been serving as a Sales and Relationships Manager since 2013 and in that time has consistently helped our clients to get the most out of their campervans.

When Jon is not working he enjoys trips to Wales, watching the latest films and playing guitar.
---