Top Five Campervan Wheel Clamps in 2021
The wheel clamp is one of the best, cheapest and simplest campervan security devices you can buy. But what should you look for - and how can you get the best deal?
We decided to investigate - and these are our Top Five Campervan Wheel Clamps in 2021.
Most of these wheel clamps are also fantastic for regular vehicles, not just campervans!
First of all, you need to find a wheel clamp that fits your campervan wheels. So we would first measure the wheel rim and the width of the tyre and make a note of that, as well as checking whether you have alloy wheels or steel wheels.

Diagram courtesy of Maypole Wheel Clamps
Why buy 'Sold secure' wheel clamps?
Secondly, it's wise to consider buying a police-approved wheel clamp. The phrase to look for on each product is Sold Secure. This means that it's been tested and certified by an independent testing body, dedicated to reducing crime.
Established in 1992 by Northumbria and Essex Police, backed by the Home Office, Sold Secure is now owned by the Master Locksmiths Association (a not for profit trade association) and tests security products in its own laboratories in Rugby. There is a list of approved wheel clamps on its website.
We have selected our top five campervan wheel clamps for 2020, below. When you've decided on the best wheel clamp for you, just put the name of the product into Google and click 'shopping results' to find the best prices online that week. Prices given here are only intended to be an approximate guide.
Buying a campervan is a significant investment, and understandably people do want to keep their vans safe. Just a quick look online shows that there are plenty of wheel clamps for campervans. These are the ones on our shortlist.
1. Bulldog CA2000C Centaur Wheel Clamp
Made in Britain
Rating: Sold Secure Gold Approved
Price guide: £225-£299
Bulldog is a well respected brand and the firm is based in Much Wenlock, Shropshire. The Bulldog CA2000C Centaur Wheel Clamp should fit your campervan, since it's designed for 4x4 cars, motorhomes and vans. To fit the clamp, start with the top arm folded down to one side. Slide the remaining two arms either side of the tyre, then lift the centre plate so that it covers the wheel nuts. If it were a clock, the hands would be on 5 and 7 and would be cupping the tyre. Now raise the third arm up to a 12 o'clock position. Tighten the central nut, using the spanner in the kit. Finally place the red triangular hood over the securing bolt in the centre, and lock it in place with the key.
This highly visible heavy-duty wheel clamp has a drill-resistant and pick-resistant lock. The steel arms have been strengthened and are adjustable to allow for a variety of wheel sizes. It protects the wheel nuts and is even recommended for alloy wheels.
In testing, it received top marks and the coveted Sold Secure Gold Approval. This means that it is 'Secured by Design' and is approved by insurance companies and the police.

2. Bulldog EM4X4SS Euroclamp
Made in Britain
Rating: Sold Secure Gold Approved
Price guide: £95
Another Bulldog wheel clamp designed for campervans, motorhomes and 4x4s is the Bulldog EM4X4SS Euroclamp. It's a far simpler product than the Centaur and less bulky to store in your campervan when you're driving. The two 'hands' of the clamp are separate pieces, so it's very easy to place them either side of one of the campervan wheels. One slots into the other, then you push the lock down and turn the key - simple.
Despite being light, the Bulldog Euroclamp has a drill-resistant lock that would be hard to pick. The tips of the clamp are fitted with a softer cover to prevent damage to your alloy wheels. And the locking arms are made from strengthened steel.
Best of all, it also won the top score in police-approved tests, gaining a Sold Secure Gold Approved.rating. This also means that it is favoured by specialist campervan and motorhome insurance companies. So if you need a clamp that's not bulky yet still has a high security rating, this could be the best wheel clamp for your campervan. Helpful videos on YouTube show you exactly how to fit Bulldog wheel clamps to your campervan wheel.
There are other Bulldog wheel clamps to consider for any vehicle you have with different sized wheels.
3. Milenco 16-inch Wheel Clamp Motorhome M16
Made in the UK
Rating: Sold Secure Gold Approved
Price guide: £170
Milenco M16 16-inch Wheel Motorhome Clamp is made in the UK and has resisted attacks during various tests for the past decade. It weighs 10 kg and measures 31cm x 35cm xc 62cm.. Milenco's Wheelcamp is certified to far exceed Sold Secure Gold. The clamp lock was found to be pick-proof, with a built-in locking mechanism, hardened steel construction to resist any thief's attempts to saw it off with a hacksaw or freeze it off. The Milenco Wheelclamp comes complete with 3 keys and fits both steel and alloy wheels. It should not damage your alloy wheels, since there is a foam backing designed to protect them. It fits under campervan and motorhome wheel arches and can be used for caravans, if you ever tow one behind your campervan. Being fairly small and lightweight it won't take up too much space in your camper. It comes with three keys and protects the wheel nuts as well.
4. Maypole Universal Wheel Clamp
Size: 31cm long x 56cm wide x 7cm high
Weight: 3.35kg
Price guide: £23.45

The yellow and red Maypole Universal Wheel Clamp is very visible, so that alone works as a deterrent to any would-be thief. This Maypole clamp is adjustable, so it fits tyres measuring 175-225mm wide, and comes with two keys. Made of strong steel, it's coated with PVC to prevent damage to your wheels. It looks like a giant Lego man's claw hand. To fit it onto your campervan wheel, you just place the handle on the ground, then clamp the two sides of the claw around the tyre and through between the spokes of the wheel. Lock it with the key and keep the key safely on your campervan keyring. It will also fit cars, motorbikes, trailers and caravans within the same tyre size range.
Size: 31cm long x 56cm wide x 7cm high. Weight: 3.35kg. Product number MP9075. Made in China for Maypole of Birmingham, UK.
5. Maypole Heavy Duty Wheel Clamp
Size: 5 cm long x 26 cm wide x 7 cm high
Weight: 7.08 kg
The Maypole Heavy Duty Wheel Clamp is larger than the previous Maypole clamp and effectively covers up the wheel nuts, as well as preventing the wheel from turning. This makes it even harder than the twin-claw types of wheel clamp to remove without a key. It's adjustable and will fit a 10-16-inch wheel, with tyre size 135mm to 215mm.
A highly visible deterrent that is simple to use and can be fitted in seconds (once you have set the size you want), it can be used without removing the wheel trim. There is a rubber pad fitted to prevent any damage to your wheel. Another good feature is that the lock is corrosion-proof as well as being difficult for a thief to pick, and it comes with three keys, so you could keep one on every keyring for your campervan. This wheel clamp's vital statistics are: Size: 5 cm long x 26 cm wide x 7 cm high; weight: 7.08 kg. Product number MP909.

---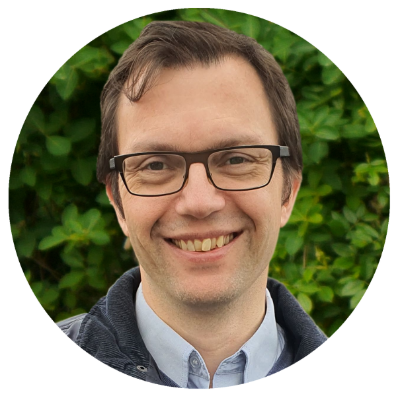 Jon is one of the longest serving members of the team at Sussex Campervans. He has been serving as a Sales and Relationships Manager since 2013 and in that time has consistently helped our clients to get the most out of their campervans.

When Jon is not working he enjoys trips to Wales, watching the latest films and playing guitar.
---