Travelling Europe in a Small Camper
Before you go travelling abroad in a small campervan, read our top tips and tricks on speed limits, motorway tolls, breakdowns, insurance, Brexit and more!
Travelling abroad in a small campervan offers so many advantages over travelling in a large motorhome or any other types of foreign holidays. For a start, it's cheaper to book a compact campervan onto the ferry. With car-like fuel consumption, small campervans will eat up the miles rather than the fuel - it's just one of the ways a small campervan saves you money and makes your budget go further than large motorhomes or tow car and caravan combinations.
Another advantage of driving a small campervan abroad is that if you have the latest Euro 6 compliant engine, you should be allowed to drive in most cities with low emission zones.
save Money on European Toll Roads
Small campervans pay less at the motorway toll booths in Europe, too. European motorway tolls vary according to the height and weight of the campervan you are driving, so if your camper is less than 2m tall (and under 3.5 tonnes gross vehicle weight) it will be classified as a light vehicle - the same as a car (Category 1). This certainly applies to our NV200 CamperCar.
Taller campervans, from 2-3m tall (and under 3.5 tonnes GVW) are classed as intermediate vehicles for toll charges (Category 2). Whether you own a long or short wheelbase campervan does not seem to matter.
Large motorhomes taller than 3m high and more than 3.5 tonnes GVW are charged a lot more at the European motorway toll booths - more like trucks (Category 3). And the heavy twin-axle motorhomes pay even more (Category 4). HGV lorries more than 3m tall, triple axles or more, weighing over 3.5 tonnes GVW are charged the most of all (Category 5).
So if you want to tour Europe in comfort, buy a small campervan and save money on ferries, tunnels, motorway tolls and fuel!
It does mean that you need to pack light - so it makes sense to head for warmer climes, or stay on campsites with washing machines now and then, so that you can take fewer clothes.
Before you go - do read this checklist of essential advice on travelling abroad in a campervan.
Travelling abroad - drivers' checklist
Here's our drivers' checklist of the essentials you need to take whenever you take your campervan abroad.
Paperwork required:
Full driving licence (plastic is fine - you don't need the old paper copy with it).
International Driving Permit, if you have one. (Available from the Post Office - it's £5.50 well spent and needed to drive in certain EU countries such as Norway.)
V5c vehicle registration document to prove you are the owner or keeper of your campervan.
MoT certificate (for campervans more than 3 years old).
Vehicle insurance documents. (Check the small print to see which countries are covered and whether that is fully comprehensive cover or just third party, fire and theft.)
Travel insurance documents.
Your old EHIC card (valid in Europe until its expiry date) or the new GHIC card (UK Global Health Insurance Card): free from gov.uk/global-health-insurance-card. This proves your right to basic health care in the EU. (We advise travel insurance as well.)
Passport - make sure you have at least 3-6 months left on your passport before the expiry date. It's easy to check with the www.gov.uk website. At the time of writing, you can visit any country in the EU Schengen Area for up to 90 days in a 180 day period without a visa.

Check the latest passport and visa requirements for any country in the world that you may want to visit on the government website.

Vehicle handbook, warranty and service record so that you can go to the base van's manufacturer's network of main dealers if you need any warranty work abroad. This might be Nissan, Renault, Volkswagen, Ford or Vauxhall depending on the van that was converted into your campervan.
Return or onward tickets.
If travelling with a pet you'll need:
An Animal Health Certificate (AHC): from an official vet for each trip to Europe. It replaces pet passports, lasts for four months and proves your pet is microchipped and vaccinated against rabies. Extra tapeworm treatments are needed for Ireland (North and South), Finland, Norway and Malta.
Other pet travel essentials.
Practical items required:
These are readily available to buy from car accessory shops and online.
'Beam bender kit' or headlight adjusters so that you don't dazzle oncoming traffic when you're driving on the right.
Spare bulb kit.
A warning triangle in case you break down.
Hi-vis vests or jackets for everyone in the campervan.
First aid kit.
Basic toolkit.
Torch and spare batteries (or a wind-up torch).
Small portable fire extinguisher (check expiry date on it regularly).
UK sticker: since 28th September, 2021, the British government has stipulated that we should display new UK stickers and cover up old GB stickers when we drive our vehicles abroad. A Department for Transport spokesperson said: "Changing the national identifier from GB to UK symbolises our unity as a nation and is part of a wider move towards using the UK signifier across government. We notified the UN of our intention to make these changes in July."
A spare pair of glasses, if needed for driving.
Two breathalyser kits (just in case of checks).
Tyre inflator (plugs into 12V socket).
Spare tyre and jack.
Duct tape.
LPG tank adaptor (if you have a refillable gas tank).
Bike racks: lights, signals and number plate must be visible even with bikes loaded. You also need to attach a reflective red and white striped hazard sign to the bikes.
Maps or satnav with up-to-date mapping for the area you're visiting.
Money! Plastic will only get you so far - you'll need some actual currency too. Eg coins for motorway toll booths - don't get caught out, some toll booths are unstaffed and only take coins.
Campervan speed limits abroad
Do check the speed limits for each of the countries you are planning to visit. Campervans classified as motor caravans can generally drive at the same speed as cars, unless they're big coachbuilt motorhomes weighing more than 3.5 tonnes GVW.
The general speed limit for motorways within the rest of the EU is mostly 120 km per hour (74 mph) or 130 km per hour (81 mph). Germany famously has no overall speed limit on autobahns, but a recommended speed of 130 km/h (81 mph). When you're in Germany it's best to overtake quickly and then return to the inside (right-hand) lane of the autobahn immediately. For rural roads in the EU the speed limit tends to be mostly 80 km/h (49 mph) or 90 km/h (55 mph) and for urban roads it's 50 km/h (31 mph). Look for speed limit signs while driving.
If you're driving within or outside Europe, it's best to familiarise yourself with the speed limits for campervans.
Speedo overlay conversion kit stickers: miles to km
If your speedometer does not clearly show km as well as miles, there are overlay stickers you can buy to make it easier to tell if you are breaking the speed limits when driving your camper abroad. It's certainly easier than memorising the conversions whilst trying to navigate a new area.
Both Amazon and eBay sell 'universal speedometer conversion kits', some of which are clearer to read than others.
Campervan and motorhome overseas breakdown cover
When you leave the UK your normal vehicle breakdown cover may not cover you. Do check with your provider and if necessary, buy a new policy.
Decide if you need:
Single trip overseas campervan breakdown cover
Multiple trip overseas campervan breakdown cover
Extended overseas campervan breakdown cover
Breakdown insurance companies are in constant competition with each other to offer you the best deals, so the best advice is to compare prices through a comparison website such as Go Compare. It's also worth considering the specialist cover offered by the big clubs - The Camping & Caravanning Club offers 'Arrival' campervan breakdown cover in the UK and overseas, backed by the RAC.
The Caravan and Motorhome Club offers 'Red Pennant' overseas travel insurance with a range of options to cover both you and your campervan.
Service the campervan before you go
If you're heading abroad in your small campervan it's worth doing some basic vehicle checks - or get your local garage to service the van.
Check oil levels and take spare oil with you.
Check tyre pressures and tread.
Top up the screenwash and check coolant levels.
Why small campervans are best
Taking a large motorhome or RV, or even using a car and caravan or trailer tent abroad can prove a lot more costly than using a small campervan for your overseas touring holidays. With all the home comforts built into a premium modern campervan, you'll wonder why you didn't buy one sooner.
---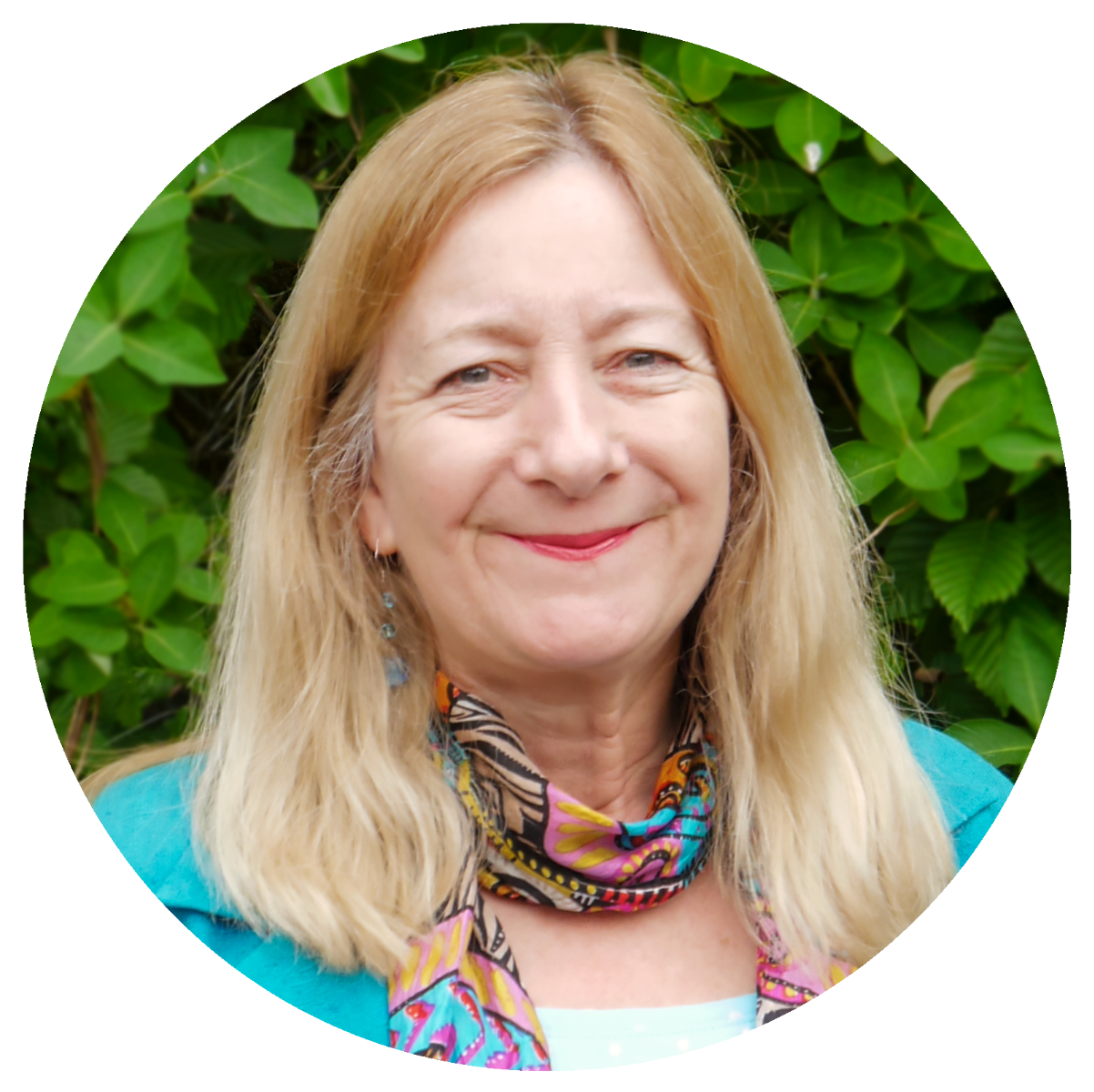 A travel expert and a passionate writer with a creative spark, Kate has specialised in writing about campervans since 2008. Kate has worked for magazines such as Motor Caravan, Caravan, Practical Caravan and Practical Motorhome.
---