10 UK Road Trips for your Summer Staycation
2021 was officially the year of the Staycation. many people are looking to continue to explore the UK this year. If you are looking for a UK summer trip, you might be wondering where to start planning.
We've rounded up the Top UK Road Trips including the well known NC500 in Scotland, to the lesser known Dragons Spine in Wales. These trips take in chunks of the UK which are known for their beauty, character and ultimately their stunning views. Some can be combined for an ultimate road trip, and others are a whole adventure in themselves.
How many of the Top 10 road trips in the UK and Ireland have you tried?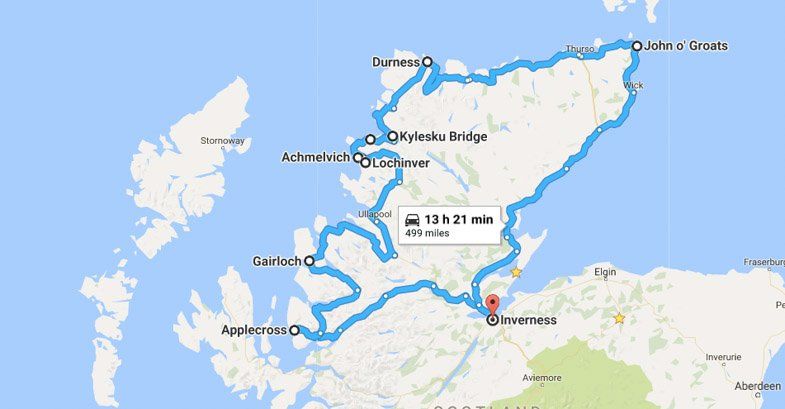 NC500
scotland
NC500 - North Coast 500
Starting with the most famous of UK road trips - Scotland's answer to Route 66, the North Coast 500. It's a 516 mile route running along the far north coast of Scotland. Typically travelled in around 5 days, you'll meet plenty of highland cows, pass many lochs and of course, witness beautiful coastal views. It's not hard to see why this route is so popular with campervan and motorhome owners. Many of our Sussex Campervan owners have ticked this route off their bucket list and shared their top tips for making the most of your trip.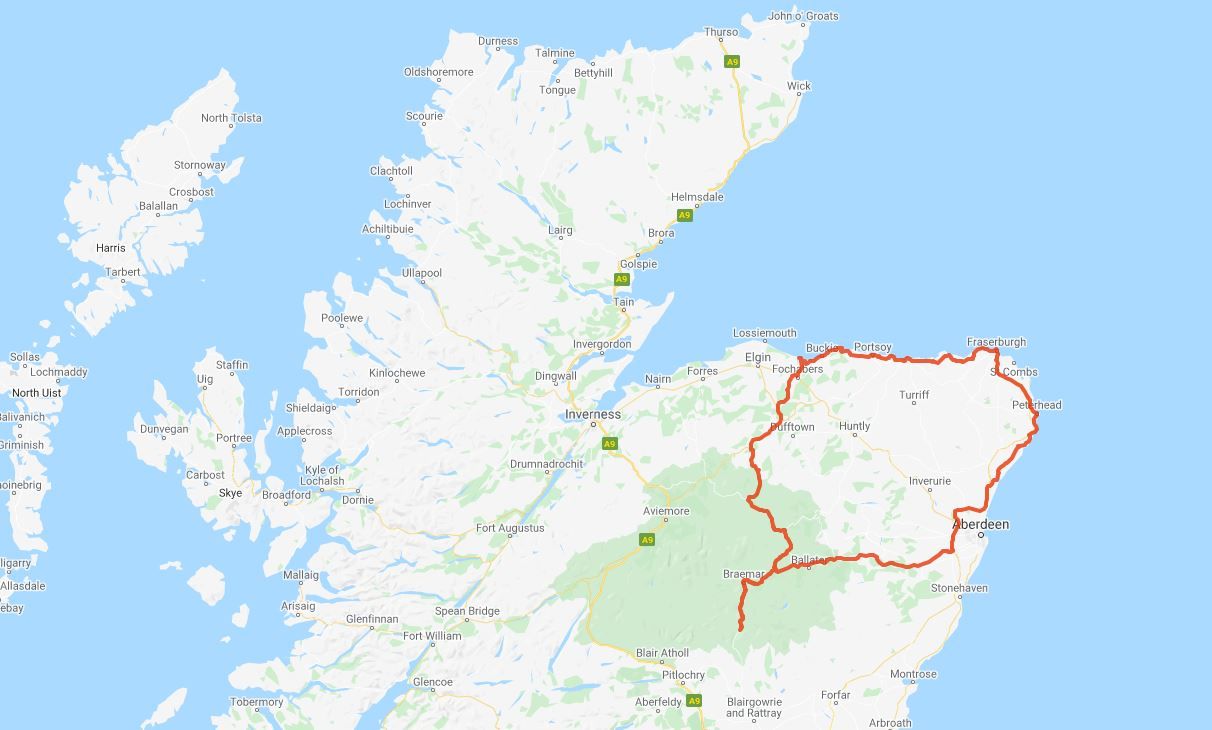 NE250
NE250 - North East 250
The North East 250 is a circular touring route best started at either Aberdeen Airport, Ballindalloch or Glenshee, and tours around Speyside, Royal Deeside, Aberdeen and the spectacular Cairngorms National Park. You'll come across many whisky distilleries, the famous castles of Royal Deeside, ski resorts, gorgeous coastal views and beautiful beaches. This route is a great way to see a varied offering of Scotland and can be done in as little as 3 days. You can even move north afterwards to take in the NC500 if you have a longer timeframe to explore more of Scotland.
Glasgow to Inverness
There are plenty of places to see along the way - cities, lochs and beautiful landscapes. It's finishing point in Inverness is the starting place for the infamous NC500 road trip.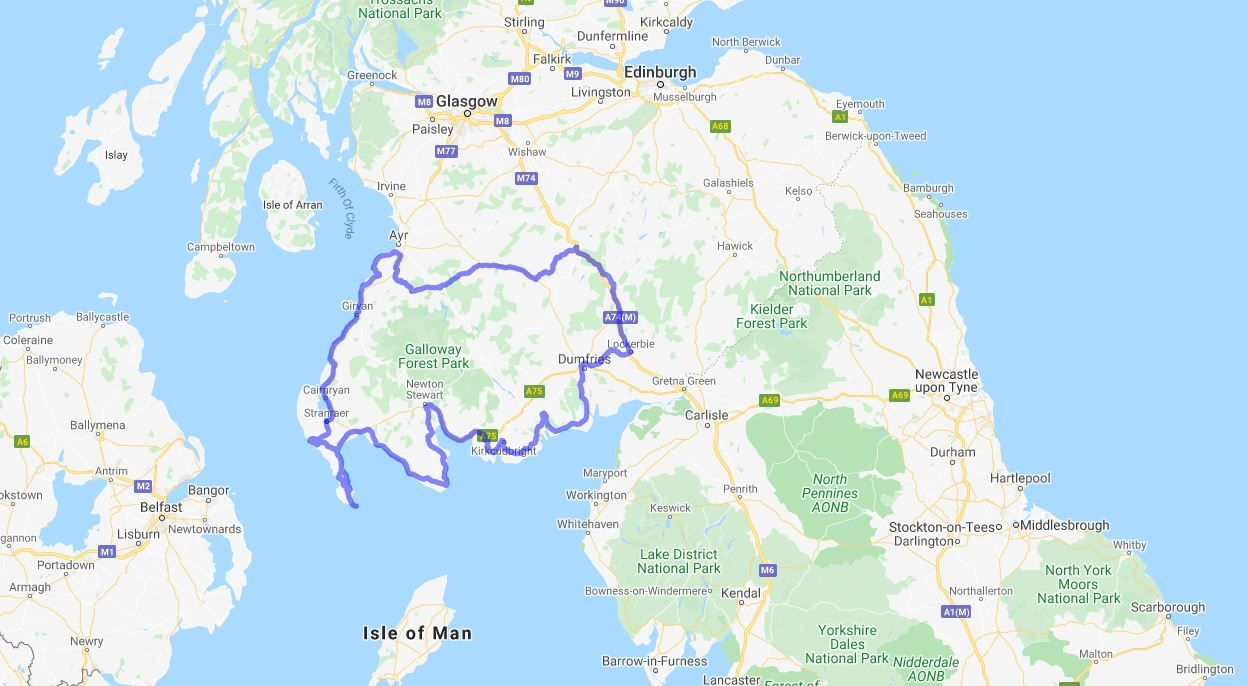 SWC300
SWC300 - South West Coastal 300
The SWC300 route is a 300 mile loop running mainly alongside the coast (over 200 miles) and passes through many towns and villages such as Dumfries, Stranraer and Ayr. You can join at any point and it's just a short drive from Gretna Green circling Galloway Forest Park. Nature lovers must take a visit to this forest, it's the largest in the UK and also the UK's first 'Dark Sky Park' with extremely low light pollution. Keen astronomers will love seeing the night sky in all its glory.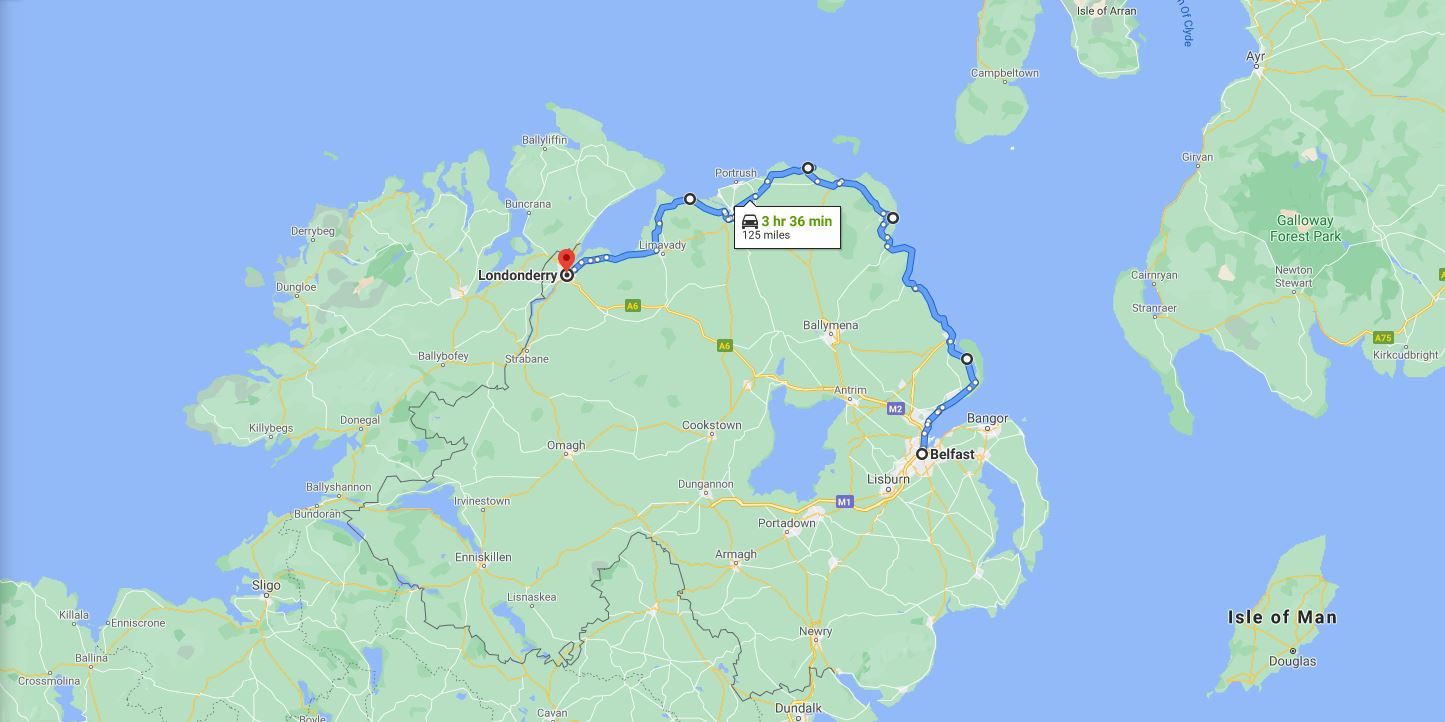 Causeway Coastal Route
Ireland
Causeway Coastal Route
The rugged Causeway Coastal Route is a must-drive route and often features in the 'top things to do' in Northern Ireland - and we can see why! Along the 120 mile route linking Belfast to Londonderry, you'll encounter the city of Belfast, castles, cliff paths, the Carrick-a-Rede rope bridge, whiskey distilleries, famous Game of Thrones locations, the Giant's Causeway, iconic golf courses, villages, valleys and beaches. To truly take in all this road trip has to offer, set aside a few days to explore.
Wild Atlantic Way
Wild Atlantic Way
Ireland's 1600 mile coastal drive known as the Wild Atlantic Way stretches the entire of the west coast of Ireland, from Couty Donegal to County Cork.
The Wild Atlantic Way can be enjoyed over a few 'very fast' days to a leisurely several weeks. There's 1,000's of attractions, events, scenic views and heritage sites to discover along the way, as well as plenty of activities such as walking, cycling, kayaking, surfing, fishing and more.
Ring of Kerry
Part of the Wild Atlantic Way, the Ring of Kerry follows the ring road around the Iveragh Peninsula in County Kerry. The Ring of Kerry is primarily a driving route. Wilderness Ireland suggests "If you do choose to explore the wild and off the beaten path landscapes at the interior of the ring road, you'll need to be an experienced hiker with the proper equipment, as this is where you'll find Carrauntoohil, Ireland's highest mountain, as well as the mountains of the MacGillycuddy's Reeks, the Gap of Dunloe and more – meaning that this is a region best explored with an experienced mountain guide."
Beara Peninsula
Straddling the County Cork and County Kerry border, the Beara Peninsula is another picturesque area to explore along the Wild Atlantic Way. With two mountain ranges running down the middle it's a walkers paradise.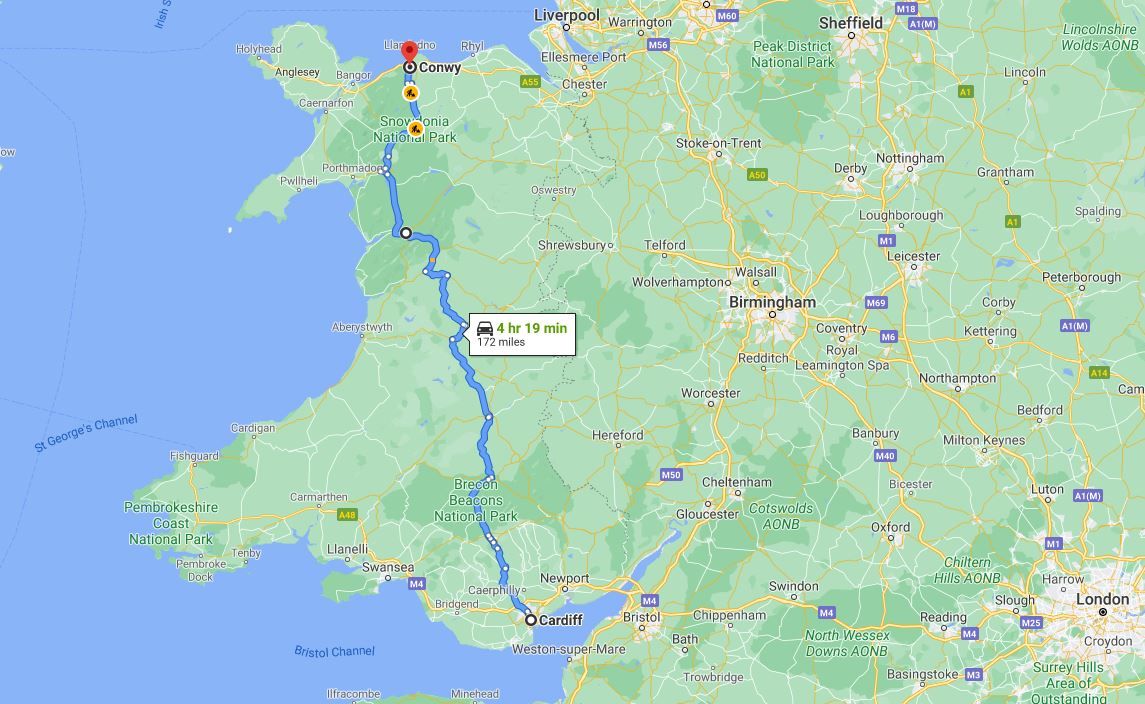 The Dragon's Spine, Wales
wales
Dragon's Spine
Fancy a 186 mile-long road trip up the centre of Wales? Then the Dragon's Spine is the one for you. Starting in Cardiff and travelling north to Conwy you'll venture through not one, but two National Parks, as well as many valleys, reservoirs and market towns. First you'll reach the Brecon Beacons, travel through the heart of Wales and finally reach Snowdonia National Park - home to the longest zipwire in Europe. If that's not your thing, you'll also find underground caves, copper mines and slate caverns nearby. Take the Snowdon Mountain Train up Wales' tallest mountain, or climb it if you're feeling adventurous! This road trip is a walkers wonderland with plenty of hiking opportunities.
The Black Mountain Pass - Brecon Beacons
The Black Mountain pass (A4069) winds through the Brecon Beacons for 19 miles between Llandovery and Gwaun-Cae-Gurwen. It was made famous on Top Gear in 2011 when Jeremy Clarkson test drove a Mercedes on this magnificent road. With hairpin bends, vast views across mountains and long stretches of scenery, this is one road you'll want to take advantage of the laybys to admire the views. Just watch out for the roaming sheep!
england
Atlantic Highway - South West England
This scenic road trip via the A39 takes you along the coast of Somerset, Devon and Cornwall down towards the southern tip of England. The route starts near Bath in Somerset and finishes in Falmouth, Cornwall, however the official 'Atlantic Highway' is the stretch between Barnstaple and Fraddon due to the almost constant views of the Atlantic ocean.
Passing some of the country's prettiest fishing villages (as featured in Doc Martin), surfers' paradise beaches (including Newquay, infamous for being the UK's best surf spot), and King Arthurs' clifftop castle at Tintagel, there's plenty of places to stop off along the Atlantic Highway for walks, beaches, culture, cream teas and seafood.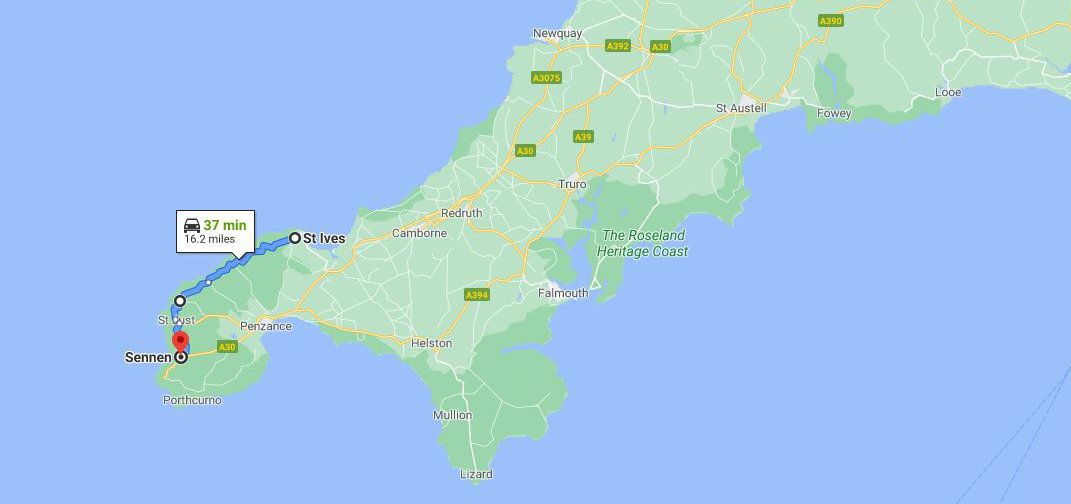 West Cornwall Coast Road
West Cornwall Coast Road
If you drive a little further after the Atlantic Highway, you'll reach the West Cornwall Coast road. Right at the tip of Cornwall, the stretch of road (B3306) between St Ives and St Just clings close to the coast and is often described as the best scenic drive in Cornwall. Probably best taken in as a passenger, this windy road is typical of the Cornish lanes, with extreme twists and turns between fields, cliffs and quaint villages. Once you've reached St Just, keep on going to take in the Mediterranean-esque Sennen Cove, then walk to Land's End along the coastal path. The views are worth it!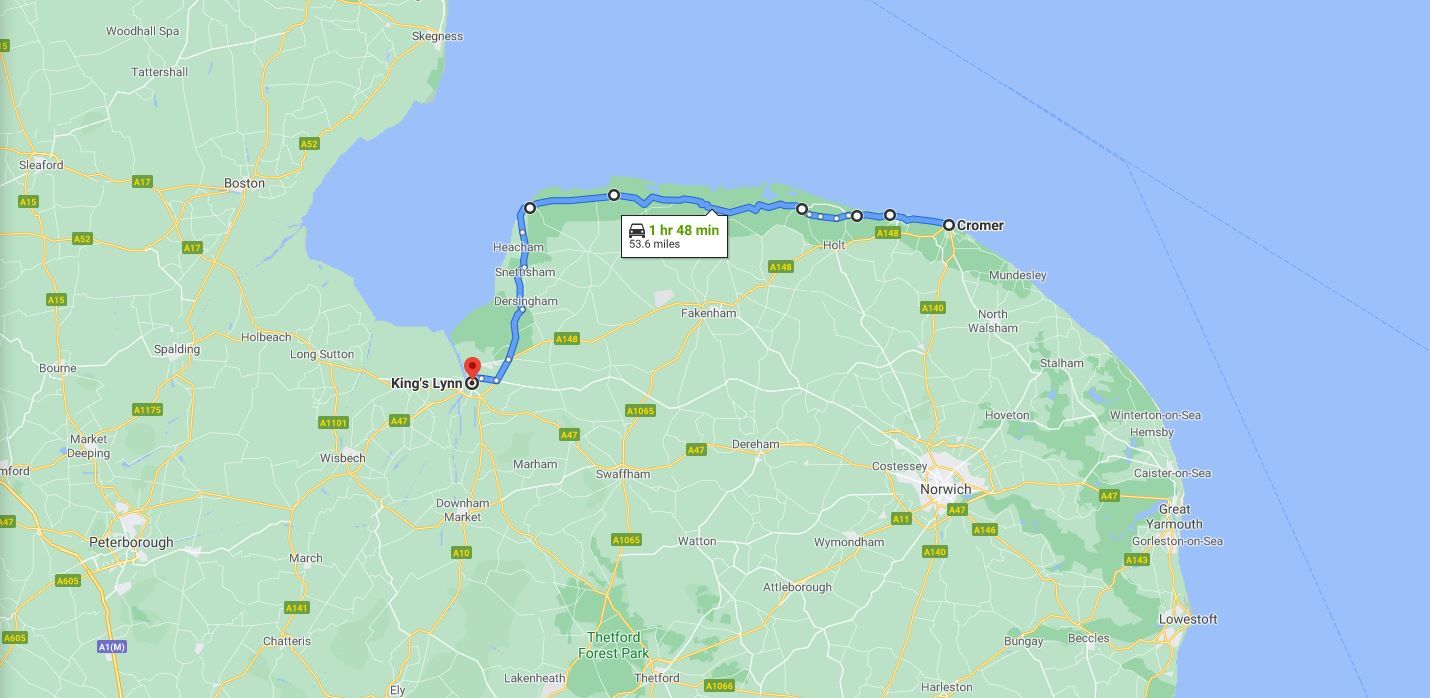 North Norfolk Coastline
The North Norfolk Coastline
The entire stretch of the north Norfolk shoreline is an Area of Outstanding Natural Beauty making this road trip very picturesque. Starting in Kings Lynn and ending in Cromer, the route takes in the northern coast with many great places to stop along the way. Don't miss Sandringham Estate, the victorian seaside town of Hunstanton (with arguably the best sunset in Norfolk), Holkham Hall and take some time for some wildlife spotting - Blakeney Point is home to many seals and there are a few RSPB reserves in the area for bird watching. While you're in Norfolk, it's well worth taking a trip further south to the Norfolk Broads to spend some time on the water, then head into the historic city of Norwich.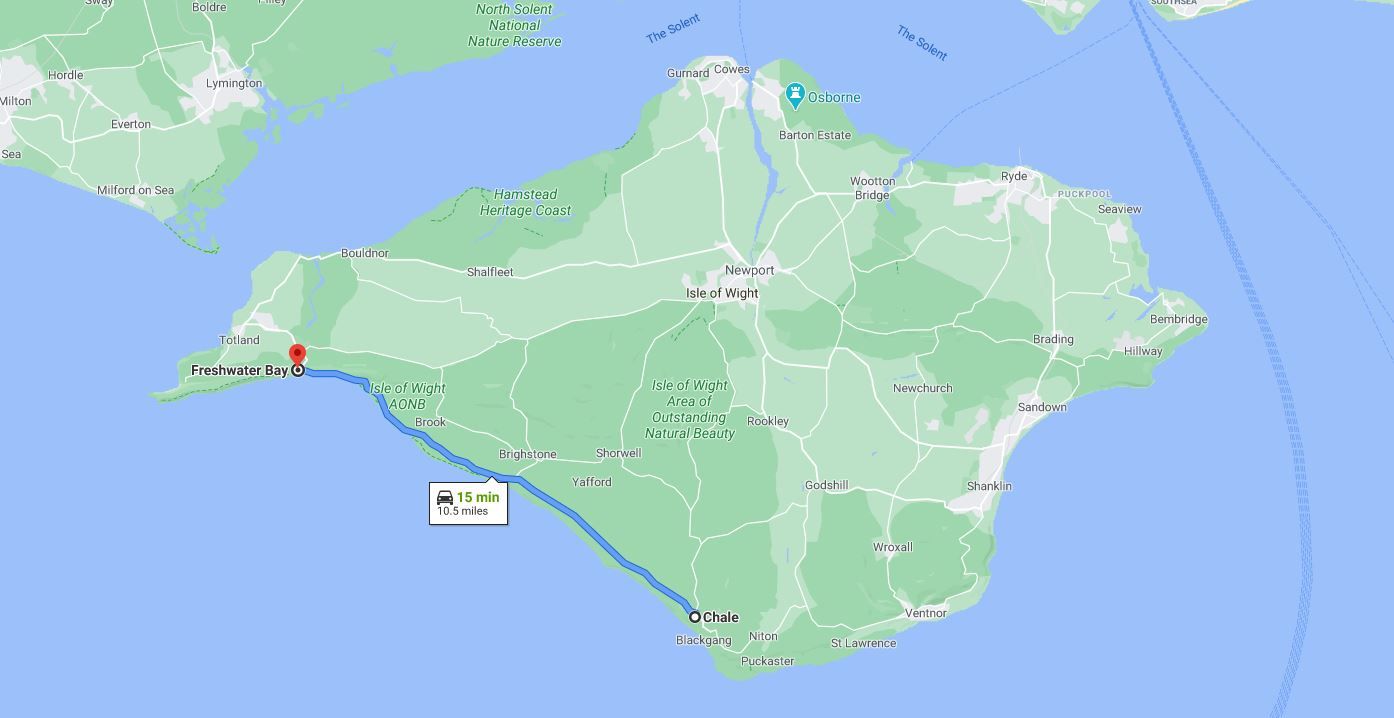 Military Road, Isle of Wight
Military Road, Isle of Wight
One of my personal favourites is Military Road - running down the west coast of the Isle of Wight, Military Road starts at Blackgang and ends at Freshwater Bay with a stunning view of the coastline and the Needles in the far distance. At only 11 miles long, it doesn't take long to drive, but there are many great campsites along this road, as well as walks across Tennyson Down, a working sweet shop, cafe and chair lift at The Needles, and bike hire, a waterpark and restaurant at Tapnell Farm nearby.
---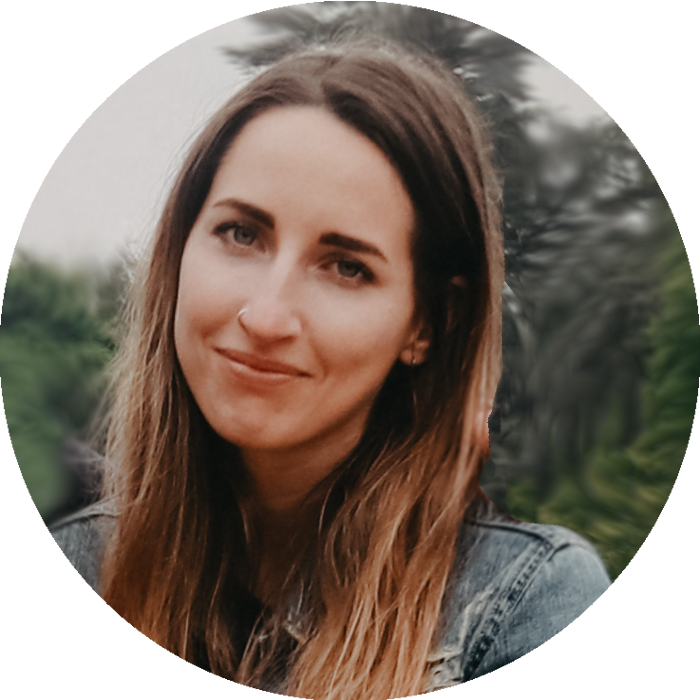 Naomi has spent many summers camping with family and friends. This usually involved a lot of wet sleeping bags, broken tent pegs and even a upturned tent on a car... Since then she has preferred to spend camping holidays in yurts, shepherds huts and campervans. Most weekends you will find her exploring the countryside around Sussex and trying to find the best pub food along the way.
---