When did you fall in love with campervans? Many of us enjoyed the outdoor life as children - and now some are buying a family campervan and passing it on, in style
Some of my earliest memories of family holidays involved caravan, tent, trailer tent and campervan holidays. And by far the most exciting was when Dad borrowed a campervan. To a child, heading off on holiday in a home on wheels is magical, so it's always a thrill when young parents buy a Sussex Campervan - we are so happy to see a new generation of children growing up with a camper, falling in love with a healthy outdoor lifestyle - in comfort.
Lettie told us: "I was between 5 and 10. We lived in a small village and a relative came to visit in a campervan, he was a 'Beatnik'. It seemed quite exotic. There were fewer cars around then, in the early 1960s. My dear Dad was probably still driving a Ford Popular then!"
For Ian, the passion began at birth. He says: "I was driven home from the hospital in a Splittie after being born... so I think I fell in love with campervans pretty early on!"
THE CAMPERVAN MAKES IT FUN TO GO OUT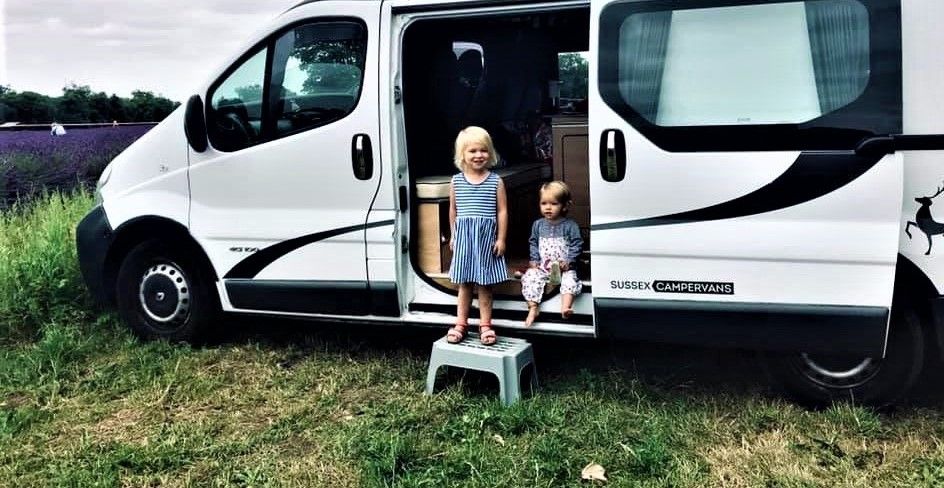 Chris and Stephanie bought their Sussex Campervan several years ago - so Maddie and Libby have never known anything else
"Do they even know how lucky they are?" That's Steph's comment about her daughters Maddie and Libby, pictured enjoying Florence the campervan with a picnic on Box Hill in Surrey (above). "We've been in the depths of parenting two very small children and so camping has been way down our list but today we went out for a bit of pretend camping and it was wonderful."
Growing Up in a Camper
The driveaway awning more than doubles the lounge in Alasdair and Natalie's campervan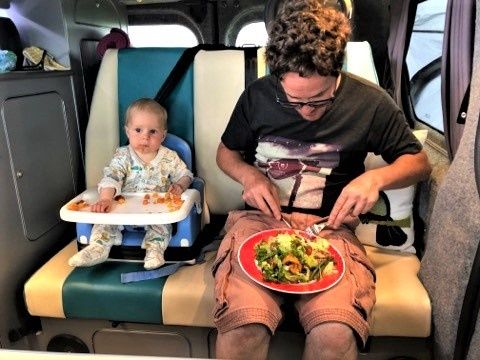 Emilia looks very happy next to her dad Alasdair in the campervan
Alasdair and Natalie ordered their Manhattan from Sussex Campervans - and then discovered Natalie was expecting their first baby! We're so pleased that their tiny daughter Emilia has turned out to be a born campervanner.
"She loves it," says Natalie. "She's just turned one year old and she really enjoys campsites, because she loves seeing all the dogs and smiling at everyone. Lots of people stop and say hello to Emilia, and she's not shy. We're still working out the best place for her to sleep as she gets older. She's too small to be in the pop-top roof bed on her own, so she's sleeping with me on the rock and roll bed, mostly. We might get a hammock for her so she can sleep above the front cab seats. She's crawling, but not walking yet."
Above: Alasdair and Natalie travel with their Kampa Travel Pod Action Air awning for extra living space
Right: Alasdair loves cooking dinner for two by plugging the gas BBQ into the refillable LPG tank mounted under their Manhattan SX camper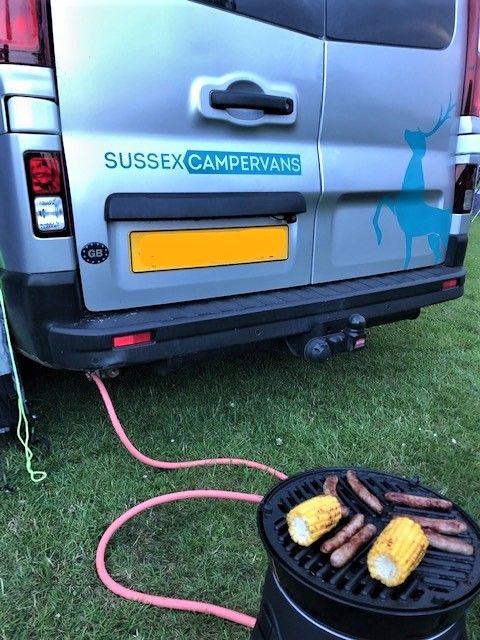 "Last year we had a three-week holiday in the campervan. We went to the Cotswolds, Lake District, Peak District and Yorkshire. It was fantastic and Emilia was very good. We visited Holmfirth - Last of the Summer Wine Country - and Scarborough. Alasdair used the BBQ so that we could put Emilia to bed and then cook our own evening meal without disturbing her."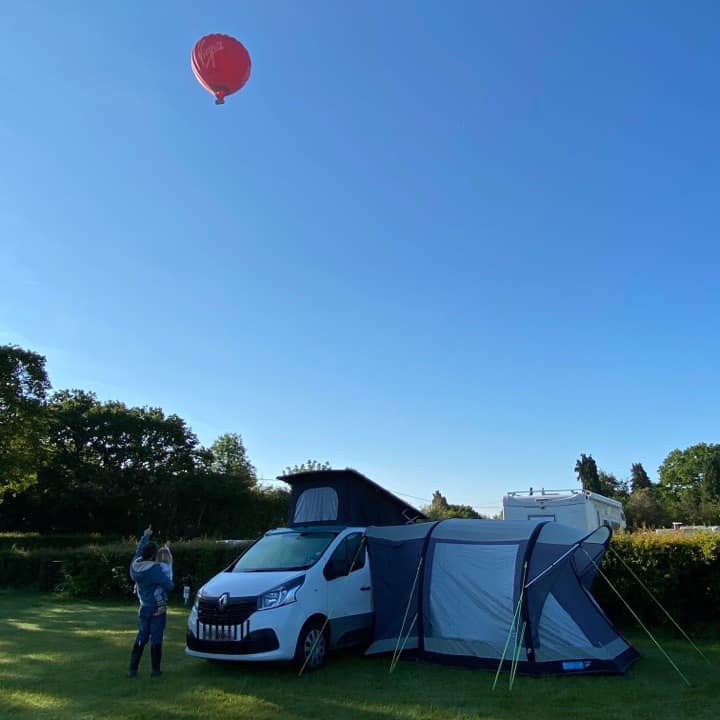 3 years on, Alasdair and Natalie are still enjoying family trips with their daughter Emilia
SEASIDE HOLIDAYS
Illustrator Hugo and his wife Thea live in Brighton with their daughters Esther and Sylvia and Greyhound Roller. They collected their built-to-order Manhattan from Sussex Campervans last year and love it.
They went to Devon's Croyde and Baggy Point in Devon this summer and Hugo says, "We are at Combas Farm campsite, Croyde. They used to go there as a little girl and we go every year. It's an amazing place with good facilities. It's a five-minute walk into Croyde, which has pubs and restaurants. The main activity is surfing, from Croyde or Putsborough - a fabulous beach with a great cafe and views of Woolacombe. For us, rain or shine, it's the beach!"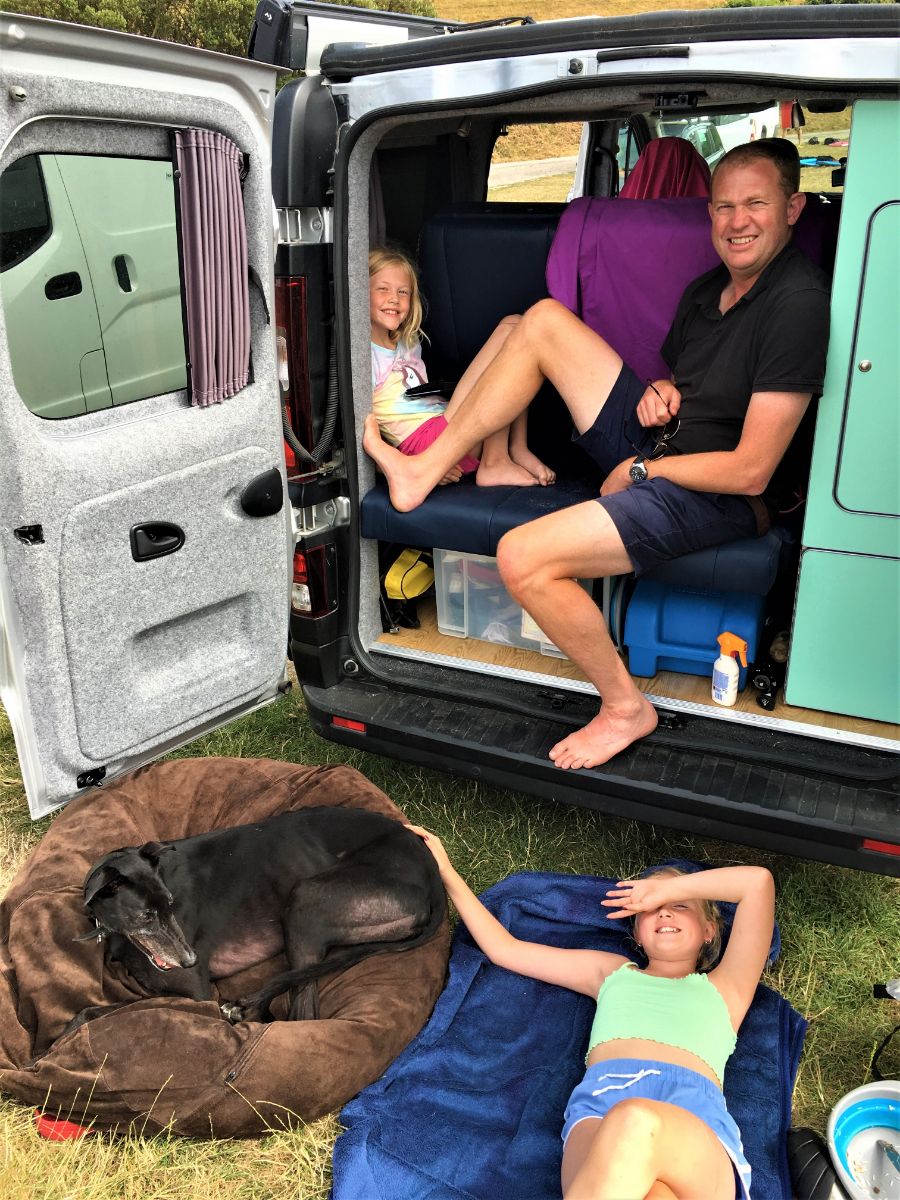 Thea took this photo of Hugo enjoying one of their favourite seaside holiday destinations with Esther, Sylivia and Roller enjoying a stretch outside of his pet friendly camper van dog cage.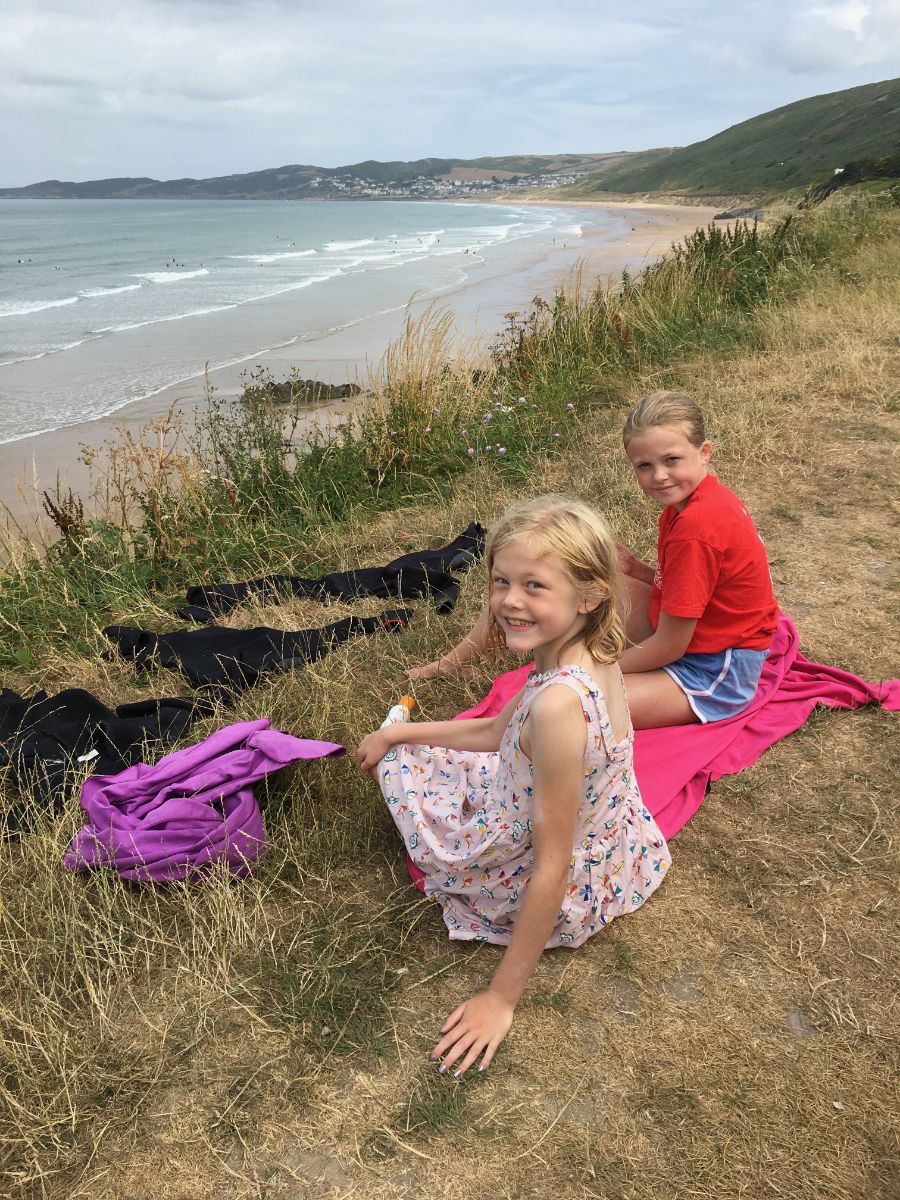 Thea and Hugo love campervan holidays in Croyde and Baggy Point in Devon
Family Road Trips
Catherine and Dan bought their Manhattan campervan when their children were tiny. Four years into their campervan ownership, they took a long road trip, driving down through the Swiss Alps to camp beside Lake Maggiore in Italy, where they and the boys enjoyed canoeing.
head start on escaping lockdown
Families with campervans had a head start on escaping lockdown. They could travel safely between lockdowns, in their own little bubbles - allowing children to see their far-flung aunts, uncles, cousins and beloved grandparents outdoors, to create something near normal in this new topsy-turvey world.
For many, "getting back to normal" started with days out in the camper. In late spring Sussex Campervan owner Graham said, "I dropped the boys off at Thorpe Park for the day, then had a quick look at Windsor, before parking next to the Thames at Runnymede for a leisurely lunch and dog walk along the river bank. It felt like the first really hot day of summer, hopefully with many more to come. Our first proper use of the van this year, love it!"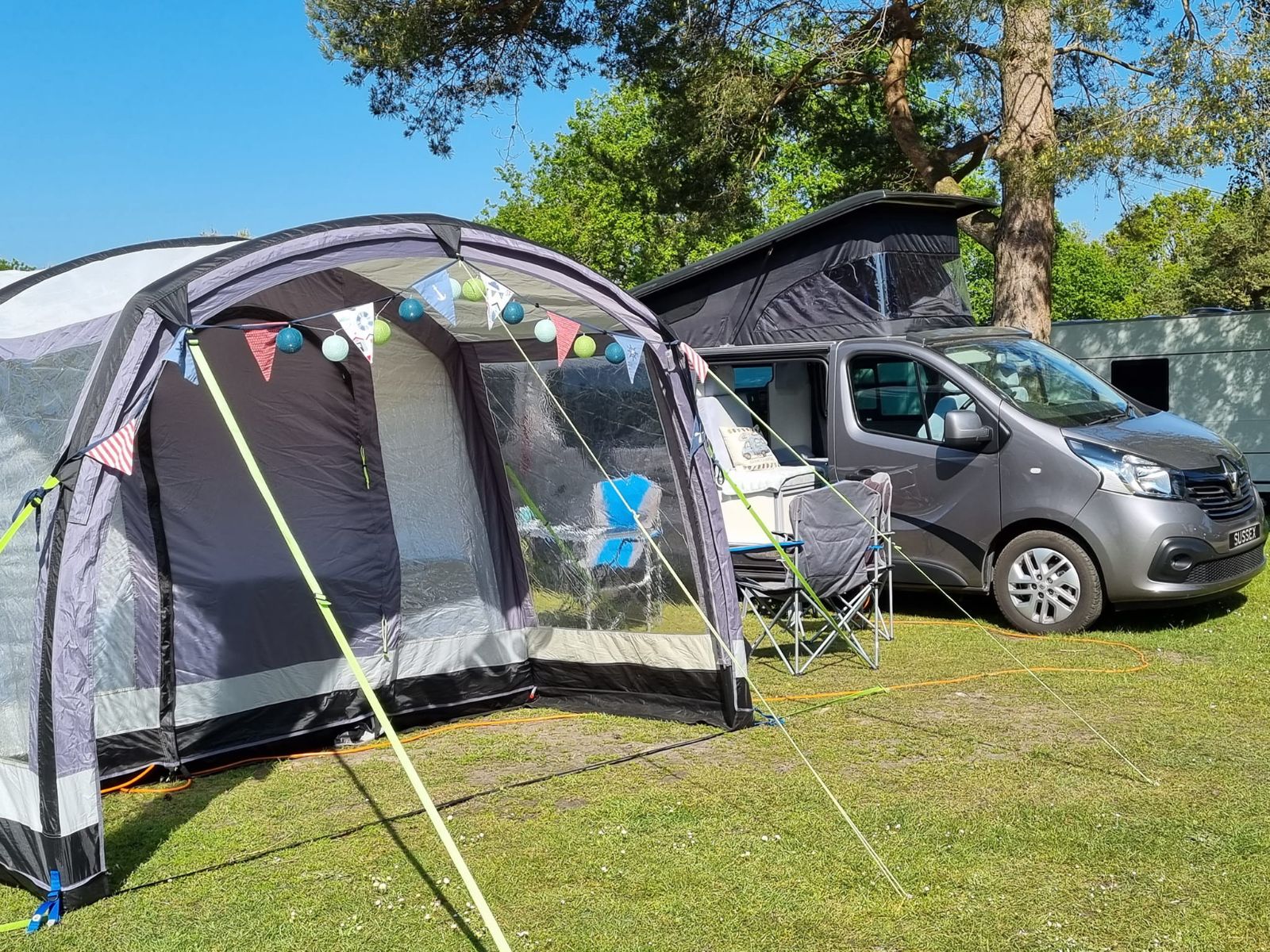 By June, Graham and his family were off on a proper holiday to Sandford Holiday Park in Poole, Dorset, and the weather was glorious (above). It's a holiday park designed for families, with a swimming pool, pirate-themed crazy golf, sports dome and soccer school, plus a High Ropes Course for kids.
Wherever you end up visiting with you family, the memories made are for a lifetime.
Words: Kate Taylor
Photos, stories and adventures: Chris & Stephanie, Hugo & Thea, Alasdair & Natalie, Catherine & Dan, Graham
---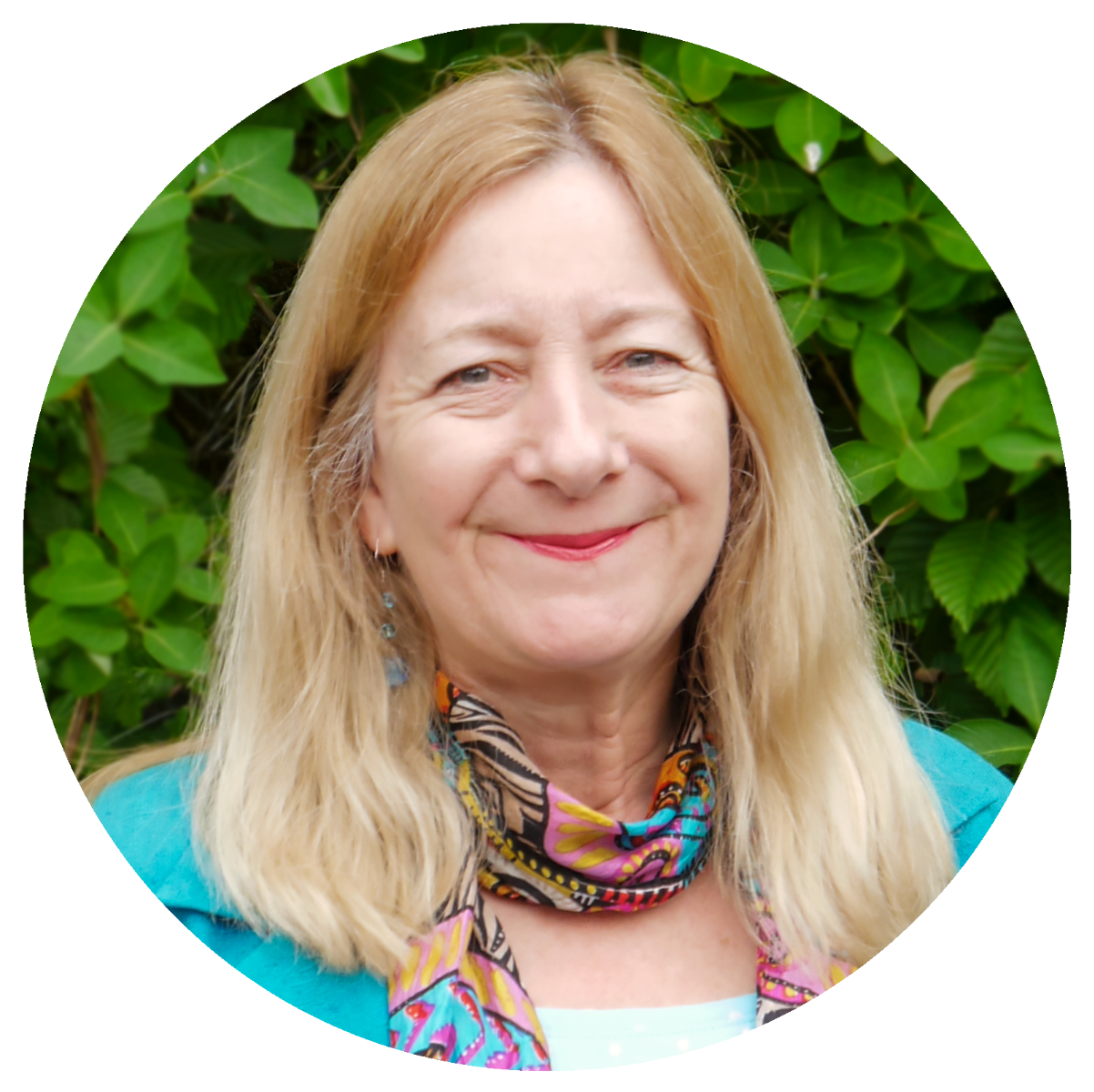 A travel expert and a passionate writer with a creative spark, Kate has specialised in writing about campervans since 2008. Kate has worked for magazines such as Motor Caravan, Caravan, Practical Caravan and Practical Motorhome.
---