Hire the Sussex Campervan NV200 CamperCar VX-e Today
Note: only limited availability - please book ahead.
---
hiring a campervan
use our easy 3-step process to hire a campervan
HIre a camper van today: its as easy as 1-2-3
If you're looking to hire a campervan from us, you'll be put in the experts hands of our client team. They know the vans inside out and can help you with any questions or issues you may have.
Our 3 steps to ensure you get the best from your campervan: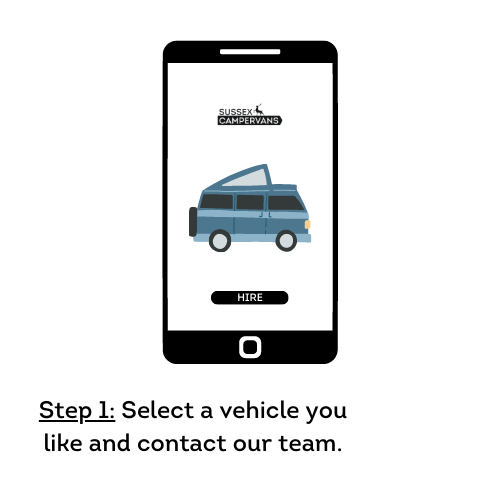 You can click here or the image above to see a full list of the many different camper vans we currently have available for hire. Once you've found the campervan you would like to hire, hit the button, enter your details, and we will be in touch with next steps shortly.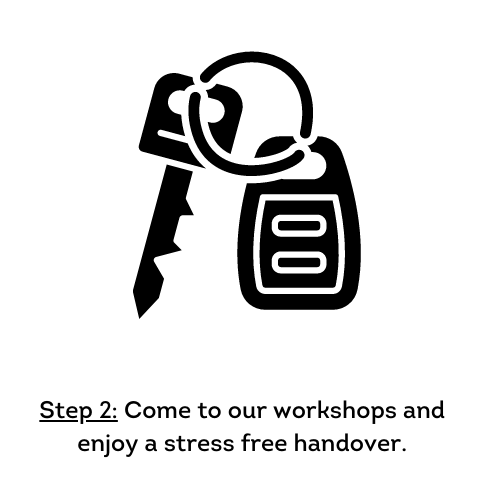 Experience a full one-to-one handover on collection day from our experienced team. This includes how to videos sent to you before the day, which will help you understand your van before you've even had the chance to hop in the drivers' seat.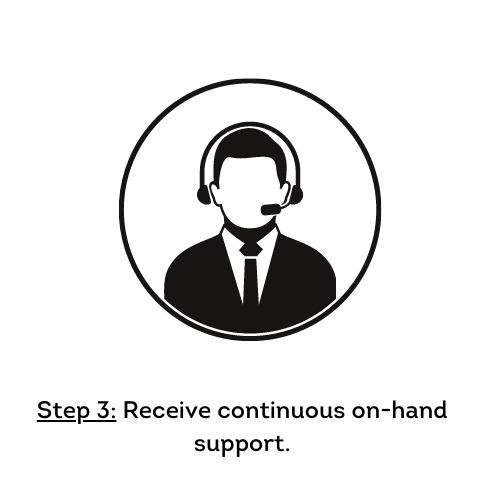 You will have direct access to our customer care team! That means we are here to help you whenever you have issues, share stories, and help you to get the most out of your campervan experience. While you're in one of our vans, you'll have access to support, guidance, and help!
UK Campervan Hire Made Easy
Every year, we have hundreds of our clients share stories and pictures with us about how owning one of our Campervans has impacted their lives.
We believe that our clients should have the opportunity to be able to experience the luxury of a Sussex campervan - even if it's only for a short time!
That's why we have created Sussex Campervans Hire. Now you can also experience life in a camper and join the great adventure, even if it's just for a short time.
Check out and join our online community here, we would love to have you involved and sharing your travels with us!
How will you help me if I have a problem or a question with my camper?
We have a team of professionals on hand to ensure that you get the advice or help you need to stay safe and happy.
No matter how small or big your problem, Sussex Campervans will be there to assist. You will be given an information pack filled with contact information and various resources, all designed to support you on your adventure.
Our experts will also be available throughout the week to provide you with advice, videos or in-person assistance where needed.
The Sussex Campervans workshop is always ready to welcome our clients if they require help! Simply give us a call and arrange an appointment.
Is there an upper age limit for hiring a campervan?
As long as you are between the ages of 25-75, then you are welcome to hire a camper from Sussex Campervans. All of our camper vans come with inclusive comprehensive insurance packages.
Can I get a Campervan Gas Safety Check?
Certainly. Sussex Campervans are dedicated to your safety. If you have any issues or concerns regarding your gas system, then you can contact us.
We will work with you to make certain that any potential issues are solved as quickly as possible.
Ready to create your dream campervan?
PHONE US:
01403 336369
OPENING HOURS:
9-5 Mon-Fri
10-4 Sat
and Public Holidays.

Visits by appointment only please. See our Frequently Asked Questions.
MAIL:
hello@
sussexcampervans.com