It's Here: The New All-Electric e-NV200 CamperCar
WHY GO Electric?
Looking for an eco-friendly camper? Why not try an electric campervan conversion? Find all the information here you need to help you go green with an electric camper van.
Electric campers have become increasingly popular in recent years as we attempt to move towards more sustainable modes of transport. The previously believed myth that buying an electric campervan to help the environment meant dramatically sacrificing performance is finally being debunked. While petrol and diesel van models are still the best options for travelling long distances quickly, buying an electric vehicle is now a viable alternative for those who don't mind making a few additional pitstops along the journey.
The reason I personally decided to buy a campervan in the first place was because I loved travelling through the countryside, exploring woodlands and going wild camping. I felt incredibly guilty knowing that the very vehicle I was driving to enjoy these things wasn't as clean for the environment as it could be.
It's fantastic that you now have the opportunity to enjoy your holiday and travel with your family in a vehicle that is eco-friendly.
What is the Best Electric Campervan to buy?
At Sussex Campervans, we've been working hard to develop an electric campervan that is both affordable and provides a great user experience. Our customers overwhelmingly told us that they wanted an option that helped to reduce their carbon footprint, and we listened.
That's why we took all the popular features of the Nissan NV200 camper van and put it into a different, but more environmentally friendly, camper car conversion - the e-NV200. Finding an electric campervan model that could provide the same benefits of a petrol or diesel engine was difficult, but Nissan are the van company currently leading the charge on electric camper models.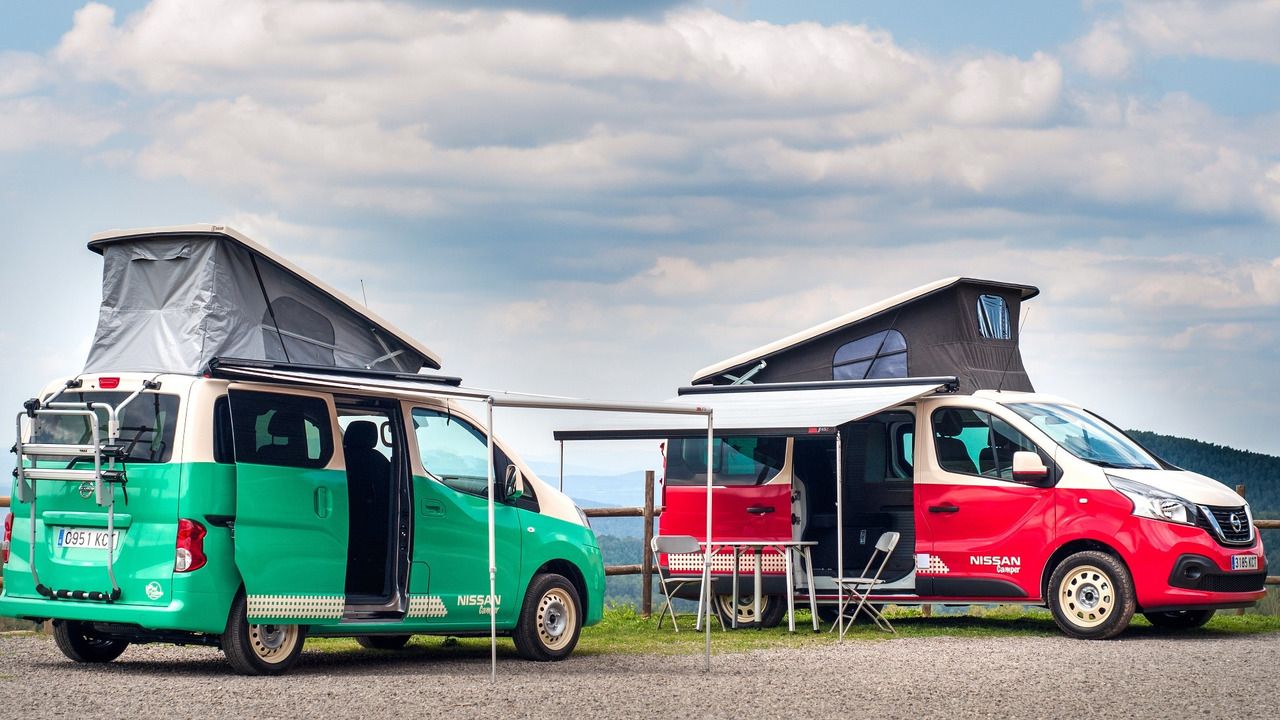 With their rise in popularity, many campervan manufacturers are in competition to produce the best and most practical electric campervan models. There are currently Renault, Fiat, VW, Nissan and Mercedes electric campers available. But not all of these have been big success stories. Part of the result of these past failures is due to companies trying to push something out that wasn't completely ready to be released. It's one of the reasons why electric campers have developed a tainted reputation. However, with the e-NV200 and a select few other models, that's now changed.
Can I Buy an Electric VW Camper Conversion?
It's a big question that we find a lot of our customers asking us at Sussex Campervans. Many people are looking for an electric edition of the nostalgic camper vans they grew up seeing. Sadly though, there aren't really any viable plug-in Volkswagen van camper conversions currently on the road yet.
The electric VW camper, named the ID Buzz, is one of the most exciting prospects but this campervan isn't set for release until 2022. The electric camper conversion is also set to come with a heavy price tag, with the expected price tag to well exceed the £100,000 mark. Despite this, it is still exciting reading some of the electric van's reviews and anticipating the model's release.
Eco Campers
For many, buying an eco-camper for a trip is a dream come true. From the luxury of having access to all the necessary amenities at any time of the day or night, to the convenience of being able to go virtually anywhere without owning a car, electric campervans (ECVs) make the perfect choice for short-haul journeys and European tours.
But this isn't always a simple 'yes or no' decision. While it may sound like a no-brainer, when it comes to buying one, it all comes down to a simple reality check. It's what you're comfortable with – that's important!
Eco Camper Van Conversions
Finding an environmentally camper van can be a difficult job, there are a number of new eco campers for sale and finding the right van to convert into one can be difficult. Should you be buying an electric or a hybrid? Are some electric campers more efficient than others?
The model of electric van you choose for your conversion is incredibly important. It's what you will be driving for longer journeys and making sure you are comfortable behind the wheel should be your number one priority when it comes to selecting a camper. Your camper model can have a big impact not just on comfort but on reliability and convenience.
What is an Eco-Friendly Camper Van?
An eco-camper can be defined as being a clean vehicle that produces significantly lower amounts of carbon compounds and other toxins that are harmful to the environment. These gasses are typically produced inside of petrol or diesel engines.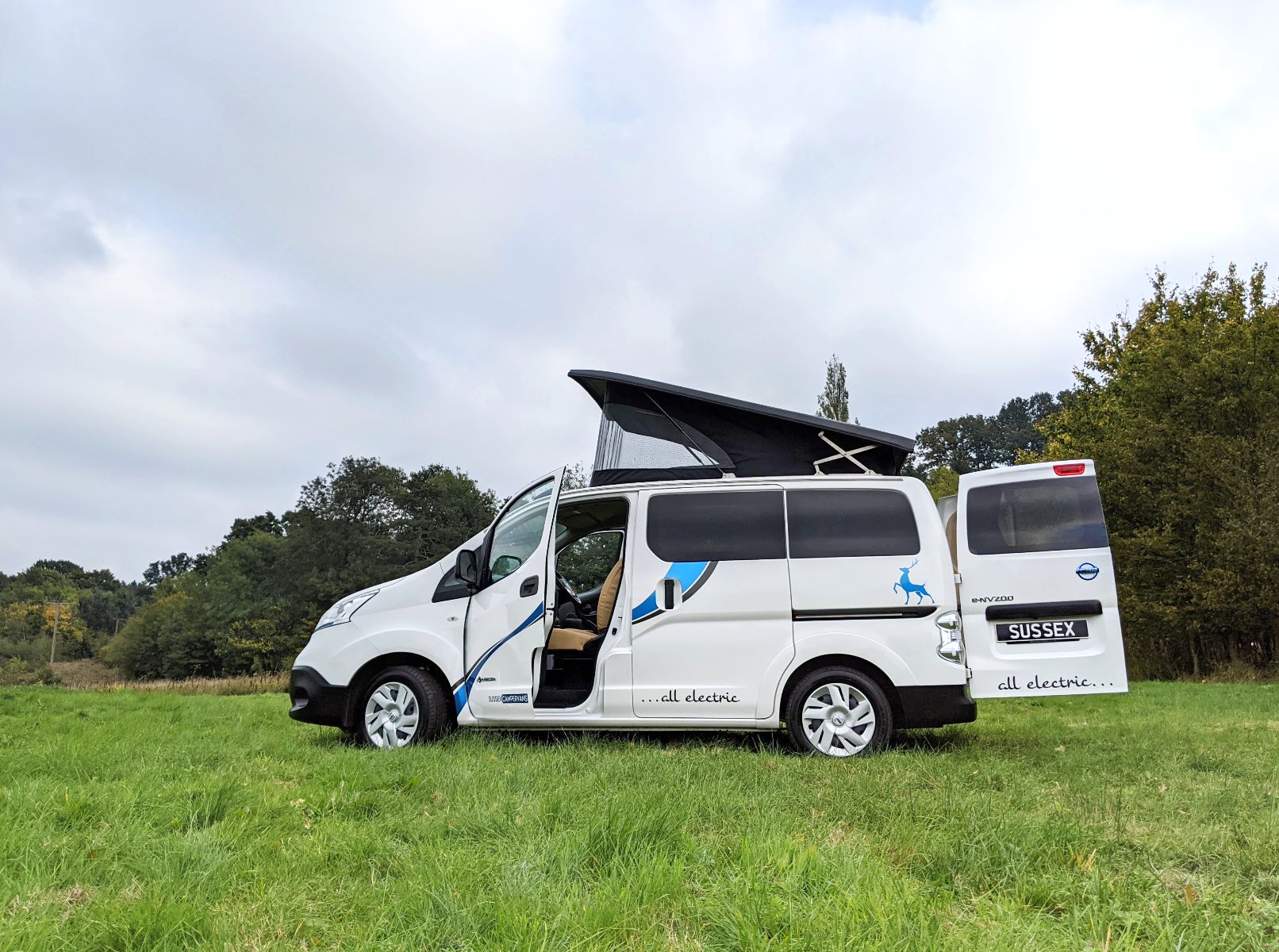 The Electric Campervan Guide