Maxus electric van
COMING SOON - While the Maxus e Deliver 3 is not currently available from Sussex Campervans you can register your interest and make sure you don't miss out by using the form above. Alternatively you can check out our other popular electric campervan, the Nissan e-NV200.
Saic Electric Van
The Maxus E Deliver 3, owned by Chinese automotive giant SAIC, is a strong contender against the Nissan e-NV200. With a similar size but more 'van-like' appearance, the E Deliver 3 is is the world's first 'ground-up' electric van. There is no petrol, diesel or hybrid version which has allowed Maxus to optimise the space inside to create a large, roomy interior whilst maintaining a smaller footprint.
If you design from scratch with the intention of having it solely as an electric vehicle, it's easy to optimise it. The SAIC electric van comes with a number of features designed for user comfort, such as a flattened base leather steering wheel to make getting in an out easier.
The Maxus E Deliver 3 also comes with three levels of regenerative breaking. Braking with the first level is just a minor amount of assistance, but on the highest level it is like pushing the brake pedal when you take your foot off the accelerator. There is a strong braking effect on this high level which makes it perfect for manouvering in cities like London.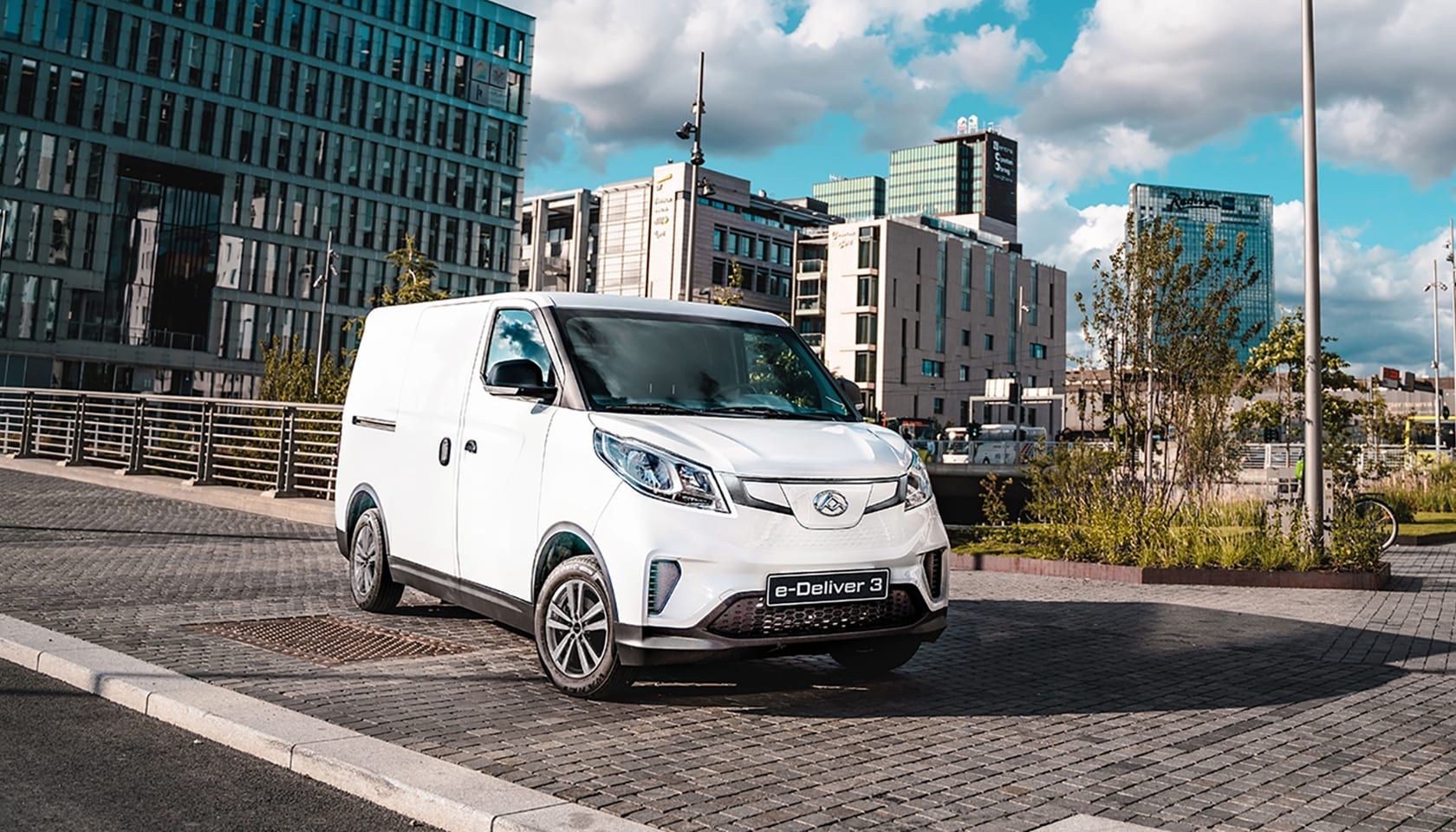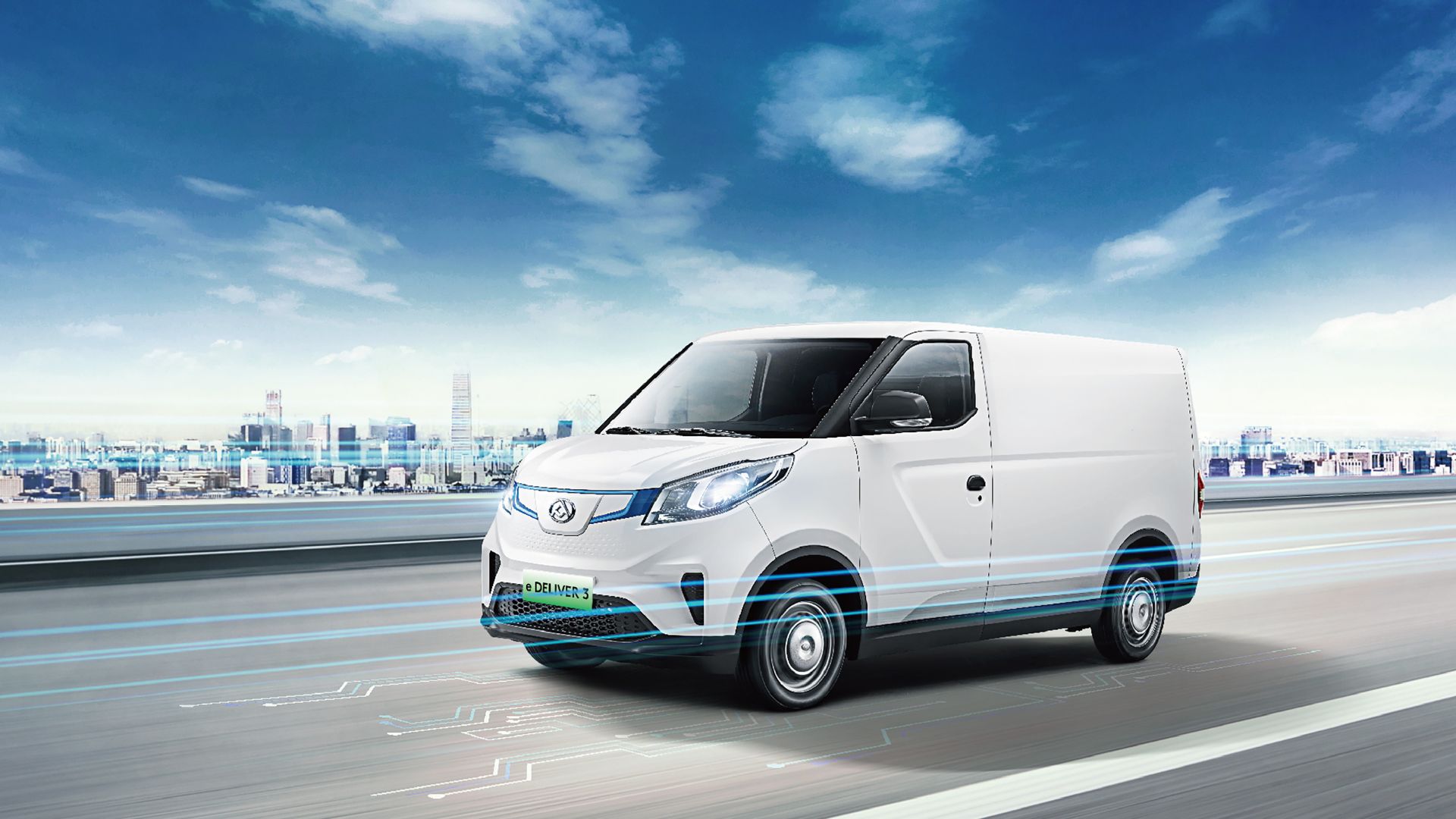 Dual Rear Barn Doors
Stainless Steel Cargo Area Floor
Ternary Polymer Lithium Battery
Two to four berth
Electric Power Assisted Steering
6 Cargo Area Floor Strapping Rings
Vehicle Specification
| | |
| --- | --- |
| Engine | 52.2kWh battery |
| Transmission | Manual / Auto |
| Charging Time | 0- 80% charge in 30- 45 minutes |
| Range | 127 to 174 miles |
| Braking system | Regenerative Braking System |
| | |
| --- | --- |
| Security | Optional Thatcham approved alarm |
| Height | Approx. 1.9m |
| Length | 4555mm |
| Width (inc. mirrors) | 1780mm |
| Width (ex. mirrors) | 1765mm |
Sleeping
Our own design of Rock & Roll bed is easy to use

We give a 12-month warranty on the vehicle (if it is not covered by the manufacturer's warranty) & 36-month warranty on our conversion work, for your complete peace of mind. You can extend this for a further 3 years for a small premium.
We offer a complete servicing and repair package, as well as your annual habitation check.
Using your campervan all year round is the best way to keep it in good condition. But if you know it will be parked up for a while we can prepare the water and heating systems for winter to ensure you can make a quick getaway in the spring!
Next steps
Book a visit and we'll show you around our stock vehicles – one might be perfect for you. If you'd like to buy one of them just as it is, we can prepare it for you quickly. If you'd like different upholstery, this can be arranged too. Alternatively, if you'd like our 'Built to order' service, let's talk about how you want to use your campervan. We will show you all the gorgeous fabrics and furniture colours that you can have. If you have a hobby or specialist equipment to get on board, perhaps we can customise the campervan to make life easier? After our discussions we'll prepare a specification and quote for your approval.