Is a Campervan Easy to Drive?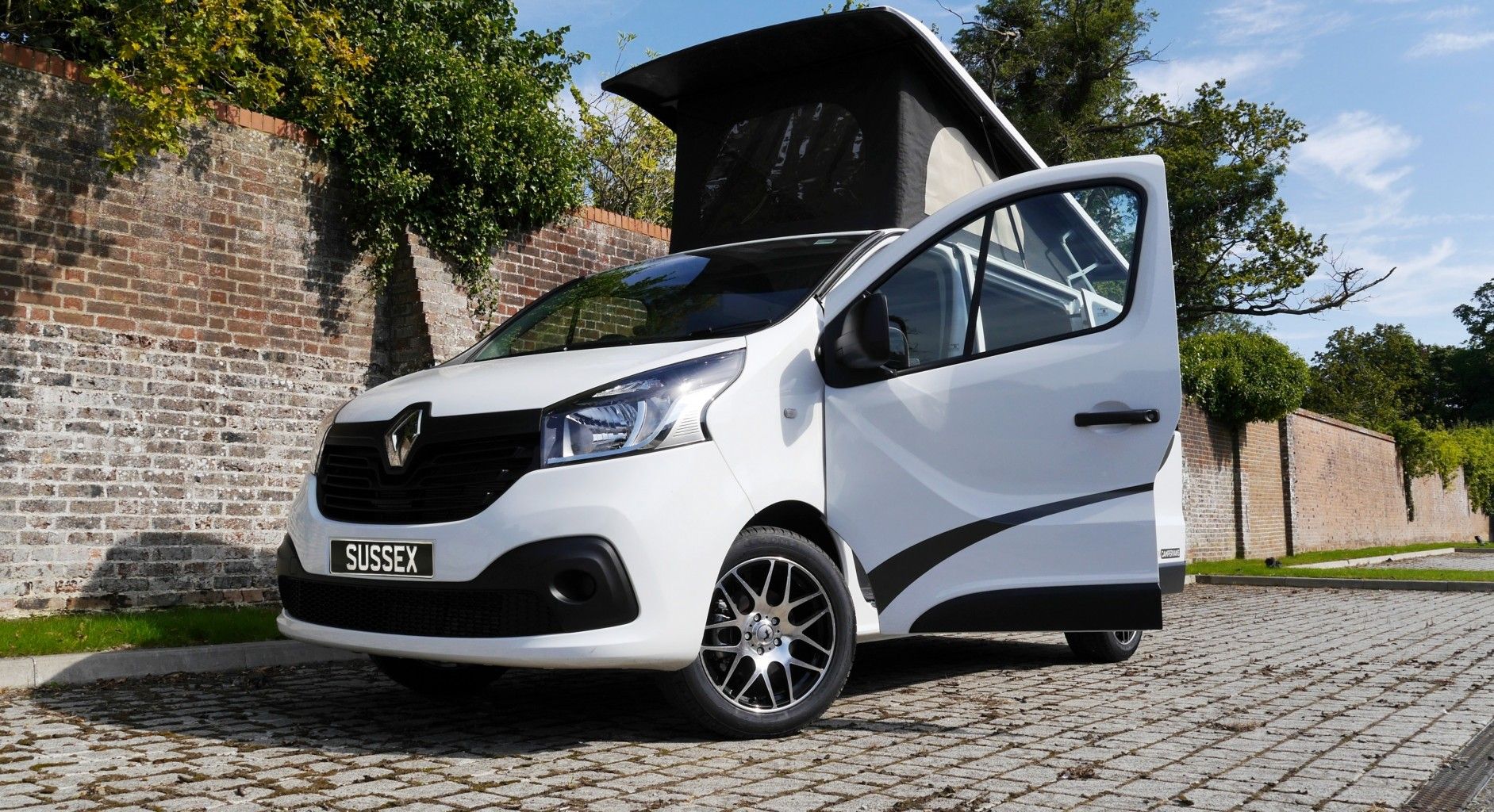 One Phone call. All Your Questions Answered.
No Sales Pitch. No Hidden Catch. No Nonsense. Just two people chatting and one of them happens to be an expert on campervans. All your questions answered at a pace that's just right for you. Just let us know when you're free by clicking the button below, and we'll do the rest.

If you've never driven a campervan before, you may well be asking: "How different is driving a campervan to driving my car?"
It's one of my favourite questions, because I take many clients on test drives and I really enjoy the moment when each driver discovers exactly how easy it is to drive our campervans. In fact, many people get rid of their cars entirely and just drive their campervan every day.
If you've only driven cars before, you might feel a bit apprehensive about getting behind the wheel of a van. In the past, people used to say you had to be pretty strong to handle a van…
Fast forward to the present day and everything has changed! Without exception, all panel vans have power steering. These vehicles also boast great visibility - they come with large wing mirrors (some with convex and concave sections that work as blind spot eliminators) and huge windscreens, with a nice high driving position, so you can see the road around you very well. If you are used to driving a car, you'll feel like the king or queen of the road.
"I'd never driven a van before, so I imagined it would be clunky and awkward - even hard to manoeuvre, but I was wrong. Instead the vehicle we chose was comfortable and I quickly adjusted to the size and placement of the controls. I like having a higher vantage point on the road. I was also surprised that the vehicle wasn't a lot bigger than a large car. My wife Elsa liked it, too." - Bill
Helpful accessories
Some people order a campervan with a reversing camera that can be used instead of a rear-view mirror. This is a good idea for families with small children, as well as for solo travellers, who don't have a passenger to help them reverse into a tight spot.
Campervan size
Despite their spacious interiors, a campervan is surprisingly compact and can even fit in a multi-storey car park! Even the Renault Trafic-based and VW T6-based campervans fit into normal car parking spaces at tourist attractions, supermarkets and public car parks.
Just write the dimensions - especially the height of your campervan on a piece of card and keep it handy. If the car park has a height barrier, quickly check your dimensions. If in doubt, drive up to the barrier, then check to see how much headroom you have before driving through. Once you're in the car park, you can pop the tent up to enjoy standing room while you put the kettle on, get treats from the fridge, cook a meal on the hob, or use the van as a changing room at the beach.
A Campervan compared to a family car

As you can see from the above example, a Nissan NV200 camper conversion is actually smaller than a standard family-sized Peugot 5008. The largest panel van campervan conversion by Sussex Campervans is only marginally bigger than a Range Rover.
Will a campervan fit in my garage?
Typically, a small British single garage is 2.4m x 4.9m. Our smallest campervan based on the Nissan NV200 is 2.01m x 4.4m and that's including the wing mirrors. Some people might even consider changing from an up-and-over garage door to barn doors in order to gain headroom. One client asked us to build a bespoke VW Caledonia, and then he took it to a specialist firm to have the suspension lowered. He is thrilled with the result, and it means he can park his campervan securely in his garage when he's not using it. But most just park on the drive, so the camper is ready for action at a moment's notice.
Take a test drive
Don't just take my word for it though. You are more than welcome to come and see us - we'd love to show you around our campervans. Would you like to book a test drive to find out how comfy and easy they are to drive? It's always wise to take a test drive in a campervan (as with any car) to boost your confidence before ordering your very own camper.
Our test drive route starts with a quiet country lane, heads out onto a dual carriageway, where clients can get the campervan up to speed, then loops back via some quiet residential streets, so that you can experience a variety of driving conditions. By the time you return to our forecourt, even if you normally drive small cars, you will have grown in confidence.
If you'd like to book a test drive to see just how easy a campervan is to drive for yourself, give us a call on 01403 336369 or book a test drive here.
Speak soon,
Rebekah