ULEZ - can I still drive my campervan in London?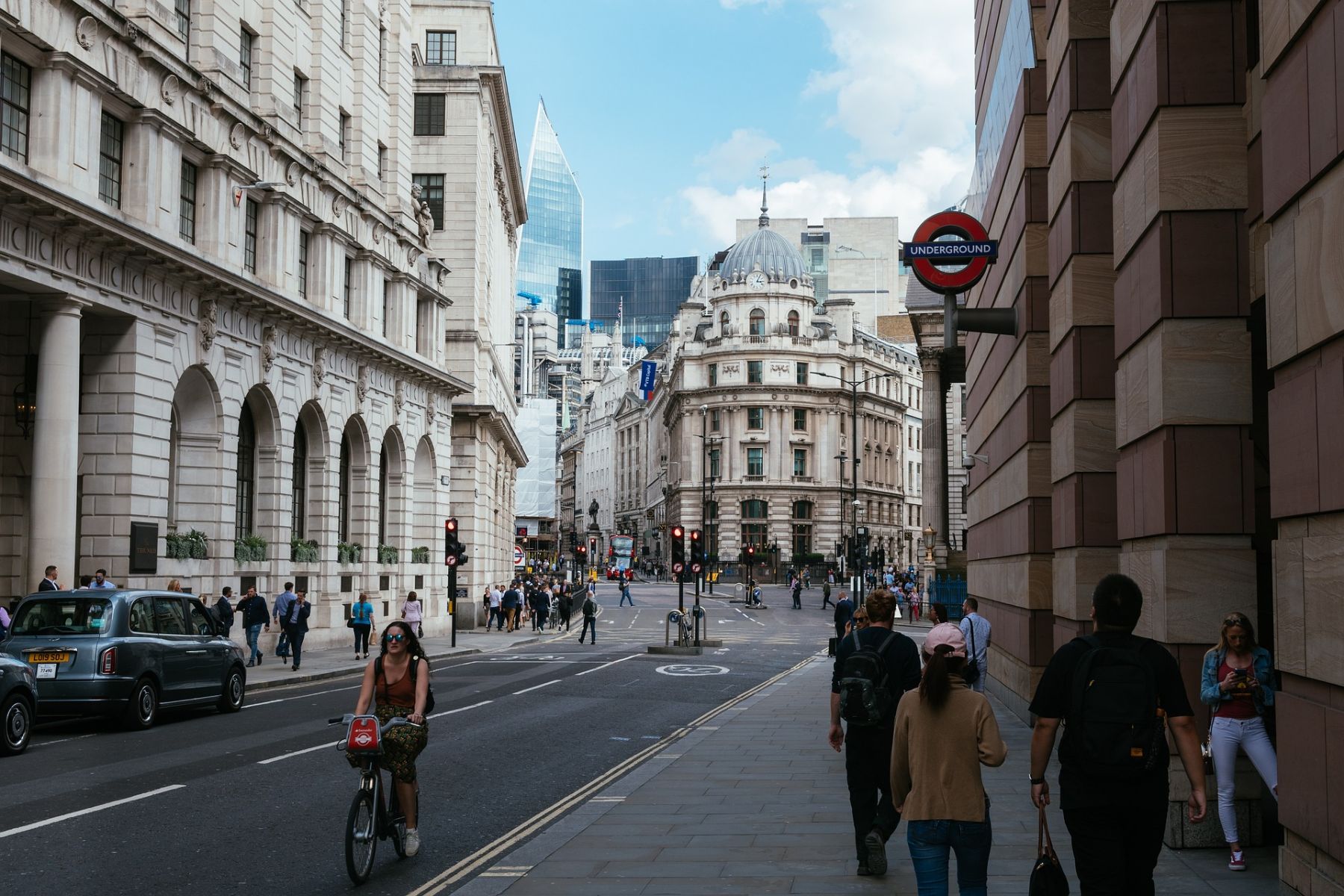 One Phone call. All Your Questions Answered.
No Sales Pitch. No Hidden Catch. No Nonsense. Just two people chatting and one of them happens to be an expert on campervans. All your questions answered at a pace that's just right for you. Just let us know when you're free by clicking the button below, and we'll do the rest.

London has just introduced its new Ultra Low Emissions Zone, following concerns over air quality within the Capital. What does this mean for campervan owners wanting to drive in London?
ULEZ came into force on 8th April 2019, and means that if you're driving an older vehicle you may have to pay £12.50 a day to drive into the existing Congestion Charging Zone at any time, on top of the current £15 a day charge. This affects the area within the North Circular and South Circular Roads.
are campervans affected by ulez?
Campervan owners and potential buyers are especially interested in the new ULEZ rules, because most commercial vans - and therefore van conversions (campervans) - have diesel engines. Vans benefit from the superior fuel economy (mpg), performance, torque and load-lugging abilities of diesel engines. In the heady days of 2009-2010 the Government actively promoted diesel as the best choice for vehicles, offering cash for people who scrapped less efficient vehicles that were more than 10 years old. Sadly, since then the Government has done a U-turn on diesel engines, which has rather unfairly dented sales of even those vehicles with the newest, most efficient low-emission Euro 6 diesel engines.
London now has one of the toughest emissions standards in the world, since the new Ultra Low Emission Zone rules were introduced to improve air quality within the Capital.
But how does this affect you, if you drive a campervan within Greater London?
ULEZ will not apply to you if you have bought your campervan recently. You will be exempt from this extra charge in London if you have a:
Petrol vehicle that meets the Euro 4 emissions standards or above.
Diesel vehicle that meets Euro 6 emissions standards or above.
Generally this means diesel vehicles older than 2015 and petrol vehicles older than 2005 may be affected by ULEZ charges.
Most recently sold Sussex Campervans are based on new or nearly new vehicles, so these have excellent Euro 6 diesel engines with AdBlue, that are exempt from the new ULEZ charge.
The Sussex Campervans Nissan NV200 CamperCars with petrol engines are also exempt if the base vehicle is newer than 2005 (this applies to most - if not all - of the petrol NV200 CamperCars we've ever built).
To check your exact vehicle on the Transport for London (TFL) website, click below.
Check your vehicle by numberplate here
If you find that your campervan's base vehicle will incur a charge under the new ULEZ rules, you can still drive within the zone, on payment of a daily charge.
The TFL website advises people to set up 'Auto Pay' to make sure they are only charged the basic price, not issued with fines if their numberplate is photographed within the zone.
Alternatively, you can pay for a one-off visit tomorrow, today or yesterday - or for a period of time (eg a holiday in London) online.
Central London - LEZ and Congestion Charge fees for drivers
You may also have to pay the existing central London Congestion Charge if you're within the central zone from 7am to 6pm, Monday to Friday (except Bank Holidays). There is also a daily charge for driving within the central London Low Emission Zone (LEZ) area, depending on the size of your vehicle.
Park and ride!
Of course, if you can it's best to park near a station or bus route just outside the ULEZ area (ie within the North and South Circular roads) and take public transport into central London.
This advice can take the stress out of visiting many big towns and cities, worldwide, of course. Why sit in traffic and pay for the privilege, if you can be whisked into a city centre effortlessly via bus lanes, trams and trains?
The new ULEZ rules make London one of the strictest cities for emissions regulations in the world. Other big cities within Europe also have their own Low Emission Zones, so it's best to check this out for each city before you travel there. Read more here.
If you live within the North and South Circular roads in central London, do let us know when you visit Sussex Campervans. Unlike some converters we only convert recent vehicles, so you will have a good choice of excellent campervans that are exempt from the new charges.
Don't get caught out by these new Ultra Low Emission Zone rules. Book your visit here.
Kate Taylor