Where can I buy LPG for my campervan's refillable LPG tank?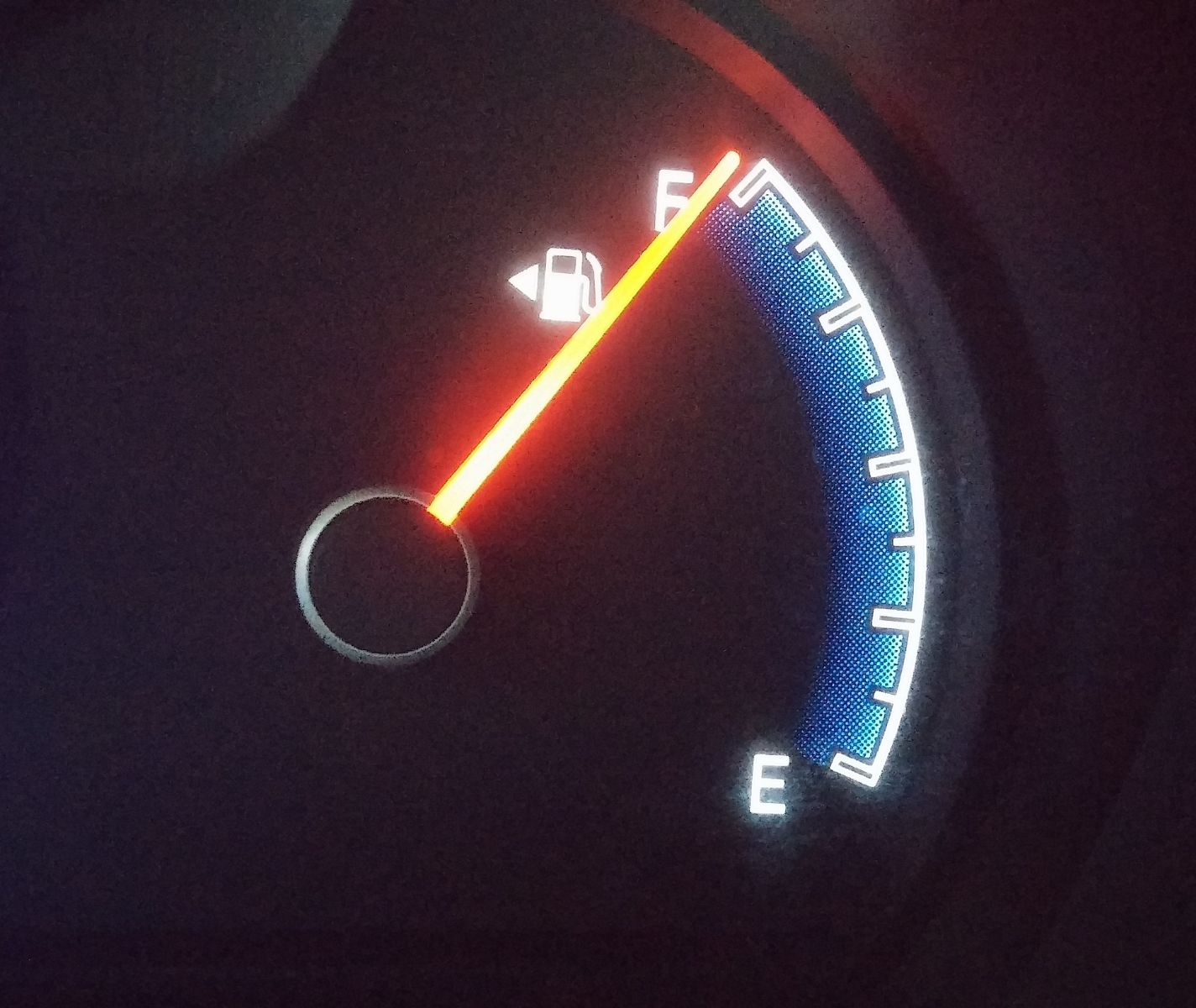 One Phone call. All Your Questions Answered.
No Sales Pitch. No Hidden Catch. No Nonsense. Just two people chatting and one of them happens to be an expert on campervans. All your questions answered at a pace that's just right for you. Just let us know when you're free by clicking the button below, and we'll do the rest.

If you meet up with fellow campervan and motorhome owners, one of the hot topics is whether to invest in having a refillable gas tank. Here at Sussex Campervans we were ahead of the trend and began fitting refillable LPG tanks to our campervans at the end of 2017.
It was part of our fantastic new 'SX Upgrade' - a thorough re-working of all the electrical, gas and solar systems on Sussex Campervans, bringing them not just up-to-date, but ahead of our rivals.
As MD Daniel Lopez says, "It makes quite a difference. I don't know about you, but I've never liked gas bottles. I've never liked having to deal with them, I've never liked wondering if they're full or empty, I've always been a bit concerned about securing them and making sure that the connection is done up properly. I don't think I'm alone - I think most people feel that way."
Thanks to the gas gauge on the clearly marked control panel inside the campervans, it's really easy to see how much gas is left in the tank for heating and cooking. In the past most people used to end up taking a spare Calor gas bottle with them on their camping holidays, just in case one bottle ran out. But with the refillable LPG tank mounted securely underneath the campervan, our Sussex Campervan owners can easily top up the gas tank before each trip, or whenever required. Watch Daniel's video introduction to the new campervan electrics, solar and gas systems in Sussex Campervans - the SX Upgrade!
NV200 CamperCar owners Ken and Carol have filmed Ken topping up the LPG tank on their little red campervan. You can watch Refilling the camper LPG tank on their YouTube channel, Life is too short.
"Okay, I love the idea... but Where can I buy LPG for my campervan?"
In the UK most LPG stockists have an Autogas LPG pump. They tend to be in the garages on main A-roads and in motorway service stations. For many people the easiest way to find LPG for sale is to ask Google for 'LPG stockists near me', having first allowed GPS to know your location, on a smartphone, tablet or laptop. There are also various websites listing LPG stockists both for campervans' refillable LPG tanks and as fuel for some dual-fuel car engines. For instance, Drive LPG says there are more than 1400 outlets selling LPG across the UK. However we find FillLPG.co.uk and LPGStations.com more frequently up-to-date source of Autogas LPG stockists for refilling the campervan tanks. If in doubt, phone the garage before you go, to ask if they have an LPG pump.
LPG STOCKISTS in the uk
Online, you can put in your postcode to find stockists wherever you are on holiday. Near Sussex Campervans you can fill up your campervan LPG tank at Broadfield in Crawley, or at the BP garage on the roundabout junction of the A23 and the A27 (Mill Road, Patcham) or in Redhill - Shell Clearview, 19 Horley Road, Redhill, Surrey RH1 5AL.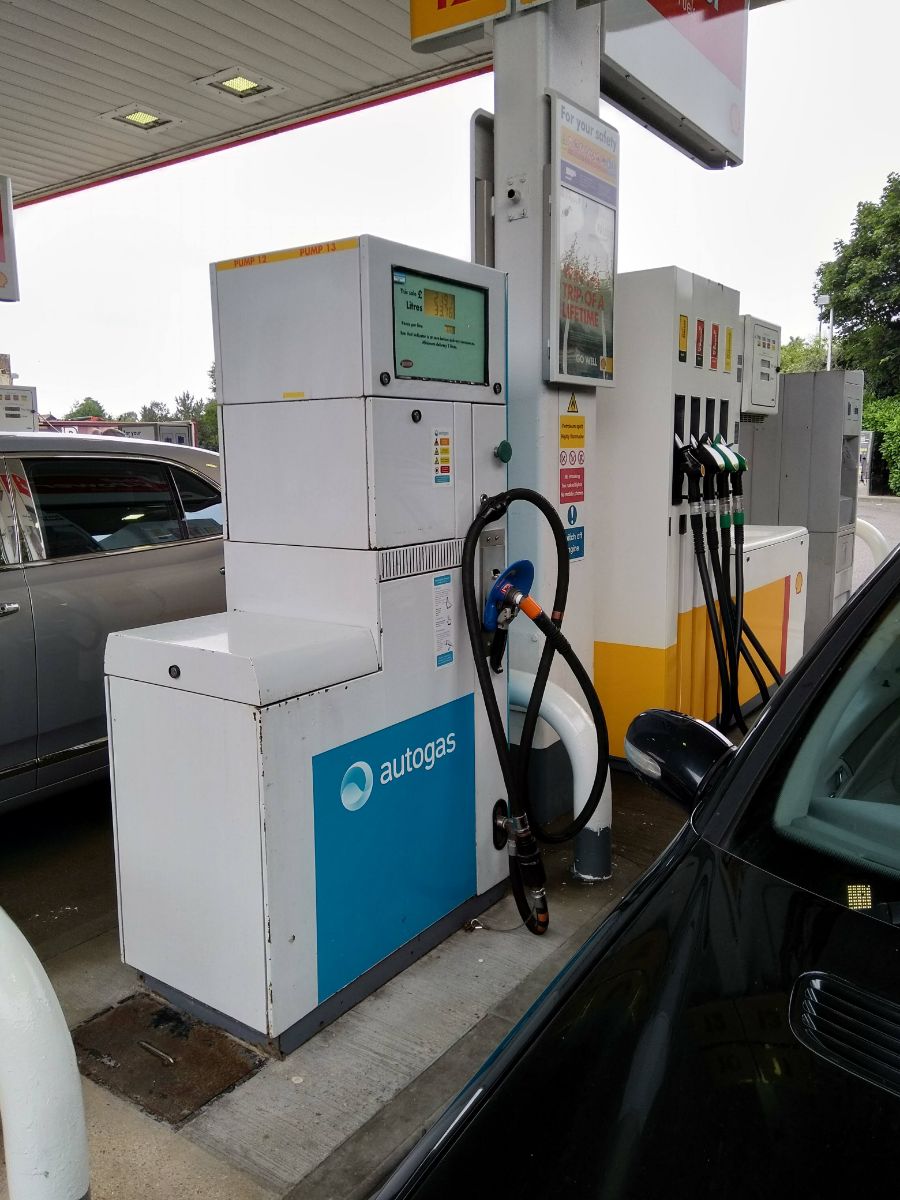 After I'd spotted this LPG pump at a Shell garage I suddenly started noticing them at other garages
Here is a small selection of the many LPG stockists near us at Sussex Campervans, since so many of our customers live in London and the South of England. These stockists will be handy when you are visiting us or preparing your campervan before your holiday. When you are actually on the move, please simply do an online search for LPG stockists near your current location. At the end of this blog I have included links to LPG stockists worldwide.
For an up-to-date map of LPG stockists, check out:
mylpg.eu
lpgstations.com
motorwayservices.uk
Below correct at time of writing.
west Sussex LPG STOCKISTS
Broadfield Petrol Station, Pelham Pl, Crawley, West Sussex RH11 9BA
Fontwell Shell Garage (A27), Arundel Road, Fontwell, West Sussex BN18 0SB.
Littlehampton Morrisons, Hawthorn Road, Wick, Littlehampton BN17 7LA
east sussex lpg stockists
Patcham Place Fuel Station, Mill Road, Brighton BN1 8ZF - on the A23 roundabout.
Horseshoe Garage (Southbound), A21, Hurst Green, Etchingham TN19 7QR
Ridgeway Service Station, 364 The Ridge, Hastings, East Sussex TN34 2RD
Kent LPG Stockists
United Taxis, Woodacre, Mersham, Ashford, TN25 7JB
Dover South Services, Limekiln St, Dover CT17 9EF
SURREY LPG STOCKISTS
Buckland Shell Garage, Reigate Road, Buckland, Reigate, Surrey RH3 7ET.
Cobham Services - M25 - Surrey.
Guildford - Ladymead BP Garage, Ladymead Road, Guildford, Surrey GU1 1DL
Ottershaw Shell Garage, Guildford Road, Ottershaw, Chertsey, Surrey KT16 0PG.
Redhill - Clearview Shell Garage, Horley Road, Earlswood, Redhill, Surrey RH1 5AL.
Sunbury Shell Garage, 74 Country Way, Sunbury, Surrey TW13 6QN.
LPG stockists worldwide
To find your nearest LPG stockist in Europe, the USA, Australia or Asia you may find another website handy - www.mylpg.eu. It also offers fuel prices and advice on adaptors and connectors. For instance:
LPG Adaptors
You may need to buy an adaptor to fill up your LPG tank outside Britain. Many large garages will help you by lending or selling you an adaptor - or better still you can buy a set of LPG connectors online in advance of your trip. There are several stockists, including Amazon and eBay, and it's worth shopping around for the best price for a set. Please click for LPG adaptor advice by country. In brief:
Euroconnector or 'Euronozzle': Spain and Portugal.
ACME connector: UK, Ireland, Austria, Belgium, Germany, Liechtenstein, Luxembourg, Switzerland, Australia and the US.
Bayonet connector or 'Dutch Bayonet': UK, Denmark, Netherlands, Norway, Spain.
Dish connector: Italy, Austria, Eastern Europe, Scandinavia, Turkey and Bulgaria.
AFTER-SALES ADVICE
Need more advice on the gas system in your Sussex Campervan? Do give Ross in After-Sales a ring on 03300 434 161. We are open from 9-5 on weekdays; 10-4 on Saturdays and Bank Holidays. If you are contacting us out of hours please email aftercare@sussexcampervans.com and let us know your name, query, phone number and a good time to ring you back. Many thanks.
Read more - Watch Sussex Campervans' MD Daniel as he provides his informative video introduction to the new campervan electrics, solar and gas systems in Sussex Campervans - the SX Upgrade!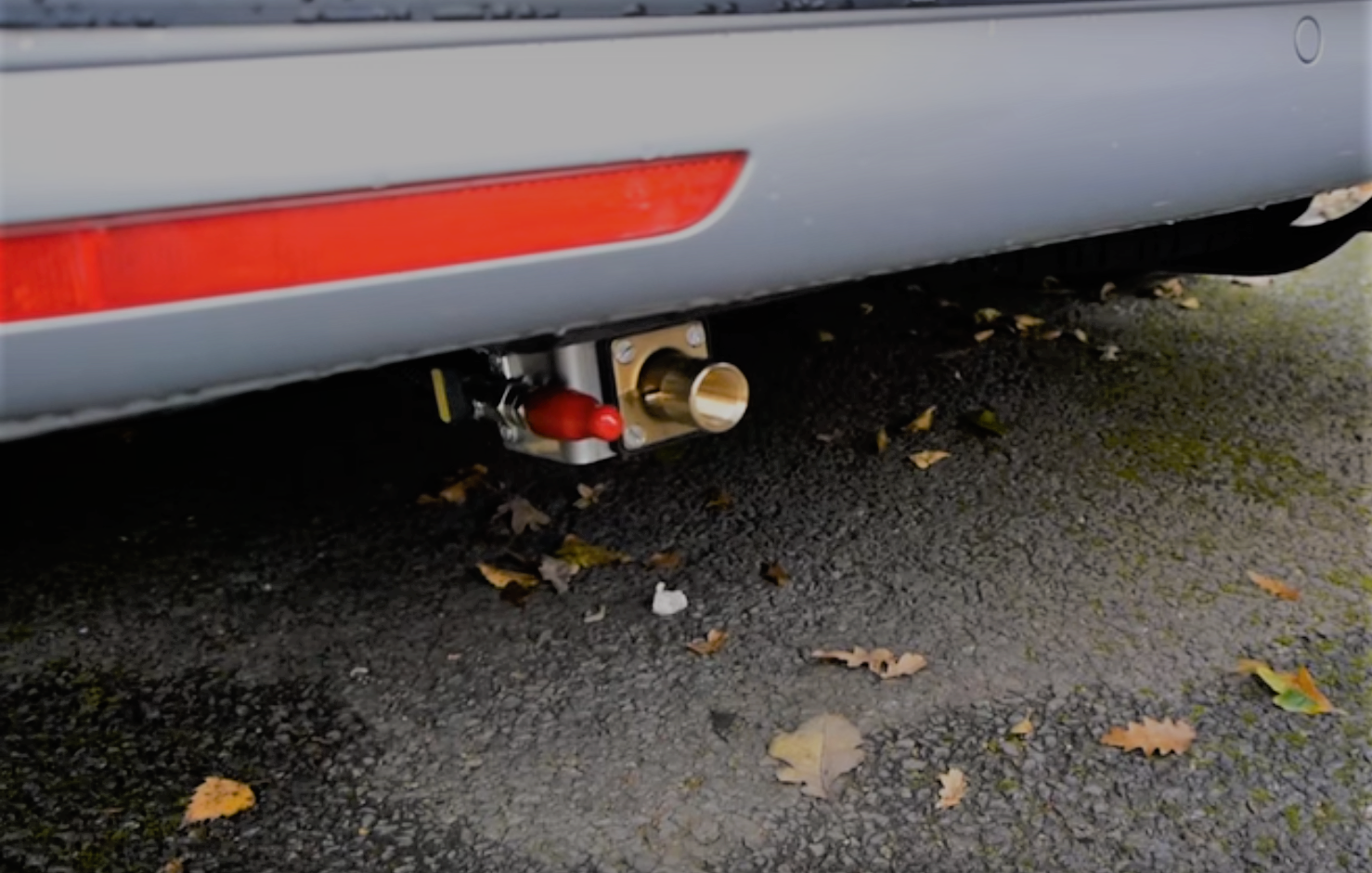 This Autogas LPG pump I spotted at the Hickstead Shell Garage (see below) has some useful instructions printed on the front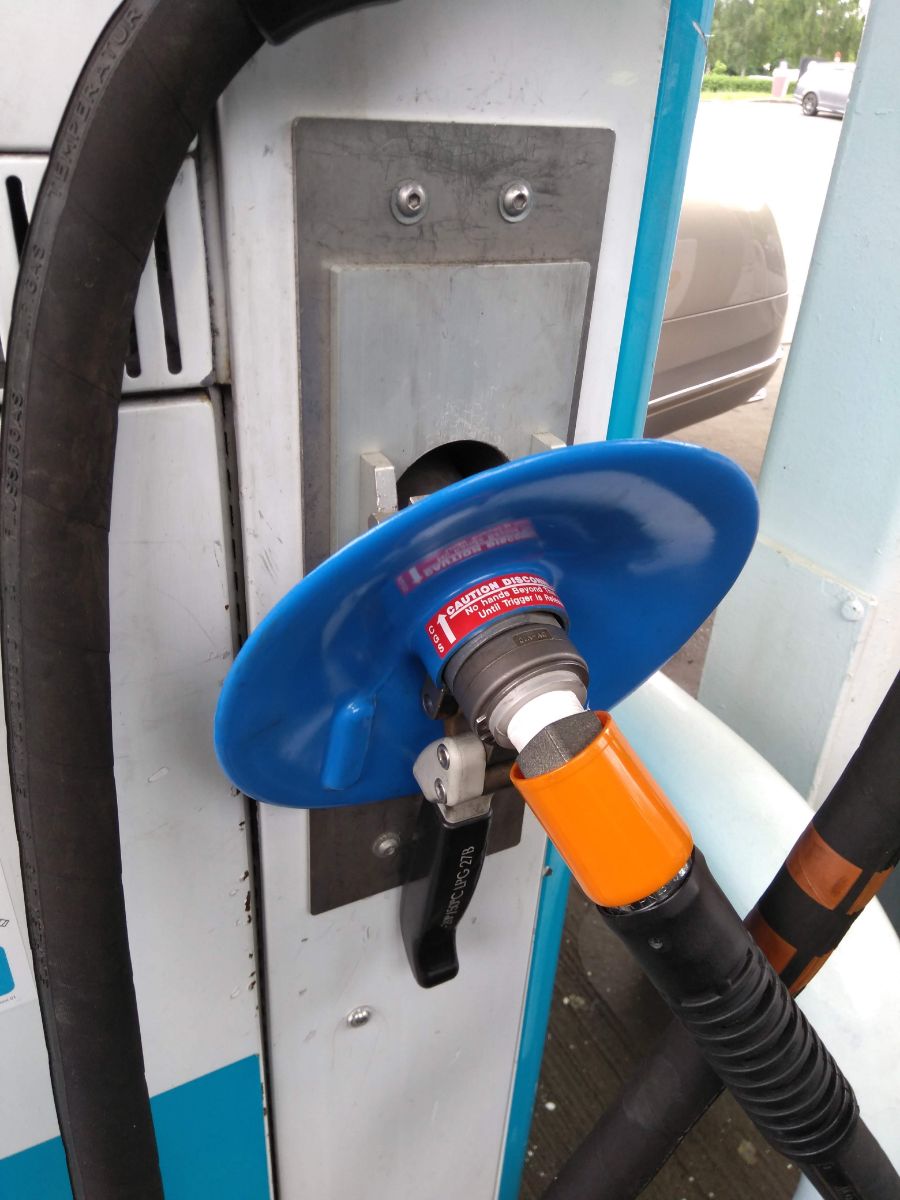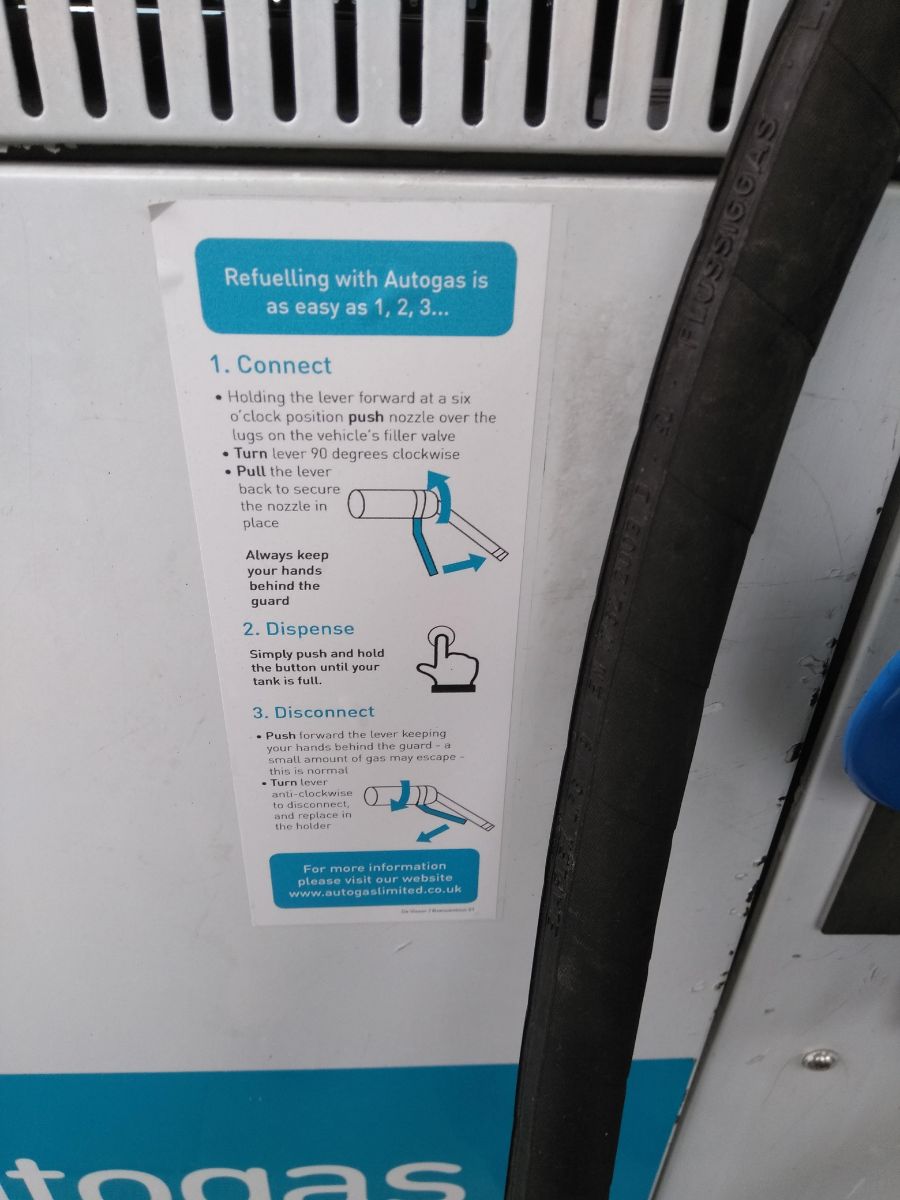 When the pump clicks it means the tank is full - do not try to squeeze more in, because gas needs a little expansion space within the tank