Why book an appointment to visit Sussex Campervans?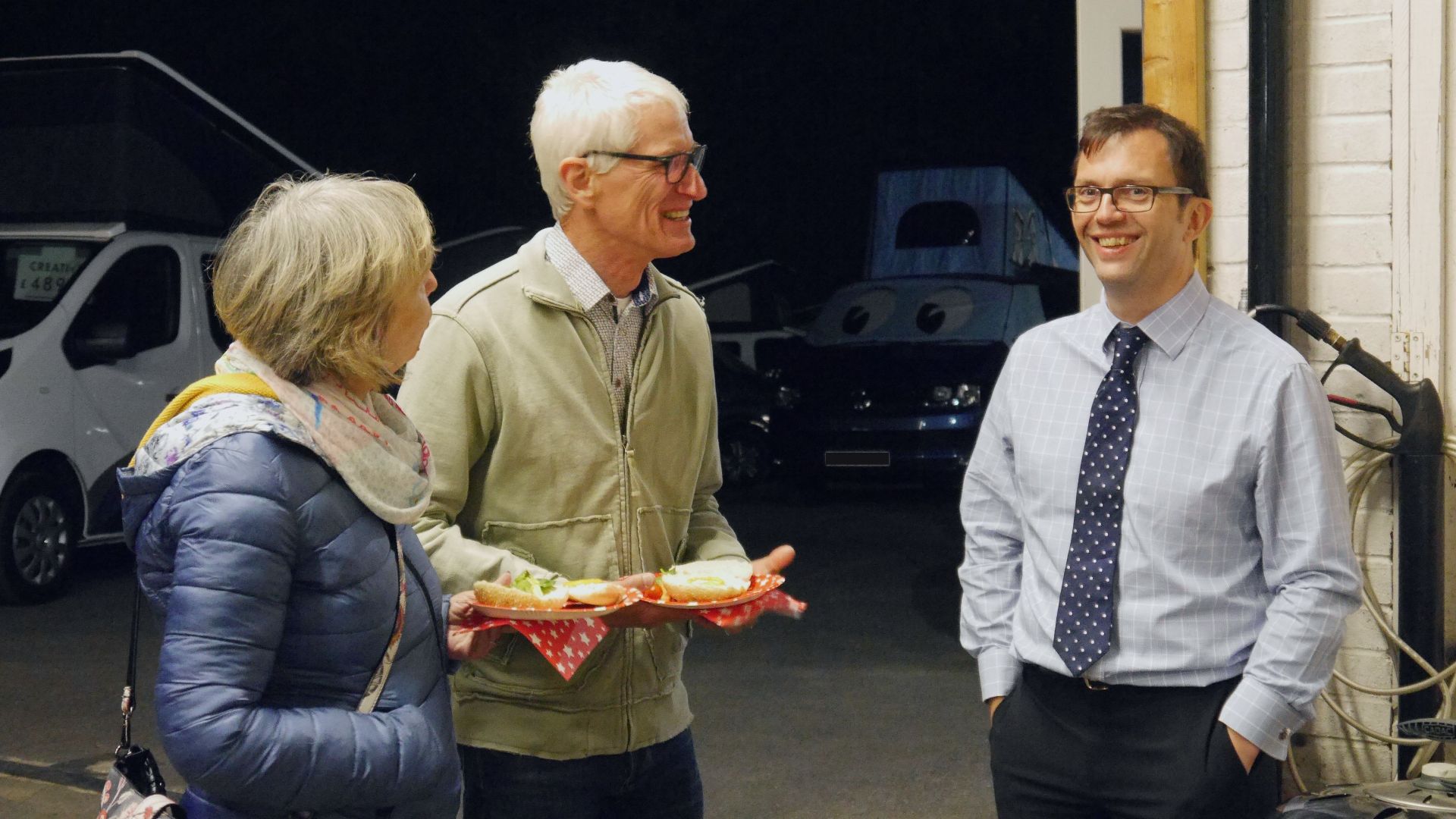 One Phone call. All Your Questions Answered.
No Sales Pitch. No Hidden Catch. No Nonsense. Just two people chatting and one of them happens to be an expert on campervans. All your questions answered at a pace that's just right for you. Just let us know when you're free by clicking the button below, and we'll do the rest.

We love welcoming visitors here at Sussex Campervans - and we're just as excited as you are at the prospect of helping you to find - or indeed order - the perfect campervan for you
Offering such a bespoke product means that we like to have a proper chat with you, while we show you round our campervans. It's not like a car showroom, full of mass-produced identical vehicles. Each one of our campervans is unique. These are working workshops and we are designer-makers, selling directly to you. That's one of the many things that makes us special - we can help you design your campervan to reflect your taste. We'll be keen to chat about the best base vehicles, the optimum size campervan, the best layout for you, and so on. Don't be surprised if we ask your favourite colours - we'd love to incorporate some of your interior design ideas, colours and furniture finishes.
Each visit tends to last a couple of hours or more. We will guide you round - and for that reason it is essential to book an appointment.
Booking an appointment is easy. Just ring 01403 336 369 or email hello@sussexcampervans.com. These are the most direct methods. There is also a form called 'Book a visit today' that you could fill in. This is on every page of our website - and you might find it handy to use on Sundays or in the evenings, when we've all gone home.
And if you have any questions about our campervans, again, please just ask! We're always happy to chat to you about these beautiful campervans and we're open from 9-5 on weekdays and from 10-4 on Saturdays and bank holidays.
We look forward to welcoming you at Sussex Campervans soon.