The smallest, cutest, most car-like campervan we sell at Sussex Campervans is our Nissan NV200 CamperCar. In fact it's our best seller. And it just got even better, thanks to owners Julie and John.
When Julie and John Garner came to pick up their brand new, very bespoke camper conversion, we were really looking forward to it. Very few people are bold enough to choose a red campervan with cream and red seats inside – and the results were absolutely stunning.
The big day had arrived, all the paperwork was done, and our happy clients arrived early for their handover. As soon as they got out of the car, I knew this would be a great day. What a lovely couple – they'd both dressed in colours that would complement their new CamperCar!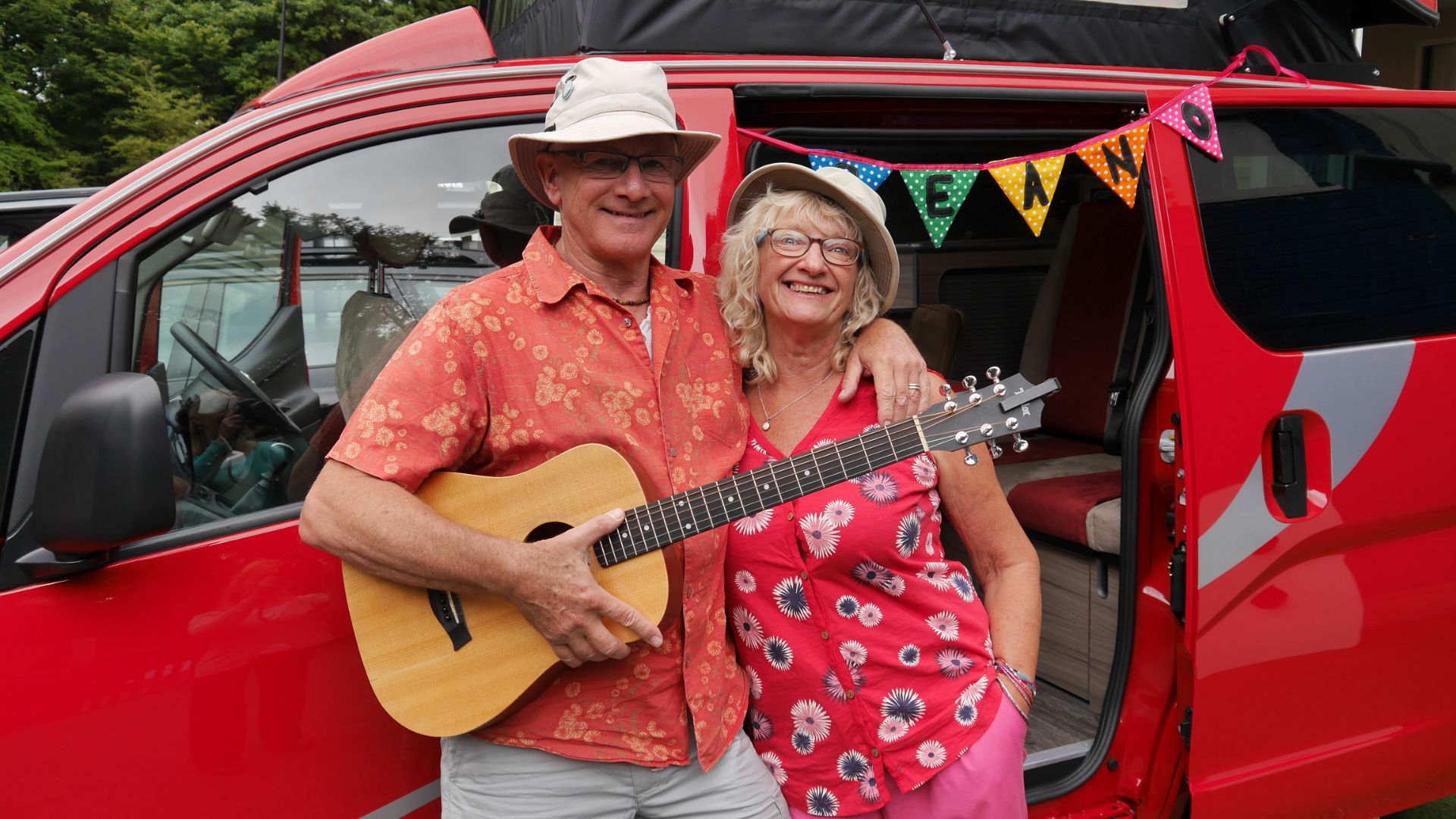 The Nissan NV200 CamperCar is perfect for couples and single people who want to drive it almost every day
Julie was dressed from top to toe in deep and vibrant shades of pink and orange, while John's shirt was gold and orange. Both wore sunhats at a jaunty angle – and John had his guitar with him.
Chris, our After-Sales Manager, explained how each and every little thing on their campervan works, then supervised as they had a go at swivelling the front passenger seat and changing the rear seat into a lovely flat and comfortable bed. They passed the test with flying colours, raised the pop-top, lowered it and strapped it down for driving. They tried out all the electrical systems, the fridge, water and heater – and received their handbook.
Then Julie revealed that they'd already named the van 'Beano'. And she had a surprise for us – she'd made bunting for the CamperCar – and it spelled out Beano.
We were as thrilled as they were with Beano.
As a finishing touch, we had made some extra decals with silhouettes of yoga poses, because Julie is a yoga teacher. She told us where she'd like them and then copied the pose. Brilliant!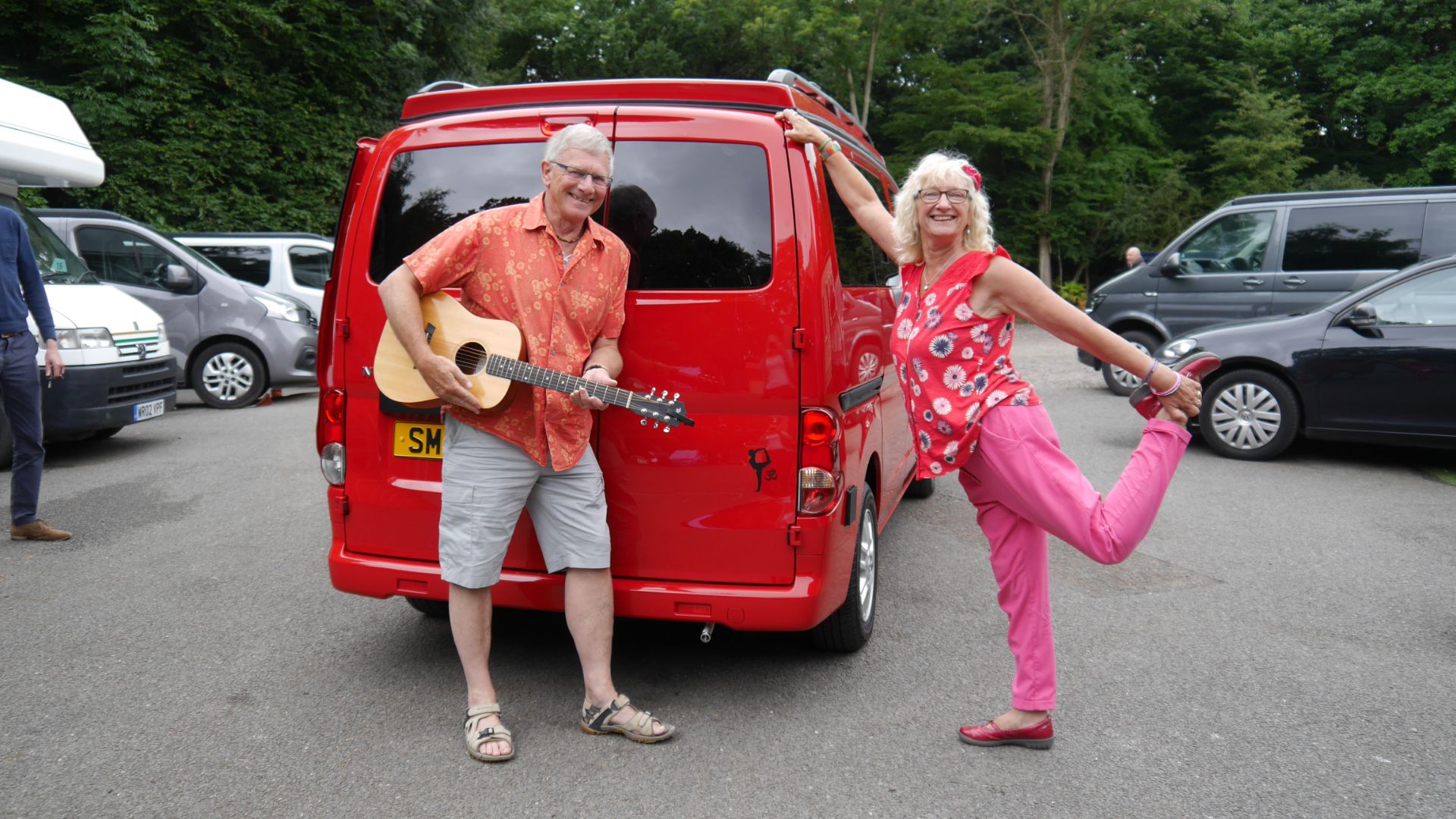 John and Julie were off to a festival in their new NV200 CamperCar
They were just thinking about driving away in the camper, when John said aloud to himself, "Hmmm, where can I put my guitar?" It turned out that they were off to a festival – and he'd be performing. Our workshop guys rallied round and came up with a really simple solution – a couple of extra clips and straps, attached to the underside of the pop-top roof, so John could secure his guitar safely out of harm's way.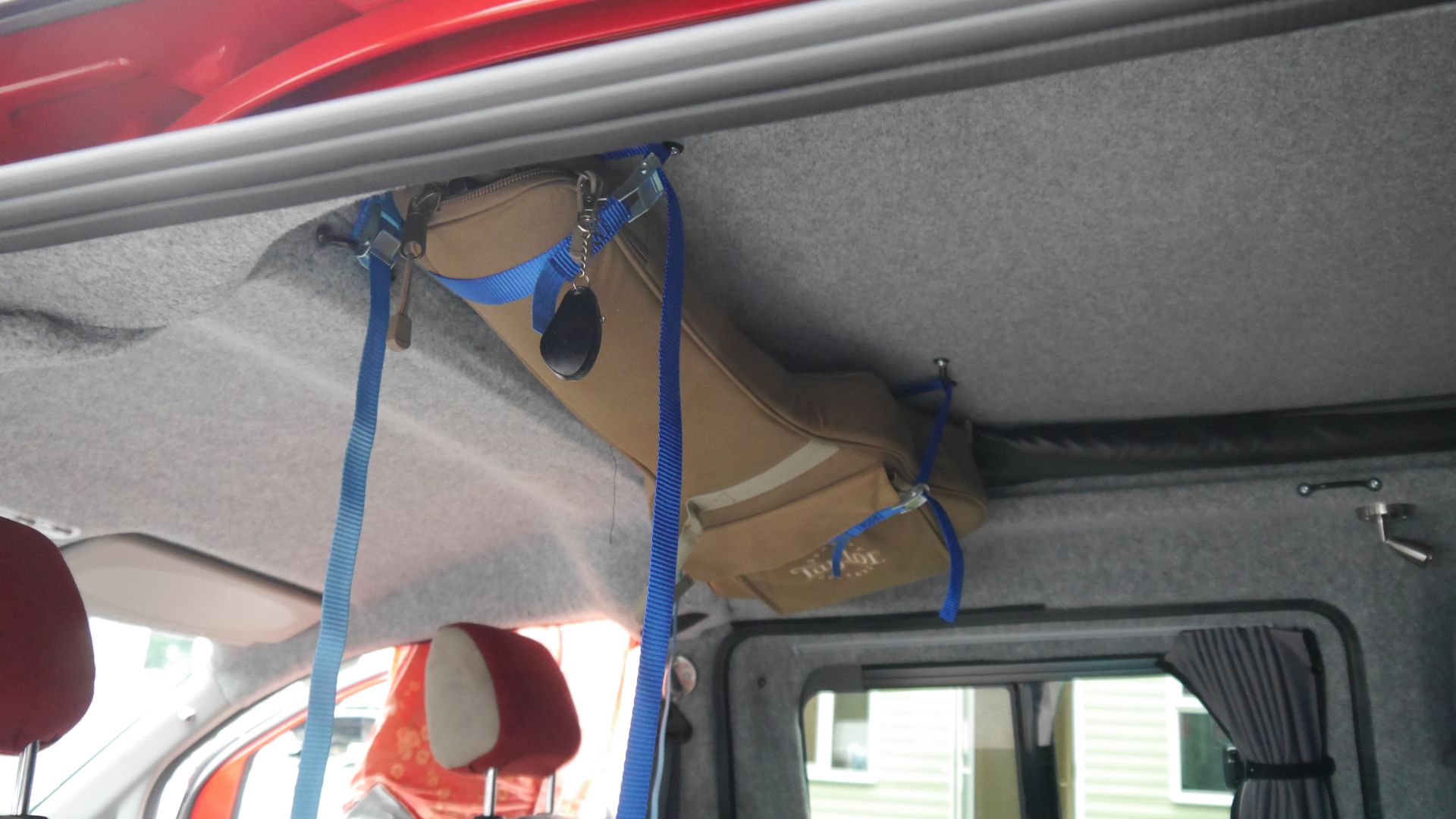 We added extra fixing points so that John could strap the guitar safely above their heads
It's amazing what you can fit in a CamperCar!
They drove off into the sunset, leaving us feeling that making campervans for people is absolutely the best job in the world.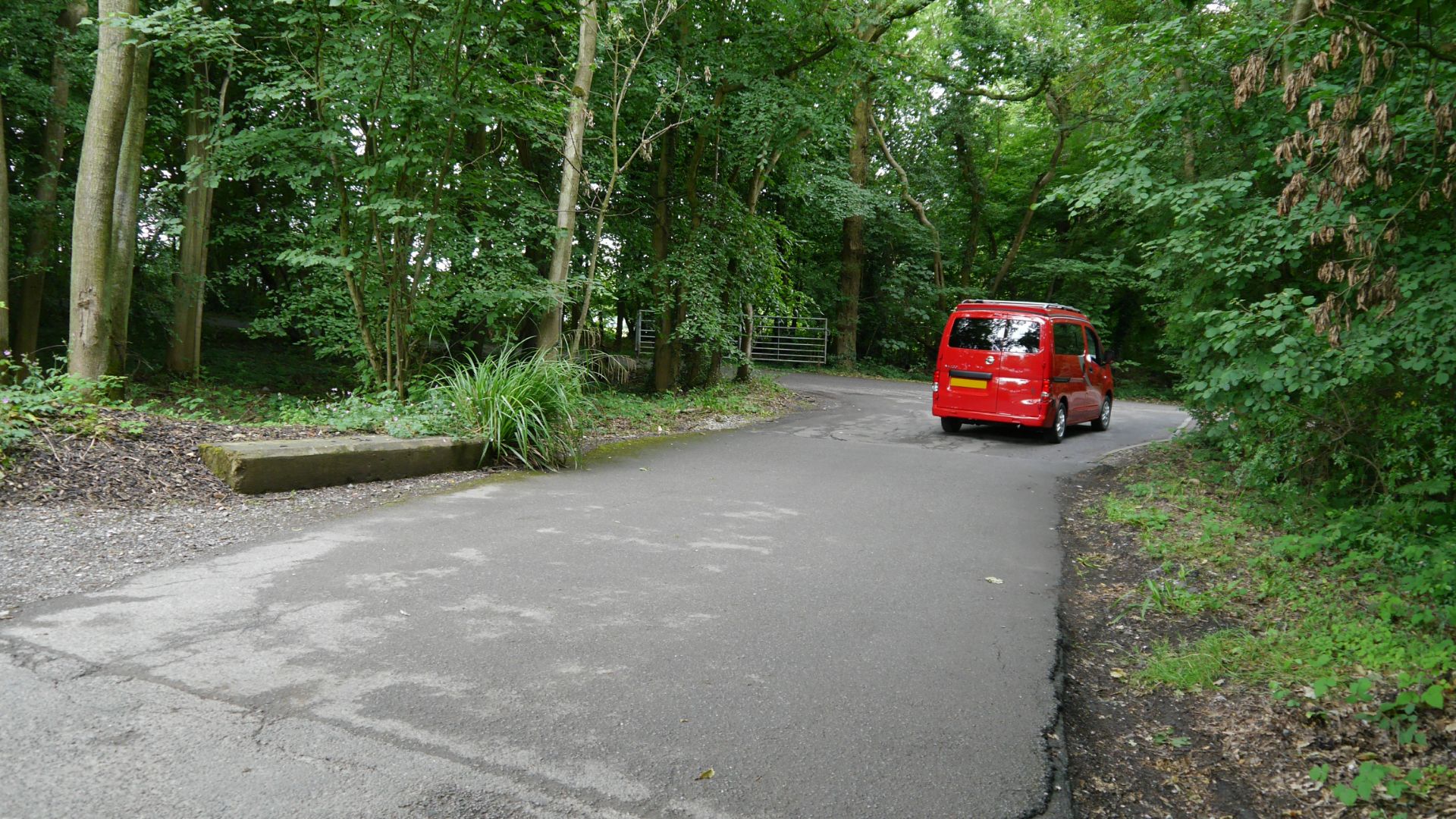 ---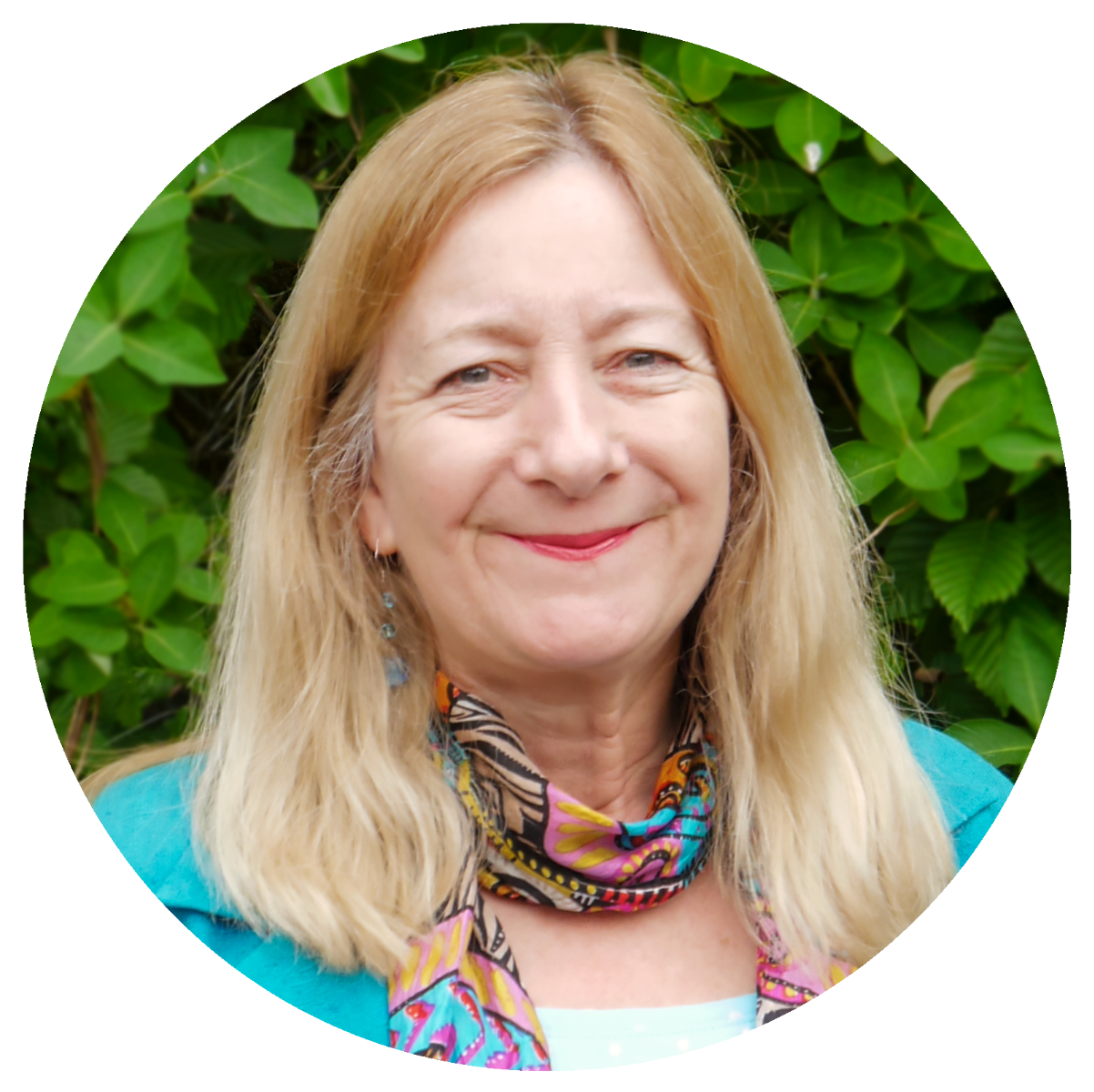 A travel expert and a passionate writer with a creative spark, Kate has specialised in writing about campervans since 2008. Kate has worked for magazines such as Motor Caravan, Caravan, Practical Caravan and Practical Motorhome.
---