Our Camper Helps Us Bring the Circus to Town
Using your campervan as a base for your hobby can be loads of fun, as we found out when we caught up with circus performers Jenny and Phil
The Isle of Wight is one of the safest places to live during the current health crisis - and it looks like a lot of fun, too. we asked Sussex Campervan owners Jenny and Phil about their hobby.
"We belong to a group on the Isle of Wight called Ryde Extreme Performers, which is a circus group," says Jenny. We teach circus skills to people of all ages, at present ranging from eight to over 70! As a group, we also normally take part in many of the carnivals on and around the Island, performing and teaching at a lot of festivals, including the famous Isle of Wight Festival. We have been involved with the group for about fifteen years and we're still learning."
In normal times, Ryde has five carnivals a year: the Mardi Gras in June, the Children's Carnival, main Ryde Carnival and illuminated processions at the end of August, and a Lantern Parade in December. The main carnival has been known to attract 50,000 people.
In 2020 the Ryde Carnival and pretty much all events were cancelled due to the Covid-19 restrictions. Jenny says, "We have been practising our circus skills along the sea front with a friend of ours who has the same hobby."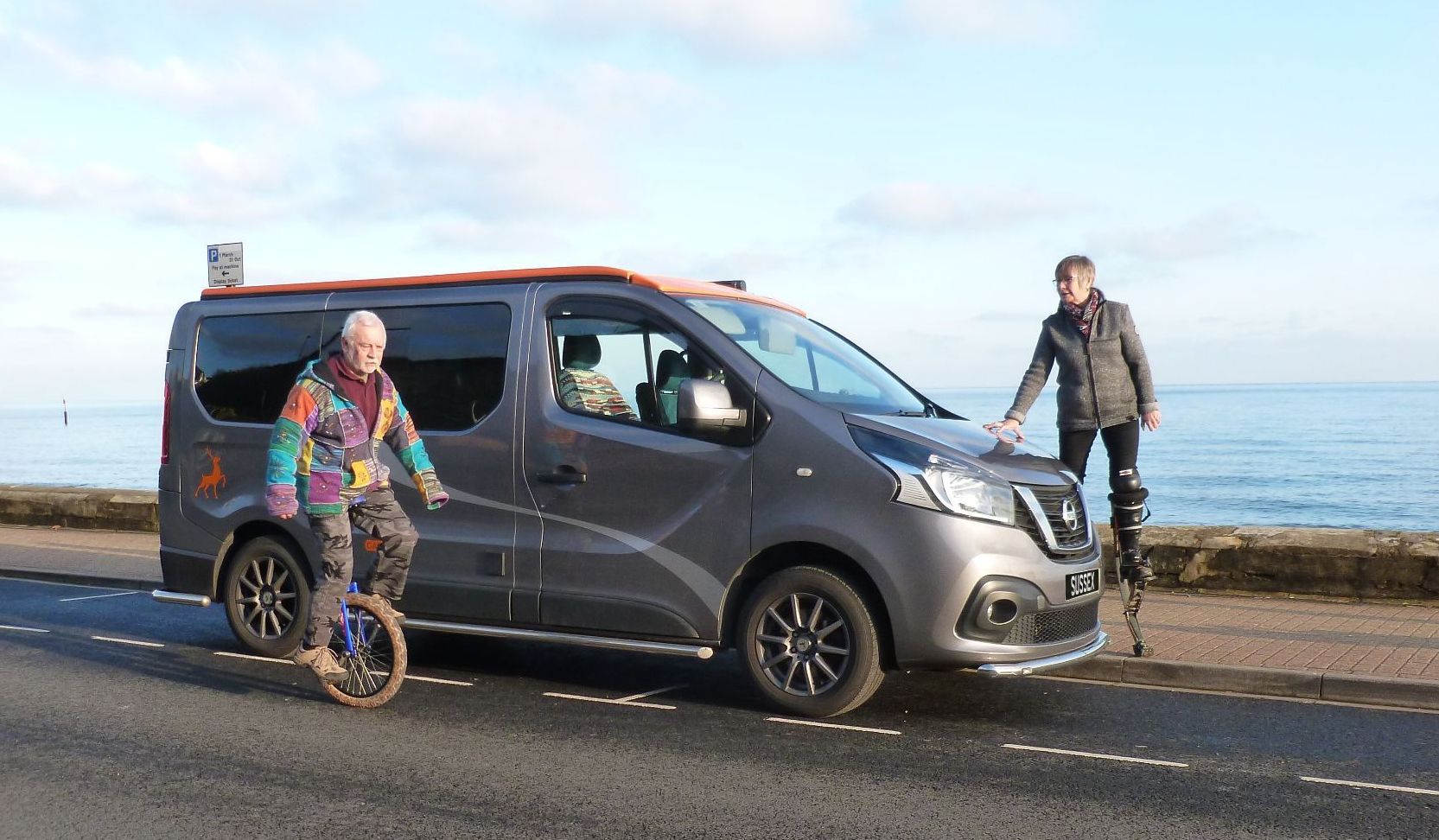 We like making a lot of noise!
"We also belong to a Samba Band on the Island, playing drums and things and generally making a noise, both on the Island and on the mainland, in carnival processions and festivals."
"In between the lockdowns we did get some practice sessions with the Samba band (social distancing in place), but as yet not entertaining the public. It was a shame about the carnivals and all the cancelled festivals, where we normally perform."
"In normal years, between these activities, we find time to use the van for camping on the mainland and in France, and as a day van for picnics, which provides a good opportunity for us to practise our hobby," says Jenny.
It's amazing what you can fit in a Manhattan campervan, and the smooth surface of Ryde Esplanade is a great place for riding a unicycle.
"This year we had several camping trips away cancelled (you know why). Although we never got to France this year we were able to go camping to different sites on the Island on several occasions with our friends who also have a campervan (although there's isn't a Sussex Campervan, yet). We also got to visit many of beauty spots on the island, where we cook ourselves a bit of food and drink copious amounts of tea and coffee."
"On a different note we popped into Sussex Campervans in September and had the front double passenger seat swapped for a single swivel passenger seat. It is absolutely brilliant; it provides us with a lot more space and access to the living area. While we were on the mainland we managed to get a couple of nights at the Littlehampton Caravan and Motorhome Club site. We also met a couple of friends from Crawley. Before returning to the Island we camped on a friend's drive in Dorset for a couple of nights. It was lovely to see them."
"We are now looking forward to next year and hope we can get out and enjoy our hobbies and the campervan a lot more again."
There are more than 20 campsites on the Isle of Wight, so if you fancy going abroad in 2021, why not head for "The Island"? The Orchards Holiday Park near Yarmouth is a regular award-winner, and there are simple sites with more basic facilities too. As a popular holiday destination, the island offers plenty of tourist attractions, as well as sandy beaches, great cycle routes, expensive yachts, and Queen Victoria's Osborne House estate.
You never know, you might just spot Phil and Jenny popping out of their Manhattan campervan for a unicycle ride.
---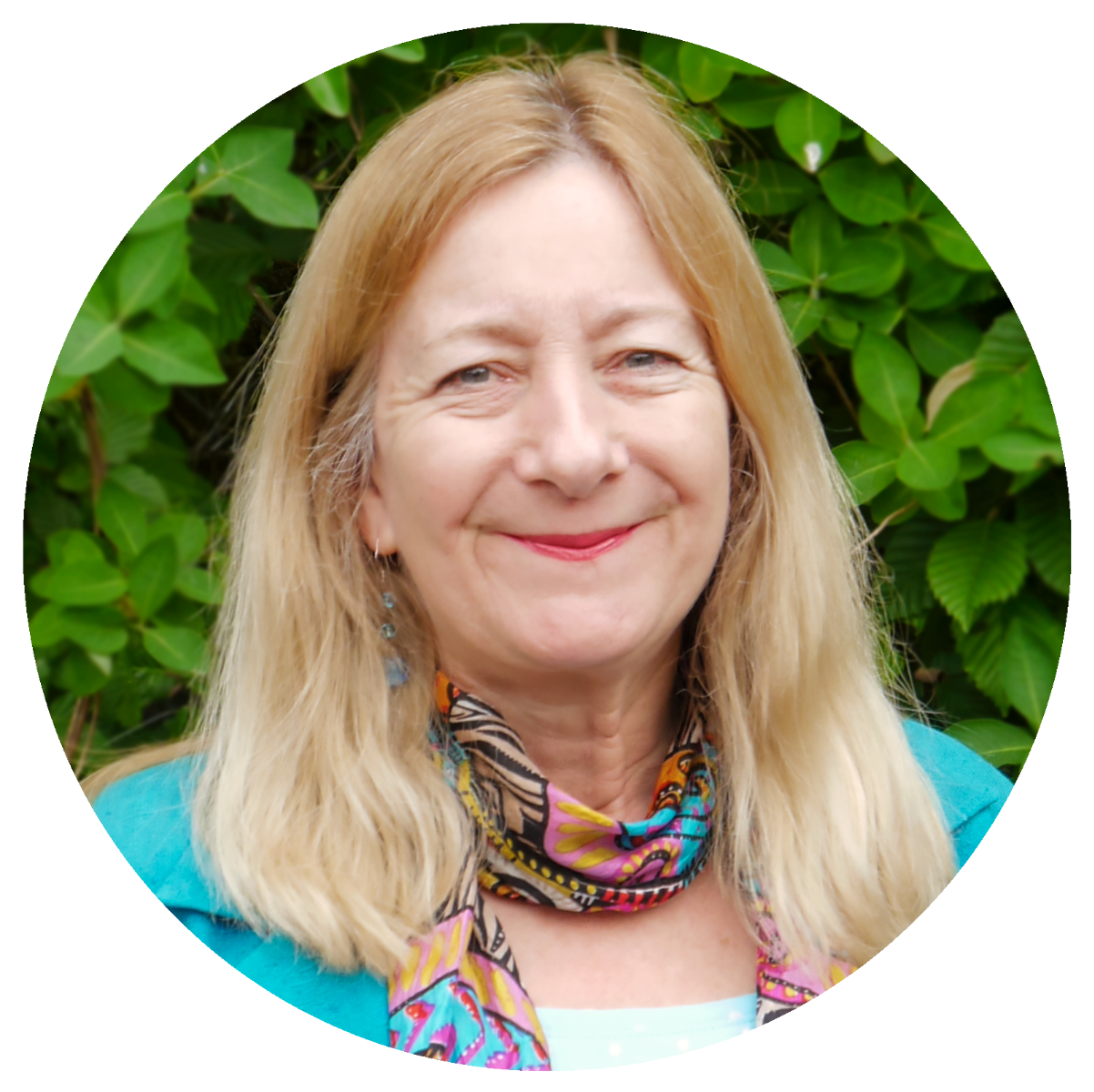 A travel expert and a passionate writer with a creative spark, Kate has specialised in writing about campervans since 2008. Kate has worked for magazines such as Motor Caravan, Caravan, Practical Caravan and Practical Motorhome.
---