After two years of most Summer events being cancelled and postponed, this year many people are excited to finally be able to attend festivals, shows and carnivals with family and friends.
The choice seems endless - from live music to family events, crafts and fairs - it's sometimes hard to know where to go. Many of us love the idea, but are worried about shared facilities, even before the coronavirus. So we asked some of our friends who are regular festival goers to share their favourite events.
Trevor and Jan bought their Manhattan in summer 2019 and love campervan life with their dog Toffee. They are regular attendees of WOMAD in July. Trevor says, "The name stands for World of Music, Arts and Dance, so there are acts from all over the world. It is a family-orientated festival and there are lots of alternative and complementary activities, such as 'Wellness' in the arboretum. We have been going for over a decade and it is certainly a lot easier and more comfortable in a campervan!"

Folk festivals have a big following, and are famously good for family groups, spanning the generations.
One of the most famous folk festivals is Cropredy Convention, which has been running since 1976 in Oxfordshire. It's run by the original folk-rock band, Fairport Convention and this year's line-up includes Clannad, Steve Hackett - Genesis Revisited, Matthews Southern Comfort, Richard Thompson and of course, Fairport Convention.
Paul and Ashley have been to Cropredy Convention and stayed in comfort in their Manhattan campervan. This year's Cropredy will run from 11th-13th August and will see many campers including Paula and Reg in their Ruby wedding camper, finally attending after being postponed in 2020 and 2021.
NV200 CamperCar owner Ruth is a festival storyteller and singer. Ruth loves music and says, "The NV200 CamperCar has a variety of different uses in my life, but it's a great enhancement to leisure. It's big enough for one woman and her guitar."
"I have always been a festival goer, but I'm getting a bit old and creaky to be doing it in a damp tent. Not only is staying in my campervan cosy, but I don't have to put up a blooming tent in the twilight when I'm sleepy, at the end of a long journey!"
Suzi used her wild camping skills to find a spot to camp when the campsite at Download Festival was fully booked. "My friends were worried that we couldn't go, but I said, don't worry I'll use my wild camping skills and find us somewhere close by to park up!"
Taking place in June at Donnington Park race circuit near Reading, it's a rock and metal music festival featuring bands such as Kiss, Iron Maiden, Biffy Clyro, The Darkness and Deftones.
Last year at the other end of the country, Carolyn and Nick attended the Wickham Festival in their brand new All-Electric CamperCar. It's a 4-day music & arts festival held in Hampshire every August, and is rated by many as one of the safest, most relaxed and family-friendly festivals in the UK. Pitching up in the electric camper with awning and electric hookup made the experience even more enjoyable.

Alison, owner of Beeinspired, says, "We've been to Craft In Focus events at Hever Castle and Trentham – four-day events, when we camped in the van. We were much better organised than usual for this, as we took food for all nights, rather than relying on pubs as we used to. This saved money, and we found it less tiring, because we didn't have to book all our meals in pubs and then drive to them, after a long day on the stand."
At Hever, Alison carried on sewing in the campervan to keep up with demand. She took the sewing machine, and they borrowed an inverter, so that she could finish making more of the colourful fabric masks in the evenings.
"The Craft in Focus events are a dream, as we're surrounded by some of the most creative and talented people in the country," says Alison. "All exhibitors are the artists, craftsmen and makers and nobody is selling mass-produced goods. It was certainly my 'happy place' as the atmosphere of creativity is inspiring. I love meeting like-minded people, both among the visiting public and our fellow exhibitors. The events are always held in beautiful places, too, so the walk to and from work is a delight! Whenever we have a lull I spend my time looking around and talking to other exhibitors, making a wish list, as there are many things I covet!"
If you head to the Isle of Wight for the famous festival or one of their many carnivals, you may bump into Phil and Jenny who are circus performers in the group Ryde Extreme Performers. For these events, having their Manhattan campervan is especially useful as they can easily and comfortably camp overnight during their festival performances. "It's amazing what you can fit in a Manhattan campervan, and the smooth surface of Ryde Esplanade is a great place for riding a unicycle."

The Big Feastival
Last summer Ruby the Manhattan (with Paula & Reg) attended her first festival - The Big Feastival - over the August Bank Holiday weekend.
Feastival takes place on Alex James' (ex-Blur bassist) farm, it is a mix of great food, great music and many other activities. We arrived on the Friday and were directed to the field we had booked with full electrical hook up. Having set Ruby up for the weekend, we set off to explore the site.
We found some fantastic food offerings – cuisines from around the world, plenty of stalls wanting to refresh weary travellers and many other stalls selling things you never knew you needed!
We soon got into the festival lifestyle, spending much time just wandering and looking, returning to Ruby when we needed a break. One of the hardest decisions each day was what and where to eat - the choice was almost overwhelming, from burgers to fine dining with fabulous choices in-between.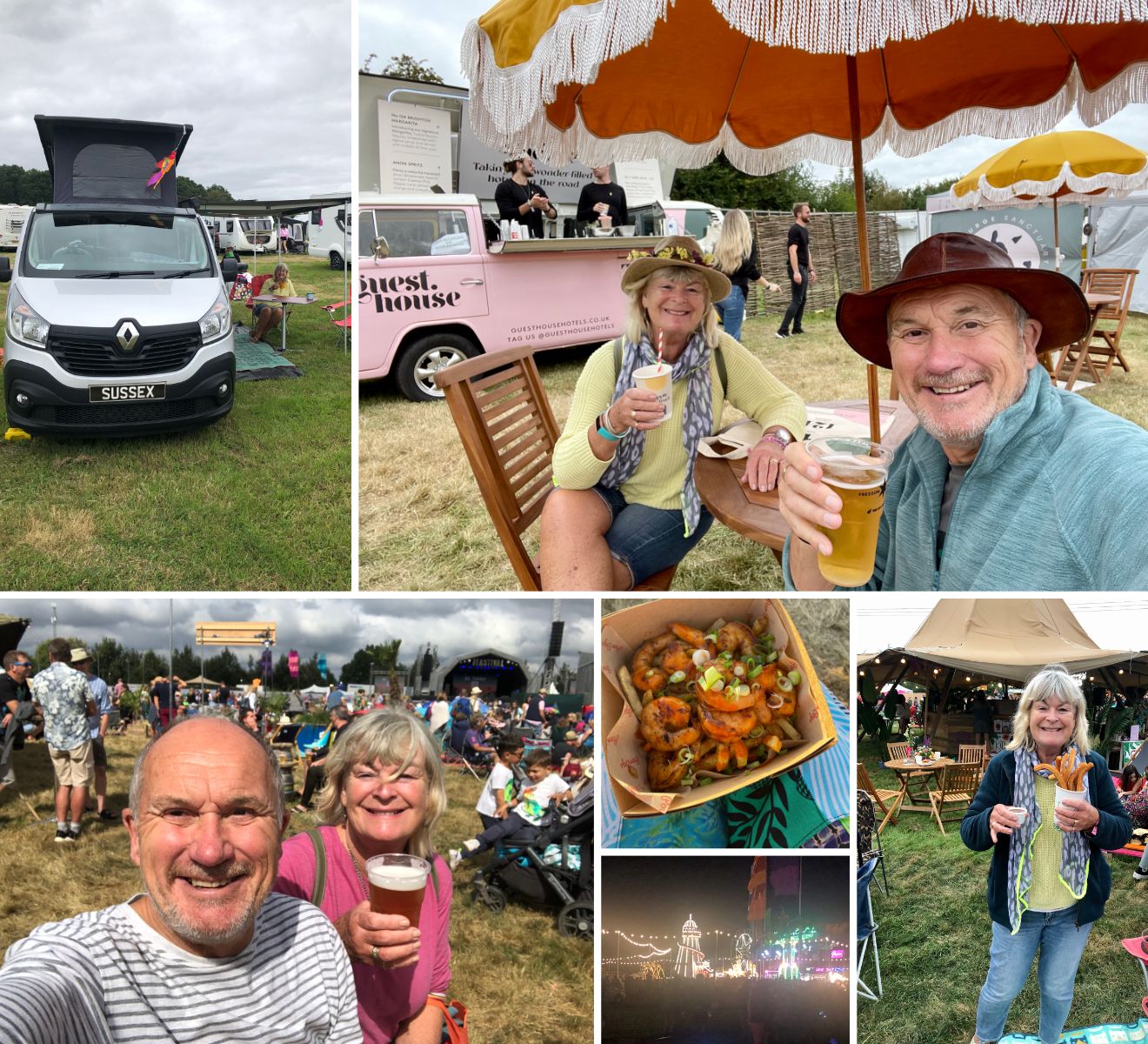 The music took place on the main stage with smaller stages providing alternative entertainment. Friday's offerings included Zara Larsson and Sophie Ellis-Bextor with DJ Sigala headlining. Saturday included All Saints and Tom Walker with Nile Rogers and Chic headlining. Sunday included Tom Grennan with Rag'n'Bone Man headlining. Tom Grennan was excellent but we only heard his set as we were queuing for pizza. With quite a wait in front of us still, one of the staff came down the line asking if anybody wanted an olive pizza as they had made one too many – not our first choice but we grabbed it and managed to see the last two songs of Grennan's set.
We enjoyed some fantastic food, many great drinks and listened to some very good music – not all our first choice but hey-ho you're away so you enjoy! We didn't go on the rides but many did.
Ruby behaved perfectly and we slept incredibly well. The facilities on site were very good and the whole event was very well organised and marshalled.
This year we are off to Fairport Convention's Cropredy weekend postponed from 2020 and 2021, and the Isle of Wight Festival.
If you do go to a festival this year, have a wonderful time! We'd love to see photos of your camping set ups - please share on our Facebook Group.
---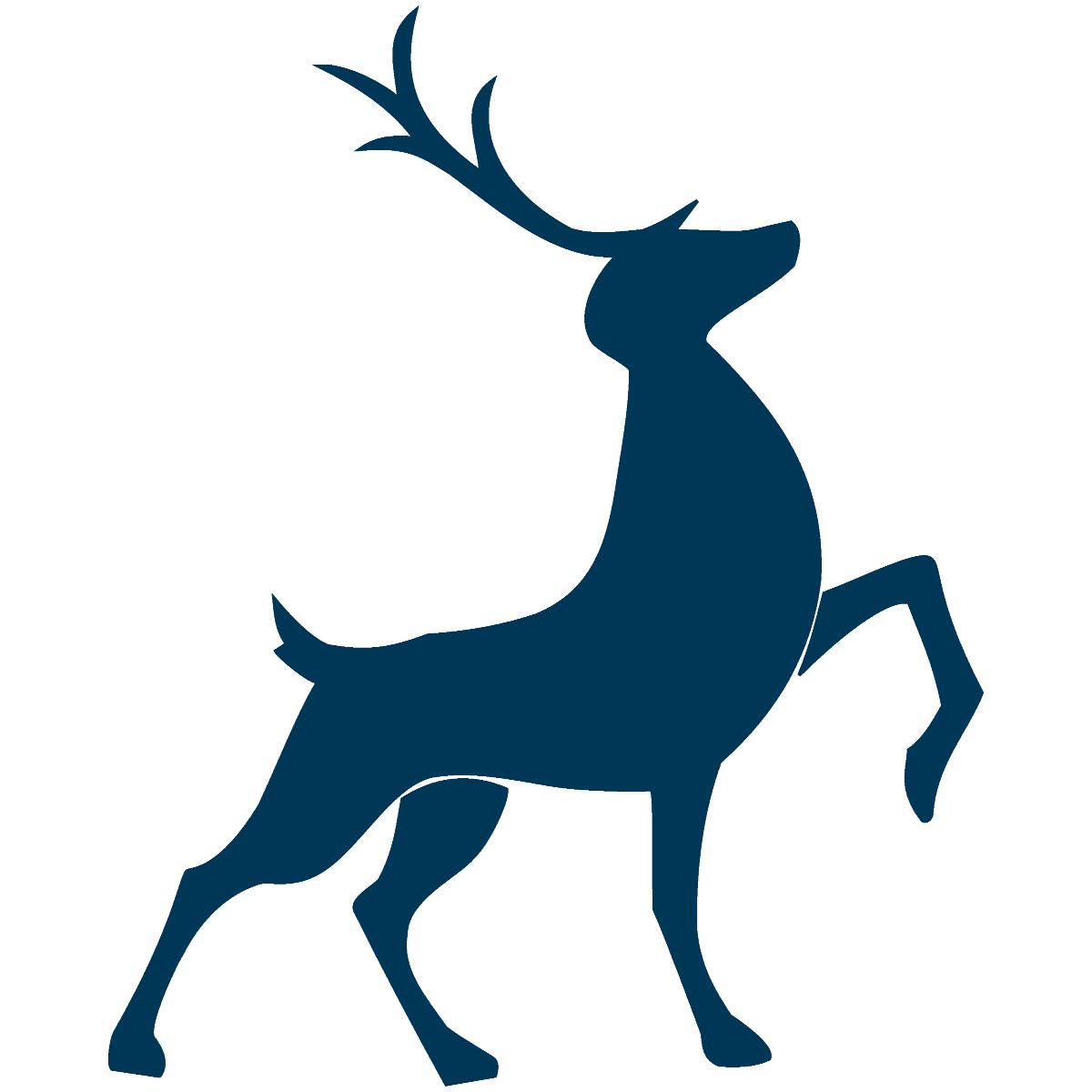 Do you have a story you'd like to share? We love to hear all about your experiences in a Sussex Campervan, whether it's a trip across Europe or how owning a camper has improved your day-to-day life. Please send an email along with some high-res photos to stories@sussexcampervans.com - we look forward to hearing from you!
---