If you're young (at heart), free and single, campervan life is perfect for you - Sussex Campervan owners share their inspiring tales of solo travel
Holiday planning can be a bit of a puzzle if you're currently single - or if your other half is much more of a home-bod than you are. Many single people don't bother with holidays and simply throw themselves into their work, hobbies or the gardening instead. But my goodness, they are missing out on so much fun! We asked a few of our Sussex Campervan owners to share their experiences of solo travel and wild camping.
Two Sussex Campervan owners have decided to break free from routine and live full-time in their campers. Angela rented out her house and gave up a hectic job at Gatwick Airport in order to live full-time in her built-to-order Paradise Compact by Sussex Campervans. When she first collected her camper she went wild camping beside the River Arun, just a short walk from the famous Black Rabbit Inn. What a contract from her old life - no more alarm clocks at the crack of dawn - now she woke up to birdsong and a view of Arundel Castle. Next she headed to Richmond Park, where the wardens were happy to turn a blind eye to her sleeping in her campervan overnight. Meanwhile Angela had applied for a job as a volunteer seal warden in East Anglia - something she'd always wanted to do. The message came through - she'd got the job! She drove to the seal sanctuary and was soon trained and kitted out as one of the team. Wild camping is easy in the winter, because there's less competition for space, so she has managed to stay in her comfy heated campervan, either in the seal sanctuary car park or down the road at a farm campsite.
Looking after seals and their pups is a cold, wet, and rewarding job, and Angela helped rescue young seals who were heading too far inland. Finally the seal pups were mature enough and plump enough to leave the beach and follow the adults into the sea. With the pups mostly gone, Angela's role as a seal warden came to an end. Now, after visiting family in Sussex, she's headed to Cornwall.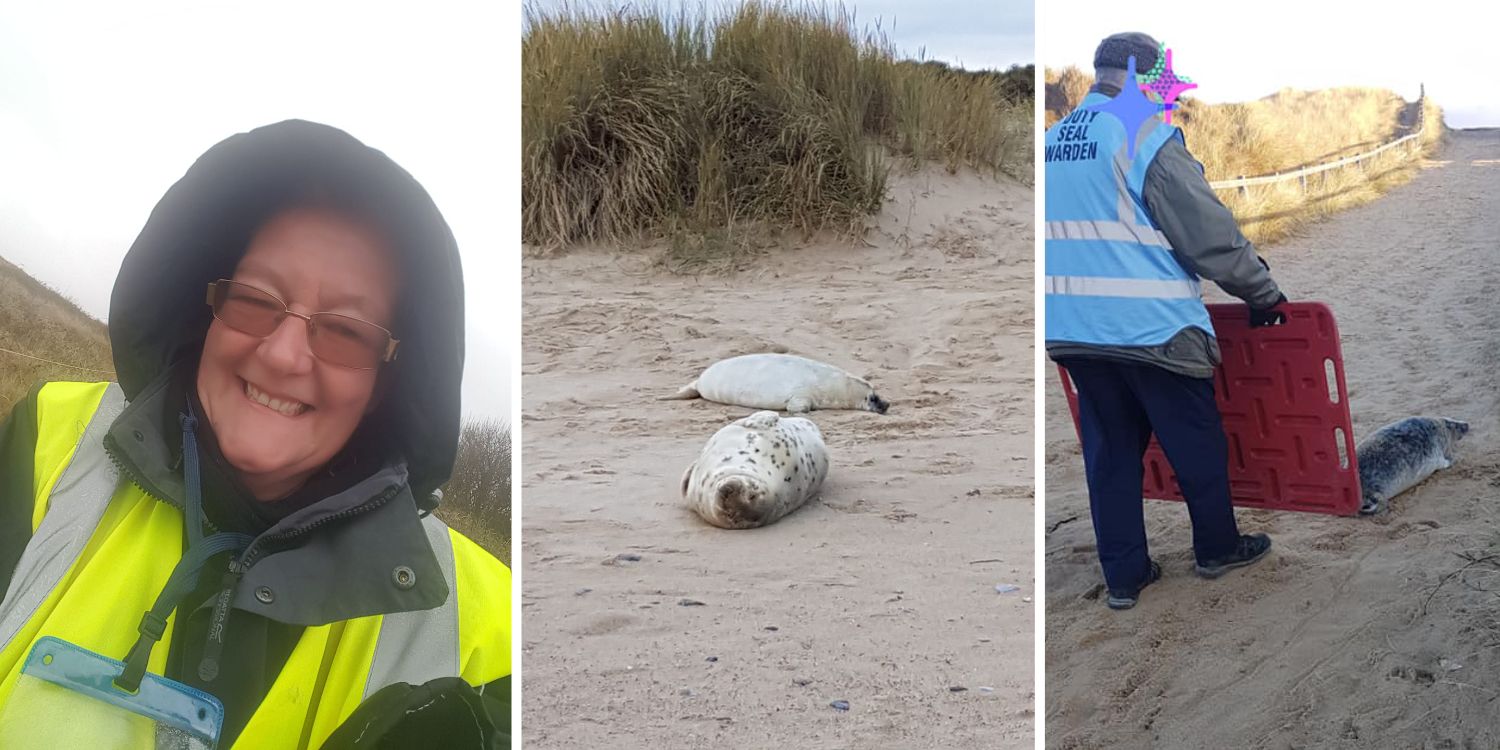 Malcolm travels with his dog George and is very new to campervan life. He bought his Manhattan from Sussex Campervans last year, when his partner was diagnosed with terminal cancer, and says, "We found taking the dog to hotels was stressful and I thought it would be worse on my own. So I ordered the campervan while my partner was still with us and got to know it. On the first trip I struggled with the hook-up cable and a guy in the next van offered to help. I'd only camped in a big tent before, at a conference, buy I soon realised it's very different in a campervan. I'm warmed and cosier. The heating is very good and I have a lithium battery which allows me to be off-grid for several days - it was a very good buy."
Malcolm feels that going on holiday with his rescue dog George in the campervan has helped him to cope with the sad loss of his partner of 36 years. He says, "I take a TV with a DVD slot and it's great watching films in the evenings - I've never felt lonely. I'm looking forward to being more adventurous this year."
Not all solo travellers are single. Jenny's husband simply prefers to stay at home with their grown-up son, as that's where they feel most comfortable. So Jenny fulfils her own need to explore by going off in her NV200 CamperCar to craft weekends and to visit friends. She's an accomplished spinner and does demonstrations with the Ringmer-based East Sussex Guild of Spinners, Weavers and Dyers at shows and festivals. All the equipment she needs fits into the camper quite easily. The world of spinning and weaving is really sociable and Jenny can stay in her camper during the show. She's looking forward to several big craft shows this year.
Perhaps out most adventurous solo traveller is Suzi, who began her full-time Mindful Vanlife adventures in her Manhattan Sussex Campervan in Scotland last spring. In nine months she's travelled to ten countries, wild camping all the way. She's seen the Northern Lights in Norway, sipped Champagne from an ice flute that melts as you drink. She's foraged for berries in Sweden, bathed in lakes, toured France, Belgium, the Netherlands, Germany, Denmark, Portugal and Spain. She's filmed it all and written blogs about her adventures. Most importantly of all, when she and her van were snowed in overnight, and got stuck on a steep muddy track, kind strangers have gone out of their way to help a solo traveller get back on the road. All she had to do was smile sweetly and ask.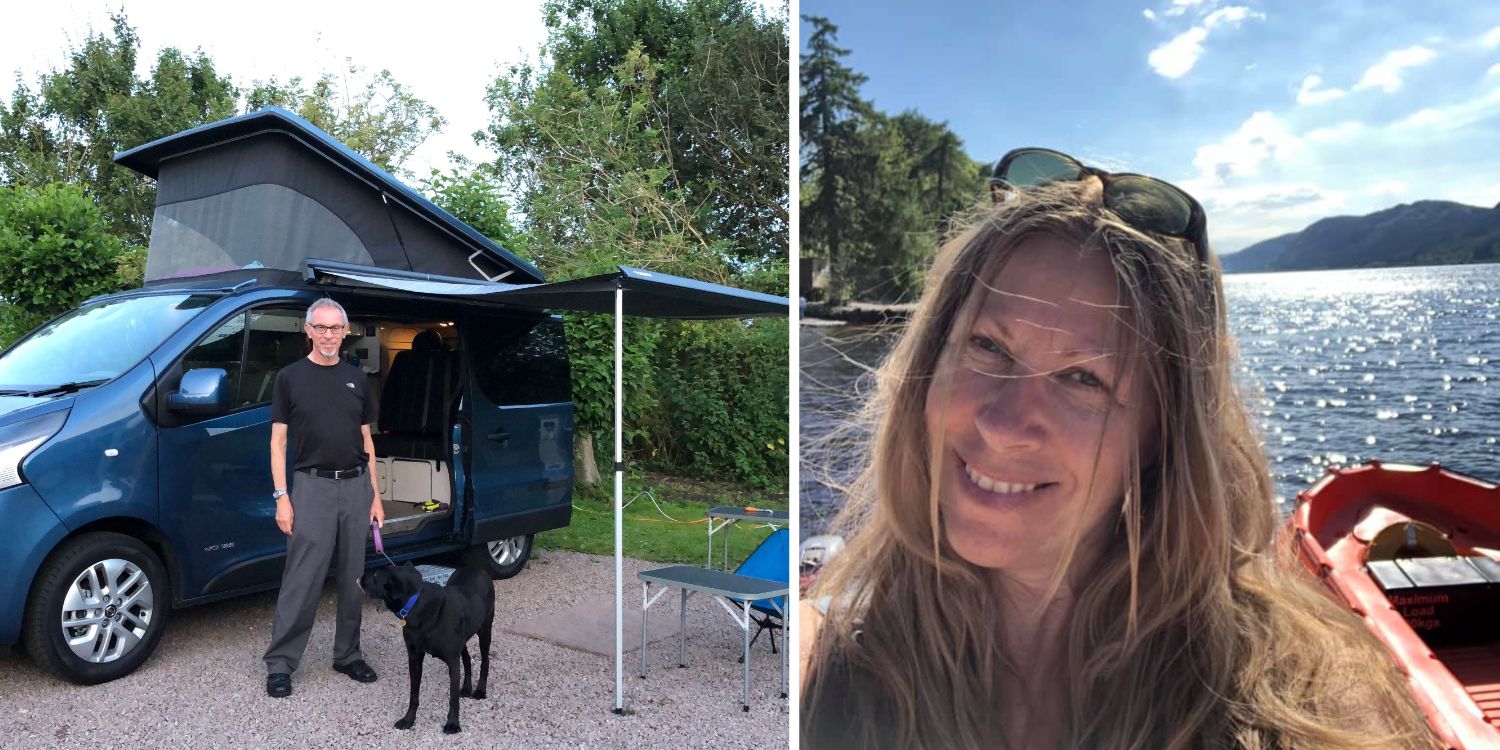 Are you a solo Sussex Campervan owner? Do tell us about your journeys - and any places you'd recommend.
---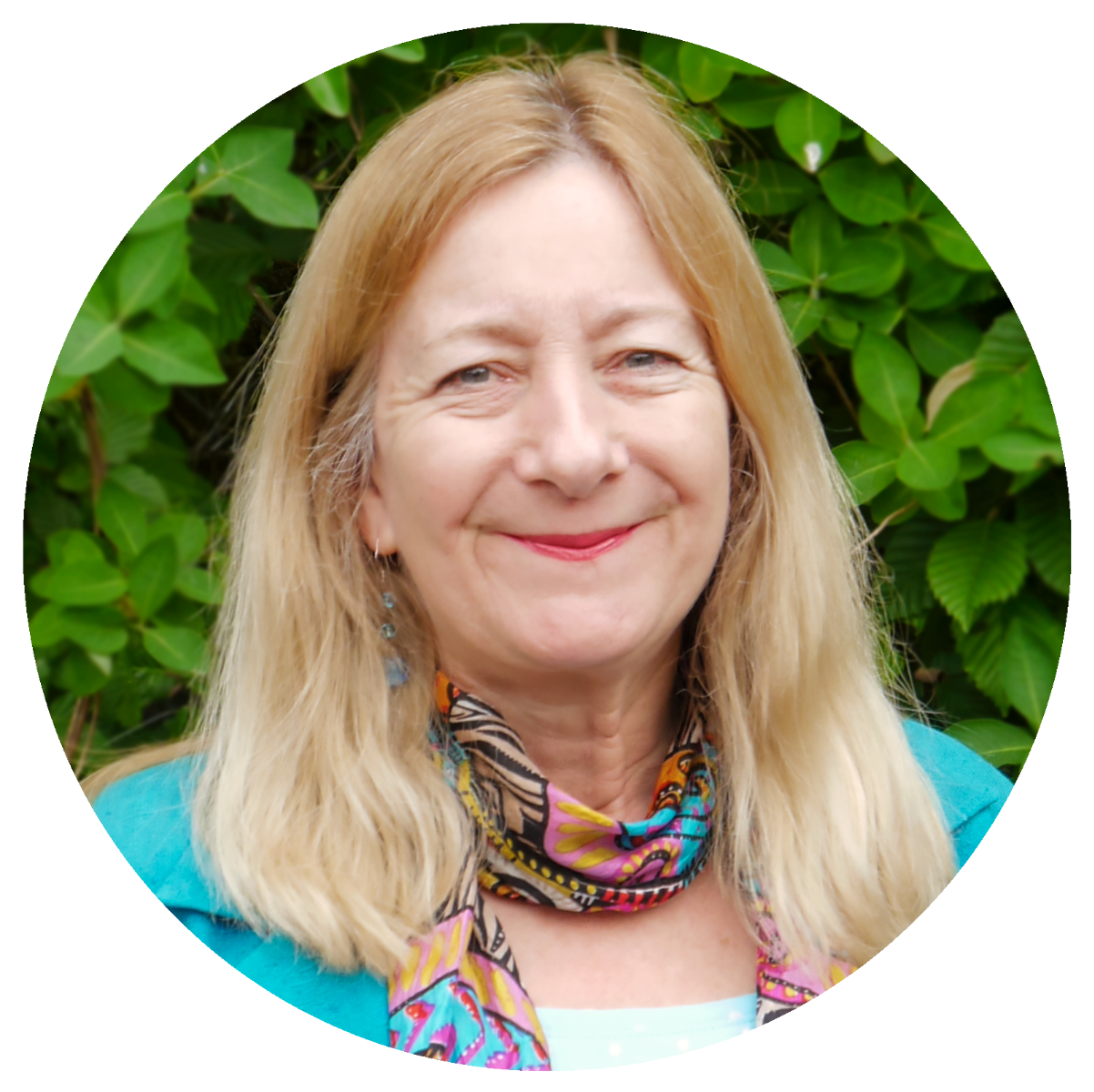 A travel expert and a passionate writer with a creative spark, Kate has specialised in writing about campervans since 2008. Kate has worked for magazines such as Motor Caravan, Caravan, Practical Caravan and Practical Motorhome.
---