Now she's retired from teaching, Cathie is free to explore at last - and she loves using her NV200 CamperCar from Sussex Campervans every day - near home in beautiful Devon, and beyond.
She's had her camper since March 2017, and says: "I've always been a tent camper, but this is limited to summer. I wanted a longer camping season, so my NV200 CamperCar was the answer. I wanted something small and economical, because I use it for everything, but I really only go camping in it from March to October."
Cathie finds her CamperCar useful every day. She says, "I use it locally because I live in a beautiful part of the world. I'm not far from Woolacombe and Croyde, on the North Devon coast. In May, June and September, when you haven't got as many holidaymakers, it's a good time to explore. I live in a beach area, so when friends visit we take the CamperCar and use it as a changing room for the beach, out of the wind, and make drinks in it. My friends love it."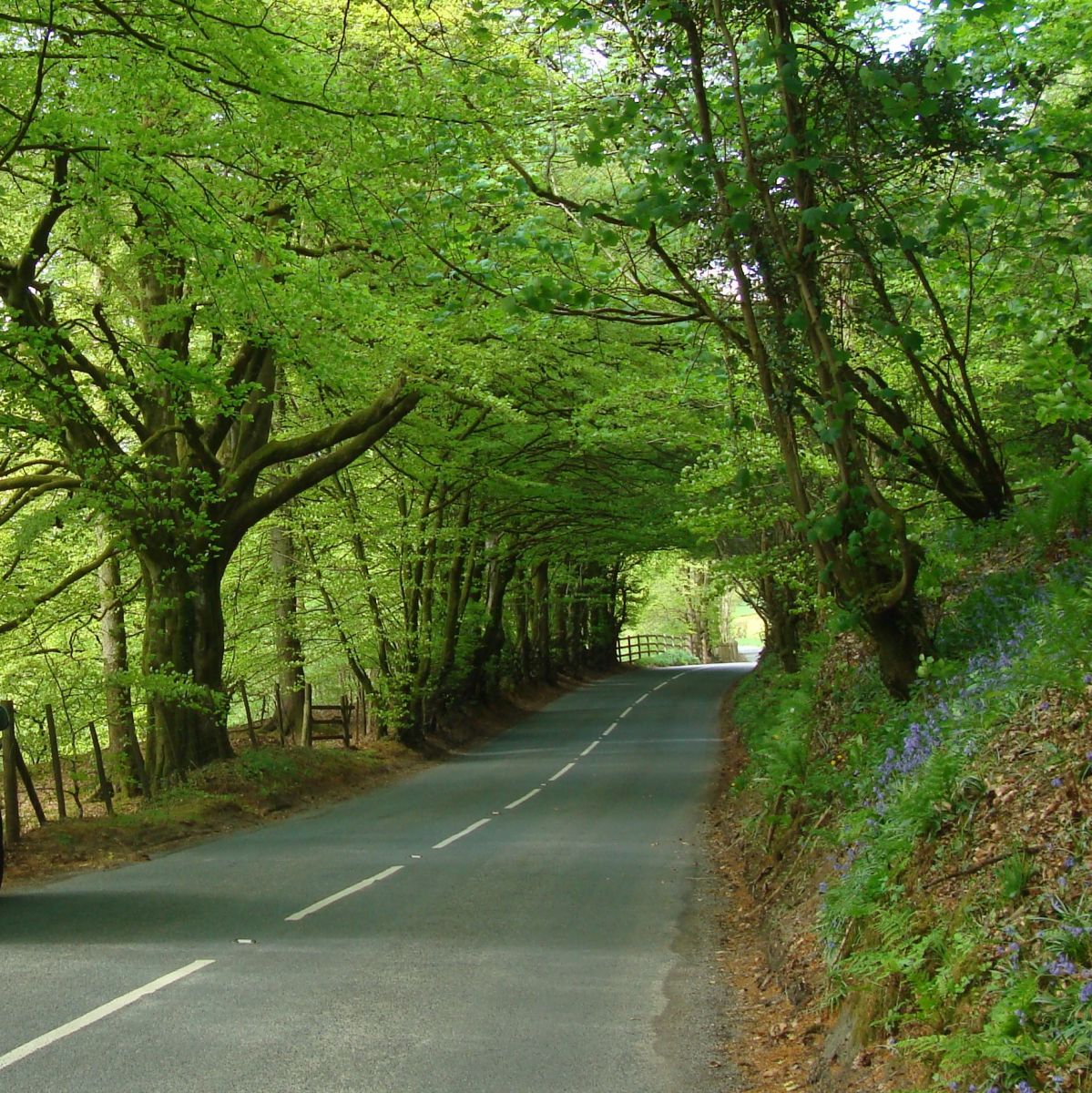 Exploring Exmoor and North Devon is bliss in spring and autumn, when there's very little tourist traffic, says Cathie, as this Exe Valley Road photo shows
Using the NV200 CamperCar every day as a car is something that many owners enjoy doing. Even if you only fill the cupboard and fridge with basics such as coffee, hot chocolate, tea, soup and baked beans, it will keep you warm, safe and well fed whatever the weather, all year round. On a hot day it's wonderful to put milk, cheese, cooked meats, chocolate bars and yogurts in the 50-litre fridge to keep it fresh until you're ready to make lunch. It's the ultimate reviver after a day on the lovely sandy beach at Woolacombe, or a bracing walk along the Devon Coast Path or striding out over Exmoor, taking photos of the famous Exmoor ponies and magnificent Red Deer, while drinking in that fresh sea air.
The NV200 CamperCar seats four people, so it's perfect for a day at the beach with friends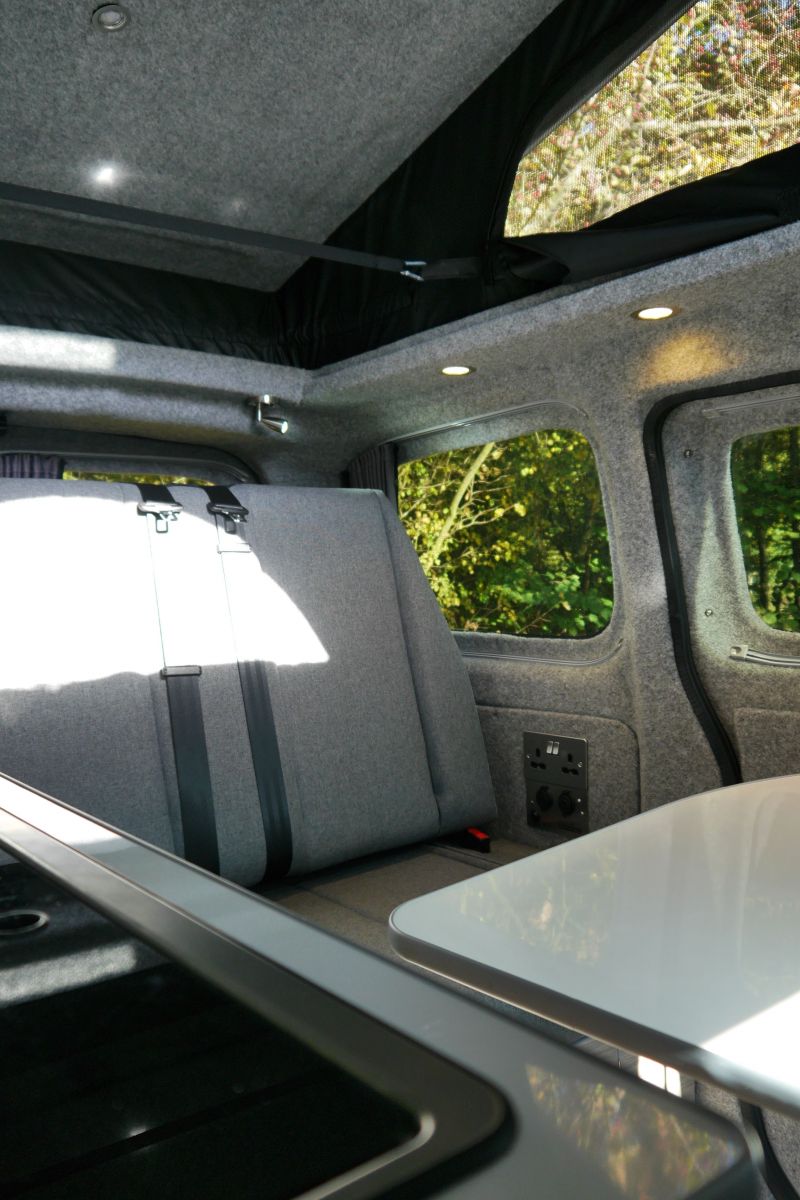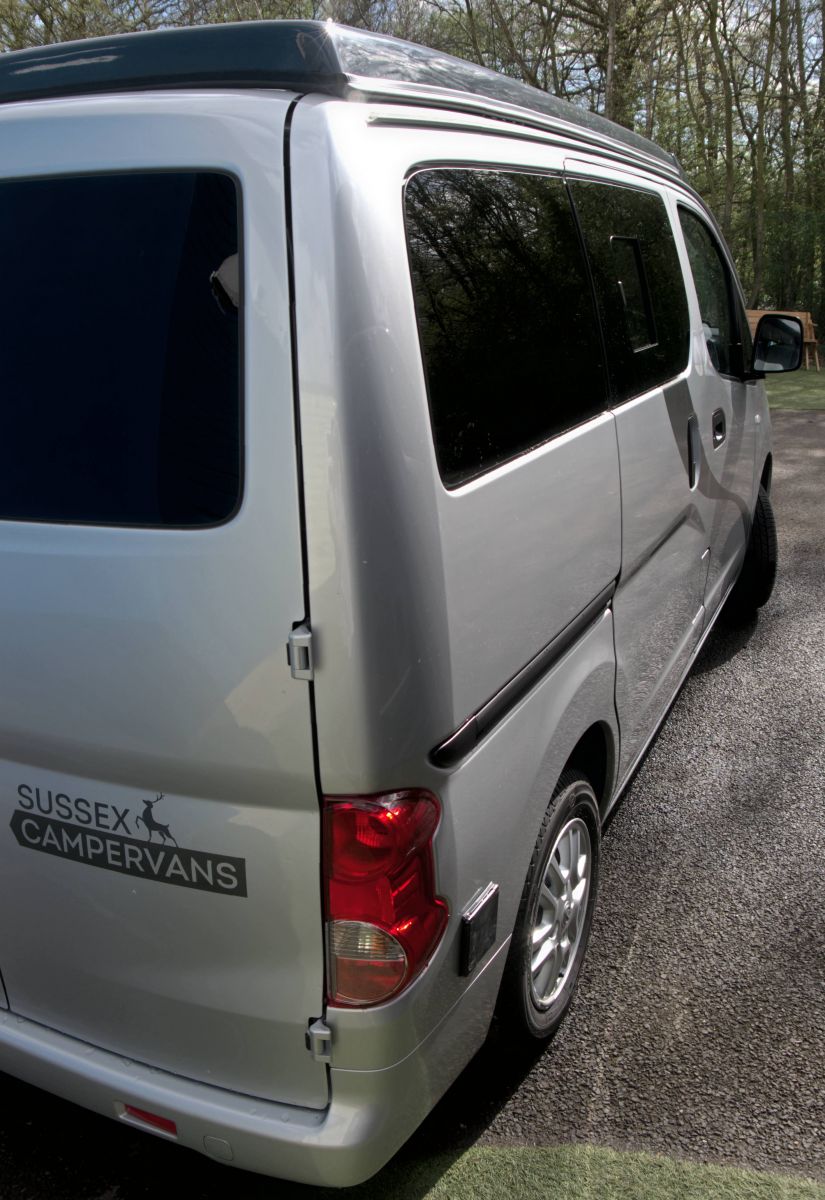 ---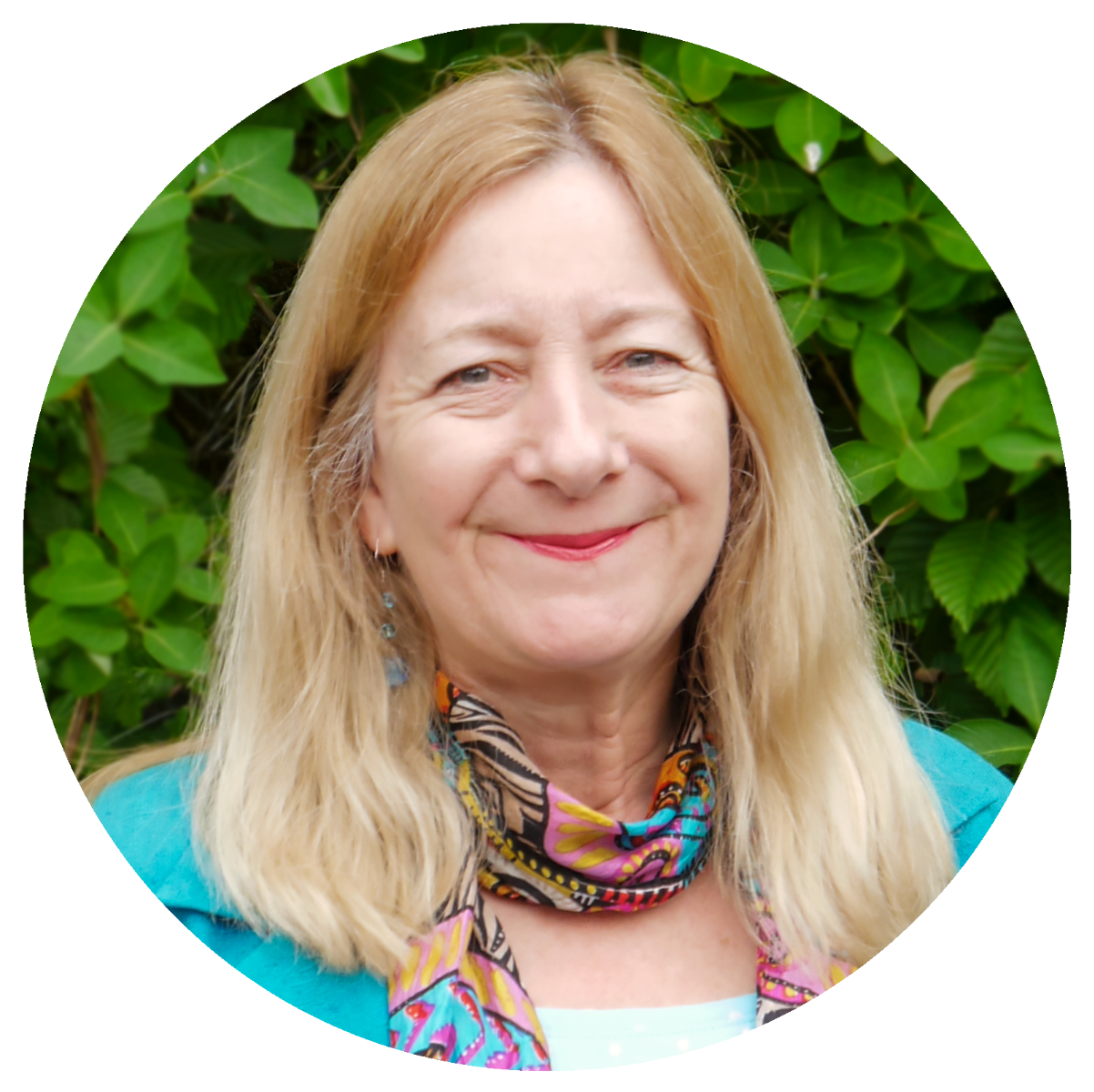 A travel expert and a passionate writer with a creative spark, Kate has specialised in writing about campervans since 2008. Kate has worked for magazines such as Motor Caravan, Caravan, Practical Caravan and Practical Motorhome.
---