Maiden Voyage in Our Camper
After collecting your brand new campervan, you'll be so excited to get out on your maiden voyage. For some clients, they prefer to stay closer to home for a 'practise run' for their first trip. For others they decide to jump right in and head for the open road.
After staying local during lockdown, David and Karen made the bold decision to head from Dover to Scotland!
"We purchased our Sussex Campercar NV200 Petrol Automatic in December 2020 and used it sparingly during the first half of 2021, due to Covid restrictions, although it has also been my everyday vehicle for necessary journeys. We finally got to use the van in earnest at the beginning of June, when we travelled from our home town of Dover to the extreme north of Scotland."
"The object of the journey was to complete Scotland's North Coast 500 route. But we would be visiting friends and staying over with family in Derbyshire and Yorkshire on the way north, and then seeing more friends in Lancashire on the way south."
"We spent 17 days away and completed 2,367 miles, trouble-free. The campervan proved to be a comfortable abode and adequate in size for our needs. We did use an awning on occasions, for additional space, but this wasn't essential as we mainly experienced very pleasant weather for outdoor living."
"We did some limited wild camping but prefered to use official campsites for our stopovers, and found the Camping and Caravanning Club's Loch Ness Shores and Scourie Campsites particularly well appointed and nicely sited."
"The highlights of our journey included magnificent scenery, wildlife sightings, pleasant walks, wild swimming and excellent Scottish hospitality. Now we are very much looking forward to further adventures."
Allan and Mary bought Janette (the Vanette), a white petrol automatic NV200 CamperCar in September 2018. "From day one we were approached by strangers and friends to look around; they were attracted and intrigued by its distinctive styling and 'dinky' size. This has continued wherever we go - on campsites, car parks and petrol station forecourts here and abroad."
"We used Janette six or seven times in the first year (and our son used her twice too) for increasingly 'adventurous' trips. It was just turning to autumn for our first trip and we went to East Sussex and Kent, then to the New Forest and the South Coast for long weekends. In March, during a longer break in Norfolk, it turned very cold and we were grateful for the little heater. (One day we had bright sun, very cold wind, heavy rain, hail and snow all within an hour or two!) Five days on the Isle of Wight was followed by a long three-stop summer break to South Devon and The Lizard in Cornwall. Our next trip was to Normandy and the D-Day beaches via the Portsmouth to Caen Ferry."
"During these trips we have learnt how to manage things in a small camper. The NV200 is very easy and economical to drive. It is no wider or longer than a medium-sized car and under 2m high, so we can use it daily. It can get through and into places larger vans can't manage, like the narrow, steep lanes of Cornish fishing villages and places on the Isle of Wight. When we arrived on our Lizard campsite and said we'd followed the satnav through the nearest village, the site owner was amazed; we were the first campervan that had managed the narrow, bendy, very steep hill - we should have used their directions via the top road."
"The NV200 is treated almost universally as car size, which is a great advantage, as the most convenient car parks in the UK and Normandy ban campervans, while those that do allow campers are further out of town - or they exile vans to the far end of the car park. Many ferries also treat Janette as a car and do not put us in with the lorries if there is space on the car deck."
"Yes the CamperCar is small inside - we call it 'neat and complete', especially when the bed is down, but we have found a way around that. For one-night stops we put up a 1.1m x 1.1m toilet tent for the portapotti, camping chairs and to store the drive-away awning. For longer stops we use the blow-up drive-away awning."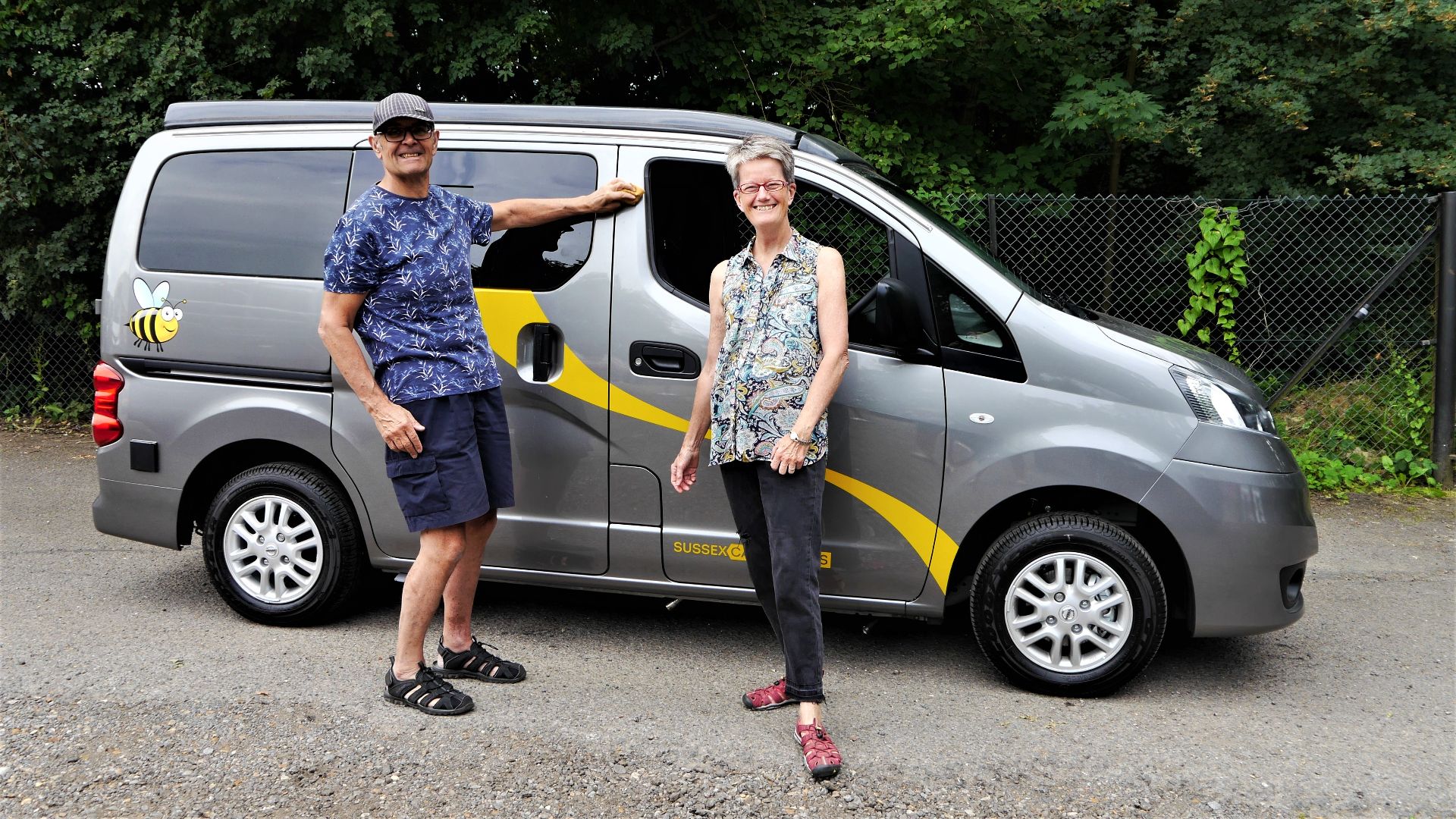 (above, Susan and Charles with 'Bee' the CamperCar)
Charlie and Sue live in Roche, Cornwall and are used to the Cornish lanes that are famously narrow, twisty and hilly - but worth it. They find their NV200 CamperCar, 'Bee', just right for the job.
After selling their canal boat in order to fund the purchase of their built-to-order NV200 CamperCar, designed with cheerful yellow decals, worktops and tabletop. Their first trip in their camper was local and parked up overlooking the Fal Estuary, where hundreds of beautiful giant blue flowers - the distinctive Agapanthus Africanus - were in full bloom, and buzzing with insects.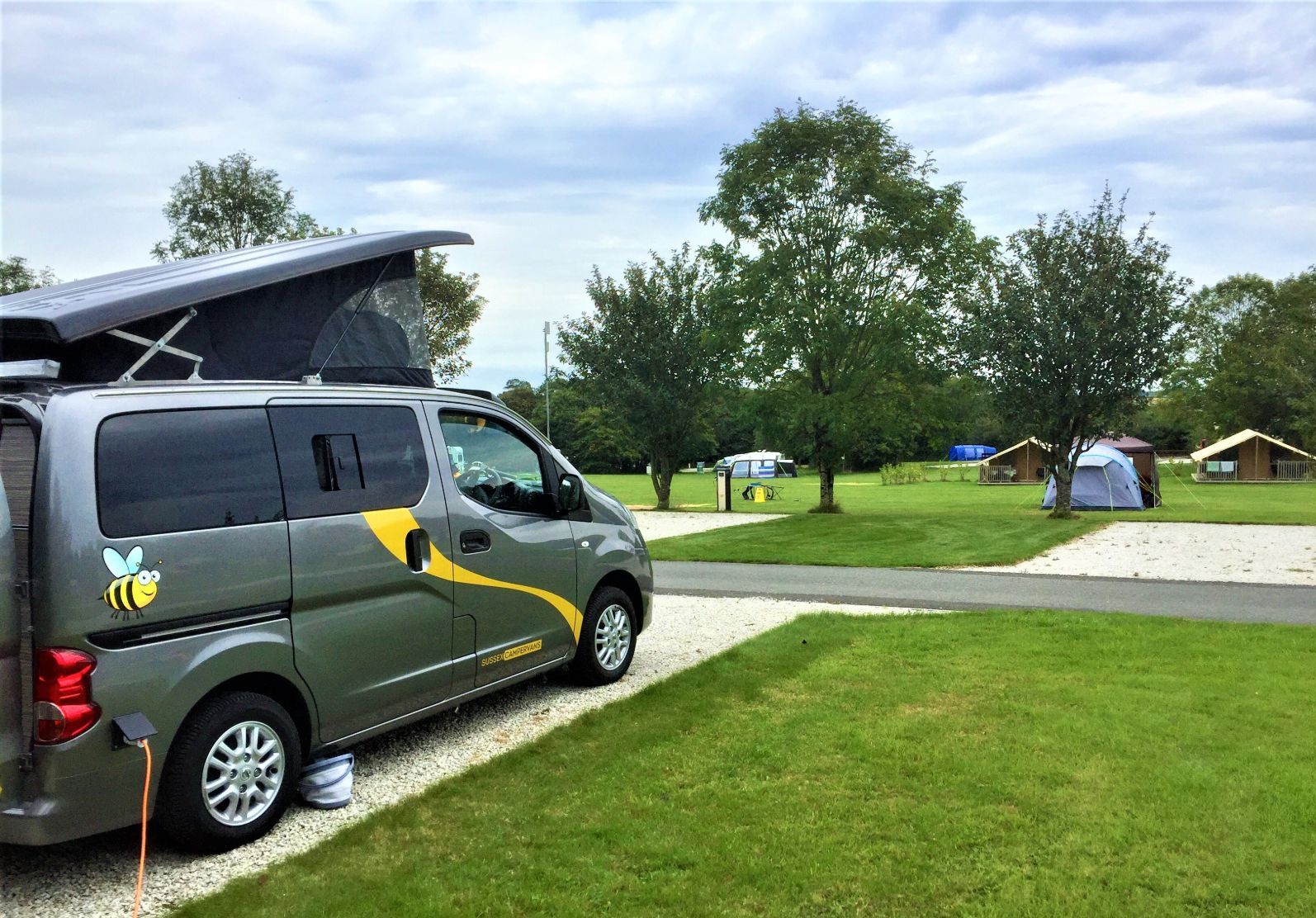 Their first overnight stay was near Truro. "Veryan Camping and Caravanning Club site (above) is in a lovely position for touring Cornwall and has full facilities. We don't often go to pubs as we prefer to eat in, but there are many to choose from. We visited St Mawes Castle while we were there."
Sue adds, "I thought I would share our space saving ideas, as well. My kitchen gear goes in a bag with dividers, so that the roll-top cupboard is free for clothes. I take collapsible pans and a kettle and I use my remoska oven, plugged into mains electricity. We also cook outdoors with the Cadac barbecue." They've discovered quickly how to make the most of their Sussex Campervan.

Ken flying his drone at Wast Water, Lake District

Parked up at Silverstone
Ken and Carol filmed their maiden voyage for YouTube and have since gone on to make hundreds more videos of their adventures.
"After a first trial night of wild camping at Firle Beacon in Sussex and a quick stop back home to pick up some things, we headed north."
"We went to Silverstone to watch the Aston Martin Owners' Club racing and were surprised to find that we could drive up close to the track at Copse Corner for a great view of the racing action from our van. Heading to the Peak District, we found a good wild camping spot, handy for an early tour of the Blue John Cavern. The next day we stopped in Buxton to shop for more camping gear, and we found it really easy to park the NV200 CamperCar."
"On to the Lake District and we had some lovely views of Wast Water. Ken flew his drone at Crummock Water and, after a walk around Lake Buttermere, we stopped for tea and scones at the top of Honister Pass."
"We discovered a budget option for a night in the Lake District. We spent a night at the Kendal Cricket Club. It costs just £5 to park a motorhome or campervan for 24 hours. You just pay in the bar of the club when you arrive and let them know you are staying the night. You can use the toilets when the club is open and there is drinking water. In the morning we enjoyed a 10-minute walk into Kendal, but you can also walk along the River Kent or visit the castle."
"After exploring the Solway Firth we headed across the North Pennines Area of Outstanding Natural Beauty, stopping at Hartside Pass where the cafe at the summit had burnt down in 2018. Driving on to the North-East coast we stopped at Redcar seafront to make dinner while the sun went down, over the calm sea."
"With visits to picturesque Saltburn-on-Sea and Staithes, we loved the way our compact van fits into normal car parking spaces."
"After a scenic drive over the North York Moors and a wet day in York it was time to head home. We had a fabulous time and adapted well to the NV200 CamperCar after having owned a caravan for many years."
Since then, Ken and Carol have documented their trips all across the UK and through France and Spain. During lockdown they were able to travel locally for day trips in their camper too.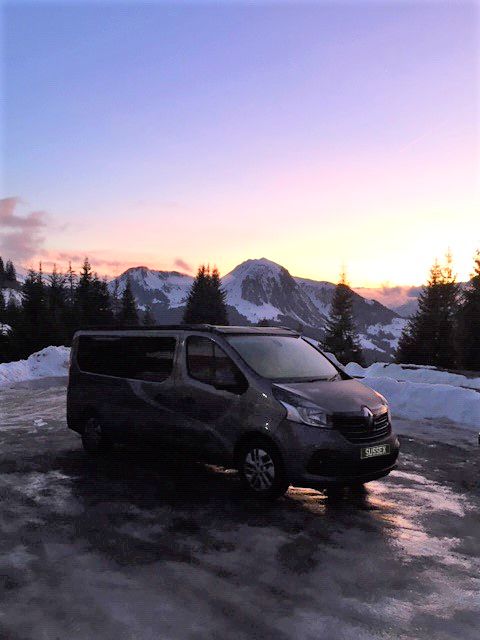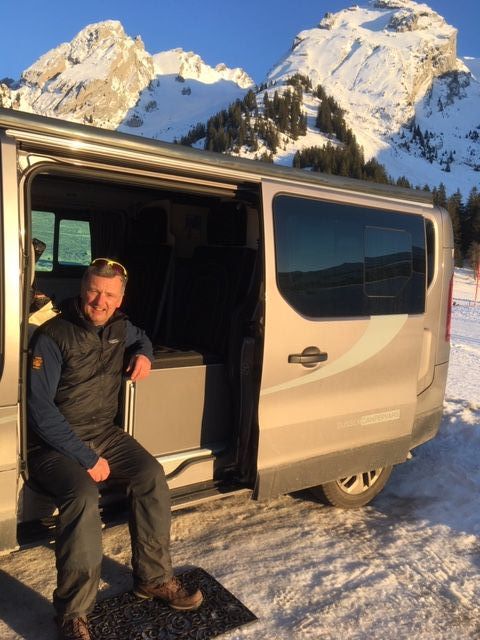 When Stewart collected his Paradise Deluxe from Sussex Campervans, he set off for an exciting journey to the French Alps with his girlfriend to try out his new van. "We stayed near La Clusaz in the Auvergne-Rhone-Alpes region of South-Eastern France. It's a pretty old village, surrounded by five mountains, so it's become a popular ski resort with good facilities. We went snowboarding and snowshoeing. I had no problems driving the campervan in ice and snow and the heater was very welcome."
Talking to Stewart, you quickly get the impression that he can overcome any challenges that the Alpine weather might bring, and no wonder - he is an instructor and assessor for the Duke of Edinburgh Awards for Scouts in his local area. He was also a Scout as a child and was introduced to outdoor life at a young age by friends of his parents.
As a keen cyclist who has undertaken many cycle tours, Stewart knows how to pack light. Now he has a campervan, he will be able to supervise groups of DofE students in comfort, especially with the flushing cassette toilet and plenty of storage space in the van.
Wherever your Maiden Voyage takes you, enjoy it! And do let us know how you get on.
---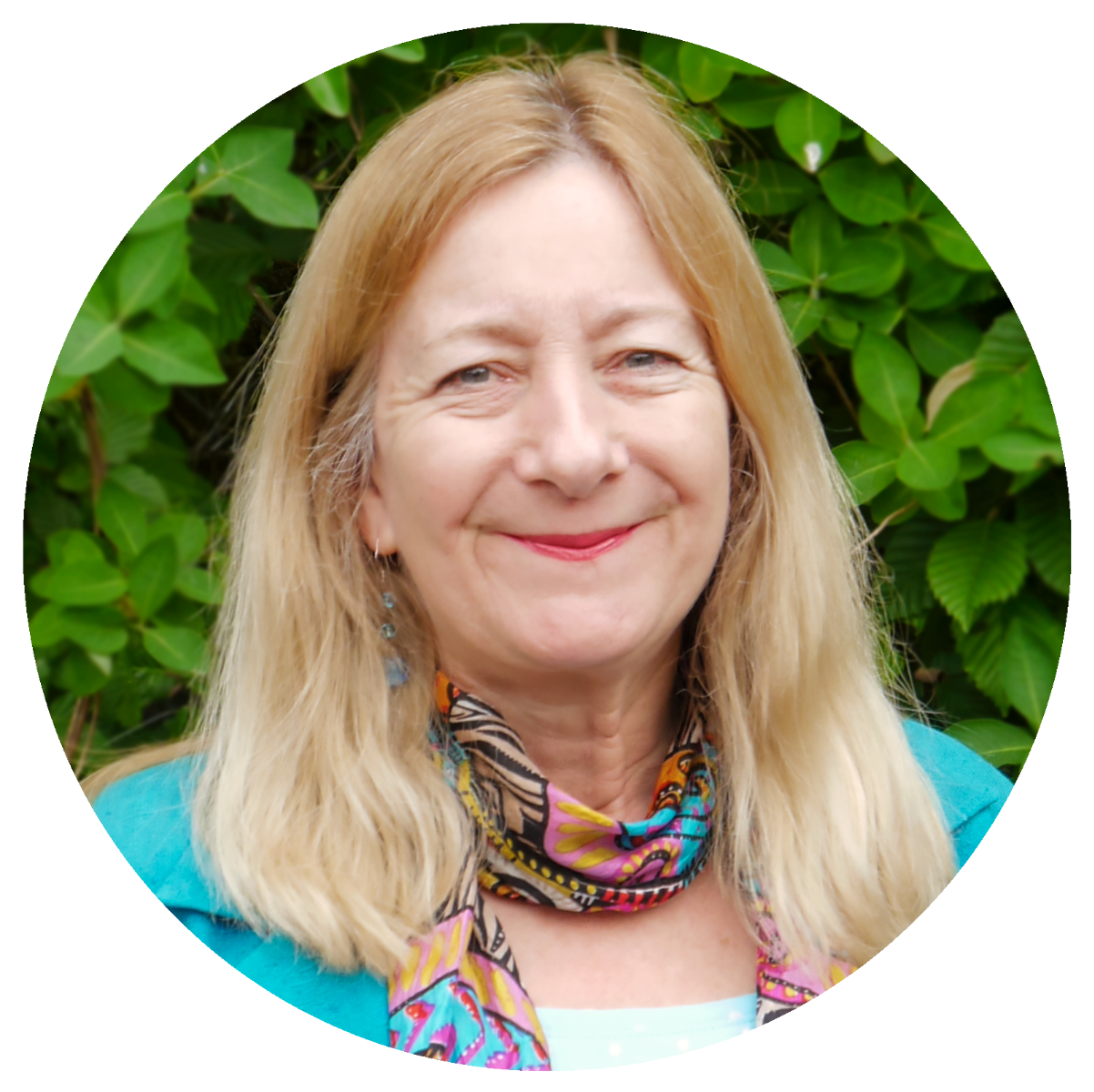 A travel expert and a passionate writer with a creative spark, Kate has specialised in writing about campervans since 2008. Kate has worked for magazines such as Motor Caravan, Caravan, Practical Caravan and Practical Motorhome.
---