Geoff, Jane and Shrimp the Whippet bought their Manhattan Compact campervan from Sussex Campervans in 2017 and named it "Viv the Van". Since then they've travelled far and wide, especially since Geoff secured early retirement in April 2018.
"We use Viv the Manhattan campervan as a second car, and until recently I used it for my work managing security and doing property inspections," says Geoff. "That meant covering a wide area from Dover in Kent to Brize Norton. It's quite easy to park. Jane is quite small - just five foot tall - so I mostly drive the van. It drives like a car and is easy to use, despite the fact that we are used to driving an automatic car."
They drove to Italy in June, enjoying a fantastic touring holiday in brilliant sunshine, with the added fun of going in search of Geoff's grandfather's family roots in Sicily. He says, "Our friends have bought a place in Puglia, Southern Italy, so we made a plan to be away for five weeks and see how far we could get." It proved to be the perfect escape to mark the end of full-time work for Geoff.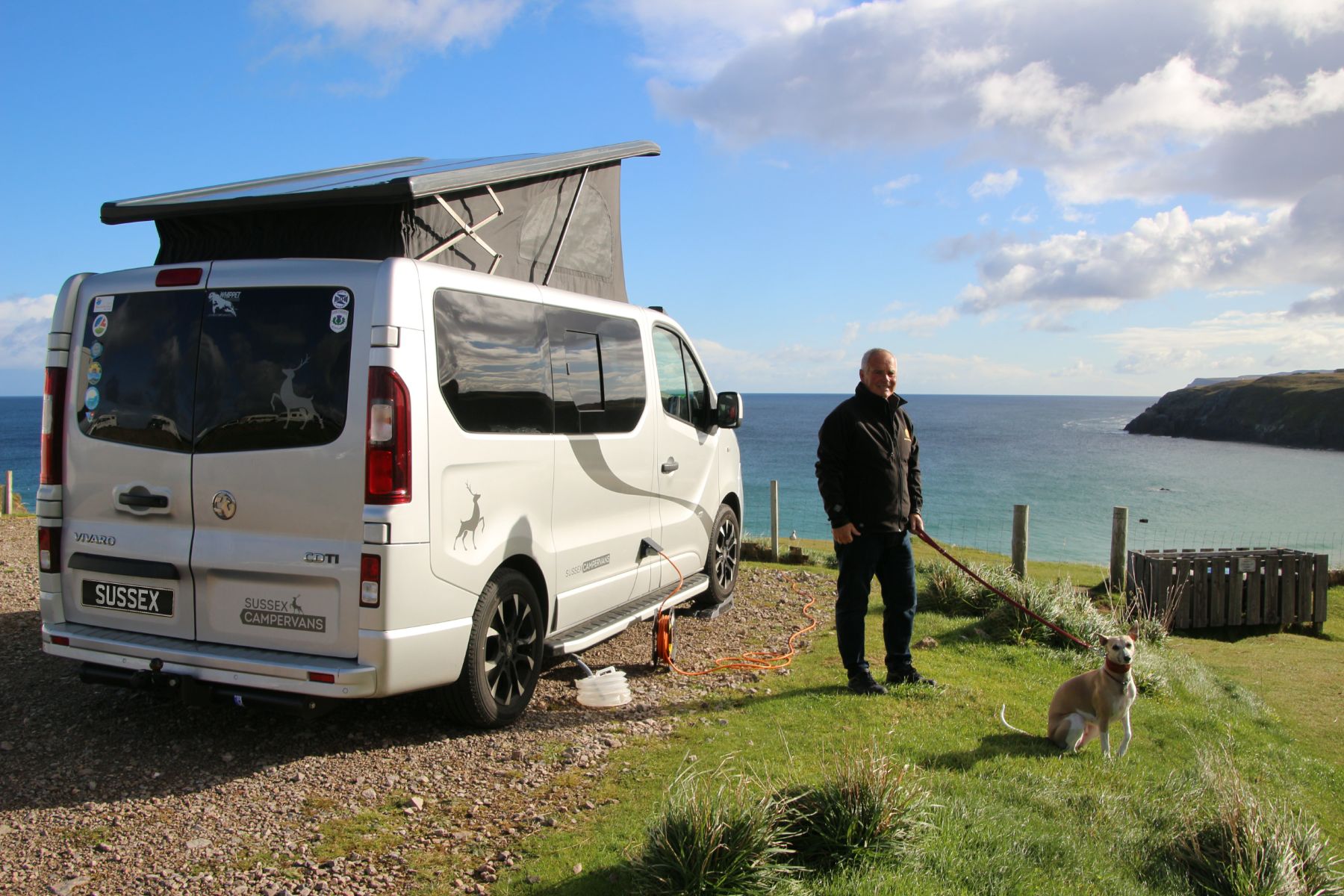 Then in September they headed to Scotland and explored the famous North Coast Route 500 (NC500) in their Manhattan campervan. The scenery was spectacular and when they were at Rosemarkie campsite on the Moray Firth they enjoyed watching dolphins playing along the shore - from the warmth and comfort of their campervan.
On land, they were joined for dinner by magnificent stags while camped beside the loch at Applecross Caravan and Motorhome Club Site. Perhaps they were attracted by the Sussex Campervans stag livery.
While they were in Scotland the weather "turned" and they battened down the hatches for a huge storm one night at Applecross. Fortunately it all blew over and they carried on with their campervan holiday in Scotland. Jane and Geoff recommend the NC500 route - but there were a few chilly days when Shrimp hid under the duvet, hoping nobody would see her.
Words: Kate Taylor
Photos and adventures: Jane and Geoff
Would they recommend campervan life to their friends, I asked them? Their lovely google review of Sussex Campervans says it all.
Jane wrote:
★★★★★
"We've had our Vivaro-based Manhattan Campervan since April '17 and are enjoying our adventures with her and our Whippet Shrimp! The staff are always available for advice - even when we had a technical problem in Slovenia we could get help on the phone! The aftercare has been great and we're always in touch via social media!"
★★★★★
---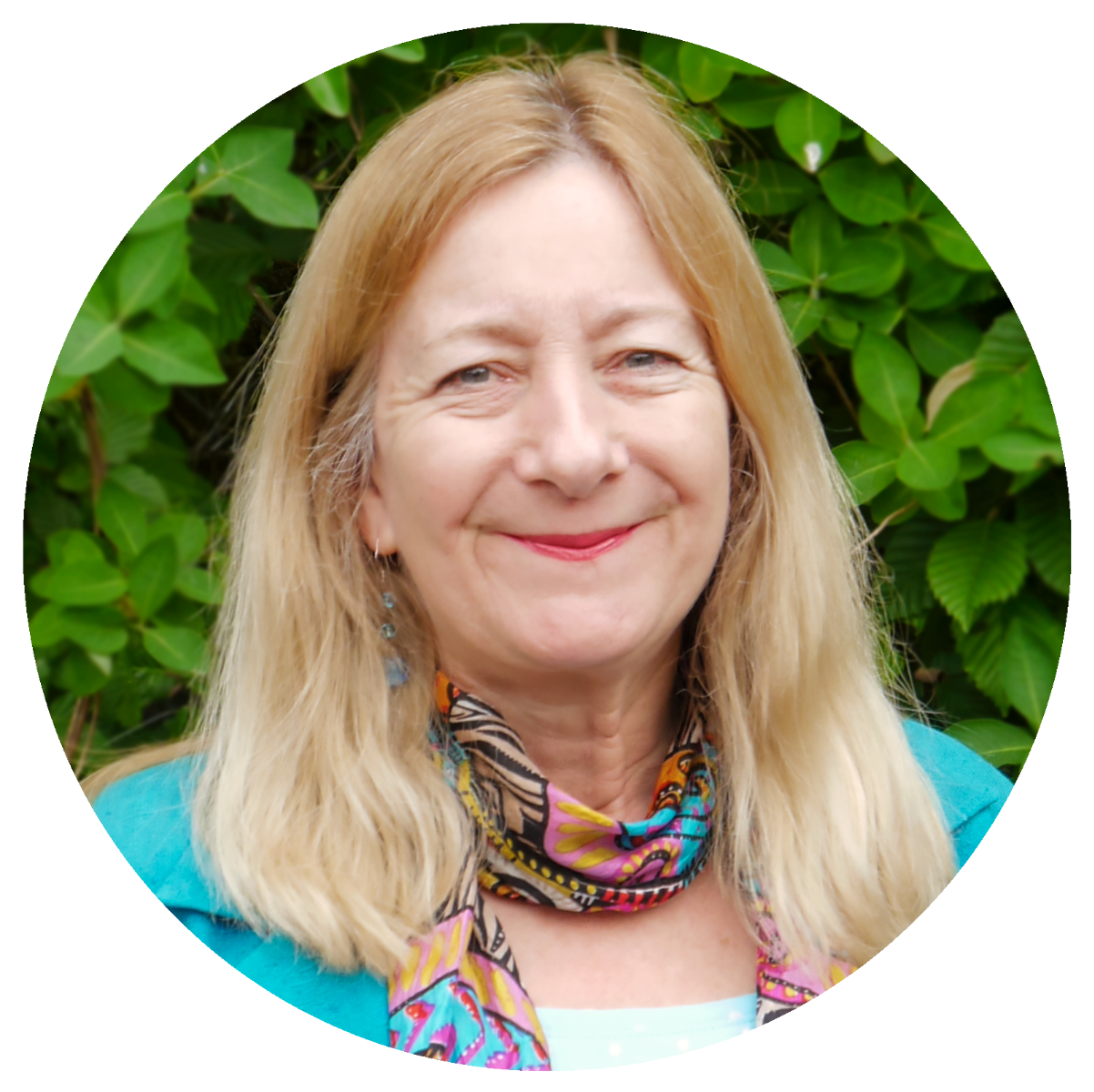 A travel expert and a passionate writer with a creative spark, Kate has specialised in writing about campervans since 2008. Kate has worked for magazines such as Motor Caravan, Caravan, Practical Caravan and Practical Motorhome.
---