Owning a CamperCar enables Jean to remotely supervise youngsters as they gain Duke of Edinburgh Gold Awards, even in her late 70s.
Jean has just bought her second NV200 CamperCar from Sussex Campervans, this time choosing a bespoke CamperCar Solo, made to suit her lifestyle and giving her more floor space at night than the standard CamperCar layout.
Jean lives in East Moseley, Surrey, but spends a lot of time in the Brecon Beacons of Wales, supervising Duke of Edinburgh Awards groups of children and young adults. I asked her how she first discovered this outdoor life - did she go camping with her parents?
"Not at all, I ran wild as a child - you could, in those days," says Jean. "My father was stationed in North Wales in the War and I was an only child. There were two rules - do not go into the quarry, and don't walk across the aerodrome, in case a plane lands on you. So, I climbed lamp posts and trees and - of course - explored the quarry. Once, I had a ride in a quarry cart, with the quarrymen. Children could do what we liked, as long as we were home for tea at six."
"One day, I was in the aerodrome with my friend and we realised we'd be late for tea. We weren't allowed to run across the landing strip, so we were running all round the edge of the field and a pilot spotted us! He told us to get into the front of the two-man plane cockpit and he taxied us across the field. Then he gave us a big telling off and we ran home in time for tea!"
"Later, I got into camping through school, then Guides. I became a Guide leader and then started encouraging children to try the Duke of Edinburgh Awards Scheme. I've been doing that for 40 years now. I do remote supervision of the DofE Gold Award group and closer supervision of the Silver and Bronze groups. The DofE Gold route in the Brecon Beacons takes in the Pentwyn Reservoir and the Pontsticill Reservoir. With the campervan I do a pre-expedition trip to make sure the route is still safe, then during the DofE activity I park up on little roads that cross their walking route so that I can check they are okay. I've done it for more than 30 groups. Then I get a coffee at the Dol-y-Gaer Outdoor Education Centre - I'm such a regular that they invite me for a coffee and chat in the office!"
"I help my church youth group, too, and I encourage some of those kids to go for the John Muir Award. We think of a topic, then make a project with evidence for the four stages - discover it, explore it, conserve it, tell it. Then we submit the entry. Each child and the course provider receives a certificate."
"One of the church group's young adults is autistic and he did a 'Big Bee Count'. The scheme was delighted - they want to see youngsters exploring as many wild places as possible and connecting with nature. I had a dozen kids doing it at once and helped them to submit their entries. Parents can do it at home, too. Say you went camping, you could submit an entry, saying that you are exploring an area to conserve it. The activity could be a simple litter pick. To submit an entry you would just need to send before and after photos of the area, the children collecting litter, and the bags of rubbish afterwards and write a few words in each category - discover it, explore it, conserve it, tell it."
"With other leaders I've also taken kids on the Brecon Mountain Railway and to visit The Big Pit."
"I use my campervan for everything - it's my only vehicle. I also design and make felt creatures - reindeer, sheep, mice, rabbits and chickens with long, dangly legs and big feet - as gifts for my family and friends. I thought you'd like the see the reindeer - they match the Sussex Campervans stag logo!"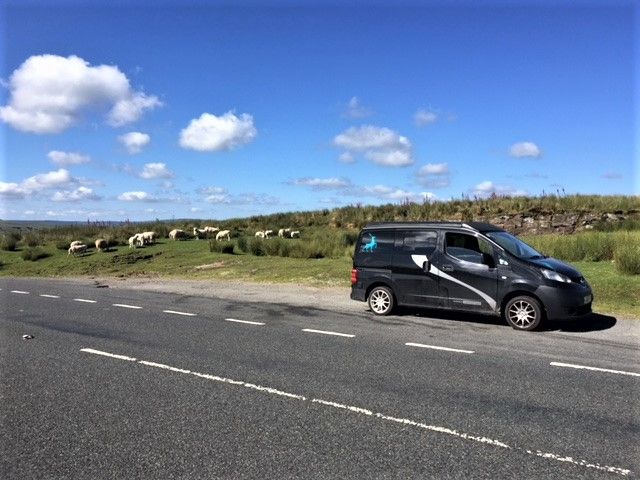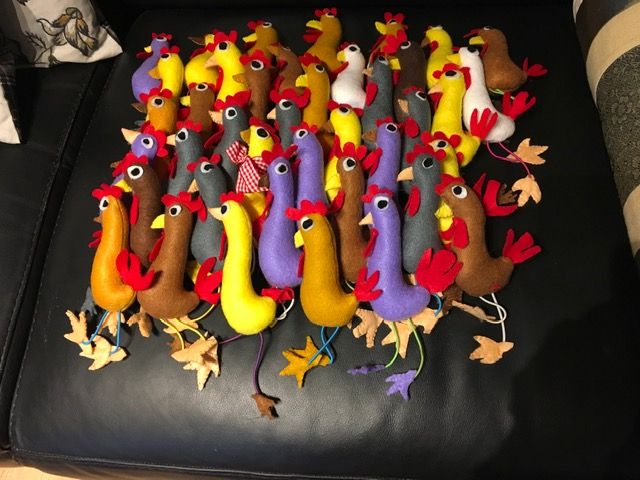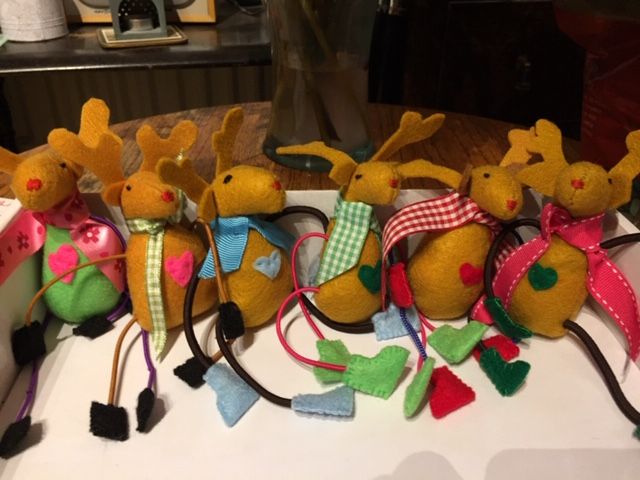 ---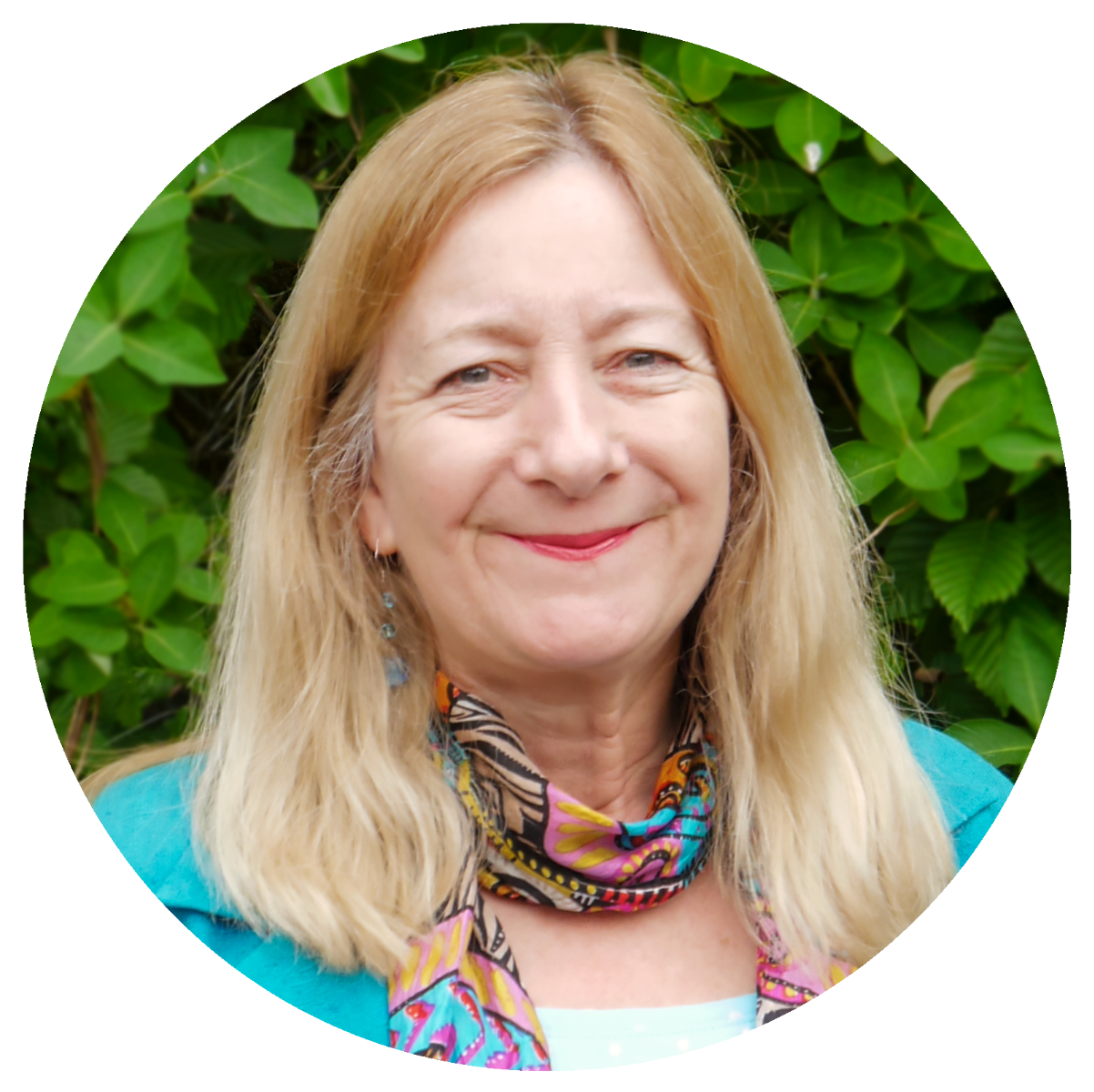 A travel expert and a passionate writer with a creative spark, Kate has specialised in writing about campervans since 2008. Kate has worked for magazines such as Motor Caravan, Caravan, Practical Caravan and Practical Motorhome.
---