Musician John and yoga teacher Julie love their red Nissan NV200 CamperCar "Beano" from Sussex Campervans - here's why...
"We took delivery of our lovely NV200 CamperCar less than a year ago and we absolutely love it! In fact we almost "fight" over who's turn it is to drive it as we use it as our second car all the time," says John.
"When we saw the number plate, ending BNO, we looked at each other and both said 'Beano' at the same time. So that was it! It's bright red, which really stands out and draws lots of comments and jealous looks when we pull up on a campsite."
Beano is a custom-made NV200 mini campervan, and John says, "I play a lot of music and my wife Julie is a yoga teacher, so we put a few discreet decals on the silver stripe that Sussex Campervans put on for us. Musical notes for me and a small yoga symbol, with the words 'Just Breathe' on the back panel."
John brought his guitar along when they collected their campervan and we realised that the interior needed somewhere safe for John to store his guitar to keep it safe on the road. He says, "The lovely people at Sussex Campervans fixed up a simple but effective little extra for me. I now have special straps attached inside and under the roof panel. Together they comfortably house my travel guitar. So when we stop for the evening, I'm generally entertaining the missus with a few songs, whilst she's usually knitting something for the many grandchildren now coming on the scene! We've had Beano the NV200 CamperCar for less than a year, but already have been on trips to Cornwall, Dorset and Norfolk. We've also been to a couple of music festivals with it."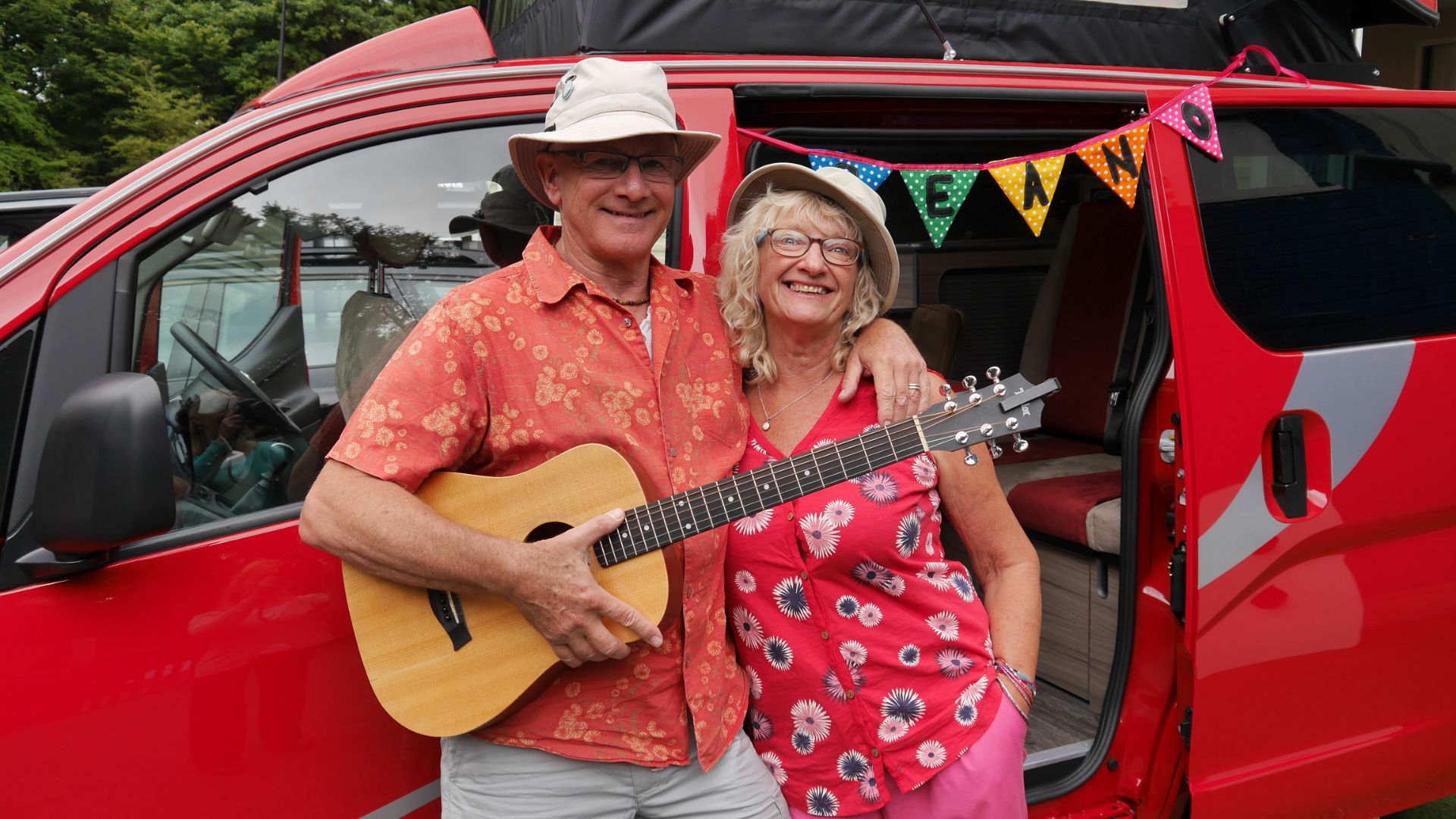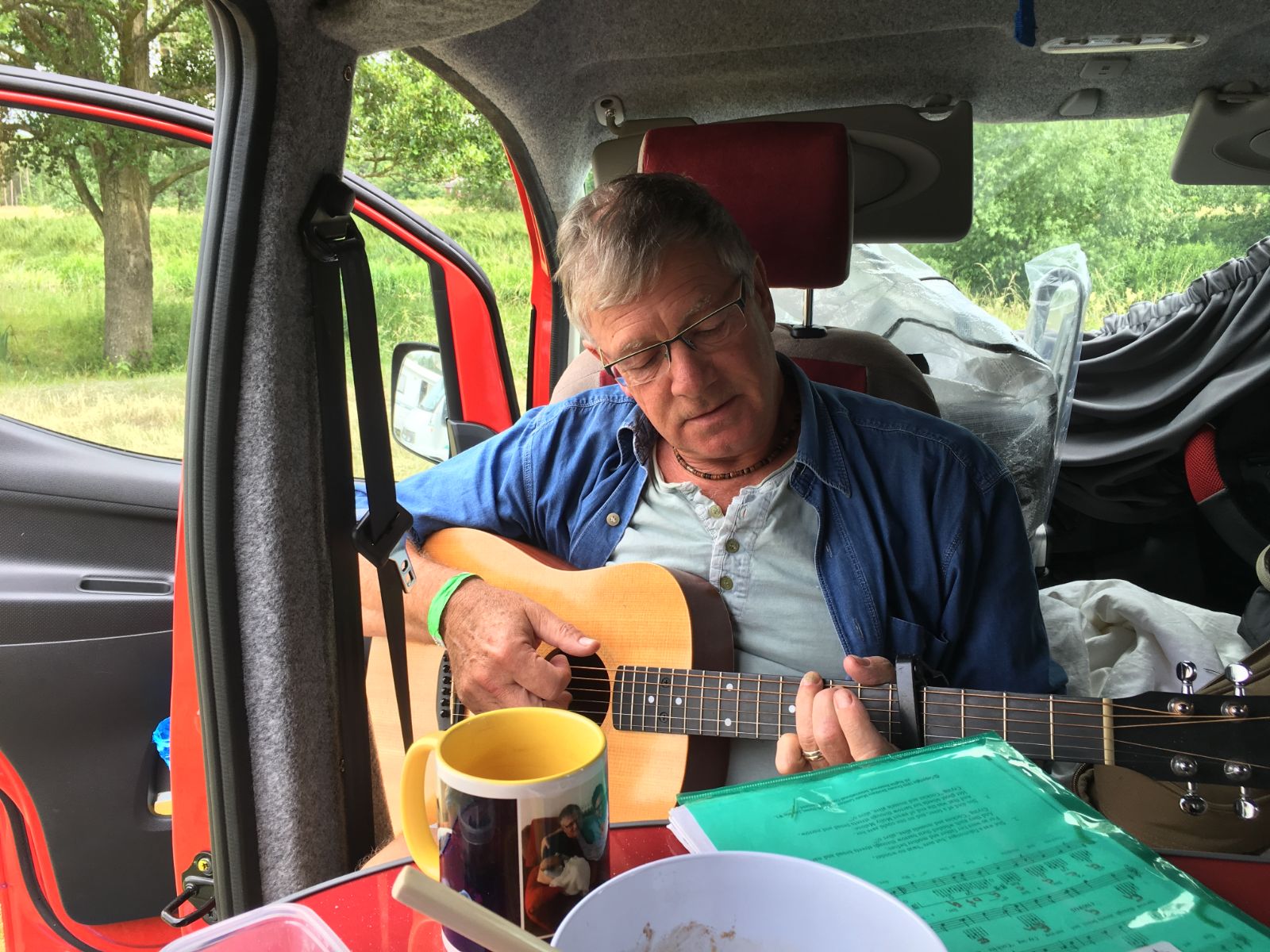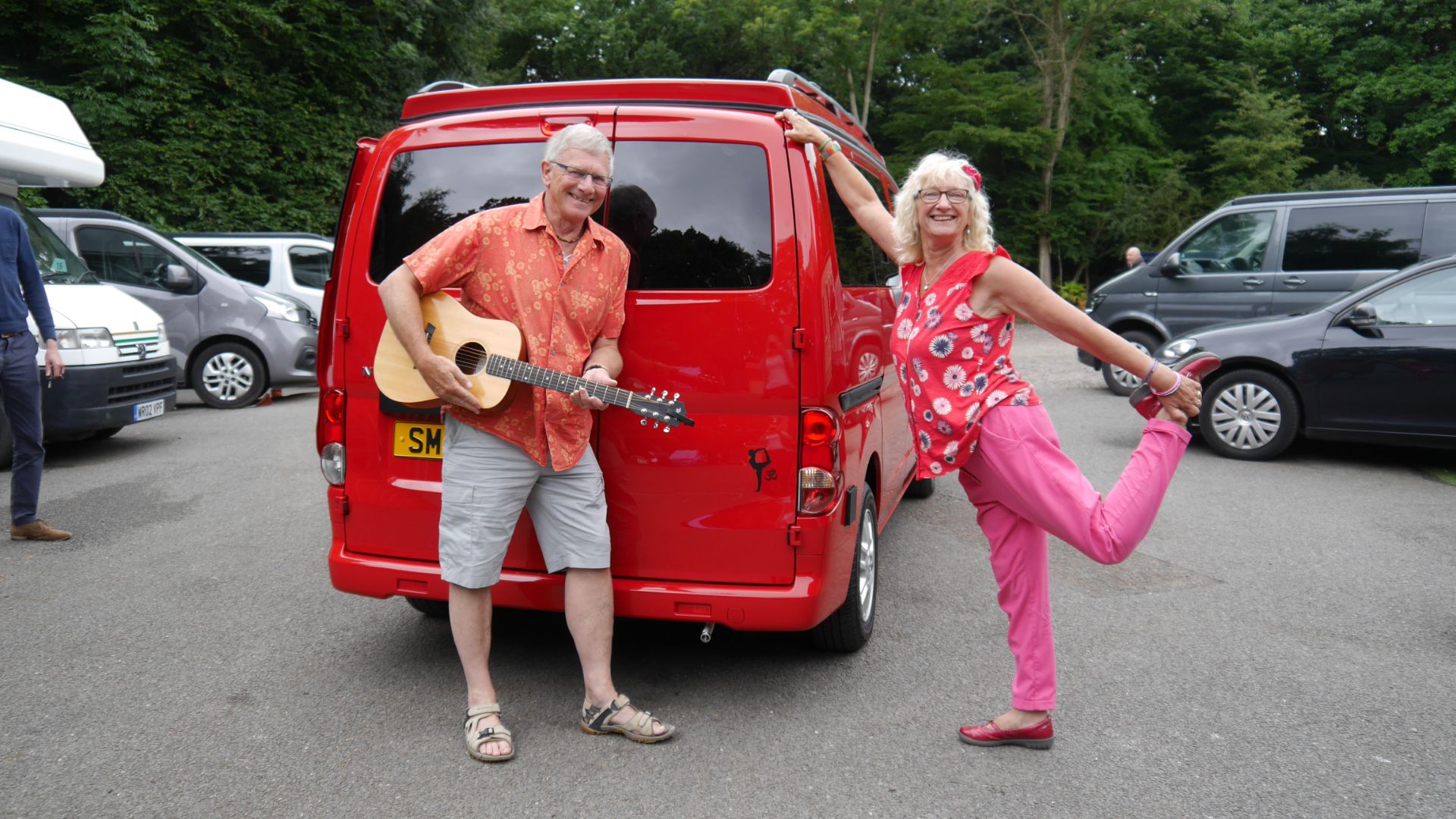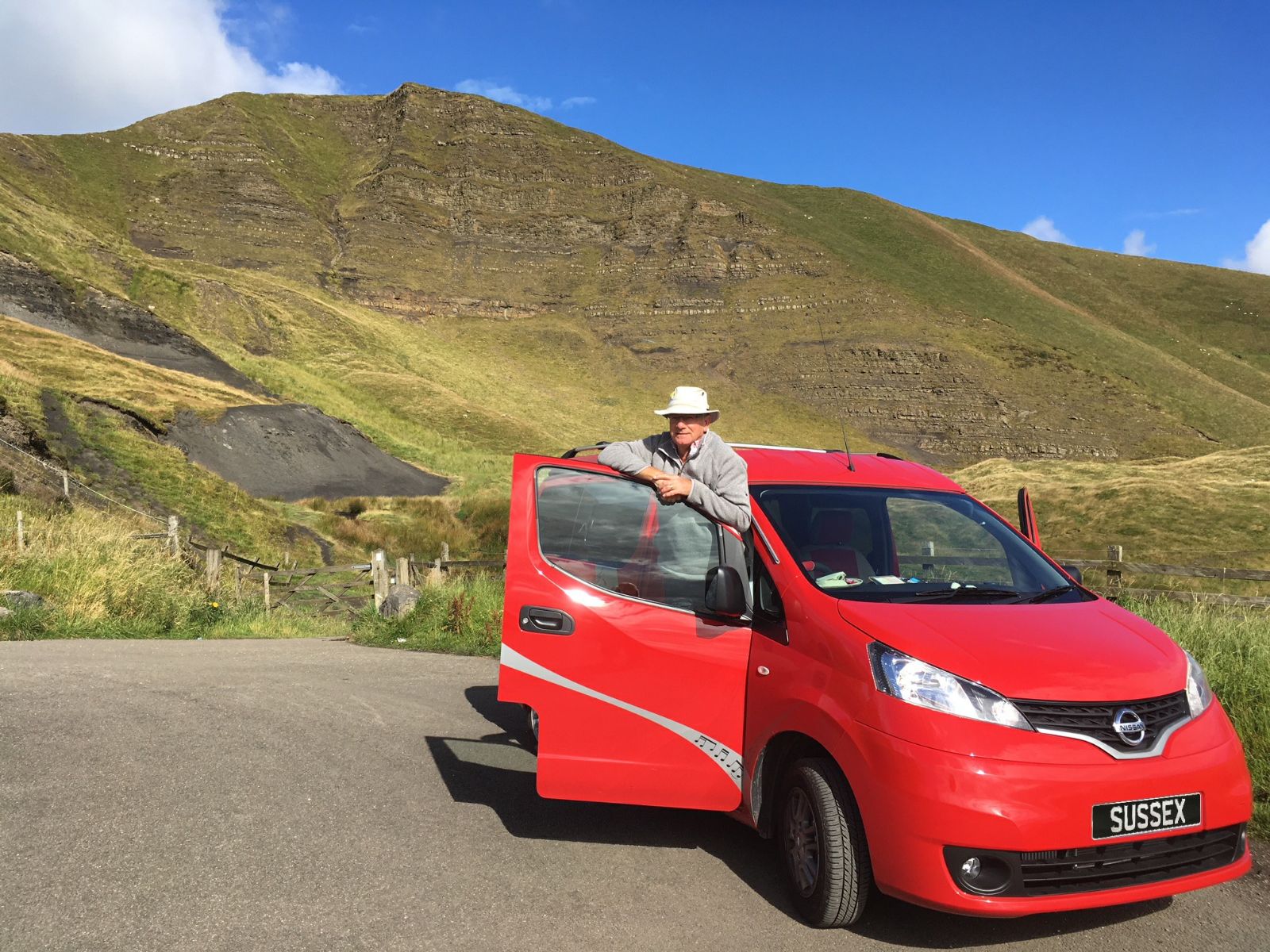 ---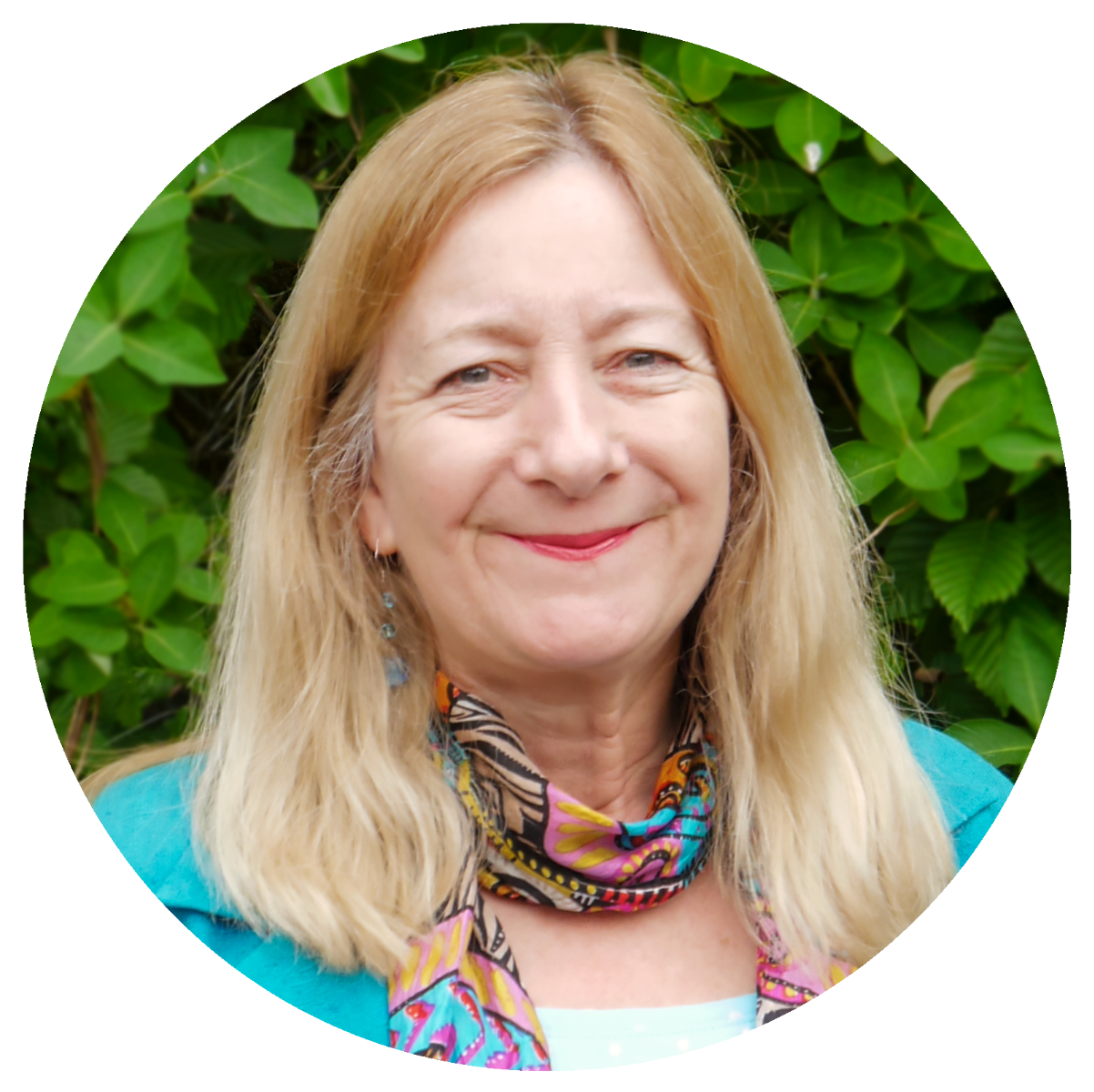 A travel expert and a passionate writer with a creative spark, Kate has specialised in writing about campervans since 2008. Kate has worked for magazines such as Motor Caravan, Caravan, Practical Caravan and Practical Motorhome.
---