When it comes to family campervan holidays, we have just one regret - that we didn't start earlier, says Georgie, who collected their Manhattan MPV from Sussex Campervans with her husband and son a few years ago.
Still haven't bought a campervan? In 2016 Georgie, Nick and their son Harry (nicknamed 'Smallfry' at the time) were new to this lifestyle. They popped in to Sussex Campervans near Horsham to see our range of family campervans, loved the quality and ordered a Manhattan MPV for family campervan holidays.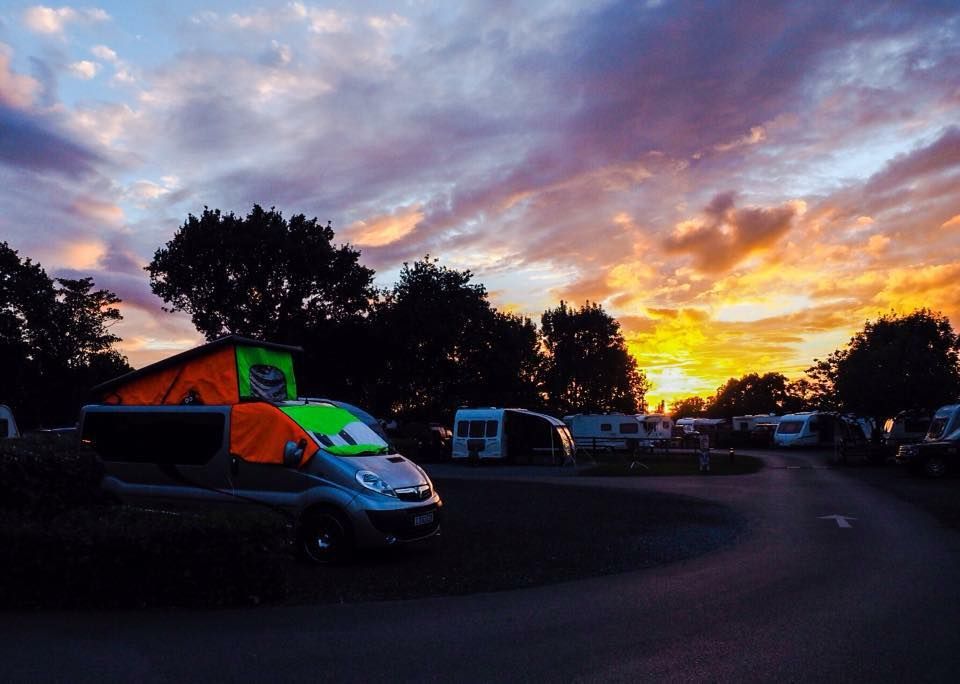 Since they collected it, they say they've never looked back!
For their first outing they went to Hayling Island, parked facing the sea, and cooked sausage, mash and beans for lunch. Since then, the Manhattan MPV has been in constant motion. Georgie says, "We've been to Carisbrooke Castle, Osborne House and The Needles in The Isle of Wight. We went to Dorset and stayed at a tiny Certificated Location campsite so close to the sea that our phones thought we were located in the English Channel. We visited Brownsea Island and saw red squirrels. Then we visited Brixham in Devon and visited as many castles as we could find."
"We decided to visit Derbyshire and saw lots of caves. We went to visit Yorkshire and saw Rievaulx Abbey in the North York Moors National Park, then York and Whitby." Georgie says, "We had a few days in Dorset. It's lovely to be able to cook up a lunch in a car park, looking out to sea at Kimmeridge Bay." Campervan life bonds their family together more firmly than ever, through wonderful shared experiences and irreplaceable memories.
We explored 1066 Country
More than a year after buying their Manhattan from Sussex Campervans, Georgie said, "Our first 2017 trip in our lovely camper was to Battle, East Sussex. We went to Battle Abbey and Pevensey Castle and a one-night break felt like a week's holiday."
"Harry is happy to travel on the back seat in the campervan... I suspect it has more to do with access to the food cupboards, as the crisp and biscuit wrappers seem to multiply, whilst the contents of the lockers mysteriously vanish! It means I get lots of space at the front, so I crochet colourful blankets for chilly evenings when we're enjoying a barbecue or just sitting outside the campervan. I also map read for Nick when this is required."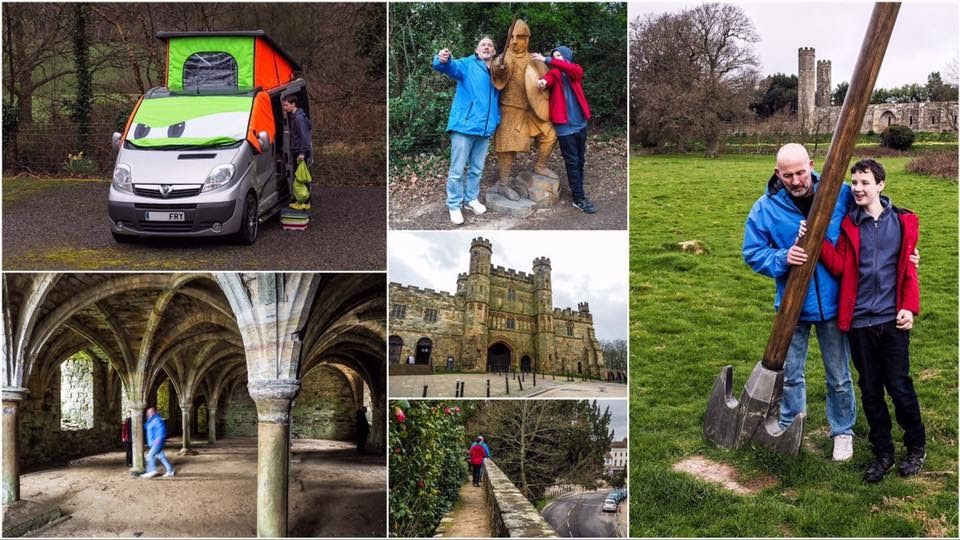 Best camping gear
"Perhaps the most useful camping accessories we have bought for our Sussex Campervan and awning are a collapsible bowl and collapsible drainer. They are easy to stow, and make post-evening meal washing up far easier. We also have a pegless clothes line, on which we dry tea towels in the awning during the day, and of course our wrap-around screens which keep the pop-top roof tent warm and toasty as well as providing a degree of sound insulation."

"The driveaway awning is essential for that extra bit of space when we go on family campervan holidays. Quite often Nick will be preparing vegetables in the awning, while I cook in the van. The overhead cupboards are brilliant... So many little bits are stowed - clingfilm, tin foil, polythene bags, battery chargers for cameras, plasters, painkillers and a pack of cards for evening games. We absolutely love the freezersection of the 50-litre fridge."
The Manhattan MPV campervan is versatile. She says, "It also doubles as the hockey match tour bus, so we end up serving tea, coffee and hot chocolate to the team on location."
"Thank you for the best gift we have ever had - campervanning."
Words: Kate Taylor
Photos and adventures: Georgie, Nick and Harry

Nick has kindly given us a short but very nice Google review, too. He simply wrote:
★★★★★
"Great Service , Great Vans!"
★★★★★
---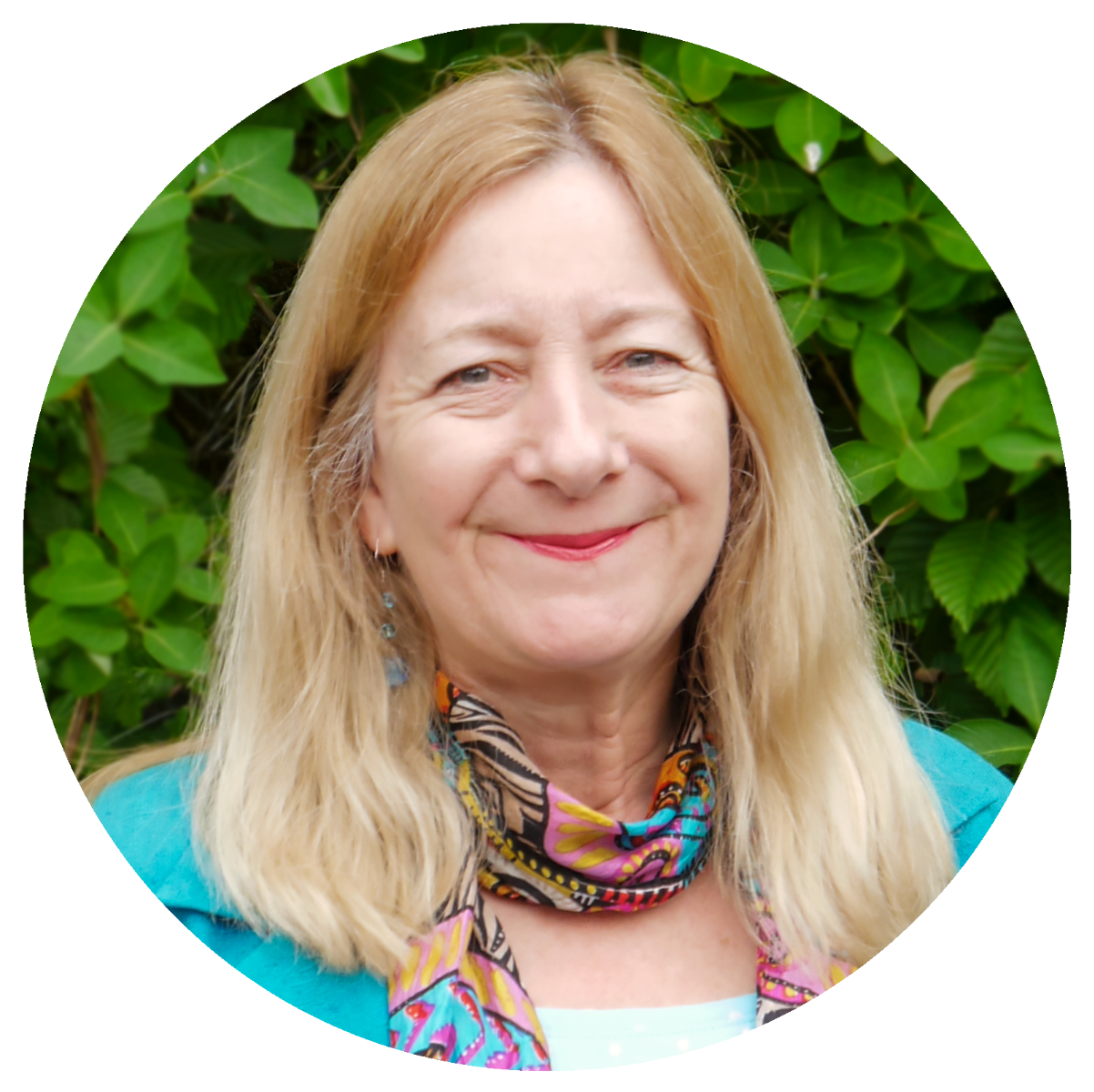 A travel expert and a passionate writer with a creative spark, Kate has specialised in writing about campervans since 2008. Kate has worked for magazines such as Motor Caravan, Caravan, Practical Caravan and Practical Motorhome.
---