Patsy and Tony (the singing duo Topaz, of Britain's Got Talent fame) bought their Manhattan MPV from Sussex Campervans in April 2018 - so how have they used the camper since then?
When they popped in for their campervan's first annual habitation service I put the coffee on and asked how they've used the camper so far.
Tony said, "We have had a lot of short trips in the campervan. We went to the Wye Valley, Yorkshire, Romney Sands, Sandwich Lakes, Heathfield and the New Forest."

Tony and Patsy have just returned from the New Forest - they're enjoying exploring the UK in the campervan in a series of mini-breaks
Short breaks visiting friends and exploring Britain work well for the couple, because they are busy running two community choirs in the Lamberhurst and Tonbridge areas of Kent.
Tony explained, "One of the choirs focuses on harmony singing, using popular songs from the 1950s to the 1960s. That choir was originally set up as an afternoon session to help dementia sufferers, but is now for retired folk - and anyone who is around at that time of day. The other choir sings music from the 1950s right up to the present day. We also give individual singing lessons." Tony and Patsy like to encourage everyone to sing, whether they've ever been part of a choir before or not. Patsy joked that Tony has filled their house with sheet music.
camping at Weston-Super-Mare
The couple did manage to take some holiday time last year, though. Tony continued, "For a longer trip we went to Weston-Super-Mare, where I grew up. We stayed at the Uphill Boat Centre campsite, which brought back so many good memories of my childhood. I loved showing Patsy all the places I used to know." The campsite has a shower block and sells cold drinks and snacks in its Wharfside Cafe on-site. It's based in a nature reserve, on the edge of the Mendip hills, just five minutes' walk from Weston-Super-Mare beach. There's also a village shop, restaurant and two pubs close by, so it's no wonder Tony loves the place so much.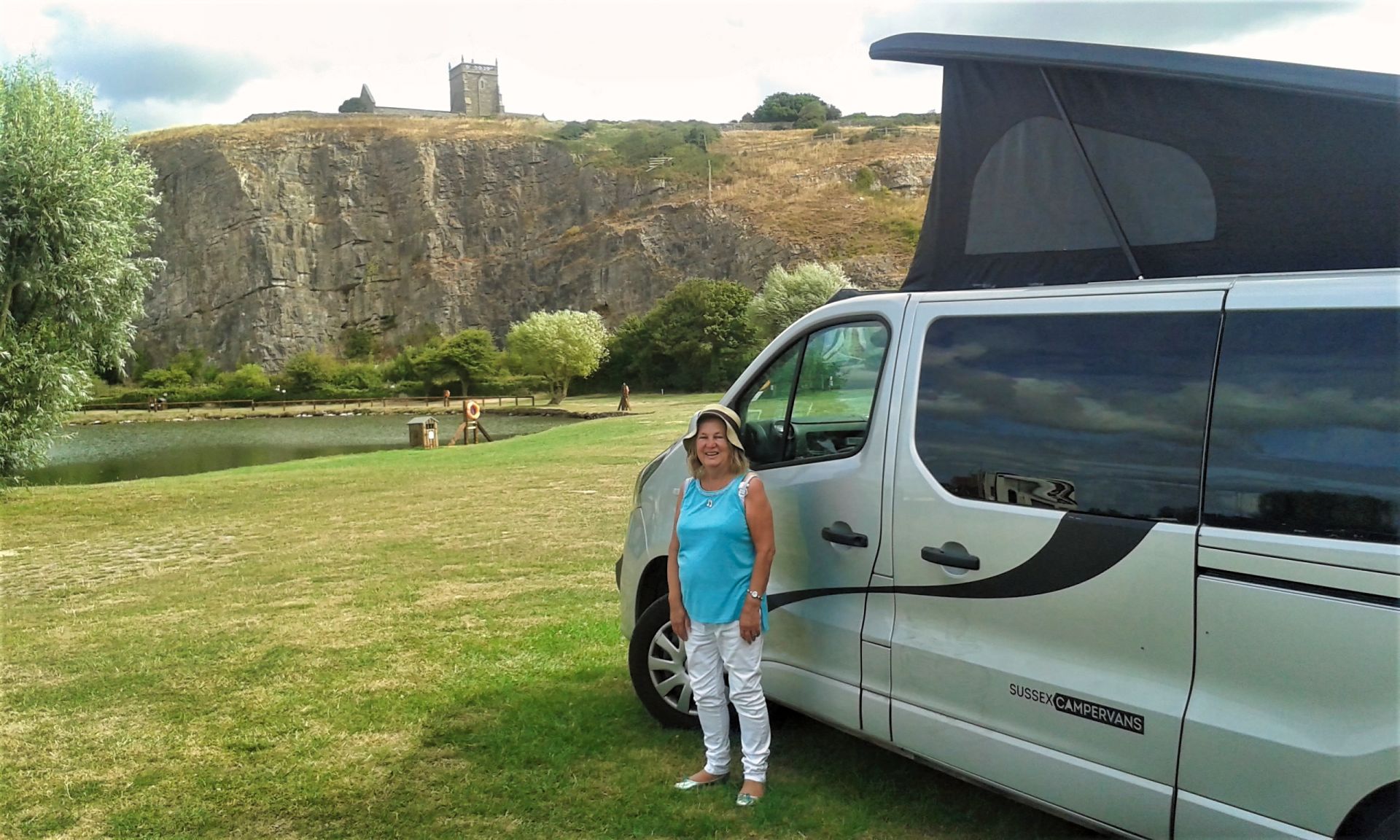 Uphill Boat Centre's campsite in Weston-Super-Mare is perfectly placed for beach days as well as walks on the Mendip Hills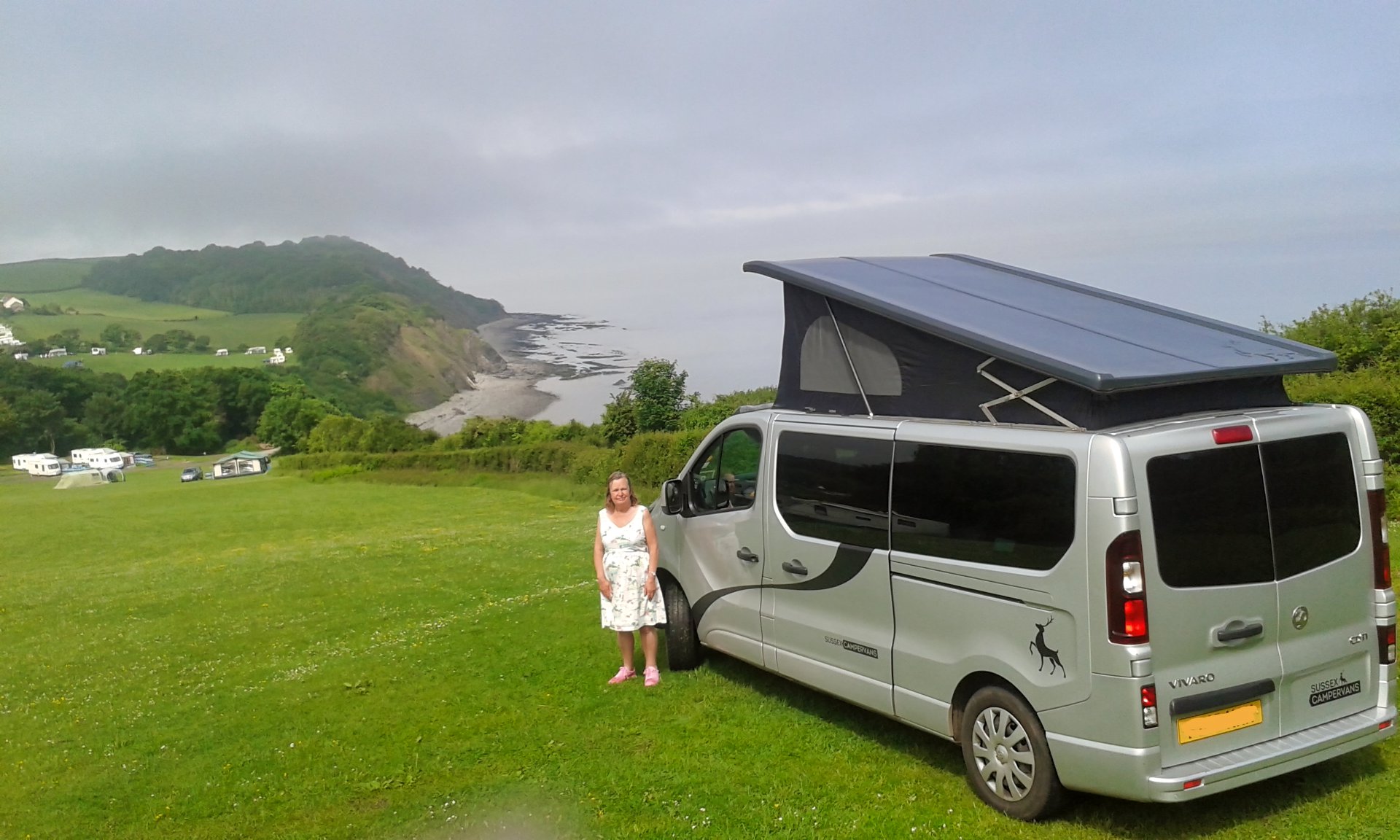 Further down the coast Tony and Patsy stayed at Watchet - where they had this fantastic view from the campsite
Patsy said, "Another time we went to Hastings with the grandchildren. There were five of us sleeping in the campervan - us in the double bed, two children up in the pop-top roof and one sleeping on the ottoman. He's not small, he's 15 now, but he prefers to sleep on the ottoman rather than up in the roof tent area, just in case he needs to get out of the van at night."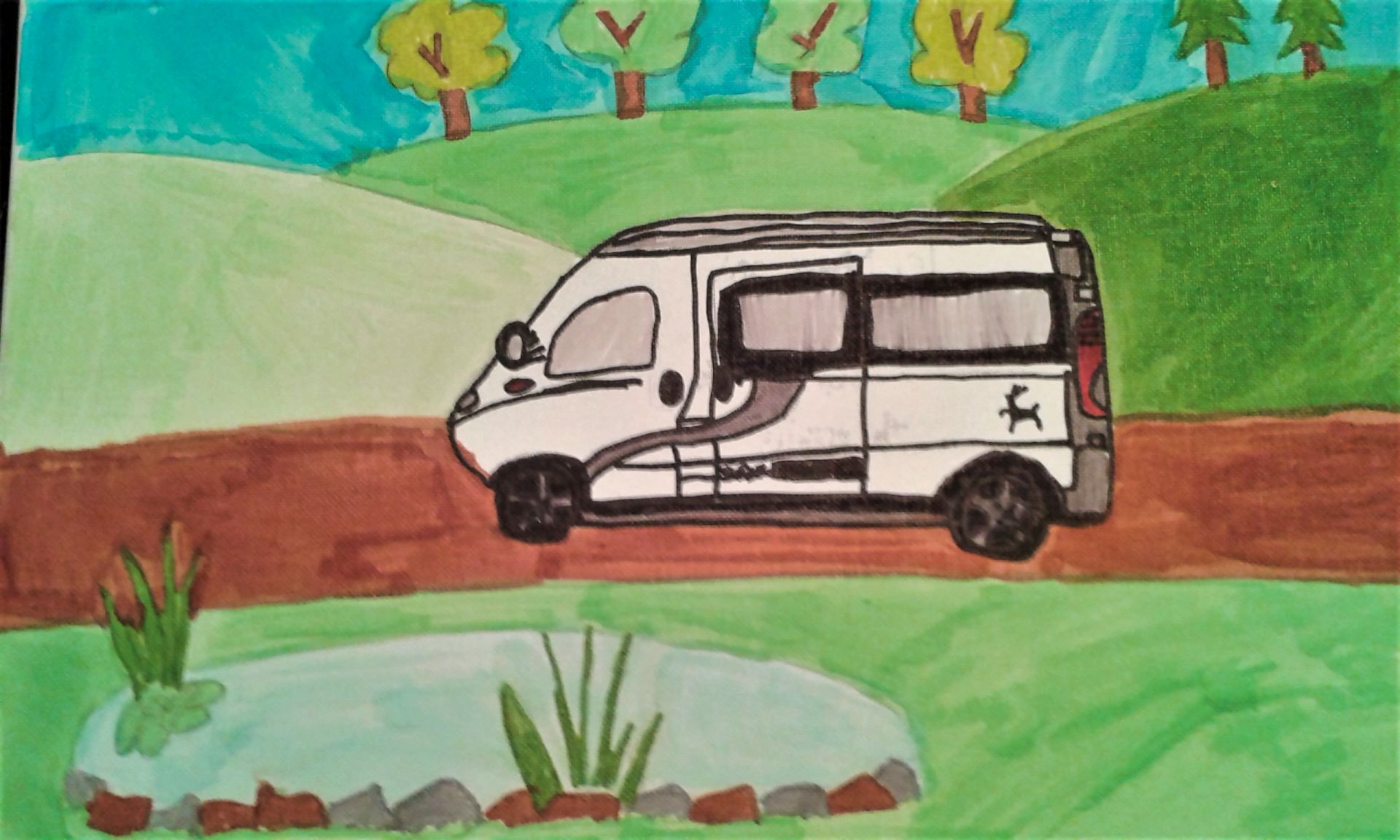 Their grandchildren love campervan life and young Ella drew this portrait of the Manhattan MPV, complete with the Sussex Campervans stag logo on the side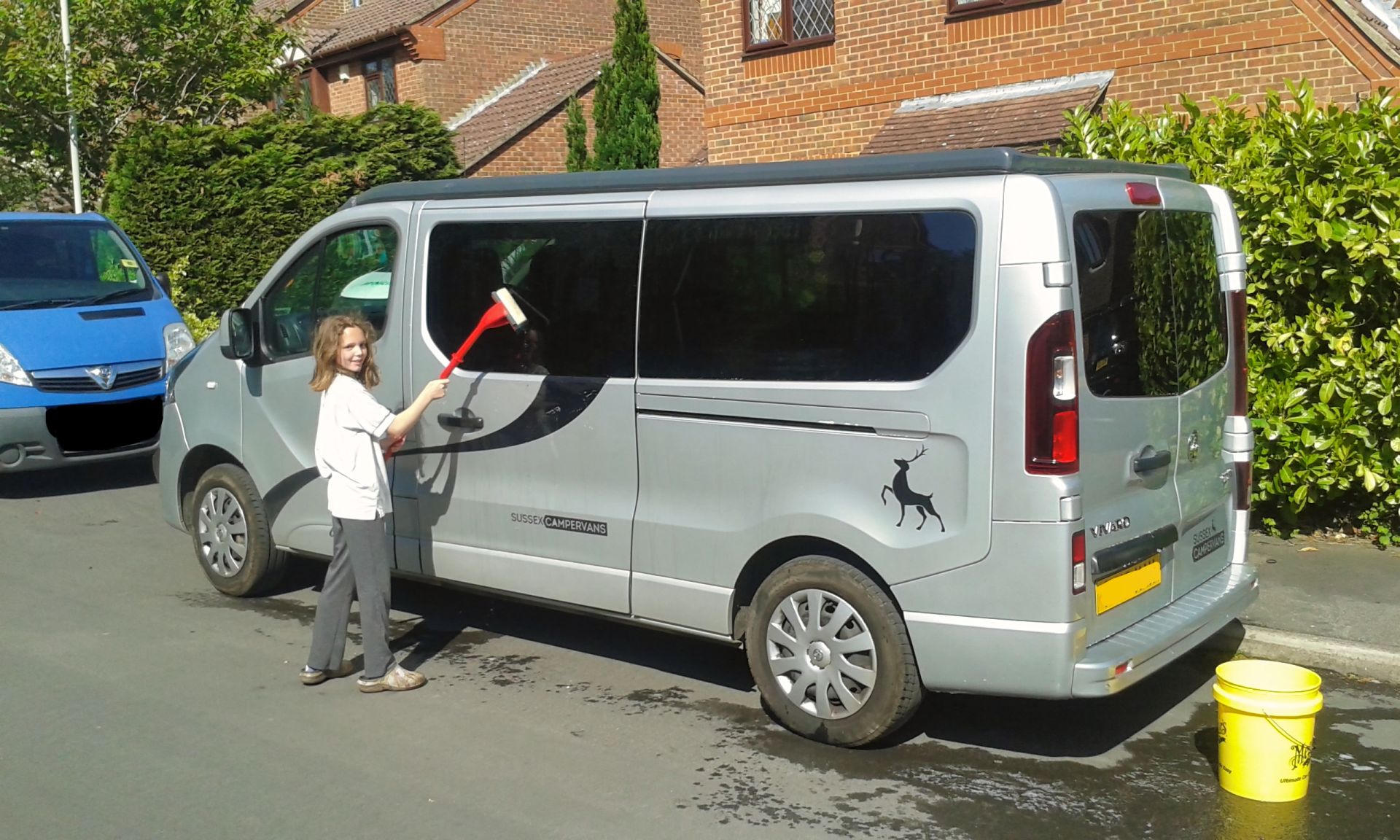 Tony and Patsy love seeing their grandchildren and taking them out in the van - and their sweet granddaughter Ella even washes the camper between trips!
Words: Kate Taylor
Photos and adventures: Tony and Patsy
---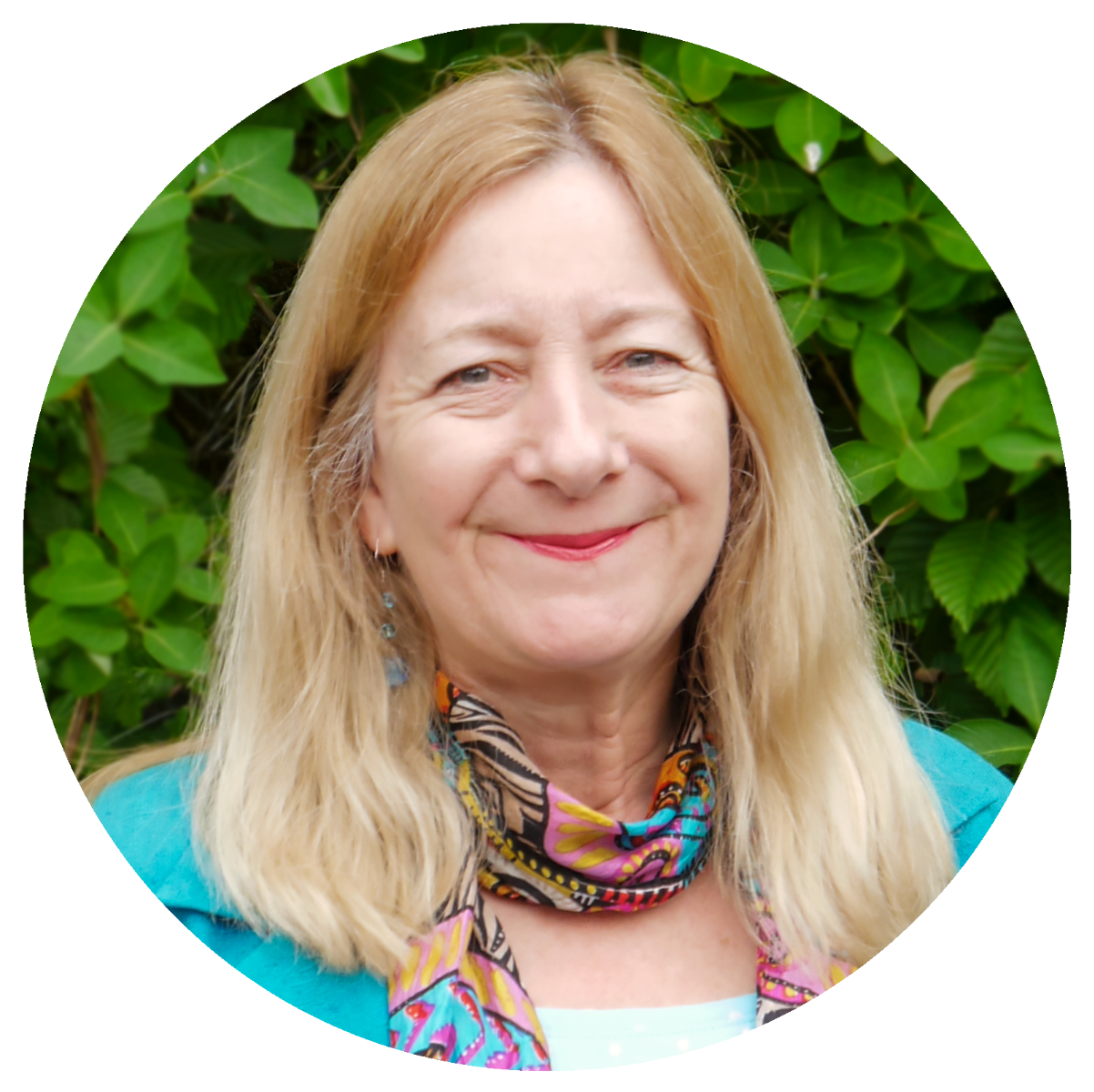 A travel expert and a passionate writer with a creative spark, Kate has specialised in writing about campervans since 2008. Kate has worked for magazines such as Motor Caravan, Caravan, Practical Caravan and Practical Motorhome.
---