Our Scottish Campervan Adventure: Part Four
On the 12th day of their Scottish campervan adventure, Angela and Trevor visit the Culloden Battlefield and Brodie Castle's Playful Gardens in their Sussex Campervans NV200 Camper
Day 12 – Culloden
One of the most important places on our list of Outlander film locations to visit in Scotland was the Culloden Battlefield. And on Day 12 of our Scottish campervan adventure in our Sussex Campervans custom camper conversion we headed for this historically significant – and poignant – place.
We visited Fortrose Cathedral in the Black Isle, then drove up to Inverness to see the Culloden battlefield and Visitor Centre. This is an amazing place, but it made us feel very sad to be walking on the battlefield where all those Highlanders were killed and are buried.
Next we saw Clava Cairns and stone circles. We went to Fort George, a large garrison fortress, built in 1746, which we found very interesting.
We stayed at Nairn Camping and Caravanning Club site. It has a temporary shower block, but it was all nice and clean and the people were very friendly.
While we were there we visited Nairn town and beach, then went on to Brodie Castle and Playful Gardens, which are both worth a visit during any Scottish holiday.
The best place to see seals
Finally we discovered Findhorn Harbour and sand dunes, where we watched the seals and ate our evening meal on the sand dunes, watching the sun go down. It was the most perfect day, being warm and sunny. We loved Findhorn.
Day 13 – Aberdeenshire coast
We left Nairn for the Aberdeenshire coast in the next phase of our Scottish campervan adventure and visited Spynie Palace – a fortified house for bishops, dating back to the 12th Century. Next, we went to Lossiemouth, 'the jewel of the Moray Firth', renowned for golf and RAF Lossiemouth.
The Scottish Dolphin Centre at Spey Bay was our next destination, and this is probably the best place to see bottlenose dolphins, seals, ospreys and sea birds – and sometimes otters. There are films and displays to enjoy as well. The next place we visited was Portnockie, where we saw the curiously shaped Bow Fiddle Rock – a sea arch made of Quartzite.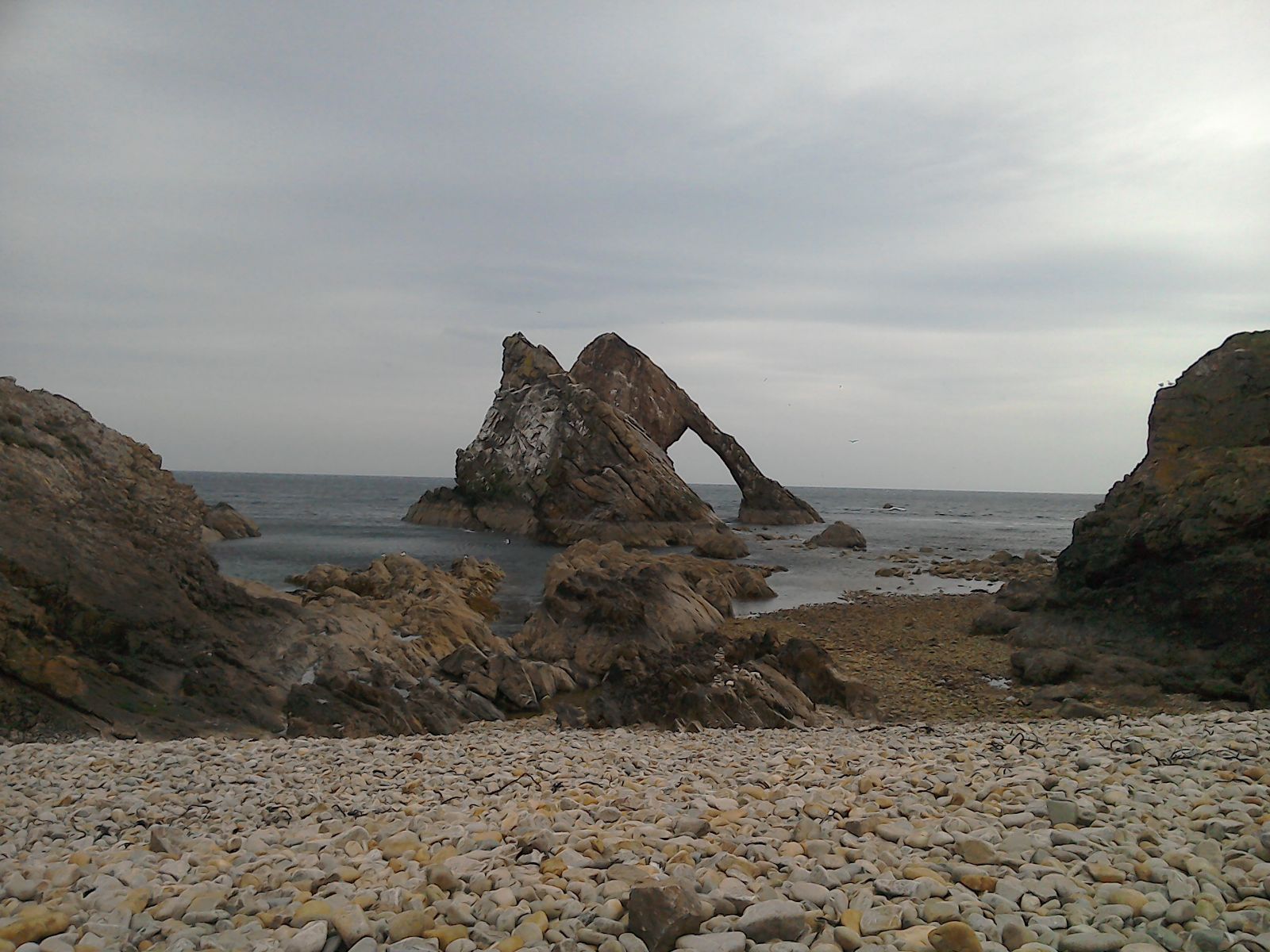 We stayed at a campsite in Turriff, which perhaps wouldn't have been our first choice, but was quite adequate. We were glad to stay there, considering that we'd left it a bit late in the day.
Day 14 – Castles and gardens
We discovered some beautiful stately homes, castles and gardens, run by the National Trust for Scotland. First we went to Fyvie Castle, which was built in the 13th century and is full of beautiful Edwardian furniture and ancestral portraits.
Next we explored Pitmedden Garden and Museum of Farming Life. This featured an amazing Renaissance formal walled garden, with six miles of clipped box hedges and bright flowers – it's well worth seeing if you're in this area during your own Scottish campervan adventure. Then we went to Tolquhon Castle – a romantic ruin, with a tower house built in the early 1400s.
Our final 'attraction' of the day was Haddo House, and we took the time to have a guided tour of this impressive Palladian mansion. Haddo House was designed by William Adam and was completed in 1736.
Then we made our meal outside the camper and sat and ate it in the vast country park, all on our own. It was lovely.
That night we checked in to Haughton House Holiday Park, a woodland campsite set in another country park. It was not quite so good there, and it did rain. The campsite was okay, but not anything like as good as some of the best campsites in Scotland that we found.
Read more:
Our Scottish campervan adventure: Part one
Edinburgh, our first Outlander film locations and the best campsites near Edinburgh
Our Scottish campervan adventure: Part two
The best campsites in Fife, dramatic Outlander film locations and a sandy beach
Our Scottish campervan adventure: Part three
Kinross, Crieff, Castle Campbell, Pitlochry, a 1700s Highland village and the best place to see Dolphins
Our Scottish campervan adventure: Part five
We enjoy the delights of Loch Lomond before discovering one of the most impressive engineering wonders of our age
Nissan NV200 CamperCar: video, layout and sample specification
If you are wondering how to fit all you need in your campervan for a long tour, there are some brilliant tips here: Bobbie shares the art of travelling light.
---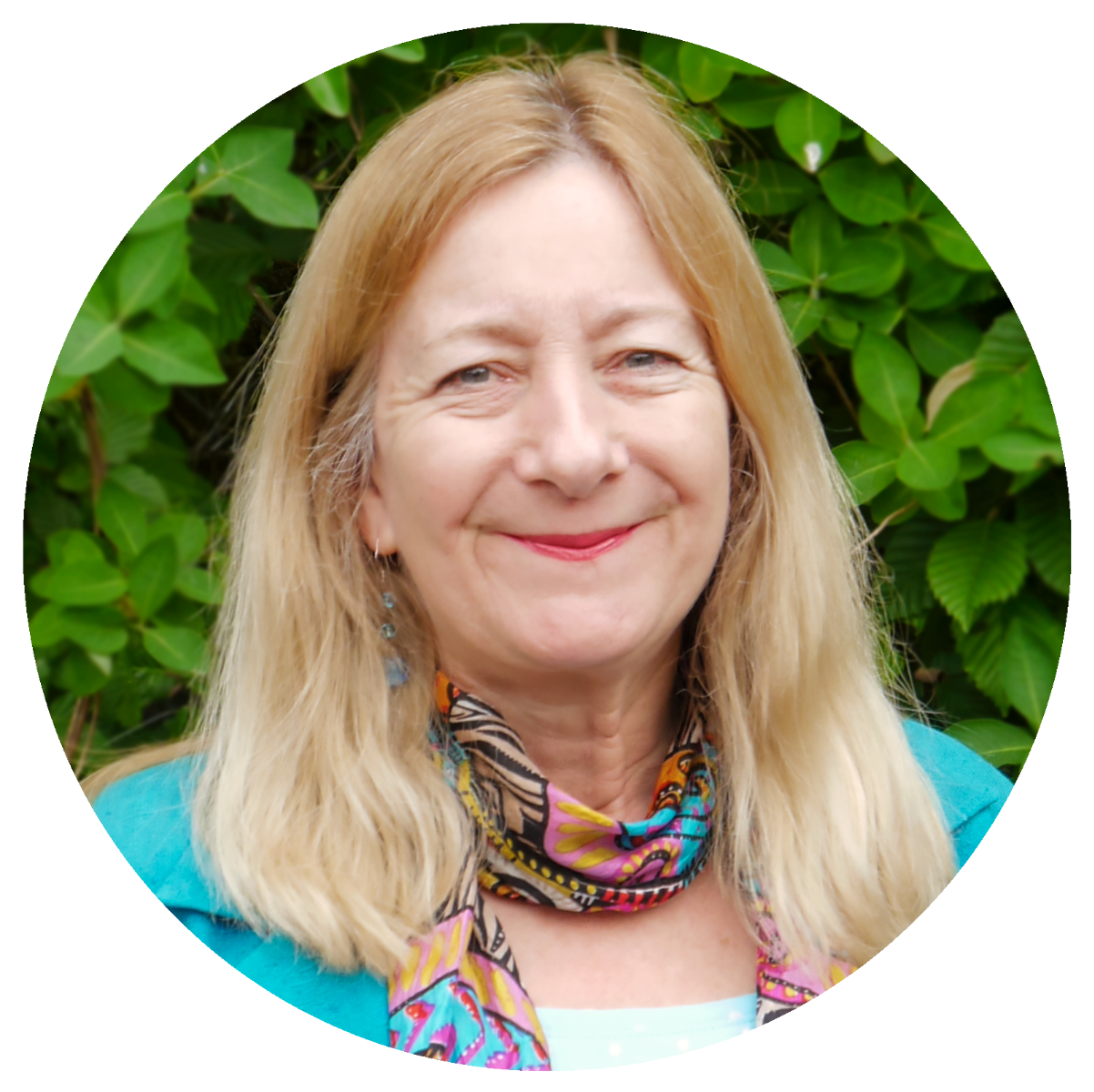 A travel expert and a passionate writer with a creative spark, Kate has specialised in writing about campervans since 2008. Kate has worked for magazines such as Motor Caravan, Caravan, Practical Caravan and Practical Motorhome.
---