Renault Trafic Camper - The Manhattan
The Manhattan offers a more spacious version of the classic campervan layout, with its side-kitchen and rock and roll double bed - the perfect family campervan
I designed the Manhattan range to fill the need for a well specified modern family campervan for two to five people. The Manhattan Compact and the more spacious Manhattan MPV are based on the brilliant Nissan NV300 or its twin, the Renault Trafic. These vans are wonderful to drive and are an even better boxy shape for conversion than the Volkswagen T6. Just like the VW Caledonia it has a side kitchen, with a Smev two-burner hob and sink unit and useful cupboards. You can have up to three travel seats in the cab and two on the back seat, which transforms easily into a Sussex Campervans rock and roll bed, designed by myself and independently tested for safety.
All our new campervans have an underslung LPG tank to power the hob and heater, with an external BBQ point. The user-friendly control panel has USB and 12V sockets and operates the lights, gas, fridge and heater. Gauges show when to top up the LPG tank or charge the vehicle and leisure batteries. Solar panels are an option, too. Two adults can sleep in the pop-top roof on an elevating bed or on a set of padded roof boards.
The Manhattan MPV often appeals to families, since it has more floor space for a dog's bed or an ottoman behind the cab seats, which can be used as a small bed for a child. The Manhattan (SWB) starts from £44,995 for the SE model, or from £46,995 for a built-to-order Manhattan with a manual base vehicle (auto from £48,995). The Manhattan MPV (LWB) starts from £48,995 for a manual, or £50,995 for an automatic.
There's also the Manhattan Solo layout with a single bed and more floor space. It's the perfect camper for one person, or even couples, with or without a dog.
See the Manhattan Solo video tour here!
If the Manhattan isn't for you, don't worry, we have a range of different bespoke camper conversions available.
Manhattan (SWB)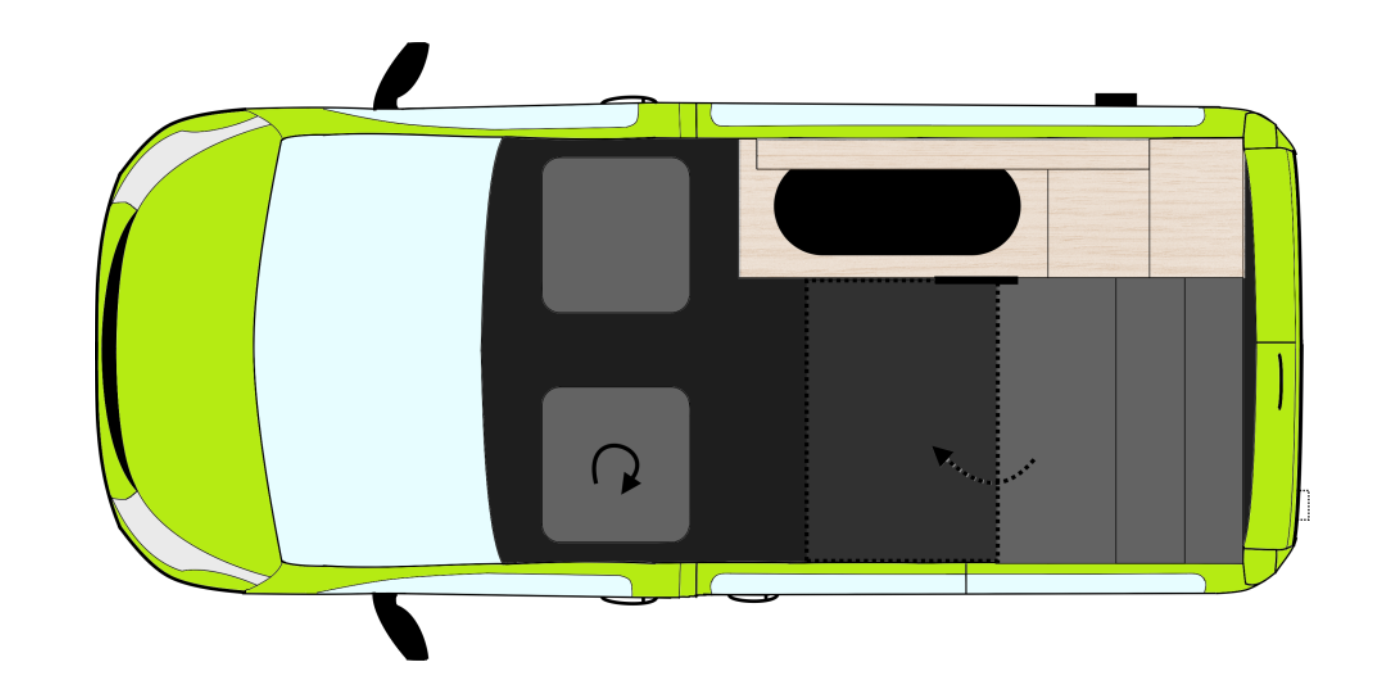 Manhattan MPV (LWB)