The Manhattan VX-e
Gas free campervan for sale
The Manhattan VX-e is based on the award-winning Renault traffic van. We at Sussex Campervans are very proud of our latest campervan. The new VX-e is the latest step forward on the popular Manhattan model, which we've been converting for over a decade, very successfully.
I've personally fallen in love with this product for several reasons. The Manhattan VX-e is very reliable, comfortable, drivable, and thanks to our design team it's also incredibly spacious.
What does it mean that the Manhattan VX-e has full time mains electric power?
Most camper vans need to be on a campsite to be able to the same level of power accessible in the Manhattan VX-e. This is because we have replaced the standard LPG tanks with a 300 Ah Power Lithium Iron Phosphate Battery, making it safer.
Now you can travel anywhere you like in safety and reassured in the knowledge that you can use your three ping sockets whenever you want. Those long distances and extended holidays can now go smoother than ever with continued access to those electric necessities.
How big is the Manhattan VX-e?
Despite being under five meters long, the conversion still maintains a huge amount of room inside. We have continued to include the time-honoured side kitchen rock and roll bed. The rock and roll bed is our own-copyrighted design it's the easiest to use on the market, and we believe it's the fastest. It's been specifically designed to help ensure a good night's sleep that is quick and easy to set up and put away, watch the video above and decide for yourself!
Some additional features which have become increasingly popular with our clients are the addition of a fully automatic electric pop top roof, a 50 litre fridge and of course a fully electric interior.
Price starting from £68,995
Book a visit with us today
If you've dreamed of owning a campervan, and now it makes more sense than ever, get in touch and let's welcome you here to visit us and see everything that's possible.

Open Monday-Friday 9am-5pm and Saturdays 10am-4pm.


Pop top with elevating roof
Classic Side Kitchen Layout
Li-FeTo4 battery with a top end inverter
Two to four berth
Electric Induction Hob
Four or Five belted seats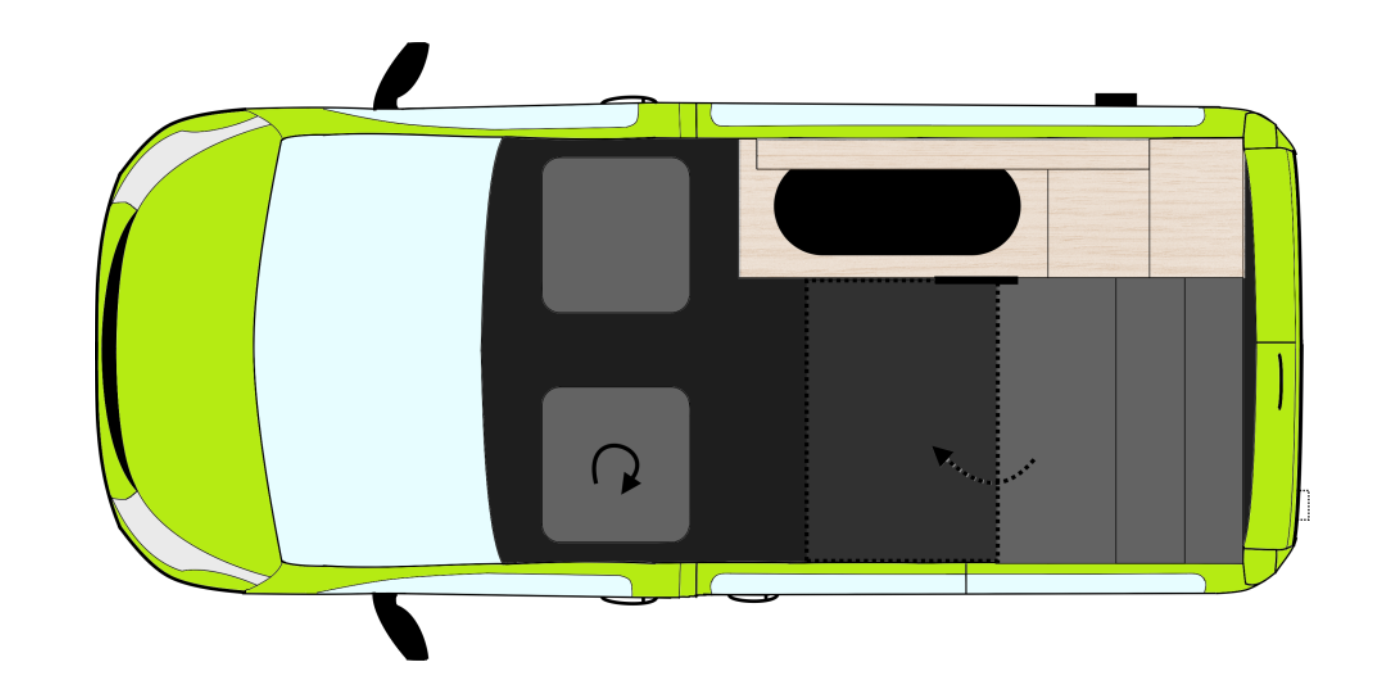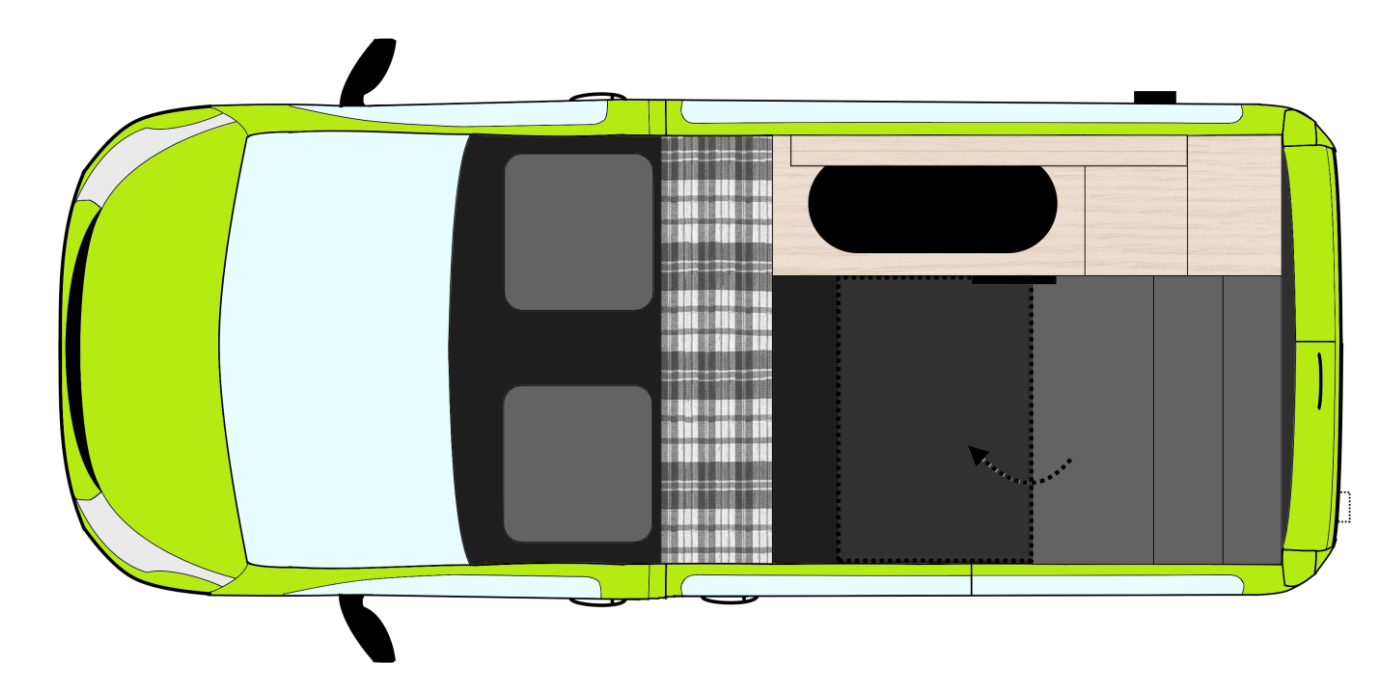 KEY FEATURES
Your choice of upholstery, wood and flooring
Pop-top elevating roof with unique panoramic window
4 or 5 belted seats
Single or double front swivel passenger seat (MPV option does not swivel)
Sleeps 2-4
Rock n Roll bed
Classic side kitchen layout with additional under-bed storage and flyover cupboards
LED lighting
USB and 12V battery sockets
Electric Induction Hob
50L compressor fridge with freezer compartment
Thermostatic gas heating system with built-in underslung LPG tank
User-friendly stainless steel control panel
240V electric hook-up and 12V leisure battery
Optional Extras
Upholstered cushioned bed panels on elevating roof bed
Microwave
Solar panel
Inverter system for 240V power off-grid
Slide-out Porta Potti under bed
The Essential Campervan Buyer's Guide