Hybrid Camper - The Nissan Campercar VX-e
Nissan Hybrid van for sale
Not quite ready to go fully electric?
Brand new to the Sussex Campervans lineup for 2022, the Nissan NV200 petrol engine camper is now available with our fully electric system.
While many people interpret hybrid vehicles as having a petrol/diesel engine and electric motor, Sussex Campervans have created a Nissan Hybrid Campervan that has a petrol engine but is completely electric everywhere else.
After high customer demand, we have created an updated version of the well known and loved CamperCar. Using a modern petrol engine vehicle and adding a fully electric system, this van has taken a leap towards more sustainable travel.
Some clients have expressed concern about using gas in their campervan. Our new system eliminates the risk of using flammable energy and allows you peace of mind whilst travelling. Replacing the LPG tank for a large, custom made Li-FeTo4 battery with a top end inverter, giving over 2kw of full-time mains power, you can travel greener NOW, without the need to find electric charging points on the go.
The interior has been updated with a modernised furniture style - birch ply exposed edge oiled furniture, clean lines and multiple lighting options accompany our comfortable rock 'n' roll bed or solo ottoman bed. Kitted out with a 50L fridge, induction hob and sink, it's the ultimate self-sufficient camper. There are plenty of plug sockets and USB points for using all your essential items on the go. With a bluetooth power monitoring system, you'll never get caught without power.
The van itself is the well known and loved, highly reliable Nissan NV200. With vans ranging from 6 months old up to 10+ years, there are a variation of affordable pricing options. The petrol auto van is converted into a CamperCar, complete with pop-top roof and recognisable two-tone graphics in a range of colours.
If you think this is the campervan for you, don't delay on contacting us to view our demonstrator vehicle. We'd love to take you on a test drive and show you all the different options available to create your dream campervan.
PRICE: From £48,995

Looking for our All-Electric CamperCar? Check out our video here.
Book a visit with us today
If you've dreamed of owning a campervan, and now it makes more sense than ever, get in touch and let's welcome you here to visit us and see everything that's possible.

Open Monday-Friday 9am-5pm and Saturdays 10am-4pm.


Pop top with elevating roof
Classic side kitchen layout
Li-FeTo4 battery with a top end inverter
Two to four berth
Electric Induction Hob
Two or four belted seats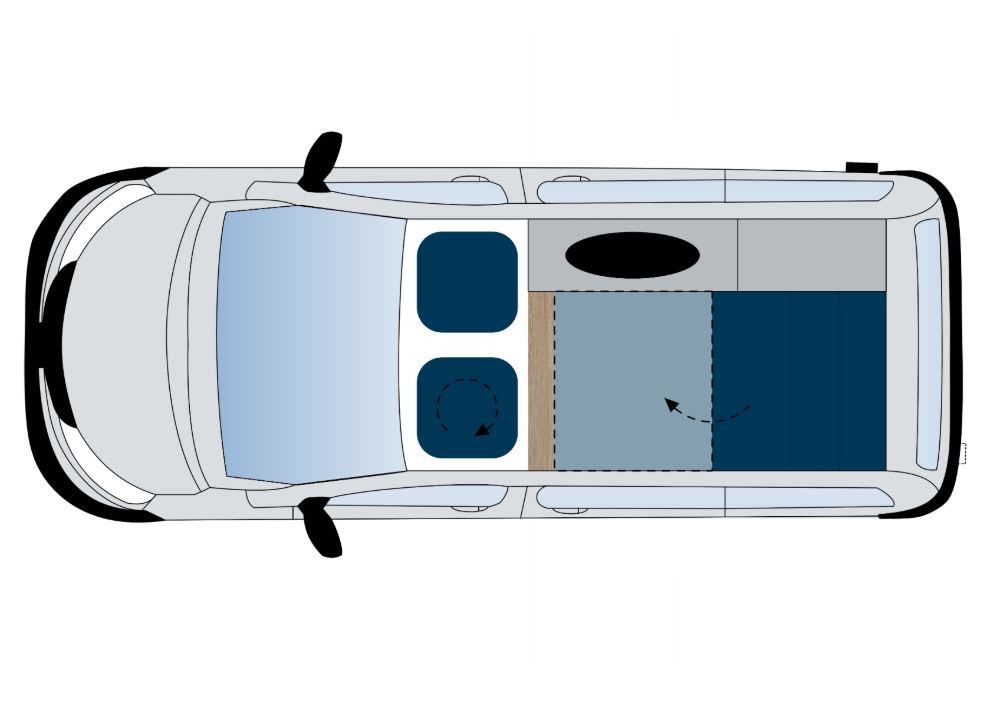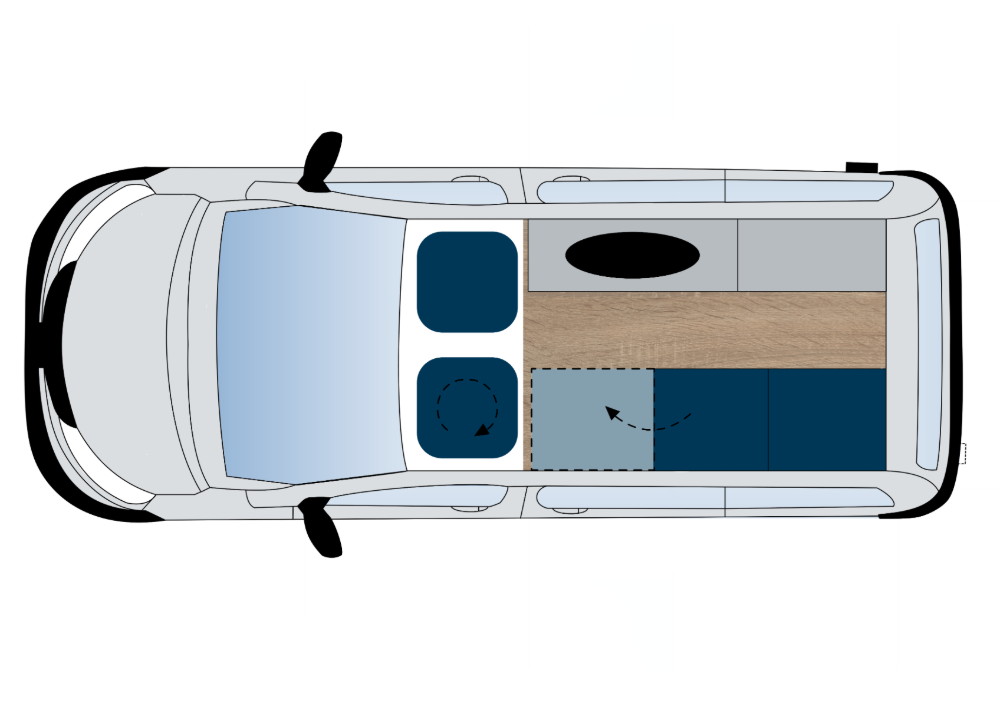 KEY FEATURES
Your choice of upholstery, wood and flooring
Pop-top elevating roof with unique panoramic window
2 or 4 belted seats
Single front swivel passenger seat
Sleeps 2-4
Rock n Roll bed (or single ottoman bed option)
Classic side kitchen layout with additional under-bed storage and flyover cupboards
LED lighting
USB and 12V battery sockets
Induction hob and sink unit
50L compressor fridge with freezer compartment
Li-FeTo4 battery with a top end inverter with bluetooth power management system
User-friendly stainless steel control panel
240V electric hook-up and 12V leisure battery
Optional Extras
Upholstered cushioned bed panels on elevating roof bed
Microwave
Solar panel
Inverter system for 240V power off-grid
Slide-out Porta Potti under bed
The Essential Campervan Buyer's Guide