When you think of campervan food, what first comes to mind? You may think when you're camping, food will be bland and boring. It will have to be from a tin or a packet. Well, that's not entirely true... Campervan cuisine is only limited to your time and imagination.
We've seen many of our friends cooking up a storm in their campervans - from a full Sunday roast to a stack of pancakes. Part of the fun of campervan life is cooking up delicious recipes at the end of a day exploring. Why not try some of these recipes below? Tried and tested by seasoned campers, you'll definitely go to sleep with a happy stomach!
How to save a recipe:
On mobile - hold down the image and download.
On desktop - right click the image and 'save as'.
Out in the wilds and fancy a pizza? Why not make your own? Cooking a Christmas Dinner on just two gas rings in a campervan... It can be done! Creating a restaurant worthy meal with glorious views across the countryside? 100% possible. Who said campervan food was boring?!
Chicken or Halloumi Kebabs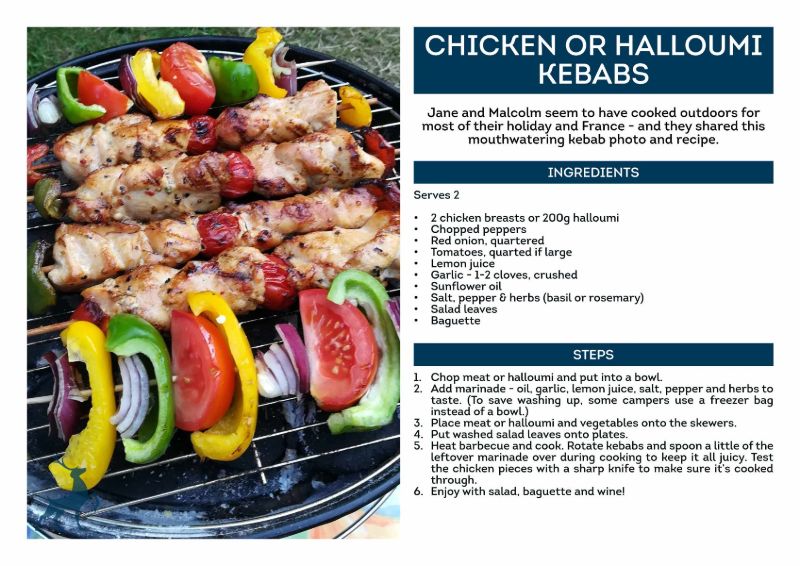 Chow Mein
Christmas Turkey Dinner
Coq Au Vin
Frying Pan Calzone Pizza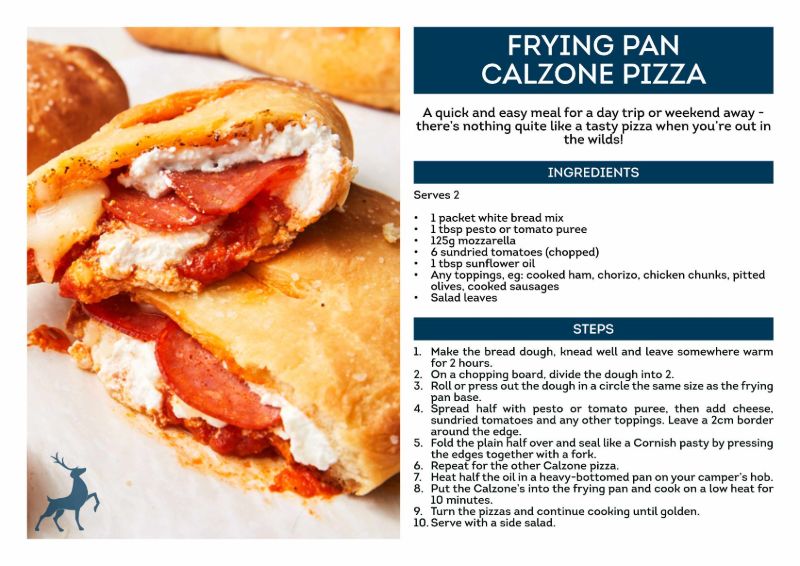 Ham, Egg and Potato Hash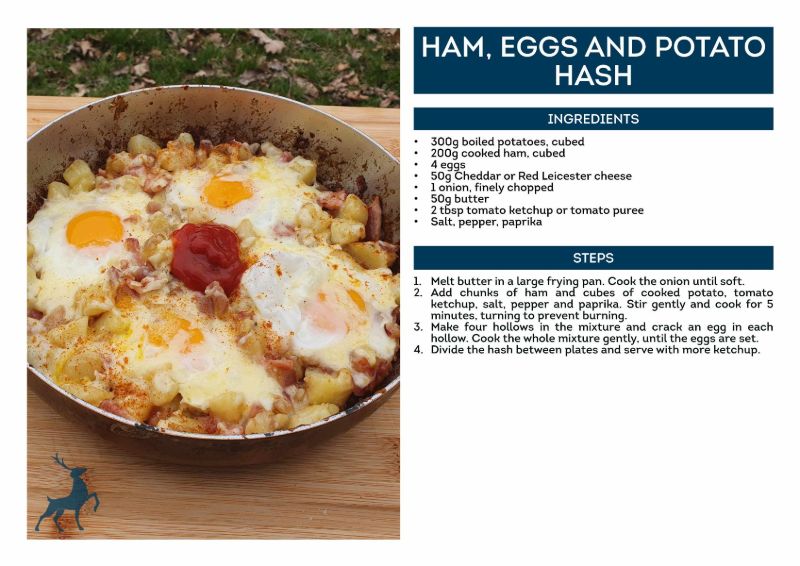 Ham and Mushroom Pancakes
Lapin Aux Pruneaux
Mushroom Nut Tart with Pesto
Pea Risotto
Slow Cooked Turkey Crown
Tagliatelle Al Salmone Affumicato
Thai Green Chicken Curry
lighter BITES and sides
Fancy something quick? These simple recipes can be rustled up easily in your campervan with minimal pans and utensils.
Black Radish and Celeriac Remoulade
Greek Salad with Tzatziki
Pancakes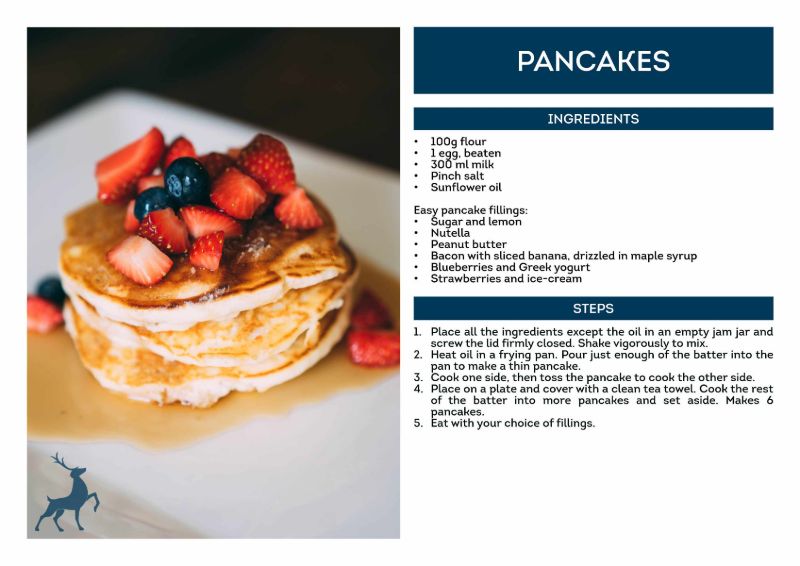 Scotch Berry Pancakes
Spanish Omelette
Toasted Wrap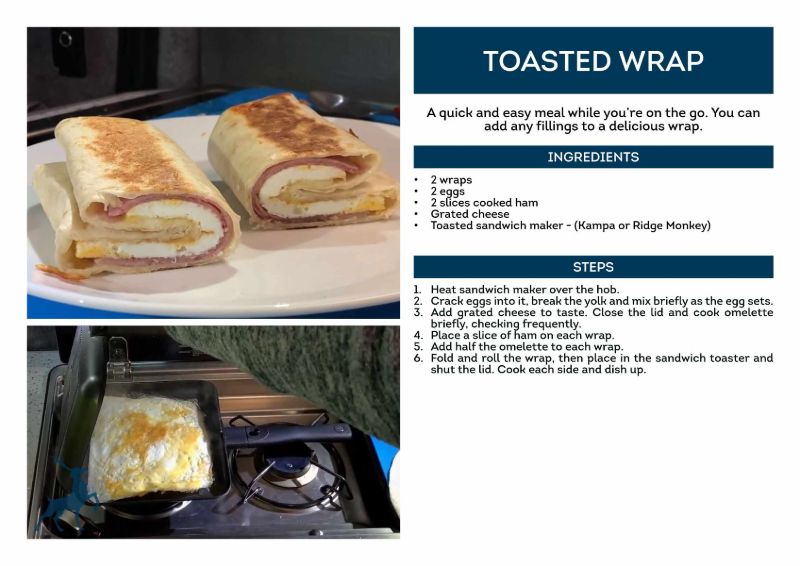 When you're on holiday, you can always treat yourself to dessert! Whip something up in under 5 minutes or toast some smores on the BBQ while you relax.
Banana Hedgehogs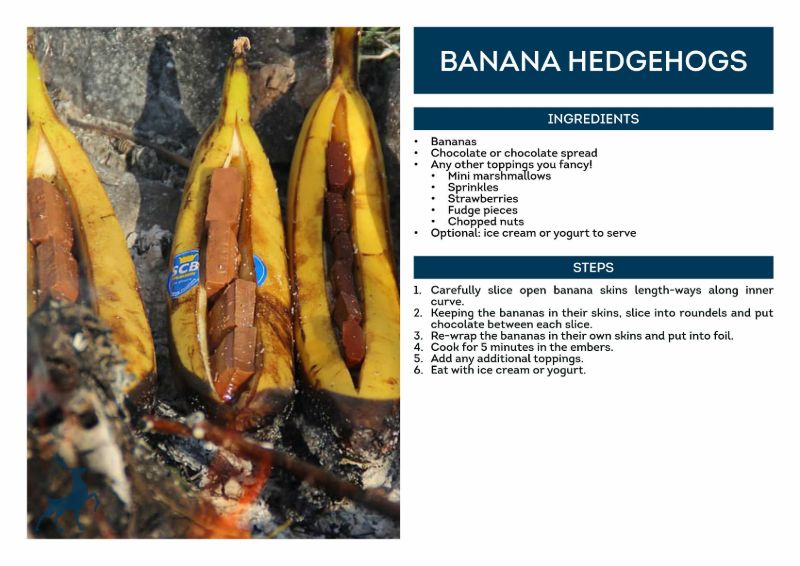 Blackberry Fool
Caramelised Pineapple
Chocolate Pot
Claftouis
Eton Mess
Individual Fruit Puddings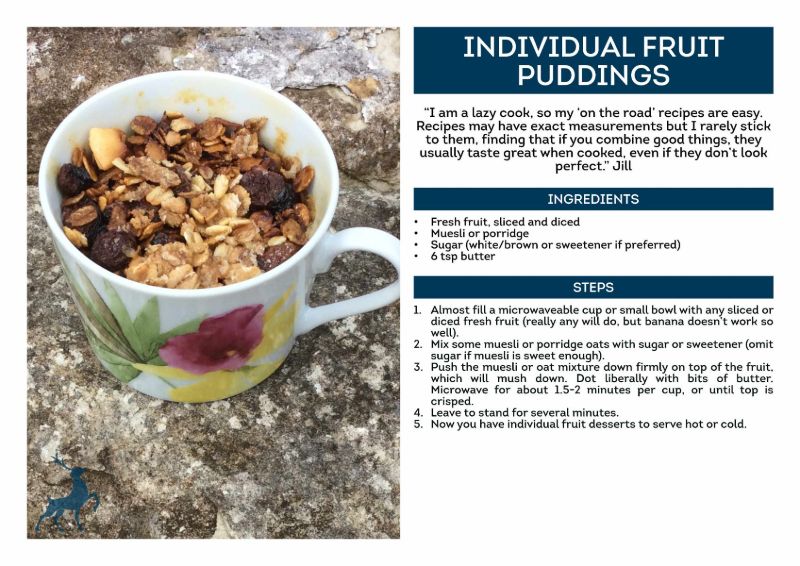 No Bake Cheesecake
Peach Camper Crumble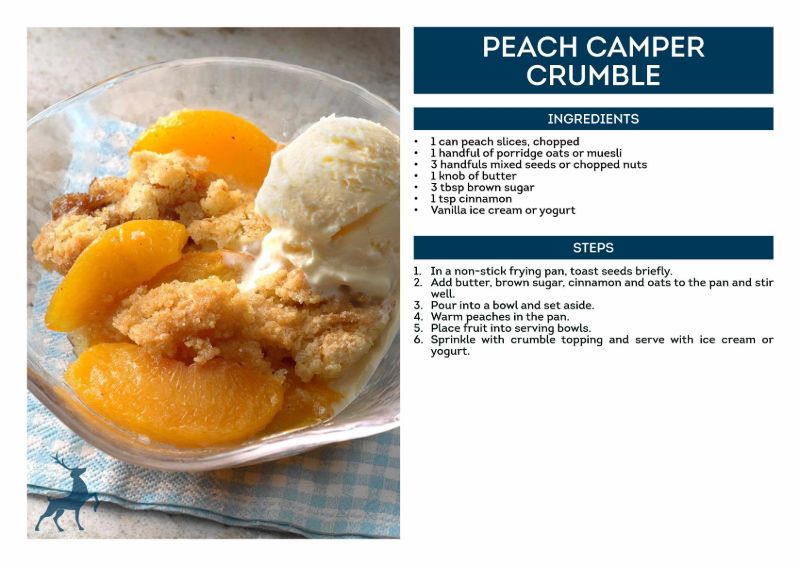 Roasted Chesnuts
Simple Smores
At the end of a long day of adventure, you deserve a drink!
Apple and Elderflower Fizz
Homemade Lemonade
Iced Tea
Mulled Cider
Mulled Wine
Pimms O'Clock
Watermelon Sunset