Buying a Campervan: The Best Campers in 2023
Finding the Best Campervan
There are so many different factors to consider when you first start the journey to buying a campervan. Whether this is your first time, or you're an experienced camper who knows their way around a campervan, there is always more to learn.
Our experts at Sussex Campervans are constantly taking on the challenge to stay on top of the industry's latest changes. Things move at a fast pace and as things change it's important to adapt. That's why we have put together this guide to helping you to find not just the best campervan, but the campervan that's right for you. Buying one is an investment and if treated right, the best campervans can last you a lifetime.
It would be easy for us to present you a generalised list of the campervans we thought were the best in 2023, but that wouldn't benefit you. If you just need a campervan for two, you have a wide choice of campers, but if you have a large family or a pet, the type of campervan you are looking for could change dramatically.
Keep reading to find out everything there is to know about buying a campervan and join us as we explore how to find the best campervan for your own personal needs, the reasons for and against buying a VW camper and the process you should go through when finding campervans to buy.
The Only Campervan Guide You'll Ever Need
The Essential Campervan Buyer's Guide goes into even more detail than this blog post. It has 76 pages and covers everything you need to know from insurance to storage and emissions.
What Campervan Should I Buy?
The first thing you should do is to set yourself a game plan. You can do all the research in the world, but you'll end up going in circles or buying the wrong thing if you don't know what you're looking for. Research is key but knowing where to start is even more important.
To help you decide what campervan to buy, the first thing to do is to write down these questions:
What is the purpose of the campervan?
Who is the campervan for?
How often do you plan to use it?
Where do you plan to take it?
What is your budget?
When do you need it?
By outlining and answering the above questions you can whittle down the number of potential campervans to a much smaller number and save yourself a lot of time. It is incredibly important to dedicate time to seeing and viewing potential campervans in person, prior to purchase, and that can be difficult if you have a long list.
Essentially the majority of people who answer the above questions will narrow them down into some of the following answers.
What is the Purpose of the Campervan?
This is an important question, because it will directly impact your other answers. You may be looking to buy a campervan so that you can enjoy it in your retirement. It might be so that you can enjoy a weekend getaway every now and then. Perhaps it's for a one-off sabbatical trip across a country or continent, or maybe you think it will give you a good excuse to spend more time with your family. Finally, you might just think that campervans are pretty cool - and you would be right!
By figuring out exactly why you are making the decision to buy a campervan, it is easier to pinpoint how often you plan to use it and where you'll be taking it when you do. Then you can work out a budget, based on the various campervans available that are able to perform strongly at what you need them for.
You may even be planning to use it as a way to make a getaway with your pet. If that's the case there are a number of vehicles that could be considered the best campervans for holidays with dogs.
Who is the Campervan For?
Who are you buying a campervan for? This will help you decide how many beds you need, and how many travel seats.
Many couples hope to take adult children and grandchildren on holiday with them - and all sleep in the camper. Yet how often would that happen? You don't want to buy a great big six-berth van for one big holiday a year, if most of the time you just need a two-berth.
Quite often couples discover that the teenagers and younger adults in their family would prefer their own space at night - sleeping in the driveaway awning, or in a separate tent - next to the campervan. That way they can enjoy your company and the warmth of the campervan lounge and cooking facilities, but still have privacy at night.
Some extended families even take a spare car with them, so that once they're on-site some of the group can head off to theme parks, child-friendly tourist attractions or take part in extreme sports, while others may prefer to enjoy more relaxing pursuits.
Knowing your family as well as you do, how many travel seats and beds do you really need for most trips?
How Often Do You Plan to Use it?
If you plan to use your camper regularly, then it is important that you think not just about finding a campervan that is durable, but a luxury campervan. You might think you don't need something that contains 'all the bells and whistles', but if you are spending a lot of time in your campervan it is essential to make sure you are going to be comfortable.
There is nothing worse than investing in a long-term camping vehicle, only to find yourself wishing that it was just slightly nicer, or that it drove just that little bit better. Save yourself time and hassle from your spouse or family - create a tick list of all the essentials you will need in a campervan.
The following section is a quick look at some of the things that we think are campervan essentials, especially if you are going to spend long periods of time away from home touring.
Campervan Essentials
There are some campervans for sale out there that have such a nice range of eye-catching features that they might make you water at the mouth. However, it is important not to get caught up with some of the luxury features. Yes, they are nice, and if you can get them for a good price, then go right ahead, just be certain that you aren't sacrificing a necessity for a luxury.
Here is a list of all the things we believe are must-have features for every campervan, whether you plan to use it alone or with a family:
A bed
Cooking facilities that include a hob
A table
Heating – this might not seem like an essential, but if you should ever spend the night in a campervan on a particularly cold night, you might quickly change your mind
Running water
At least four travel seats – In the past even large motorhomes would only provide two belted seats. Even if you don't plan on having four people in your van on a regular basis, this will save you a lot of hassle.
A fridge
Gas and electric
A leisure battery with a minimum of 12 Volts – otherwise your vehicle battery will be drained. Solar panels are an option worth considering to keep your leisure battery charged up off-grid.
Good height – either a hi-top or a pop-top camper - so you don't get back ache.
Sufficient storage space
Portable chemical toilet
​​​​​Where Do You Plan to Take it?
If you are a great lover of outdoor expeditions, mountain climbing and adventures in rugged terrain, you should probably look at some of the most reliable vans, then find van conversions - campervans - based on those reliable vehicles.
Consider the fuel efficiency of each vehicle that you look at. A lighter campervan will offer fantastic fuel economy, making it more suitable for frequent use, because it's economically and financially sustainable. If you're using it all year round, the lighter campervan is less likely to get stuck in any mud than a heavier motorhome.
The price of servicing and maintaining your campervan is another factor worth thinking about. No matter how careful you are on your adventures, touring will add some natural wear and tear to your camper. It's important that when the time does eventually come to service or fix an issue with your vehicle that it is going to come at an affordable price.
If however, you are looking at taking trips that go on for long periods of time and consist of perhaps months of travelling, then you will need something with extra space. Extended holidays or journeys require a lot of additional equipment, therefore make sure you consider the amount of storage space your campervan will need.
What is Your Budget?
Finally, you need to consider your budget. If the previous questions didn't help narrow down the categories for the sort of campervan you want to buy, then you might want to consider getting a custom-built campervan or think about some of the other options available.
For example, if you've read this far and you're thinking that you need something with a lot of space, but that is quick, light and durable, it might be tough to find that kind of campervan available on the market. By speaking directly to an expert or working with a professional team, you can discuss having a camper built specifically for your needs.
However, if you have a low budget, it might be difficult to find something within your price range that covers all the things you want. If that is the case, don't despair, you could look at some of the following options:
Buying a second-hand campervan
Renting a campervan
Buy-to-let a campervan
Buying a campervan that holds its value
When do you need a campervan?
If you need a campervan immediately, that narrows down your options to whatever stock vehicles happen to be sitting on forecourts near you. You may be lucky and find the perfect camper just sitting waiting for you - but you're just as likely to end up buying a compromise between what you need and what's available right now.
It's often better to look for a campervan more than six months before you need it! Typically, people start shopping for a campervan in October, ready for the following summer.
Planning ahead means you can take your time, view plenty of campervans for sale and get to know the van converters and dealerships in your area. You want to buy from someone you can trust - and someone offering a warranty and good after-sales service. If you buy from a van converter, rather than a dealership, you're buying direct expertise and aftercare with your campervan. Plan ahead and you're more likely to choose the right campervan for you.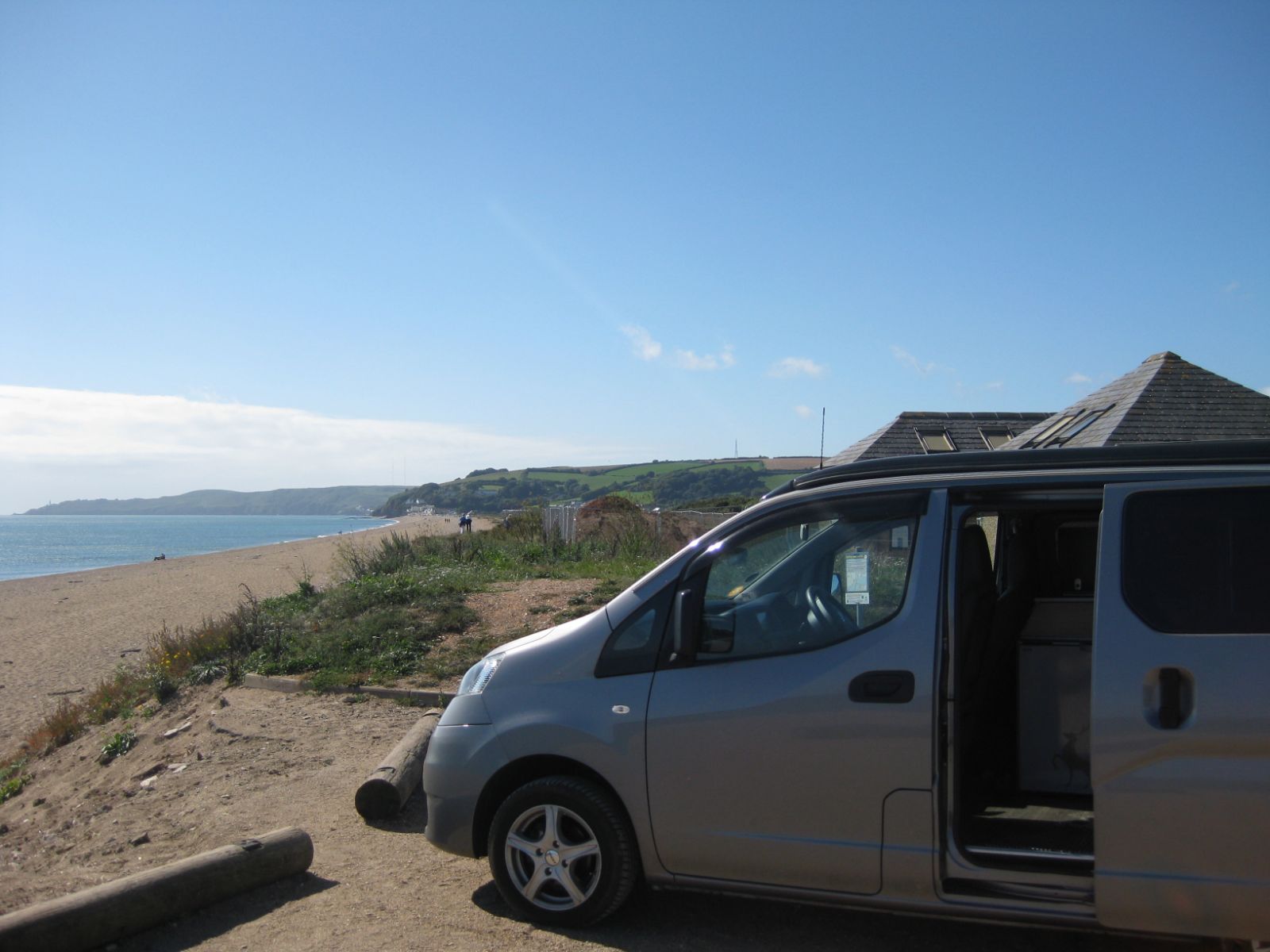 Buying a Second-Hand Campervan
Buying a second-hand campervan does hold several advantages, it's cheaper and you can definitely get a lot more for your money in terms of facilities and accessories. It's the reason why so many people regularly opt to buy a pre-owned campervan, however, if you decide to go down this path you need to be careful.
A quick Google search for 'second-hand campervans' will bring you up a number of results and potential places to buy from. The only issue is that a great many of these campervans have not been looked after properly and have the potential to come with some big underlying problems.
Buying a previously owned camper from a third-party website will often leave you without many rights if you discover that you've been duped. Companies like eBay, Gumtree and Auto Trader will do their best to protect you but cannot guarantee the quality of the product being sold. Unfortunately, campervans can come with a number of hidden horrors that might not show up until you're half-way through your adventure of a lifetime. That's why it is important that you know exactly what you are buying.
At Sussex Campervans we would recommend buying directly from a dealership or van conversion company, so that you are covered by The Consumer Rights Act and have a higher level of safety. If, however, you decide that there is an unmissable bargain online, at the very least take someone with you who knows about vehicles and the industry to view the campervan with you.
Our customer satisfaction is incredibly important to us, and we understand that if you do want to purchase a 'second-hand campervan' you don't want to feel as though it has been used previously. That's why we have worked hard to produce a line of "brand new second-hand" VW campervans. We try our hardest to ensure that when you buy preloved Sussex Campervans from us, you won't even notice that someone else previously owned the vehicle. Our workshops are dedicated to not just fixing but upgrading and improving any second-hand campervans that pass through our doors. Our in-depth knowledge and aftercare service also means that any previously owned campers that enter our premises are already of the highest quality and have been well maintained.
Rent a Campervan
As this is our guide to buying the best campervans in 2019, we won't dive too deeply into the topic of renting campervans or how to hire them.
Campervans typically hold their value very well, in a number of cases it is even possible to sell it on for more than you bought it for. Hiring a campervan should be seen in the same way as buying or renting a home. While renting a camper for your holiday isn't a bad approach, it's a better financial move to purchase one. Even if you buy a campervan and only use it to go camping a handful of times, when it comes to selling it on, it will most likely have cost you less than if you had decided to rent.
Renting a camper is something that is only the best decision if you can't find the budget to purchase one outright.
Campervan Buy-to-Let
If you only plan to use your campervan on a handful occasions throughout each calendar year then running a buy-to-let scheme is one way you can minimise your costs and even potentially make some extra cash on the side.
Planning to buy a campervan with the purpose of renting it out will have an implication on the type of campervan you should buy. There are a number of campers that will you will be able to rent out for a higher price that others, even if they are of a similar value when purchasing one brand new.
Make sure you do your market research and look at the potential profits margins you could be making. While buying the best campervan for your own personal needs is normally the best approach, it might not work if you plan to hire it out to potential holidaymakers. Sadly, this does mean that you might have to sacrifice buying your ideal campervan in order to make it more cost-efficient. It all depends on where your priorities lie.
Buying a Campervan that Holds its Value
Just as some rental campervans go for higher prices, some campervans for sale tend to hold their value better than others. For example, while we at Sussex Campervans know that a Nissan campervan is better than a VW campervan for some users, it's not for others, depending on the owner's intended use. The more expensive VW camper might be a better buy if you want to invest in something that holds its value for longer.
Obviously, the make and model will play a big role in the extent to which a campervan holds its value, however due to the nostalgia and history of the Volkswagen campervan, it is one of the best long-term buys.
It is worth taking into consideration, though, that all campervans that are looked after will hold a steady price and, in many cases, last a lifetime. Therefore, this should not be your primary focus when purchasing. Getting a VW camper might mean sacrificing a number of the additional benefits you could be getting from a Nissan NV200 CamperCar. You could end up missing out on years of truly falling in love with your campervan, just to save a small amount of money when you decide to sell it on.
The Best Campervans
Okay, so now that you have a strong idea of what you are looking for, we can start to dive into the best campervans for sale under a number of different categories.
While the majority of the campervans we look at are unique to Sussex Campervans, they will still give you a strong idea of the specs and accessories that they have available that make them a good choice for those categories. If you decide not to purchase a campervan through us, then you will still have a good concept of what you will need, so you can look for a similar model.
Campervans for Families - 4-Berth and 6-Berth Campervans
If you are looking to get a campervan that you and your family can travel in, there are a number of specific attributes you should look for:
Amount of storage
Size of storage areas
Location of storage areas
Bed comfort
Campervan size
Seems obvious, right? Having more people on board means that you will need a bigger campervan. Well that's almost true; however, many people make the mistake of forgetting that the bigger the van the more stuff you will be tempted to take. The more stuff you take, the higher the chance of losing things and the longer setting up and packing down will take at each campsite.
If you're looking at bigger campervans, don't forget to take things like low bridges, car parks with height barriers and rural bridges with weight restrictions - all of which will impact some of the bigger campervans. It's important that you don't just go for the biggest campervan, but the one that has the most ingenious storage solutions, and the one that provides space for the things you need.
For example, taking bikes might be something that is an important aspect of your trip. If that's the case, having a bike rack or a space to keep them inside the campervan will be more important than storage for children's toys.
You also need to think about bed sizes, positions and how easy it is to move things about. Typically all these features will come within a 4-berth or 6-berth campervan.
Some of our custom campervan conversions, both our Nissan Manhattan and Nissan Paradise ranges are particularly popular, due to their design being specifically focused towards families.
4-berth Campervan with a Toilet
One of the immediate things people often think they need in a family campervan is a toilet. Anyone with young children might consider this to be a necessity, and will be relieved to know that most campervans have room for a Porta-Potti. Some also come with a fixed cassette toilet built into the campervan.
Which is best - a fixed cassette toilet, or a portable chemical toilet in the camper. When we look at the pros and cons of each, again it depends on who is using the campervan.
While it might make as a nice luxury to be able to do your business wherever and whenever you like, built-in cassette toilets take up a huge amount of space in a campervan. Emptying the cassette of a built-in toilet is just the same as for the smaller Porta-Potti, and the same goes for priming them with fresh chemicals ready to be used again. So you might want to consider sacrificing the luxury of a built-in toilet to make room for more important essentials, such as more cupboard space.
Some Sussex Campervans do come with a fixed cassette toilet, while the majority simply come with compact portable chemical toilets that you can store away neatly when not in use.
4-Berth Campervan with 4 Travelling Seats
If you're looking for a 4-berth family campervan, we know that you will have the comfort and safety of your rear passengers in mind. So, here's what to look for when shopping for a family-sized campervan.
Some of the larger second-hand motorhomes and campervans for sale might look fantastic for a family - but beware, there may be a problem. Astonishingly, some of the biggest names in the leisure vehicle industry used to manufacture large coachbuilt motorhomes with only 2 safe travel seats with seatbelts. Worse still, anyone travelling loose in the back was often sitting sideways, bolt upright on the kind of twin-facing side sofas that turn into a bed at night, These flimsy box-built bench seat-beds are certainly not comfortable - and they're not safe travel seats for your precious children or friends. Sitting sideways in a vehicle without seatbelts is the most dangerous way to travel.
Fortunately the industry is now coming round to the idea that people need more than 2 travel seats in a motorhome. At Sussex Campervans we were ahead of the trend - we have always specialised in the kind of campervans that people can drive daily, instead of a car. This means that the campervans have 4 or 5 travel seats with proper 3-point inertia reel seatbelts, whether you choose a 2-berth or a 4-berth camper.
The other thing you need to know is how to spot comfy seats for long distance touring in your campervan. Key to it all is that everyone should travel facing forwards, and that the backrest should not be too upright. When designing the travel seats for Sussex Campervans we created seats for comfortable travel - with a choice of upholstery fabrics, and a slightly reclining backrest. In the Paradise range, the two rear single seats have a choice of two seat positions to help your passengers get comfy when travelling or lounging. And in the NV200 CamperCar, Manhattan and VW Caledonia ranges the rock and roll bed is also set at a very comfortable angle for travel.
Rear Kitchen Vs Side Kitchen Campervan Layout
Having a holiday or making the decision to travel with a campervan means that having a kitchen is essential. However, one of the key decisions you need to consider when purchasing a campervan is the location of your kitchen.
Advantages of a rear kitchen:
More floor space at night
Separate cooking area
More cupboards in rear
Increased privacy
24/7 access
Through-space from back doors to cab (good for skis, surf boards, etc)
Advantages of a side kitchen:
Tried and tested classic layout
You can put the kettle on without getting out of bed
The whole kitchen is next to the seats and bed
No need to swivel the front seats to make the bed
Under-bed and storage is good with this layout
Barn Doors or Tailgate?
We answer this question in our FAQs section, because it is a popular debate and an essential element that should impact your final purchase decision. Should your campervan come with barn doors or a tailgate?
Both have a number of advantages so it can be difficult to choose. It is why it is so important to know where and how you will be using your campervan. For example, a tailgate is fantastic if you need an extra layer of protection from the rain when you're putting your walking boots on, or if you need a bit of extra shade at the back of the campervan. However, if you are going to be in a lot of areas with tight parking, barn doors might be a better choice, because they are easier to open in cramped areas.
Fortunately, all of our models can be selected with either barn doors or tailgate fittings to ensure that you can have a campervan that's best for you.
How to Buy a Campervan?
Finding the right model and campervan is just the first step. Buying a campervan is a lifetime investment and it's important that you are completely happy with everything before you make the final decision to sign the papers and drive it away.
We would definitely recommend going to have a tour of the campervan workshops and to see the vehicle in person before making a decision. At Sussex Campervans, we understand that you are making a long-term investment, so we are willing to provide workshop tours and the opportunity to see inside the campervans we build and sell. Additionally, we provide a number of in-depth video tours and breakdowns of each camper that we sell, so you can get all the information you need from the comfort of your sofa!
Finding New Campervans for Sale
Where do you even begin looking for campervans for sale, though? It can often be overwhelming sifting through hundreds of pages of different campervans, all claiming to be the best. Bookmark bars on your computer quickly become full and it can all become a bit too much, remembering which model you liked best and why.
The best place to start is at a campervan dealership - or better still, a van conversion company that sells directly to the public. Even if you aren't ready to buy or don't know what you want, it's vital that you can talk to an expert at the early stages. They can help guide you and point you in the right direction, which can save you a lot of time.
Seeing campervans up close and personal really helps to put things in perspective. You really need to get inside, try the bed for size, check the headroom when you're standing in the kitchen, and simply imagine yourself owning the camper. Pictures can often be misleading online, especially if you don't have anything to compare it to.
If you just want to have a look round at Sussex Campervans, we are happy to have you here. We also offer a number of annual events where some of our existing customers bring their campervans to show them off and enjoy an evening of food and fun.
Best Time to Buy a Campervan
Is there a best time to buy a campervan? Well we might be a bit biased, but the answer is as soon as possible! Campervans are constantly going up in price, and that model you have your eye on might just become a lot more expensive if you wait a few more months.
The real answer is that there probably is never a bad time to buy a campervan. In the summer when they are popular, demand for campervans is higher but so is supply, so it's often easy to find some unique models and opportunities. Waiting for the winter season has the advantage of potentially lower prices, but it also means that if you are looking for a sunny camping holiday away, you may have to wait to use it.
Buying a VW Camper
When you think of a Volkswagen campervan, is the thought of a traditional van, complete with a pile of surfboards in the back, the first thing that comes into your head? It is for a lot of people.
For a long time, VW dominated the campervan market, and it's easy to see why. They are sturdy, reliable and cosy. If you want to maintain a certain image, or look particularly cool when camping at a festival, then a classic VW camper might seem like the obvious choice.
The nostalgia surrounding the classic campervan has continued into the company's latest models, and campervans such as the VW California have seen a lot of success. However, while it is definitely far improved from the earlier models, in terms of practicality, it has simultaneously lost the visual components which made owning a VW that bit more special.
If you are looking to buy a campervan purely for its feel and history, then some of the classic T1 – T3 models are definitely worth looking at. Just be aware that restored ones cost a fortune, and while they are still reasonably comfortable, very few will provide many of the modern comforts and safety features available in new campervans.
VW California Ocean Campervan
The VW California is undoubtedly a great campervan, but we discovered that it needed several improvements in order to quite make being considered being one of the best campervans currently out there.
The typical issue that many users find with the Volkswagen California campervan is that its space isn't properly utilised to house a family. A quick Google Search or scroll through some of the forums filled with comments from experienced camping veterans can quickly show you the fiddly and niggly underlying problems the VW camper faces.
At Sussex Campervans we quickly realised the potential of the VW California. We wanted to provide something to our customers that kept all the benefits, but that dramatically improved the level of comfort.
That's why we produced our VW Caledonia. It has the same base vehicle as the Volkswagen California, but we have upgraded the upholstery and converted it into a more luxurious model. While the California Campervan uses clip-on plastic inside panels, our version is custom-built in our workshops, to keep in the warmth for those cold winter nights.
Additionally, the Caledonia solves the problem of uncomfortable and stressful bedtimes with our custom-designed Rock and Roll bed – a double seat that quickly and easily converts into a flat, comfortable double bed. There's also room for a couple of people to sleep in the pop-top roof area, either on an optional elevating bed, or on upholstered roof boards that you can leave behind if there are just two of you. Best of all we have created a blue design with a cream roof and wheels to keep the retro look, all at a lower price than the California.
Check out our video tour of the VW Caledonia so that you can see first hand how it compares.
Campervan Tips – Additional Things of Note
One of the main things people worry about when they first look at buying a campervan is storage space. In fact, a well designed campervan offers far more storage space than meets the eye. The trick is to decide where to keep each type of equipment, so that you can find everything again easily. Take a capsule wardrobe of essential clothes that you can wash and dry and use again and again on your travels. And when it comes to campervan kitchen equipment, there are some wonderful lightweight pots, pans and crockery sets that nest neatly in your campervan cupboards. Kampa even makes collapsible silicone cookware, which packs down ultra small to make the most of your locker space.
While you could batch-cook lots of stews to take on holiday with you, and pack them into the fridge, it's much more fun, and more space-efficient to buy local produce. This is all part of a good campervan touring holiday, and you can just cook as you go - or treat yourselves to a takeaway or a meal in a pub now and then. It's a good way to meet local people, and ensures that you'll enjoy a warm welcome wherever you go.
Another worry is the weather - but the beauty of owning a campervan is that you can very quickly pack up and drive to a new location if the forecast looks bad where you are. Campervan owners tend to keep a weather eye open and simply follow the sun.
Caravan or Campervan – Which one is better?
This question takes us back to the start of our guide. What do you want to use it for? Caravans or camper trailers are very much the traditional way of camping at long events, providing a way for friends and families to go camping in a field, with access to some basic services. They provide a reasonable amount of space and are far more comfortable than a tent.
Camper trailers and small second-hand caravans tend to be cheaper than campervans, however they're quite fiddly to set up on site and are not always particularly spacious or comfortable inside. Additionally, if you buy camper trailers and caravans, you'll also need to buy a decent tow car and have a tow bar fitted. It can be stressful and awkward attaching a caravan or camping trailer to the back of your car, especially for anyone who is less mobile than they used to be. Towing isn't for everyone - it does make journeys longer, and it's harder to manoeuvre and park up for a bite to eat on the way.
Larger caravans might be a good choice if you plan to take a large group of people to a static location and remain there for a long period of time. Some large campsites allow you to pay an annual fee so that you can leave your large caravan there all the time. They will tow your caravan to a pitch every time you are due to arrive. It's not cheap, but if you really love returning to the same place all the time, this might work for you. It is worth knowing, though, that these caravans often need higher levels of gas, water and a higher voltage electric hook-up point to cope with all the kit people tend to have on board. They are expensive to buy, maintain and move.
For a family or small group of friends, a campervan will provide a reasonable amount of space and storage. Despite being more expensive than small caravans and camper trailers, a campervan has a higher level or manoeuvrability and comfort. They give you a higher level of freedom, because you can access and set up camp in areas the others can't. Campervans are also less dependant on their surroundings, being able to go long distances a lot faster and with fewer restrictions.
Campervan Price Guide
A brand-new luxury campervan with all the modern facilities will set you back between £40,000 - £100,000.
We have a number of campervans for sale, below you can see a complete break down of prices and core information.
Unlike other blog posts on this topic, we haven't simply given you a list of what we think are the best campervans, we have written this guide to help you spot and find the right campervans for you.
If, however, at the end of this blog post, you still want to learn more or feel that we haven't covered something, then you can always download our even more in-depth Essential Campervan Buyer's Guide or contact us directly to chat with one of our friendly experts.
Finally, if you enjoy what we have to say or find it useful, please check out our other blog posts. Our blog posts look at some of the latest and best campervan news and tips currently available on the web, all shared with you completely free.
---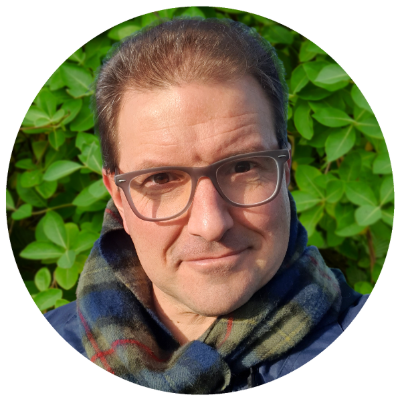 Daniel is the founder of Sussex Campervans - you may recognise him from some of the videos around the website. As a campervan enthusiast, he loves providing our customers with all the latest design trends and finding new and innovative ways to enhance the design and engineering process.
---