Wild Camping in the UK - A Complete Guide | Sussex Campervans
Looking for the UK's Best Wild Camping Spots?
Explore our Exclusive Map - compiled from Campsites personally recommended by Sussex Campervan's Clients.
Looking for The Best Camping Locations in the South Downs or Sussex? Check out the ultimate hidden spots every camper should know.
What is Wild Camping?
Wild camping is a popular term that is used to describe camping outside of the traditional use of a campsite. The term 'Wild' comes from the concept that you are making the decision to camp in an uninhabited or unused area, the wilderness.
While camping in the wilderness doesn't sound like the most appealing idea, in recent years wild camping has grown in popularity. Many people are choosing to find space, peace and freedom in quiet areas where there is nothing but them and nature. You don't have to be an experienced adventure specialist or the next Bear Grylls to have a successful camping trip, anyone with the right equipment, advice and a bit off common sense can make it work.
Wild camping can also be known as 'rough camping', another way of describing setting up camp wherever you want. However, before you grab you throw your cooking equipment into your campervan and drive off to your local woods, there are a few things you should know to stay safe and avoid getting in trouble with the law.
WHY GO FREE AND WILD?
There's nothing like the excitement of visiting a beautiful place, watching the sun go down, and waking up there in the morning. Owning a campervan makes it possible to sleep right out in the wilds, on a picturesque clifftop or down by the beach. You may be with friends, or simply enjoying the quietness of your own company. And best of all, wild camping is free.
Guide to Wild Camping
Here are a few of our wild camping tips:
Make sure you take all of your rubbish with you.
Keep all food and rubbish inside your campervan overnight, to avoid it being investigated by animals.
Try not to park in sight of people's houses overnight. Understandably, people value their privacy.
Keep a low profile – avoid loud music, potential hazards such as BBQs, etc.
Don't put your driveaway awning up, unless there's nobody around for miles.
If you want to stay the night in a pub car park, ask the landlord's permission first, and buy a meal and some drinks.
Responsibly dispose of your sewer waste. This will mean waiting until you find a designated disposal point.
Rough Camping - Can You Just Pitch a Tent Anywhere in England?
Rough Camping is essentially the same as Wild Camping, it just has a different name, but both seem to suggest you can just set up camp wherever you fancy. Sadly, that isn't the case. There are a number of things to look for before you set up camp if you want to enjoy yourself safely.
Of course, it's important to choose a suitable place to park, somewhere that's unlikely to disturb residents, yet in a location that you feel happy to be alone in.
Don't pitch up somewhere close to lots of wildlife, you might unsettle eco-systems or scare the animals living there
If you're in a campervan, be sensitive to where you drive it. Wildflowers etc. are significantly less beautiful if they've been driven over.
Park facing the view, in a spot that's fairly flat, so that you don't roll out of bed.
Remember, you can change your mind about your chosen spot at any time – just start up your campervan and drive off into the sunset!
Keep your camping within in the law!
Wild Camping UK Law
While many websites will tell you just how against the law wild camping is, wild camping is actually completely legal, however there are a number of strict rules you need to follow. It is absolutely key that you do your research and thoroughly plan your trip if you want to stay out of trouble.
Technically all land in England, Wales and Northern Ireland belongs to somebody, so make sure that you ask the landowner's permission before camping overnight, if you can. There are exceptions – for instance the unenclosed land in the Dartmoor National Park – and the wilds of Scotland – where you're allowed to camp responsibly. Just watch out for any signs in car parks, since these may have restrictions.
There are a number of land spaces across the country that are perfectly acceptable for you to camp on without anybody minding. However, common sense is needed. Ensure that you don't camp close to roads or people's homes, respect any signs for private land and always seek permission rather than forgiveness.
When is Wild Camping Illegal?
Wild camping can become illegal when you are trespassing on other people's land and there is not a mutual acceptance that you can be there. This can become difficult because sometimes you might not have the legal right to go wild camping in a specific area but, due to verbal agreements between various parties, you're allowed to camp there.
Sounds confusing right?
A good example of this is wild camping at the Lake District. The website encourages wild camping, but also states that they "do not have the power to allow camping on private land and do not permit camping on the land that we own."
So can you go wild camping at the Lake District? Well, yes. Due to an understanding with local landowners, the Lake District National Park help to ensure that so long as campers are respectful and well-behaved.
While this isn't a rule of thumb, it is a good way to think about how to stay within the law. The majority of reasonable landowners will be fine with you wild camping, so long as you aren't causing them any problems and talk to them or someone responsible for the area, first.
You should also take into consideration the laws surrounding other things, such as campfires. There is a section further down that looks at how to have a campfire legally and safely, but make sure you do your homework.
If you're worried, go semi-wild, by using the five-van CL and CS sites licensed by the Caravan and Motorhome Club, the Motor Caravanners' Club and the Camping and Caravanning Club. Also check out Britstops and Practical Motorhome's Nightstops scheme.
Wild Camping Laws Scotland
Sadly, if you have a campervan, you can't just pull up in your vehicle and pitch a tent anywhere you like in Scotland. While the majority of places across the country allow rough camping, a few irresponsible individuals over recent years have caused tensions to rise. As a result, some locations such as Loch Lomond have made decisions that meant you needed to acquire a permit in order to camp there. This means that while many areas of unenclosed land are open to wild campers, you may need to be extra cautious.
However, as with camping elsewhere in the UK, the number one rule is to get permission if possible and to remain courteous. This means working extra hard to ensure that you don't create noise pollution or leave rubbish around.
If you are camping on foot without a vehicle, you do have slightly more freedom. While you aren't allowed to camp in somebody's garden or in a play park, the-right-to-roam laws means that the majority of spaces are fine to camp in thanks to mutual trust.
This trust in supported by the Scottish Outdoor Access Code.
Right to Roam – The Scottish Access Code
Thanks to The Land Reform Act (2003) everybody has the statutory right to access the great Scottish countryside. Members of the public are legally provided with the option to enjoy the open air of Scotland freely, so long as they don't take advantage of this right.
The Scottish Access Code plays a key role in defining how to help ensure that this law and privilege remains intact. This document helps to provide a detailed and practical guide to the responsibilities of those enjoying Scotland through wild camping, dog walking or cycling.
The guide essentially covers everything we talked about earlier on in this guide, don't litter, remove all evidence of camping and make sure not to do anything that endangers the local eco-system.
Many of our customers have reported fantastic experiences wild camping in Scotland, with one couple driving as far north as they possibly could to Shetland and Orkney.
For more information and to see the stance that the Scottish Government takes regarding free camping, you can visit their website.
Wild Beach Camping UK
Looking for the best beaches for wild camping in the UK? Be sure to check out our list of the top 10 camping beaches in Cornwall and the UK.
Wild Camping on the beach is an incredible experience. There is something very freeing about being able to relax along the coastline with the sand between your toes and the sound of the waves breaking along the shoreline. It's so easy to picture, your campervan pulled up, your family wrapped in blankets around a campfire slowly cooking marshmallows while you all listen to a guitar player.
The only big bit of advice that applies to wild beach camping is that you need to be careful where you set up camp. If you camp directly on the beach, you should look at tides and any other safety hazards that might need to check about the local area. When you're roaming free in a campervan it's very easy to feel a complete loss of responsibilities, but doing your research is essential when it comes to your personal safety.
Wild Camping with Fire or Bonfires
Anyone who has even gone camping has considered having an open fire of some kind. In fact, if you were to picture camping, one of the first images you might have is people sat round a campfire with someone strumming a guitar. But, are campfires legal? And if they are, is it a good idea to have one?
Well there are certainly mixed feelings about it and there isn't really a right or wrong answer. Having an open fire isn't illegal, but will be subject to some requirements.
Here are the following Do's and Don'ts of wild camping fires:
DON'T use petrol or any other kind of catalyst that might cause you to lose control of the fire
DON'T leave the fire unattended
DON'T have it in a dry area where there are lots of places it could spread to
DON'T burn anything that may produce toxic substances – trash, plastic or general waste
DON'T cut down/ uproot trees or disrupt the area for your fire
DO keep it small
DO make sure that it is properly extinguished when you leave
DO clean up any mess it may leave
DO keep a bucket of water nearby, just in case
DO make sure to cook plenty of marshmallows
Find Campsites that Allow Fires
If you are unsure about having a fire or don't think you would be able to manage having a campfire while wild camping, then you should consider simply traveling to a campsite. Many campsites for both campervans and tent users allow the use of campfires.
Wild Beach Camping Fires
Alternatively, you could go wild camping on a beach. A sandy or stoney shore provides enough natural protection that you don't have to sit and worry about everything around you going up in flames.
Unless there is indication to the contrary, UK beaches allow open fires so long as they aren't dangerous or disturbing any wildlife. However, if the beach is private or near any built-up areas, you may need to ask permission first.
Rough Camping - Planning Tips
When wild camping the first thing you should always do is to make sure you take the time to do adequate planning. For many people this might seem to defeat the point of wild camping, after all aren't you doing it to be free? Well yes, but you still need to have a plan, complete with backups.
The one thing that is certain about camping, is that things will happen. Maybe you'll get a flat tire, the weather will be bad, a camping area you wanted to go to is unexpectedly closed, you may decide to take a detour into unknown territory – the list goes on and on.
If you don't have a plan, despite how minor these things seem, they could well be enough to throw your whole trip into chaos. Having set destinations helps you to prepare for both the best and the worst. You will know which areas are close to stores so you can top up on fuel or food if needed. You will know where you can shower and attend to personal hygiene in each area, things can get very difficult or smelly very quickly if you don't know where to go for essentials.
Winging it and going free camping without a plan also leaves you open to criminal charges. If you read the earlier sections you'll know the basics surrounding the law and wild camping, but you still need to do specific research into each area. Every place is different, and you can't just assume that you'll be able to rock up and camp wherever, this approach could land you in some very hot water.
Camping Sites in Scotland
Sussex Campervans have compiled a collection of the best and top rated Campsites in Scotland.
Click the link to read our in-depth guide on different campervan routes in Scotland if you want to see a complete list of recommended trails and camping sites across the country.
Wild Camping in Scotland
Where should you go wild camping in Scotland, what are the rules you should follow when settling on a good place to camp?
You can see our top 10 camping spots in Scotland here.
We have already covered the various legal restrictions surrounding wild camping in the Scottish Highlands, but what about the things you should consider when deciding where to set up camp?
Picking a location:
Scottish weather can become wet and windy very quickly. Make sure to check the ground before you set up camp. Wet boggy mud can be a nightmare and has the potential to cause your problems no matter whether you are in a tent or a campervan.
Similarly camping near water can seem like a good idea. Wild camping by a beach or lake can offer up some amazing views but do so with caution. You'd be surprised what can end up in the water, from wandering children to camping equipment caught in the strong Scottish winds, nothing is sacred.
Be close to civilisation. While wild camping can give you the unique and often enjoyable feeling of being isolated, make sure you don't stray too far from other people. Your mobile won't always get signal in the Scottish Highlands and if something goes wrong, you might just need some help.
Consider local wildlife. Will it be dangerous to you or will your presence be unsettling? It's common sense, but sometimes something simple that we can forget in the excitement of the moment.
Wild Camping East Coast Scotland
The East Coast of Scotland is covered in amazing places to wild camp. A great number of them are a part of the North Coast 500 route. You can see the complete NC500 route here, but here are the top places to wild camp along the Scottish East Coast:
Dingwall
Alness
Tain
Golspie
Brora
Helmsdale
Dunbeath
Lybster
Wild camping on the North Coast 500
The North Coast 500 or NC500, is currently one of the most popular travel routes in Scotland. Famed for its beautiful views and stunning scenery, it's a must see for any wild campers with a taste for adventure. Named the North Coast 500 because it's a stretch of land across the Scottish North Highlands that is exactly 516 miles long.
If you're planning on going wild camping in Scotland, then the NC500 should certainly be on our list of destinations. The iconic scenery is some of the most beautiful in the world and it is for many, the ideal place to go free or wild camping.
The route is most popular throughout the months of May and June due to these being the driest months. However, while nobody likes being drenched constantly, the tranquil views become even more breath taking and come to life in the wet. Even the dark winter nights contain something very special, camping outdoors in Scotland is a magical opportunity that is sadly overlooked by many.
Driving the North Coast 500 in a Campervan or Motorhome:
The NC500 is a favourite travel destination for many Sussex Campervans customers. We regularly receive stories from people who have travelled the route in one of our campervans, either wild camping or exploring and enjoying some of the many activities the NC500 is has to offer. Read our blog post if you're interested in finding a complete guide to the NC500 route that includes a map and itinerary list of essentials.
You can take a look at the above map and list of wild camping spots below to help plan the best route for you, however we do recommend that you do take the time to plan your adventure. Preparation is especially essential, if you're from other areas of the UK, the Scottish Highlands are far more rural than almost anywhere else across Britain.
North Coast 500 Wild Camping Spots:
Applecross and Bealach na Ba
If you journey through to the mountainous pass in the Applecross peninsula, located in the North West of Scotland, you will find Bealach na Ba. While it's amazing if you find somewhere to park nearby and go exploring on foot, it's best directly avoided in a campervan.
The twisting road through the mountains was awarded its name after it was commonly used by cattle herders to trade their stock across the Scottish Highlands. As a result, Bealach na Ba literally means the passing of cattle.
Check out our complete camping guide to Applecross and Bealach na Ba.
Dunnet Bay – Castlehill
Wild camping in Dunnet Bay is fantastic with the opportunity to spot both dolphins, seals and other wildlife. There are long stretching beaches that are perfect for spending time with your loved ones or walking your dogs. Even in its busiest seasons the beach is big enough that you can have more than enough of your own personal space.
Castlehill is a wildcamping spot that can be found in the Dunnet Bay area, located just off of the A836. Surrounded by rolling sand dunes, Castlehill is truly breath-taking.
Local Heritage centres provide opportunities for visitors to get to grips with the history and experienced the biodiversity of the local area.
Loch Laxford
Loch Laxford is an ideal wild camping location for those with a campervan. There are a number of different parking spots around so you can pull up and find a place to camp with ease.
Nearby to the area is a river, well known for it's flying salmon, it's perfect for any budding fisherman looking to catch some dinner. The area has been able to remain one of Scotlands most beautiful locations thanks to restrictions on development that help to protect the exceptional scenery.
Durness
Durness is a small village surrounded by wide open spaces filled with huge ecosystems of wildlife. Hikers and expeditions come from all over the UK to explore and free camp in the area, but be warned some of the steep walking tails aren't for the faint of heart.
Durness offers its visitors the opportunity to experience Smoo Cave, award winning beaches and incredible cliff top sea views. One of the most popular spots along the North Coast 500, Durness plays host to campsites as well as opportunities for wild or rough camping.
Wild Camping in England
Contrary to some myths, wild camping is allowed in England, you just can't camp anywhere. There are hundreds of different places across England that are fantastic for Wild Camping, both with and without a campervan. Finding them can be difficult. That's why we have produced the following guide to the top Wild Camping and Free Camping locations.
Wild Camping North East
If you're looking for somewhere that offers the same breath-taking wild camping views as the Scottish Highlands but aren't quite ready for the more rural challenges that Scotland offers, then the North east of England is a great place to build up some wild camping experience.
There are acres of untouched natural landscapes that are fantastic for outdoor lovers or families looking to go hiking. However, one of the perks of wild camping in the north east is that you can enjoy a peaceful English holiday without all the stress of traveling miles away from home. The terrain is also a lot more friendly towards campers and motorhomes, meaning there is less risk of any mechanical difficulties.
Wild Camping Near London
At first thought the idea of camping near the countries capital and biggest city sounds absurd. However, you would be surprised at the various wild camping spots available within easy traveling distance of the city.
Perfect for families who are looking for a quick weekend get away or need to be close to home for work reasons, wild camping near London has some unique opportunities.
The South Downs, The Chiltern Hills, The High Weald and various other wild camping destinations across Surrey and Sussex are some of the most popular in the country.
Wild Camping in the South Downs
Located in Petworth, the South Downs is England's newest national park after becoming officially opened on the 1st of April 2011.
It is a wonderful place that is well known for its natural beauty. The reason for the South Downs popularity is that it is fairly straight forward for anybody to have a weekend away and come back in one piece. You don't have top be Bear Grylls or a season veteran in wild camping to enjoy the south downs.
The south downs are one of the most popular spots for people looking to go wild camping near to the capital city of London.
Wild Camping Sussex
Sussex is within just a few hours of drive London which makes it one of the best areas for wild camping near London. There are miles and miles of luxurious countryside perfect for campers and a number of different places perfect to set up a tent or campervan.
Make sure to take a look at our list of some of our customers favourite locations for wild camping within the south of the UK. Alternatively, you can read all of our customers testimonials and hear first-hand about the various wild camping adventures they've enjoyed while camping near to Sussex Campervans.
If you are planning on camping in West Sussex, then feel free to make the most of some our additional resources all designed to help make your Sussex holiday more enjoyable:
· West Sussex Dog Walking Spots
· Top West Sussex Camping Locations
Wild Camping UK Map
We've worked hard at Sussex Campervans to make sure that our customers have access to all the information they need to have the perfect camping holiday. That's why we've worked hard to compile a data base of all our customers top camping spots across the UK.
You can see our interactive map of all the top camping spots across the UK for campervans.
Britstops 2022 – What is it?
Britstops is a series of 'pit stops' located around Britain where campervan and motorhome owners can find rest and an over night stay where needed. These stops provide a variety of different services and can often be of the utmost importance for campers traveling around the UK in a camper.
These pit stops offer a variety of opportunities to both campers and those who are providing services or goods to travellers. As a result of the mutually beneficial relationship, the Britstops are a free resource for anyone who owns a campervan.
Using the Britstops while wild camping across the United Kingdom is a no brainer.
Woodland and Forest Camping in the UK
Looking for a list of the best Woodland and Forest campsite in the UK? Visit our in-depth guide to forest camping in the UK if you are interested in finding a wild or free camping spot in a beautiful wooded area.
Woodland camping is one of the few experiences every wild camper has to try. It really takes the idea of being one with nature to another level. If you are interested in bird spotting or simply enjoy watching the British wildlife thrive outside of the busy cities
SX MAKES WILD CAMPING EASY
Wild camping in a campervan is now easier than ever, thanks to our SX Upgrade – the new gas, electrical and solar systems at Sussex Campervans.
When you're out in the wilds, it's good to know you're unlikely to run out of gas for heating and cooking, and the lights and fridge will stay on. That's the peace of mind you get with our new SX range of campervans – the VW Caledonia, Manhattan Compact, Manhattan MPV, Paradise Compact, Paradise Deluxe and Nissan NV200 CamperCar SX.
The latest Sussex Campervans come with a new under-body LPG tank, that you can top up at a service station. The new control panel includes a gauge so that you can see exactly how much gas is left to power your heating and hob. This means you don't have to 'guess the weight' of the gas cylinder, as we all used to do. And there's no need to take a spare gas bottle – we've even provided an external barbecue point for you!
There's also another gauge on the control panel, making it easy for you to check the juice left in both your vehicle battery and the leisure battery. So if the batteries are dipping down, you know it's time to go for a drive, or find a campsite or aire with an electrical hook-up point to plug into. The leisure battery powers the fridge and the LED lights onboard. And if you choose to have a solar panel fitted, this will trickle charge your leisure battery whenever it's daylight.
With all the basics sorted out, you can really go off into the wilds and get away from the crowds.
Wild With Consent
For those who crave a secluded and natural spot, yet feel a little nervous about wild camping, there's now an innovative new scheme - Wild With Consent.
Founder Grace Fell says, "Camping off-grid is a truly liberating experience – a chance to get off the beaten track into the privacy and seclusion of the wild. But sometimes it can be unsettling; what are the rules? Are we really allowed to do this?"
"We can get you off the beaten track – connecting you to a rural farmer or landowner, who you know has consented to your being there."
The new scheme has sites in Northumberland and is only for campervans and motorhomes with their own toilet facilities on board, and the emphasis is on tranquility and a fabulous view. Prices start from around £25 per van per night for a spot with a good view of Holy Island.
Wild camping can be an amazing experience. It can add the ultimate flexibility to a spontaneous getaway. Have fun!
---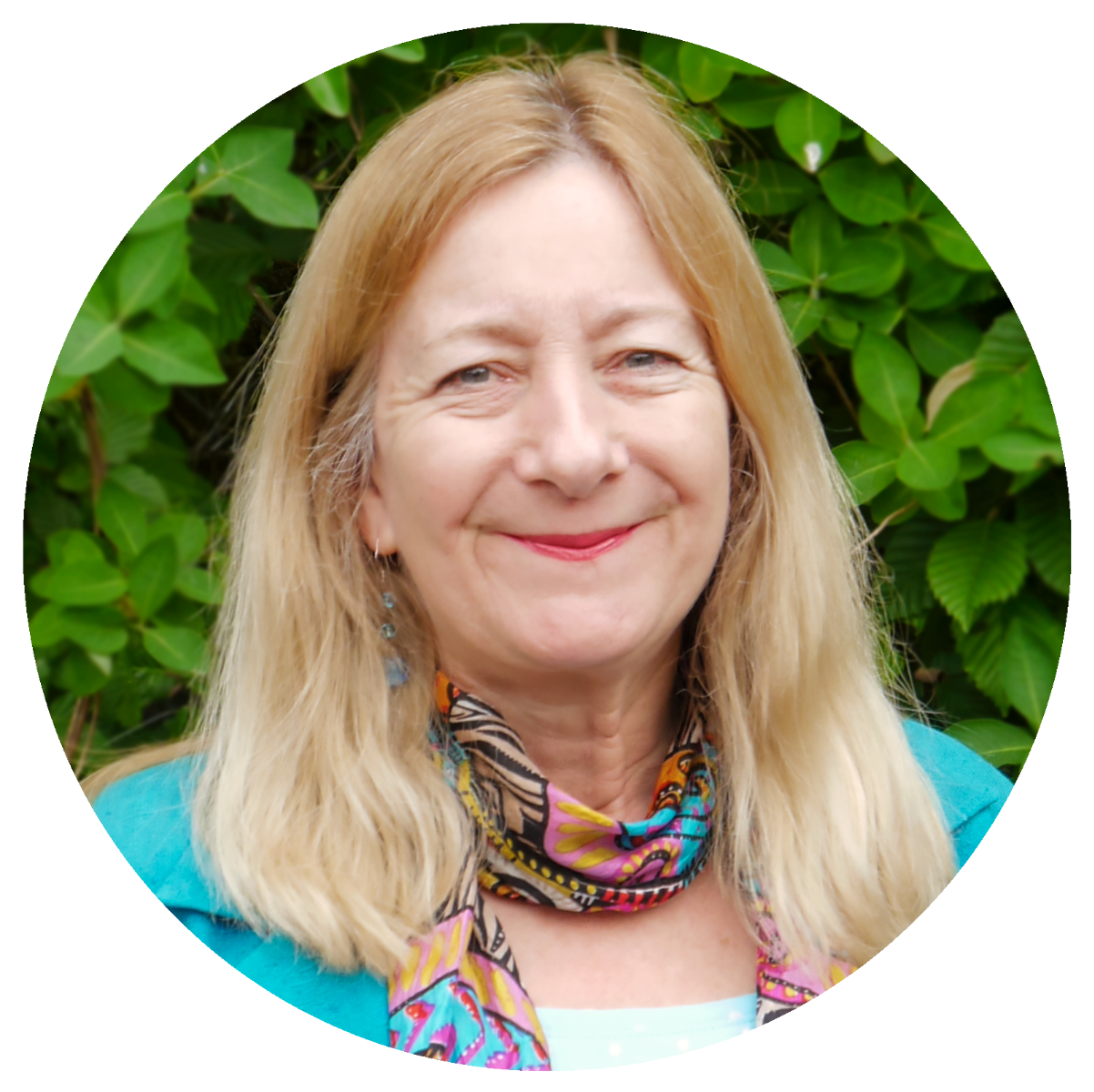 A travel expert and a passionate writer with a creative spark, Kate has specialised in writing about campervans since 2008. Kate has worked for magazines such as Motor Caravan, Caravan, Practical Caravan and Practical Motorhome.
---