Paula, Reg & Ruby's Post-Lockdown Adventures
Paula and Reg named their new built-to-order Sussex Campervan Ruby - and as soon as the big 2020 Lockdown was eased, they were off, as Reg explains.
As a family we have always enjoyed outdoor holidays moving from tents to caravans to lodges – we love eating in the fresh air and always ate and slept well. In early 2019 we visited our son in New Zealand, where we hired a motorhome, which we loved but thought too big for our needs, so we returned home and started our research.
We bought our campervan Ruby from Sussex Campervans in the Autumn of 2019. Why Ruby? Well 2020 is the year we celebrate our Ruby wedding. After we had bought her, we visited the Motorhome show at the NEC in Birmingham and decided that, despite all that was on offer, our van suited our needs perfectly.
We planned festivals, flowers and UK tours
We had big plans for the year; two music festivals booked for the summer (Fairport's Cropredy Convention in mid-August and The Big Feastival in Chipping Norton at the end of August). We also planned to visit our home area in Cheshire in July and take in the Tatton Flower Show. Plus we had outline plans to visit various parts of the UK and Brittany.
Then came Covid!
Unaware of what was round the corner, we travelled to Eastbourne in March for our first night away. We didn't venture too far in case we had any issues with Ruby on that first night (or had forgotten anything!). We walked to the shops in the Sovereign Centre, only to find that panic buying had begun – toilet rolls and paracetamol were not be seen. However, the weather was good, and we could still enjoy a drink overlooking the Marina before walking back along the coast to the site ready to prepare some food. Then came the time for bed. The rock'n'roll bed was so easy to set up, and we settled under our Duvalays (what a great buy) for a night's sleep. Ruby was cosy and we slept well until the middle of the night when a gale had got up and we decided to drop the roof. We soon went back to sleep and were amazed to find that it was 8:30am before we woke – the site was so quiet.
A week later we were in lockdown.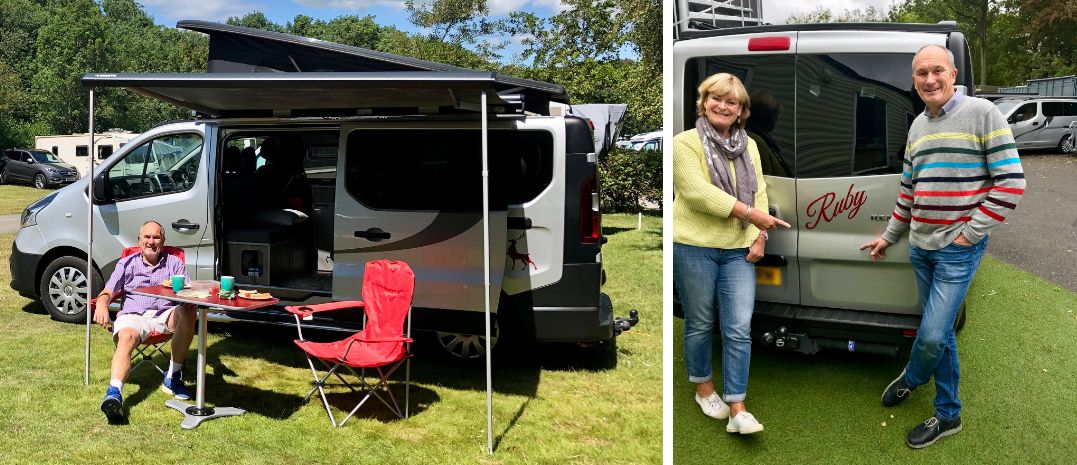 Day trips in the camper
As things gradually freed up, we used Ruby for day trips, Seaford was a favourite destination, as you can park easily, parallel to the seafront and we had our own loo! Public facilities had yet to open. There were also great walks along the sea front to Newhaven, to keep the exercise up. We even hung bunting on Ruby to celebrate VE Day, as the rest of the road joined in the festivities. On another one of our trips to Seaford, our son cycled the 26 miles from home in Crowborough to Seaford, but didn't feel like riding back… so Ruby carried him and the bike back!
We had a family bubble picnic
Then the family bubble was created and our son, his wife and young son could travel. We are very lucky to have the Ashdown Forest on our doorstep, so we travelled in Ruby and our son and his family travelled from Worthing. We really enjoyed our socially distanced picnic, in the fantastic lockdown weather. Our two-year-old grandson couldn't understand why we couldn't hug him, but he loved running around out in the open. We bought a car seat and as soon as we were allowed, he rode very proudly in the back of Ruby, with our son by his side, socially distanced from us, the grandparents, in the front.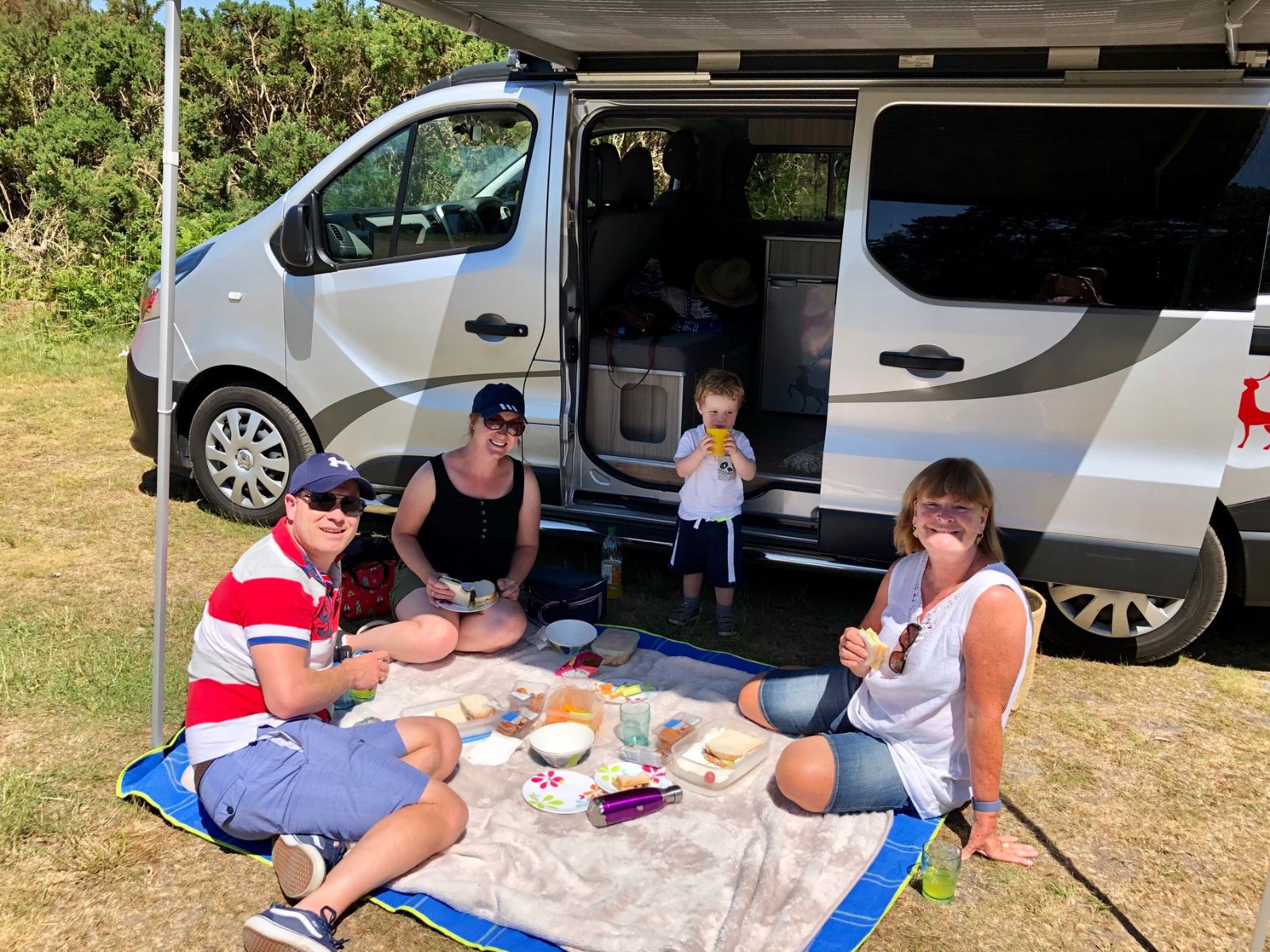 Independence Day
After 4 July the campsites started to open, so we booked a couple of nights in Brighton from 10 July. It's an excellent Caravan and Motorhome Club campsite, well-disciplined, with controlled numbers of people using the facilities at any one time. We found it easy to walk from there to Brighton Marina (it's down hill there, and a bit of a climb coming back) and the weather was brilliant. At last we could enjoy Ruby the campervan fully. We ate all meals outdoors, slept well, walked plenty and made the most of the fresh air.
This has only whetted our appetite for more trips – next stop Dorset in early August.
Words: Reg
Pictures: Paula
As told to: Kate Taylor
---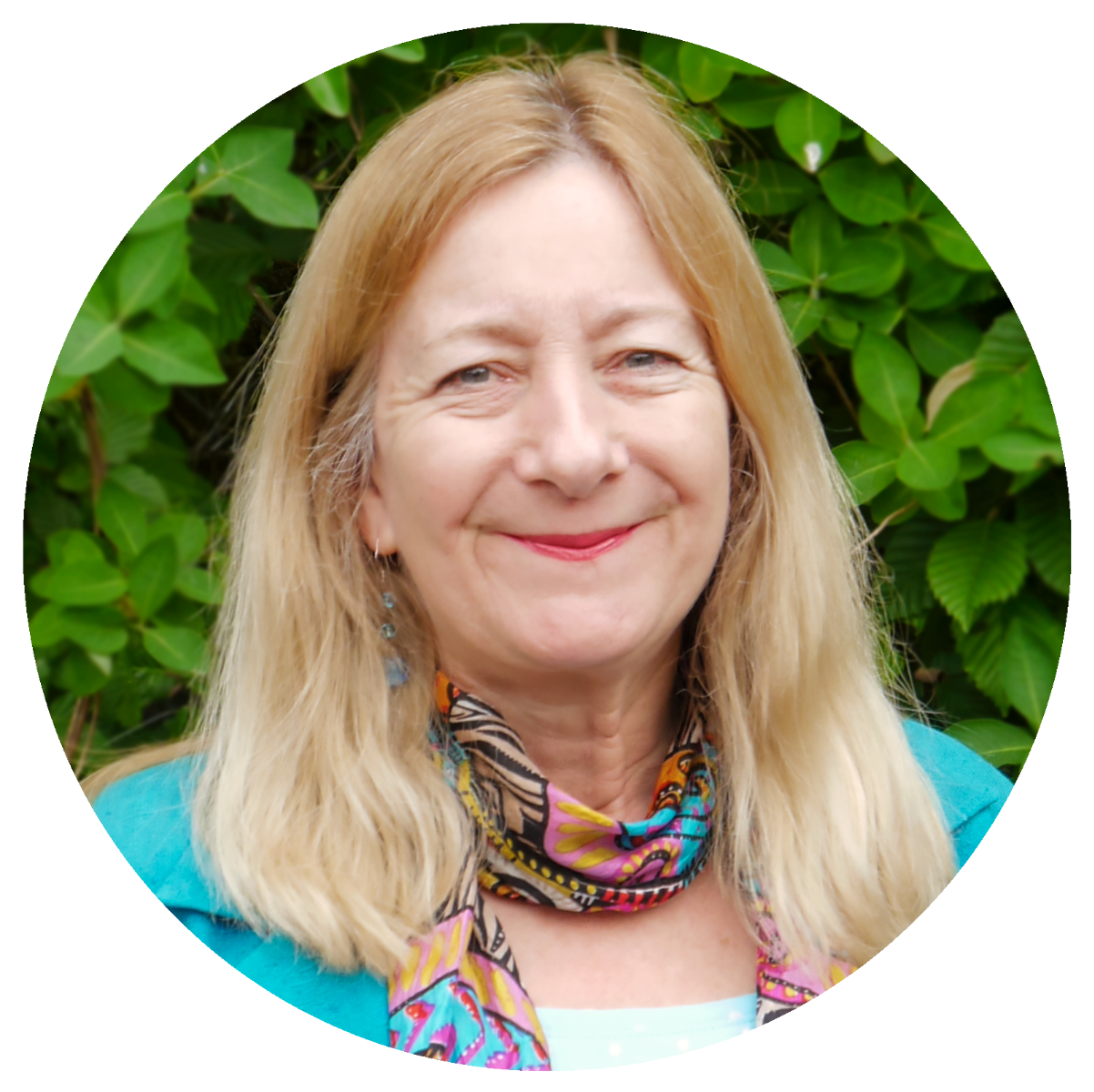 A travel expert and a passionate writer with a creative spark, Kate has specialised in writing about campervans since 2008. Kate has worked for magazines such as Motor Caravan, Caravan, Practical Caravan and Practical Motorhome.
---