Campervan Cooking: Tips & Tricks
One of the big attractions for many people when they're considering buying a campervan is the ability to stop when you fancy and eat when and where you choose. This life is all about freedom. I've put together my own campervan cooking tips and tricks - mostly with new campervan owners in mind.
Most campervans have a two-ring gas hob (some may have an electric induction hob) which is enough for preparing delicious and varied meals. So rest assured… you're not restricted to pasta or a sandwich, and a cup of tea.

In addition, you can always take a portable BBQ if you want to cook outside. With convenient self-catering, you don't have to spend a fortune on eating out, which means your holiday budget can stretch quite a lot further, and you can eat better, healthier food.
For some recipe inspiration, check out our Campervan Cuisine recipe section with many dishes shared by our Campervan family.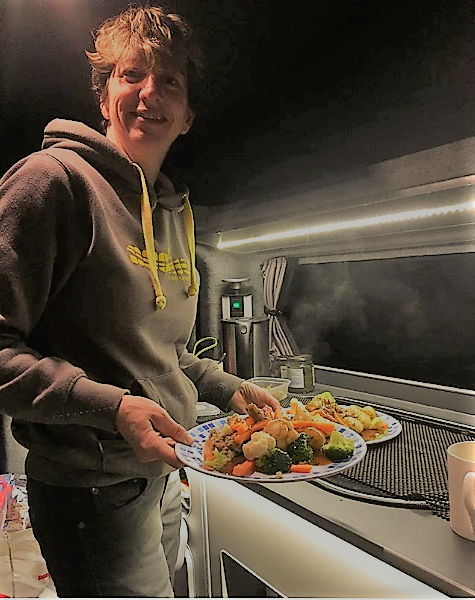 Photo: Els dishes up a Sunday roast in her Paradise Twin from Sussex Campervans
Cooking in a campervan rarely feels like hard work. If you buy good ingredients and cook them simply, they will taste even better in the campervan than they do at home. Perhaps it's the fresh air, the adventure, or the fact that you're relaxed. Maybe it's all three!

And because you're self-catering, you can also make the most of local farm shops, markets, and roadside stalls. These are the perfect places to stock up on fresh local specialities, free-range eggs, local meats and cheese and artisan breads for a scrumptious al fresco dining experience, in tune with the area you're visiting.

You may find yourself near a pick-your-own farm. If so, it's worth gathering whatever is in season and using the ingredients in your next meal.
Brian says, "Wherever we stay, if people are selling local product we always buy some - cheese, sausages, meat, vegetables. We bought some mature Cheddar from the caves in Somerset and it was delicious. We tasted all the cheeses in Cheddar and had a ploughman's lunch. We stayed in a vineyard in Kent and bought a couple of bottles of wine."
While you may want to treat yourself to the occasional evening out, once you've found an idyllic spot or campsite, nothing tastes better than some home cooked food with a view of the sunset. My personal favourite is fresh Tagliatelle…
Space for food preparation
We use our campervan table to get everything ready. From chopping veggies to preparing a salad there's enough room to prepare for a family feast.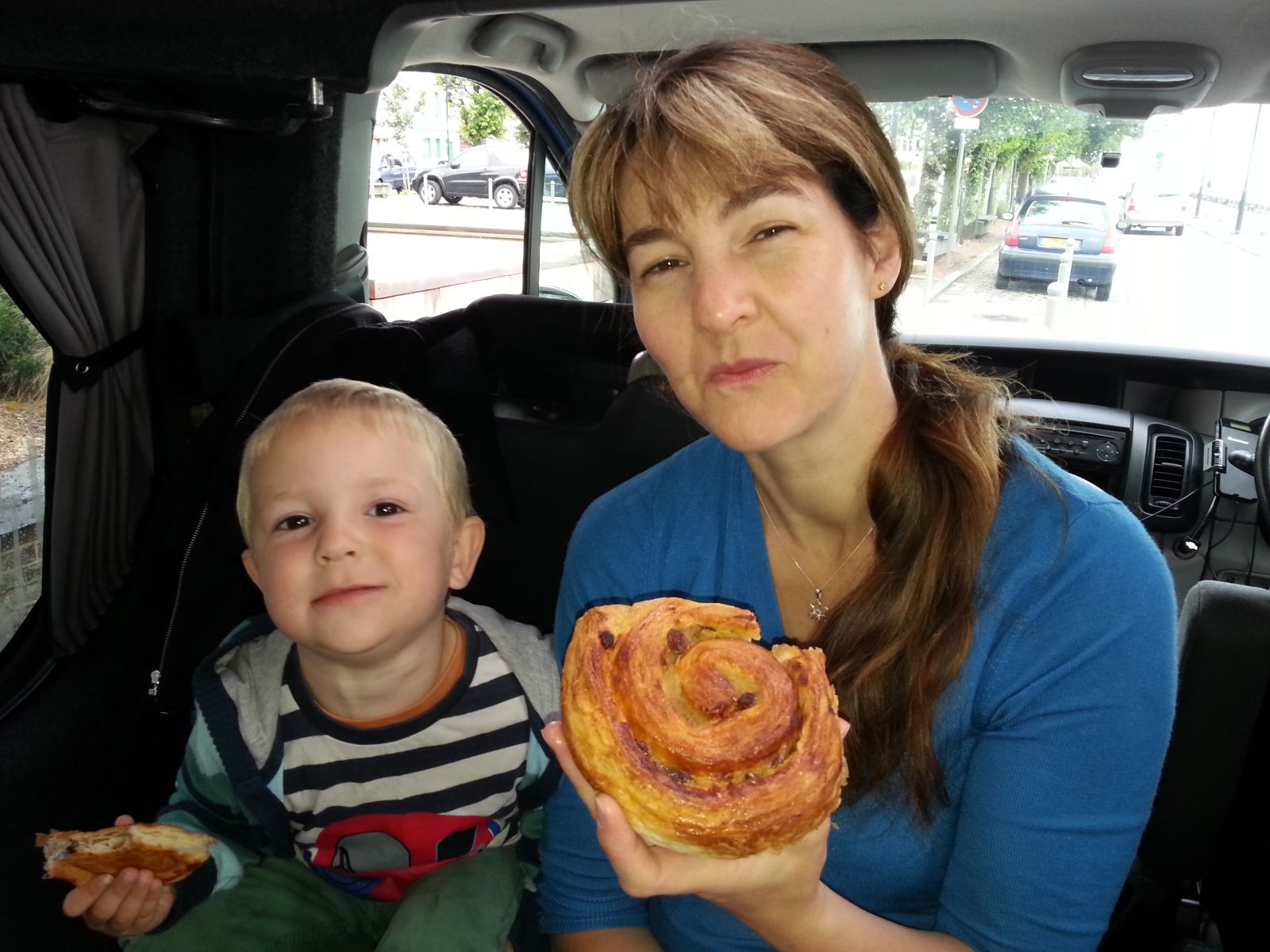 Even the best campervan cooks are allowed to treat themselves to shop-bought croissants, pastries - and even takeaways - now and then, says Rebekah
Cook's checklist
After many years of campervanning with a family, we've got our kitchen packing list down to a 'T'. Here's what we recommend:
Tea bags, coffee, herbal teas, and hot chocolate powder in airtight containers
Cafetière and freshly ground coffee
Biscuits in an airtight container
A box of unopened cereal - kids love the novelty of individual variety packs of cereal
UHT milk for emergencies
Pasta and a jar of pasta sauce
Rice and couscous
Spreads: Marmite, Nutella, jam, honey, marmalade, peanut butter
Cooking oil
Seasonings: salt, pepper, tomato ketchup, instant gravy powder, herbs and spices
Kitchen essentials
Look for space savers: things that stack or fold and items with a multi-purpose.
An aluminium, lightweight whistling kettle
Two nesting aluminium saucepans with lids - small and large - or swap the big pan for a deep sauté pan or a griddle
A steamer - boil potatoes in the pan below and green vegetables above
Chopping board
Sharp knife
Scissors
Potato peeler
Tin opener
A flat cheese grater
Wooden spoon
Wooden spatula
Serving spoon
Large bowl for salads and pasta
Bottle opener and corkscrew
A tray
Cutlery: knife, fork, spoon, and teaspoon per person
Melamine crockery - it's lightweight, scratch- resistant and less breakable, but don't put it in the microwave, if you have one
Kitchen towel
Measuring cups and spoons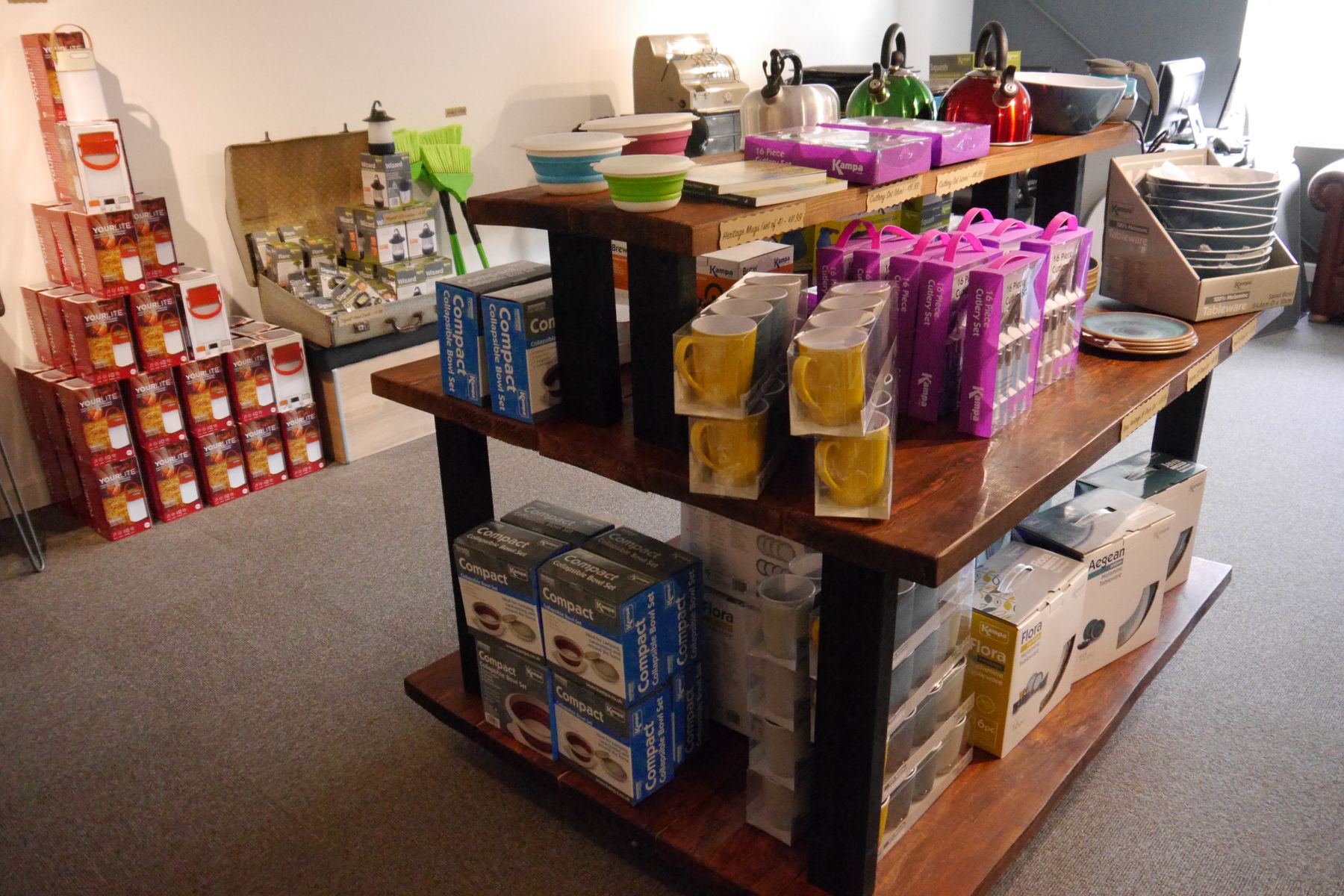 It's worth browsing through the camping accessories for more space-saving ideas at Sussex Campervans, near Horsham
Two hobs not enough?
It's possible to cook loads of different meals with two hobs and basic utensils, but you can add more equipment when you're hooked up to the mains on a campsite.

Microwave ovens
Some vans do have a built-in microwave, but if your van doesn't you could buy a small microwave to take with you and plug in when required. It's handy if you want to heat up a quick meal, cook jacket potatoes, or make hot chocolate before bed. Some models at Sussex Campervans do have room for us to install a built-in microwave, if that's what customers would like.

Slow cookers
If we're staying on a campsite, we sometimes pop meat and a sauce in a slow cooker and leave it to cook while we're out enjoying the day on bikes or on foot. By the time we come back, it smells delicious and is ready to serve up, with bread, pasta or rice.
"We take a slow cooker with us, but we like getting back to basics - we use a portable charcoal barbecue. We pack the campervan with stews, curries, soup and tinned food and we have dried mashed potato in the cupboard." - Brian


(Above) Geoff and his son make the most of campervan life with a barbecue next to their Manhattan from Sussex Campervans
Barbecues
Barbecues make cooking outside a breeze. If you don't want to 'faff' with charcoal, consider a compact portable Cadac. We attach ours to the gas bottle (or external BBQ point) in the campervan and use it to cook everything from a fried breakfast to a roast chicken. These meals are absolutely delicious to eat outdoors.
"I spatchcocked a small chicken and roasted it in our onboard gas oven - it was scrummy! Pasta with sauces made from market ingredients, and various meats have been barbecued! And a baked Camembert works well in the oven or the Safari Chef bbq." - Jane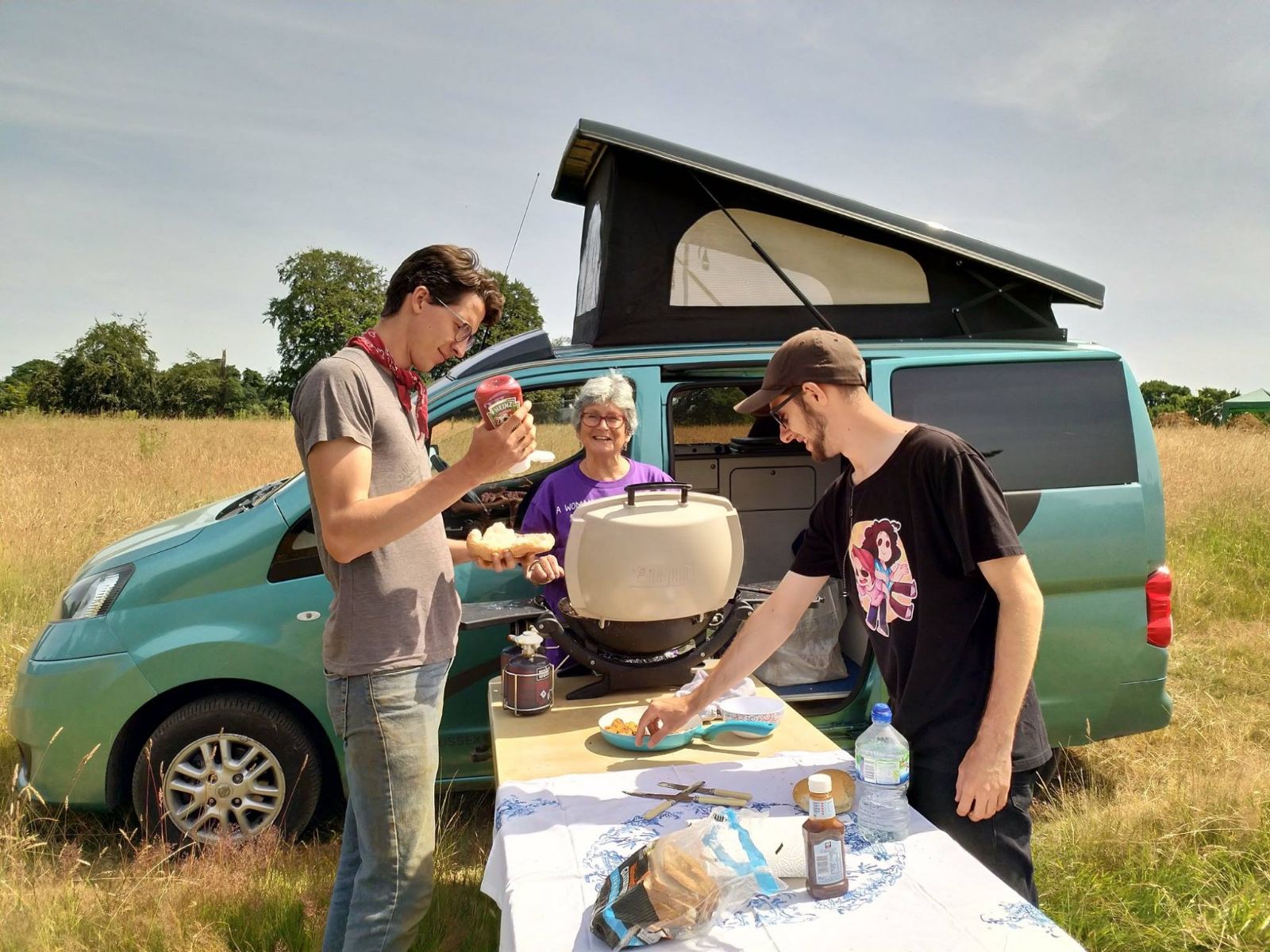 Archaeologist Jenny is renowned for generously using her NV200 CamperCar and BBQ to provide delicious bacon sandwiches to friends on digs.
Easy washing up
After the joy of cooking comes the lovely job of the washing up. Most people load it all into a collapsible plastic crate and use the campsite kitchen facilities. Alternatively, we put the kettle on while we eat so we can wash things in the campervan sink afterwards.
We think carefully about which utensils, crockery, and cutlery we use, trying to avoid making unnecessary mess. Where possible, we prepare one-pot or two-pan meals and reuse pans for more than one thing. If meals take longer to wash up than to prepare, have a rethink.
We like non-stick pans that are easy to wash
We wipe everything with kitchen towel before washing up, to save hot water
It's best to wash the cleanest dishes first and save the greasiest for last
Rinsing everything separately can help - we do this by popping a bowl onto the table
We allow the dishes to drain on a tray covered with a towel. This cuts the number of tea towels needed
We put things away only when they're dry, to prevent damp getting inside the cupboards
Disposing of the "grey water" from your washing up wisely is easy on a campsite, as there will be designated areas. But if you're wild camping, do be sensitive and consider the environment.
Nick, Georgie and their son Harry love eating in their camper
Nick, Georgie and Harry bought a Manhttan MPV camper from Sussex Campervans several years ago and are still having a brilliant time in the van as a family.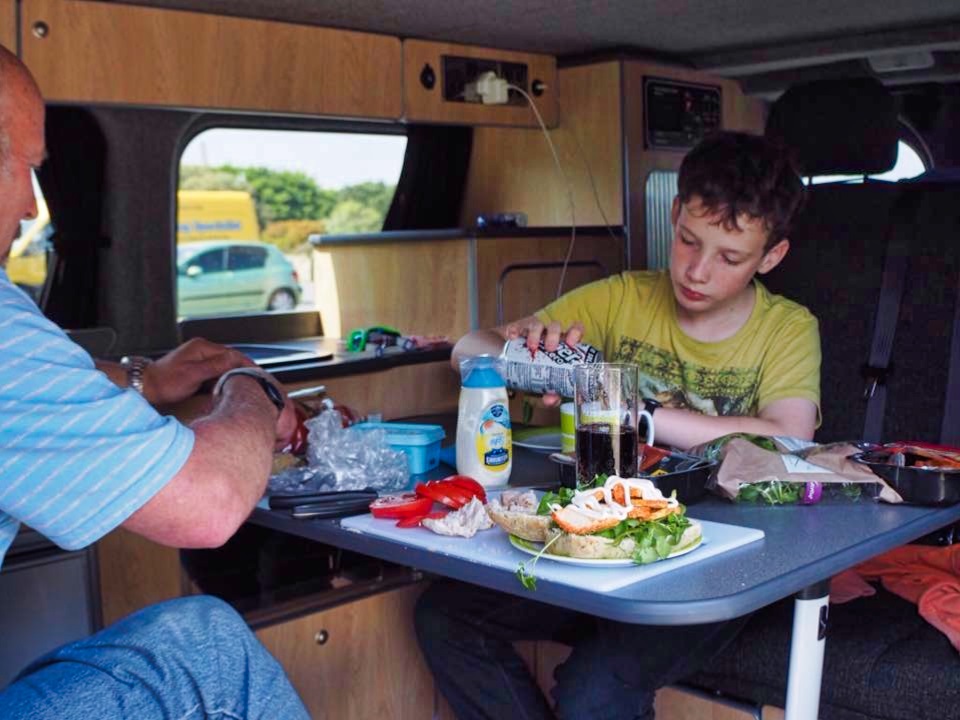 Making your own picnic on the road saves time and money and allows Georgie, Nick and Harry to customise their sandwiches individually.
Georgie cooks hot food when they reach their destination and have a little more time. She says, "I'm enjoying exploring different menus and dishes in the kitchen of our campervan. It's amazing what you can rustle up on the hob!"
Here is one of her favourite camping weekend meal plans.
Camping weekend menu
Friday evening - Fried salmon with a wedge of lime, a ready seasoned pack of couscous, a tin of chickpeas, salad and a crème fraîche and garlic dip.
Saturday breakfast - Bacon and egg banjos, with black pudding for me (I hate bacon).
Saturday lunch - Chicken and watercress paninis - lightly toasted, with a bit of garlic butter, with a choice of mango chutney or mayo in the sandwich (or both).
Saturday evening - Sausage and red pesto pasta with salad.
Sunday breakfast - Cereal, if we are packing up.
Sunday lunch - Stopping on the way home and quickly making cheese on toast, or Harry's new favourite: Quesadillas.
Campervan puddings - Yoghurts, fruits or ice creams - from our lovely little campervan freezer box.
---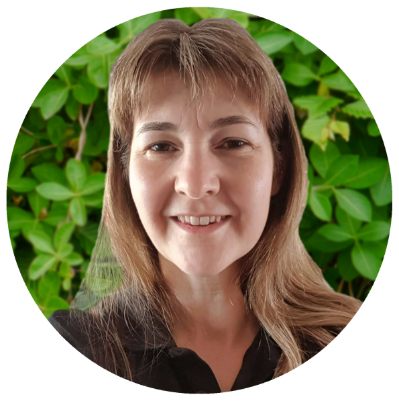 A Co-Founder at Sussex Campervans, Rebekah has played a major role in Sussex Campervans journey to becoming a trusted brand and one of the UK's camping industry leaders. An authentic campervan veteran, Rebekah regularly battles all of the elements with her family to help test and perfect campervans for our clients.
---